Digital marketing for financial services – What, Why, When, How?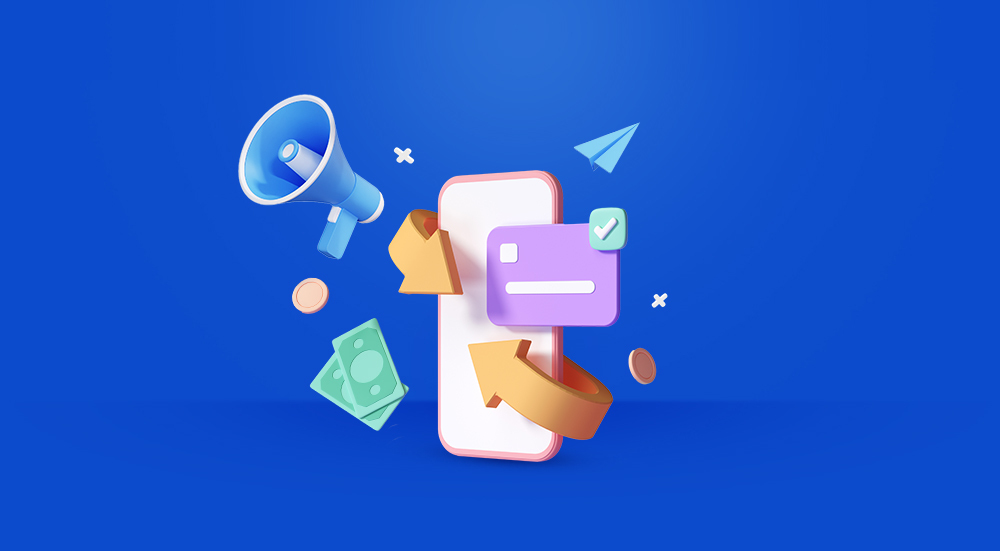 Financial services is a highly competitive industry. The competition becomes more challenging and exciting as technology becomes more ingrained in its ecosystem. Things become far more complicated when it comes to the financial industry's marketing. Every single element requires a lot of thought, and developing a well-thought-out strategy can be difficult. And that's where an experienced agency like Litmus Branding can help you.
Why is there a need for digital marketing?
The Internet has evolved into a highly competitive marketplace. Your competitors have the same goals as you, so how can you ensure that people looking for the services you provide find your company's website rather than the competition's? The solution- adopt a smart digital strategy in financial services.
Focusing on mobile optimization, personalization, and reviews can change the game for businesses in the financial services industry. However, companies specialising in financial services tend to lag in this area, while other industries surge ahead.
If that describes your company, it's time to reconsider your strategy before it's too late. Here's a closer look at what, when, and how you can help your company stay ahead of the competition in today's fast-growing era.
What does a well-thought digital strategy for financial services do for the brand?
You can target a specific or tailored audience. When you use TV, billboards, or radio, you are reaching a broad audience and not specifically targeting likely customers. With digital marketing, you can use platform features to target an audience based on age, interests, or behaviour.
Second, because everything is online, you can access all of the metrics of your digital marketing strategy. You can track page views, shares, clicks, and time spent on a page. It will enable you to calculate your return on investment.
Third, visibility. Many of the world's largest corporations can afford to spend millions of dollars on traditional advertising. If you lack such firepower, digital strategies allow you to outrank the big players.
How to plan an impactful digital strategy for financial services
You must become an expert at not only standing out from the crowd but also quickly capturing a potential customer's attention before they click away. Better digital marketing for financial services is the key to accomplishing this, so get started as soon as possible.
Following are some of the most effective ways to do so:
1. Make dynamic and engaging content
A good content marketing campaign is useful for more than just driving traffic, collecting leads, and converting customers. The average financial article can be tedious and difficult for laypeople to understand, so creativity is essential for engaging content that produces results.
2. A well-thought-out SEO
To maximise visibility, use a combination of SEO (Search Engine Optimization) and PPC (Pay-per-Click) advertising. Create valuable content, and you may even rank on search engine results pages, which will aid your lead-generation efforts.
If you have multiple locations, make sure that the overall experience remains consistent. Be sure to make the necessary changes to cater to your local audience.
3. Positive Reviews
Customers are more hesitant to try new, unknown brands in finance because it is more critical than most other avenues.
As a result, it is best if you encourage your clients to provide feedback online. If they express an unfavourable opinion, you must act quickly to address their concerns.
4. Social media marketing
Make your social media presence strong and leverage it. Create video and creative content that can help you get more followers, engagement, and brand awareness.
When is the right time to start digital marketing of financial services?
As soon as possible! There is no better time than now, as your competitors may have already started to get benefits from digital marketing.
What makes digital marketing superior to traditional marketing for financial services?
This is the age of digital marketing, and the opportunities are limitless. Some of the factors that contribute to the success of digital marketing over traditional marketing are:
Cost-effectiveness
Increased Internet penetration
Global reach, targeted audience
Simple analysis
Improved lead and performance tracking, and high performance-focused ROI.
performance-focused ROI.
Improved customer interaction
Which is better for the digital marketing of financial services: SEO or PPC?
Pay Per Click (PPC) is a type of paid marketing in which one can pay a fee to display ads in the sponsored results section of each search engine's results page, whereas SEO is a free activity that helps to build traffic by achieving high rankings in organic search results. It is impossible to say whether PPC or SEO is better because it is dependent on the needs of the business and, most importantly, the budget.
What to Look for in a Digital Marketing Agency for Financial services?
Experienced digital marketing firms provide tailored marketing solutions that align with the goals and values of the brand.
More importantly, they monitor all aspects of the campaign, from development and implementation to monitoring and reporting, to ensure that everything is running smoothly.
When selecting an online marketing firm, keep the following factors in mind:
High-performing website
Clear vision and strategy
A proven track record of success
Years of marketing and industry experience
Campaign tracking and reporting system
Data-driven marketing methods
Portfolio of clients and success stories
---
Key takeaways
In today's competitive era, when nearly everyone has access to the Internet, having a strong online presence is critical for any business. As time goes on, younger generations are likely to become even more focused on using the Internet to access a range of services.
So, if you wish to succeed in the increasingly competitive finance industry, you must have a strong digital marketing strategy.
When everyone around you is using digital marketing, the critical differentiator is how you market your company. Digital marketing for financial services is an excellent opportunity for brands to increase visibility and expand their reach. The primary goal should be to instil trust and positivity around your brand, and Litmus Branding can definitely help you achieve your goals.