Tips and best practices for Facebook Messenger marketing campaign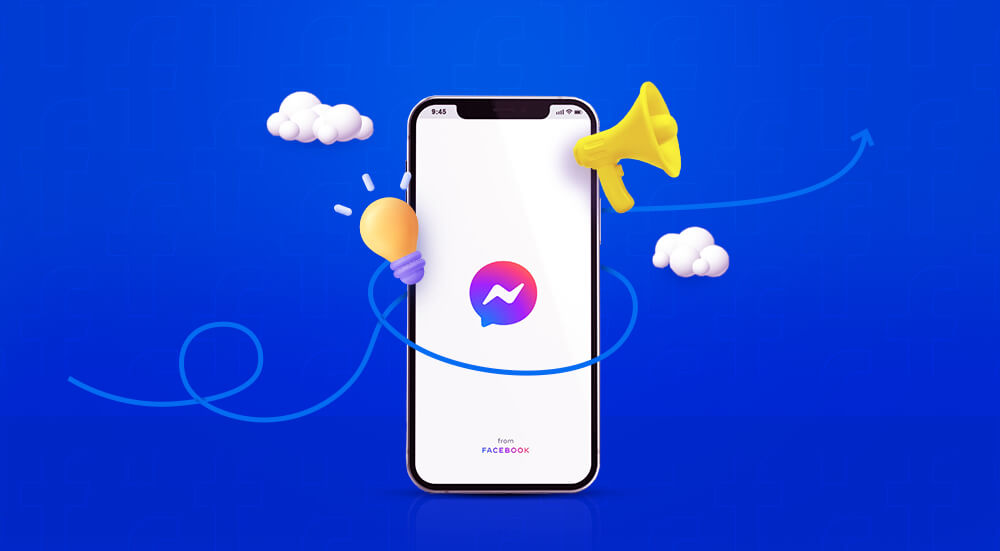 In the world of social media advertising, Facebook is definitely the overall reigning champ, however as we are getting technologically advanced facebook ads agencies are exploring other platforms and different strategies to attract audiences for their brands.
Almost every type of target audience is using Facebook. In 2017, Messenger posted that "More than 1.3 billion people around the world now use Messenger every month. We've continued working hard to make Messenger the best it can be, introducing new masks, filters and reactions for video chat, more suggestions from M and making our virtual personal assistant available in more places around the world, rolling our Instant Games more broadly and bringing Messenger Lite to more countries". And maybe that is why Facebook offers an ad option for Facebook Messenger.
Yet, without a well-planned strategy, this opportunity can easily backfire and cost your client a lot of money. For a business to benefit from Facebook Messenger campaigns, one must first understand the strategies and learn how to use them effectively. Facebook Messenger ads, which differ from regular Facebook ads, have a massive potential to reach a massive audience.
Best practices to get the maximum benefit from Facebook Messenger campaigns.
Personalize the Facebook Messenger ads
Everyone likes things that are custom created for them, so while using Facebook marketing services for Messenger ads, always make the other person feel it is just for them. This will take your brand a long way as customers will feel more valued. A thing as small as customising the user's names in the message responses can make a huge difference.
As stated in the recent Facebook survey conducted across eight global markets, 91% of the users will shop from brands that remember their names, recognise them or share offers that are just for them.
If you plan to take the automatic response approach, try to customise it as much as possible. Knowing them, their personalities will help in having a conversation and suggesting the best products for them.
Earn a badge
Giving a quick response can actually award the page with a "Very Responsive badge". This badge can put a brand in the good books of the audience. To get this badge, businesses should have a 90% response rate and a response time of less than 15 minutes.
24-hour messaging window
The platform has a limit on how often a business can reach out to its users who have contacted them. It limits the business to making the first move. Once the business has received a message, then only it can message or advertise it to the user. The business has 24 hours to reply. You can find out further about this by contacting a good Facebook ads agency.
Within the first 24-hour window, businesses can send unlimited messages, including promotional content. But, make sure you don't overdo it and spam a user. Plan a social media marketing strategy that can help you close the deal within the 24-hour time limit.
Utilize the Send Message button
A brand might not be able to start a new conversation, but it can encourage customers to start it. Plan a social media marketing strategy where your target audience has to send a message. This can be done by adding a text message call-to-action button to your Facebook ads.
The process might seem complicated, but it is worth trying and attracting new customers.
Advertisements on Facebook Messenger
Placing a Facebook ad as part of a promotion is common knowledge, but placing the right ad in the right place is critical. The Click-to-message ad is one of the common ways. The others are:
Messenger ad placement
Placed in the Messenger inbox between conversations. When clicked, a full ad with a customizable call to action button like "Shop Now" is visible.
Messenger Stories Ads
Appear in the Messenger inbox between stories.
Sponsored Messages
Businesses will have up to 24 hours to respond to a user via standard messaging. Messages sent within the 24-hour period may include promotional content. So, businesses should respond to messages from customers as soon as possible.
Facebook Messenger Bot
This is useful if you are short on time. A Facebook Messenger Bot can help people with inquiries They are similar to website bots. For example, SBI bank has a bot named ASK ILA, who has a persona. The name and face of the bot can help earn more positive sentiment.
A business can use a bot for Facebook marketing services. It can create a bot that asks questions and suggests things for people. This can help people give a customised feeling and help them choose the right product for themselves.
Best way to create an impactful Facebook Messenger Campaign
Good content can take you a long way. This is true for Facebook marketing services too. If you use quality content on it, it can attract your Target, build your brand's positive persona, give it an identity, and in return, a peak in sales.
1. Create a two-way interaction
2. An ad that can help people interact or get engaged can help you start a new conversation
3. Use creative ways to inform people about new products or offers
4. You can start a message by simply saying "Hello, beautiful" instead of "Hello, Sir or Madam" while promoting your product. Be sure to use relevant greetings, depending on your product and brand identity
5. Recognize your Targeted Audience
Usually, buyers will primarily come into contact with a business through the headline. A generic communication error immediately distances a brand from its intended audience. The message must contain the most intriguing and valuable information.
A life-cycle
The entire consumer life cycle, from awareness through post-purchase, can include Facebook Messenger. A wonderful variation from the over saturation of businesses on Messenger can be the use of audio samples. Seasonal or holiday-specific discount codes can be sent out and increase engagement. Using Messenger for follow-up is another option, particularly when online shopping carts are abandoned.
There are many other ways to use Facebook's marketing services. If you understand the system, it is a blessing for a brand, but if not, it can backfire and harm your business. It is always advisable to always reach out to an expert before starting any promotions. Anyone can start and spend on a promotion, but not everyone can get the best results. We are always here to help you!