Develop & sustain digital branding strategy for optimal growth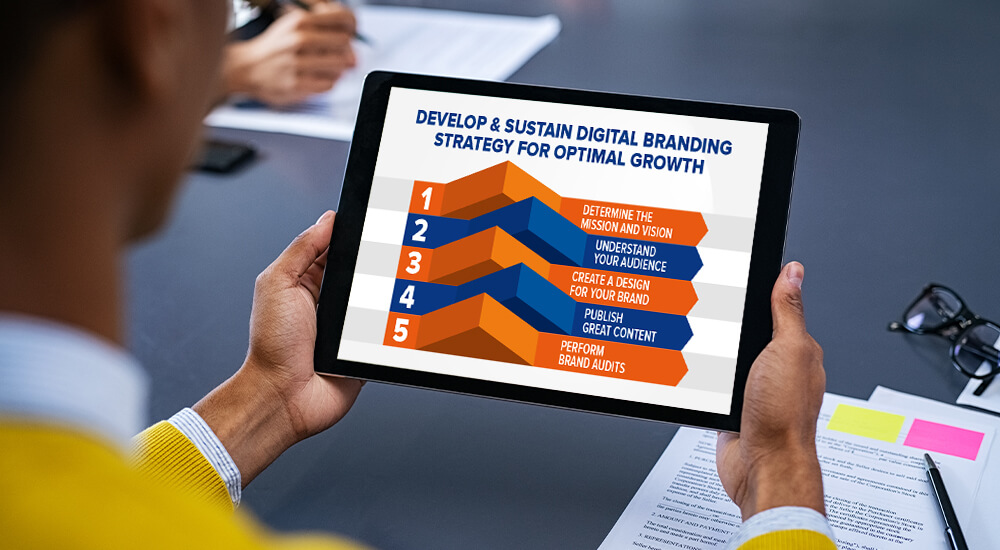 Businesses are not just surviving in today's digital world; they are thriving! With the help of a robust digital branding strategy, you can increase your brand's visibility and grow the customer base without breaking the bank. As of January 2021, there were 4.66 billion active internet users worldwide, approximately 59.5% of the global population.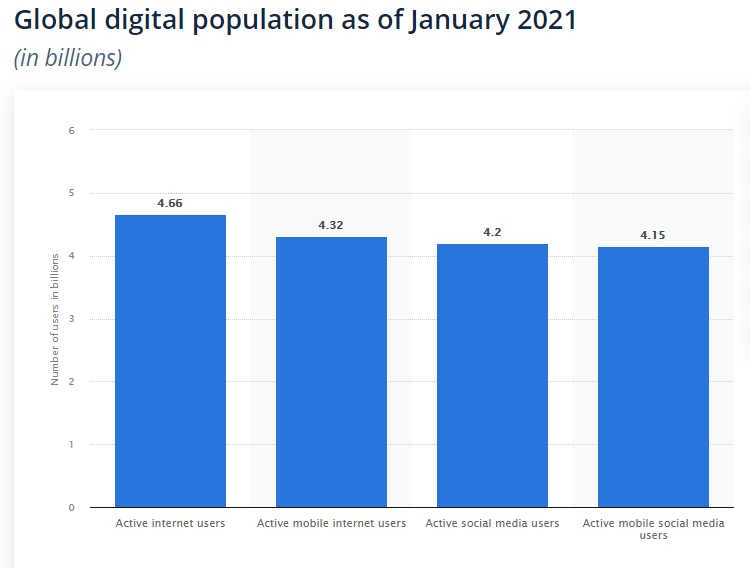 Image Source: Statista 2021
It is not easy to reach out to such a broad audience, but it is possible with the help of a digital branding strategy. This post will cover how to develop an effective digital branding strategy for optimal growth.
What is a digital branding strategy, and why is it important?
Digital branding is a way of creating and transmitting brands through digital channels. We can use Digital media to convey information and engage people in an interactive process that may inform the public about your product or service and create loyalty.
A digital branding strategy is an organized approach to promoting your brand. A brand strategy should focus on the target market for specific reasons, including audience size/type (age group), geographic location, buying power, etc. Why does it matter? It can help marketers determine which mediums are best suited for their particular advertising campaign.
Developing and maintaining a successful digital brand leads to increased revenue for businesses in all industries – from retailers who want higher sales numbers at brick-and-mortar stores to eCommerce sites that sell products directly through their websites.
Digital branding vs digital marketing
It is essential to understand the difference between digital branding and digital marketing. Both are valuable tools that can create awareness about your company through online channels, but each has a different end goal in mind for both consumers and business owners. Digital branding focuses on creating an image or personality for your brand while establishing trust with customers. In contrast, digital marketing aims to increase sales by exposing potential buyers to products or services you offer.
For example, a digital branding campaign might include a company website with an About Us page that shares information about the organization and its history to build trust among potential buyers. A digital marketing strategy would focus on search engine optimization (SEO), so your site appears high up when someone searches for products or services similar to yours online.
With all of this information at hand, it's time to put together a plan outlining how you will achieve these goals using various mediums such as social media, blogging, email campaigns & more – depending on target market needs!
How to create a digital branding strategy for optimal growth?
Creating a brand requires consistent work, long-term goals, and the right platforms. Here are a few steps to help you create a digital branding strategy.
Determine the mission and vision of your brand.
Before you start implementing your digital branding strategy, it's essential to know your brand's mission and vision. They tell your audience what your brand stands for and what your brand is all about.
Mission: who your company is and what it does
Vision: what your goals are how you will achieve them
Once you've established your mission and vision, it's essential to communicate these goals with customers on your company's 'About Us page. Share the journey of how your company came about, what its initial struggles were like, and why you do what you do every day for others!
Check out this 'About Us' page by Sleeknote, which begins with the statement 'You know what Sleeknote does. Now learn why we do what we do – and the people who make it possible.'
2. Understand your audience
First, you want to understand who your audience is. Are these people information seekers? Do they like quick nuggets of knowledge, or do they prefer detailed articles?
Understanding the digital landscape your brand will be developing in its online presence means understanding what kinds of relevant content and how it could best engage with your target audience. You don't have to know everything all at once, but having a general idea about different social media platforms and their uses can help with implementation.
For example, imagine posting restaurant reviews on Facebook- these might not appeal to someone interested in marketing solutions, so keep that person in mind while writing blog post titles! Once you have taken the first step towards defining your online brand, the rest will fall into place.
3. Create a design for your brand
An excellent digital branding design is clean and easy to read, so viewers know what they're looking at when they stop by your page. It's critical to have a plan that represents your brand in the best way possible.
You want it to be easily accessible on all devices, from mobile phones up through tablets and desktops, for optimal user experience across platforms. Your website might look great on one device but not another—and if users can't find what they need quickly enough or aren't satisfied with their overall site visit, most won't bother coming back again. This means you'll lose business over time–the key has a design that works for everyone.
Work with impactful visual elements to grab users' attention and keep them engaged. There are many ways to do this, from choosing a colour scheme that draws the eye to creating sharp graphics for high-resolution displays. There's always room for creativity when it comes to design–and with the right team behind you, your brand will stand out as a result of these efforts!
4. Publish great content
You can spend thousands on digital branding services and brand development, but it's pointless if no one sees your content. Great content will bring in more customers than anything else you could ever do for your business. Consider experimenting with all forms of content beyond blogs and e-books like videos, webinars, podcasts, videos, etc.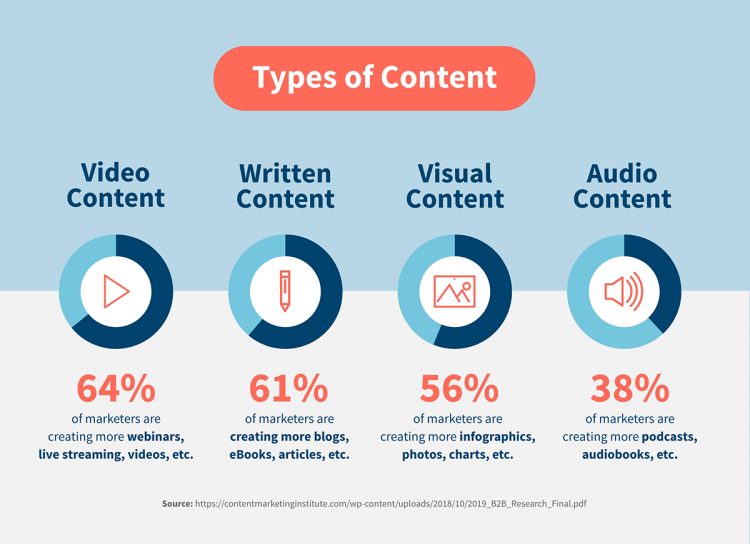 Don't restrict yourself to one form of media. Create brand-friendly, quality content by incorporating images, infographics, and other forms of media.
5. Perform brand audits
When you start thinking about your brand strategy, it's important to consider everything that makes up the overall picture. It includes what is being said online and how others are talking about you in digital spaces. Many businesses overlook this part of the process when they think "branding" and focus more on the visual side of things.
If you're not hearing what others are saying about your brand, it might be hard to get a true sense of how well your business is doing in its digital spaces.
To fully understand what people think and feel about each aspect of who you are as a company or individual, you need to perform a brand audit. A quick look at what's being said about your business online can help determine if those comments are positive or negative.
This exercise may also be helpful for those who have been in business for several years but do not have as much exposure as they used to because of outdated branding strategies, which do not reflect current trends.
Once you know where there might be potential holes in your overall strategy (such as poor website design), it becomes easier to make changes so that everything works together toward achieving optimal growth!
The Bottom Line
Digital branding is not just about selling your products or services online. It is about creating a cohesive brand strategy that works across all digital channels to attract and retain customers through your website, social media profiles, business cards, print advertising campaigns, etc., while also building up the company's reputation with these audiences over time.
Need help with a digital strategy? Call or write to Litmus Branding, a digital branding agency in Ahmedabad that provides digital marketing services.