How to Build Successful Brand Strategy Framework for Business to Grow?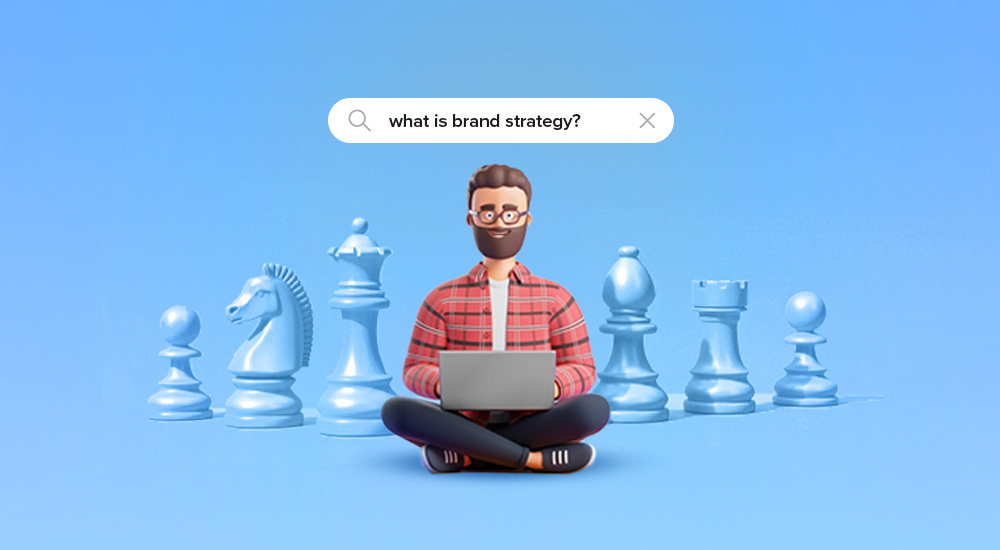 Every organisation has certain aims, goals, a vision & a mission that it strives to achieve. All these, while being profitable, stable and reputed in the ever-evolving market. It takes years, and sometimes, even decades for brands to build their reputation in the industry and earn that respect. A vast majority adopt the trial and error method to make their mark, and many of them still struggle to get that. A question arises, it is really so difficult to make the brand establish itself in the industry?
Well the answer, is NO. What companies and many startups lack is planning and strategy from the start. Developing a brand marketing strategy framework is as crucial as securing funding for any startup. Not just that, there are a host of other reasons why brand strategy is pivotal to growth and business prospects. Without further ado, let's understand how to build a robust brand strategy framework.
1. Increasing Brand Identity
Let's be obvious, the primary reason one wants to go for marketing is to improve brand identity and reputation. An increased reputation means a loyal customer base, better reach & visibility and increased sales. Brand strategy framework is crucial to this, it helps align business goals with the operations of the company. A blueprint is laid as to how the goals can be reached with the help of strategy and the resulting impact it will have on brand identity.
2. Market USP
Many companies commit the mistake of playing with and relying on traditional marketing methods, including the contents. They forget that with the evolving times, marketing means and techniques must also advance. Today it's not about who does what, it's about who does what better and what makes their product stand apart from the competition. A brand strategy framework can help you play on the strengths of the organisation and leverage it to get more audience & clientele.
3. Analyse & Respond to Competition
This is one of the major advantages of having a brand strategy framework in place. With the changing times, companies must constantly evolve to prevent being ousted from the market. This can only be done with proper research and planning, analysing what the competition is doing and how we can learn from it. Competition analysis is also important to understand the latest trends and how technology can better be implemented to receive more sales and leads for the organisation.
4. Understand the Customer Better
An organisation that builds its products with customers at the centre is bound to grow significantly. When one has a clear understanding of what one needs and how one can use the available resources to bridge some gaps, the results are positive. It also helps to track and predict customer choices and develop new products or services or improve existing ones. As is said, the customer first is the key to the success of any business. A brand strategy framework does exactly that, it lays down a roadmap about how to achieve growth by keeping the customer in focus. It tells what items need to be added that are missing from the existing products in the market and what modifications can be done to make their future- ready.
5. Building Brand Tone & Voice
A brand marketing strategy framework also helps in building the brand's communication style as well as tone. On the basis of the brand identity, and the products or services it is selling or providing, a brand communication style may be developed and adopted for the future. Like Apple projects itself as a market and thought leader in the industry, its communication style is authoritative, straight and unique. On the other hand, an apparel brand might have a communication style that is appealing to youth, generic and witty. It all boils down to how the company wants to be projected in the market, what type of story it wants to build and how much importance it lays on communication and tone in the marketing campaigns.
6. Establish Presence in the Social Media Space
In today's digital times, it is mandatory for every organisation to have social media presence in order to sustain or grow itself. Social media presence is also needed to promote business in remote and hard-to-reach areas in a cost-effective manner. With the power of social media, real-time updates and promotion can be done, it also helps to hire influencers and develop brand identity at a fast pace. All this can be properly implemented only if a sound brand marketing strategy framework is in place.
How to build a brand strategy framework?
With the major benefits out of the way, the important question is how to develop a brand strategy. Building it by in-house people, especially in the case of a startup or new business is a challenging affair, in such cases, it is strongly advisable to consult or take the services of a brand strategy consulting firm. These firms are experts at their work, they not only help in building brand strategy but also help in formulating a detailed future plan as to what are the projections if the strategy is implemented and how it can be improved.
Some Final Words:
Brand strategy framework plays a vital role in today's time, getting it right fast can help grow business exponentially. Due to certain complexities involved, it might prevent new entrants away but getting the help of a brand strategy consulting firm will certainly ease the process. The resulting benefits are enormous and can make the brand establish and position itself as a worthy player quicker. If you are planning to start a business or have an existing one and want to make it grow in line with current times, consider taking the services of a professional branding agency like Litmus, we promise the result would speak for itself and you would certainly be our ambassador!