Understanding the 6 parts of the Brand Identity Prism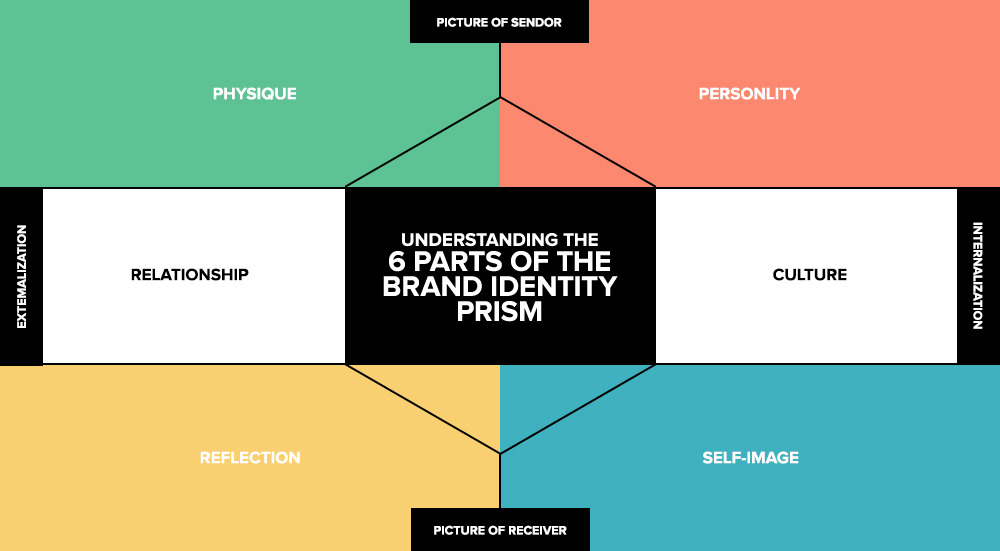 Brand identity prism is a popular marketing & branding identity model that is popularly used by brand identity design agencies to create a strong and unforgettable brand image.

Jean Noel Kapferer, a marketing professor developed the concept of the brand identity prism in 1986 to help brands build and reinforce a strong brand image & identity among consumers or potential customers.

In short, a #Brand #Identity #Prism humanizes your brand and makes it more relevant to the customer.
Structure of Brand Identity Prism
A brand identity prism is a hexagon-shaped diagram, with different aspects of the brand identity placed at different parts of the prism.

Before understanding the crucial aspects of brand identity, let's understand the chart of a brand identity prism.
As you can see the chart is segmented into 4 sections titled as:

Picture of sender:
This segment covers two topics i.e. physique and personality. These two aspects combined, talk about the way your brand positions itself. It is about how a brand wants to present itself. Eg: Nike presents itself as an unstoppable and inspiring brand

Picture of the receiver:
The aspects plotted in this section are self-image and reflection. These are the two aspects of brand identity prism that talk about how customers perceive your brand. Do they think your brand is funny? Youthful? Or Independent?

Eg: Majorly, customers perceive Pepsi as a young, bold and free brand.

Inshort, the top side of the prism represents the marketer & the bottom side talks about consumers. The sides of the prism are titled as

Internalization:
Internalization talks about the culture, personality and self image of your brand. Culture includes your origin story, values of your brand and where your brand is going.

Externalization:
On the side of externalization lie the physique, relationship & reflection facets of brand identity prism. It consists of all the outputs sent out to the customers by the brand i.e. logo, packaging, communication, etc. Now that we have mapped the brand identity prism, let's discuss the 6 vital characteristics jotted by Joel Noel Kapferer.

The brands with the strongest brand identity in the market, be it Coca-cola or Cadbury, check off all these 6 characteristics on the list.

The 6 characteristics are physique, personality, culture, relationship, reflection and self-image. These aspects help you understand your brand better and putting them into a prism helps you unify the voice and personality of the brand. It pushes you to think cohesive about your brand.

Brand identity prism harmonizes all different characteristics of the brand identity to deliver a consistent message to consumers across all the channels.
6 characteristics of brand identity prism
1. Physique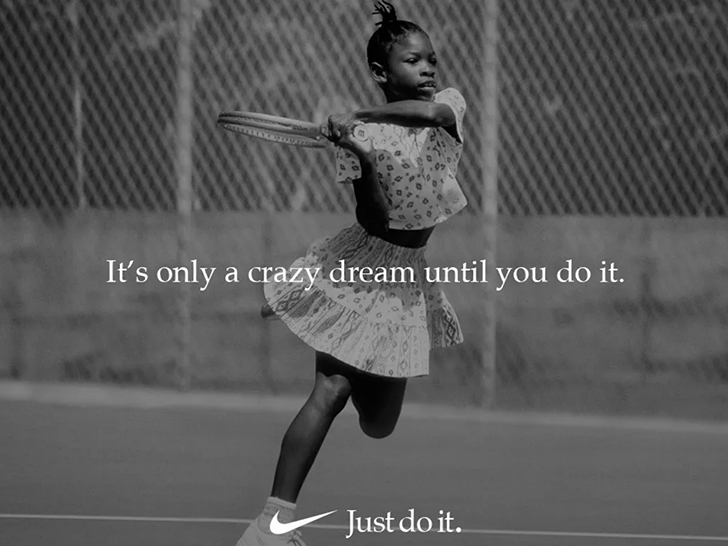 As the name suggests, physique stands for the physical attributes of the brand i.e. logo, packaging, tagline, brand fonts, colours and products/services.

First, let's talk of Nike as an example, Their swoosh logo & 'Just do it' tagline, builds a strong physique that motivates the customers to take up challenges.

In this poster, they are nowhere talking about what their products do, Nike is simply conveying how the product will impact your life. Nike is a brand that uses strong imagery of a sport that inspires the audience, with athletes placed at the center of the frame, showcasing a larger than life feeling.
2. Personality
Brand personality means what you say? And how do you say it? In short, if the physique is the face of the brand then personality is the voice of the brand.

Personality sets the tone of your brand, it completes your brand. Personality & physique combined, humanizes your brand. It shows how a brand will interact if it were a real person.

If you walk into a room where coca-cola is sitting, you'll definitely have a good & happy time, you will be surrounded by happiness and warmth. It'll make you feel special.

Coca-cola is a happy-go-lucky person, who is always open to new friendships & values human relations. Being in its company will refresh you. You feel this way about coca-cola because brand strategist wants you to think about coca-cola that way.
So personality answers the question 'Who are you?' Even the taglines of Coke circle around the idea of sharing & happiness.  Eg. Open happiness, Taste the feeling.
The realm of brand personality extends to covering points like choosing endorsers for the brand, picking out collaboration brands and choosing influencers, deciding events & more.
3. Relationship
This talks about the relationship shared between the brand and the customer. It is how a brand interacts with its customers. Everything from the first point of interaction to the last, and also they post-purchase interaction. Maintaining a good relationship with your customers wins you brownie points of customer loyalty.

Nowadays, brands extend their benefits post purchase, eg: in case of electronics and automotive, providing free services and return policy.

One of the best brands, in terms of customer relationships, on top of my head is Royal Enfield. This brand doesn't just sell bullets but sells an experience.

Royal Enfield has identified the passion of its customers and created a platform where bullet riders can unite and go on mountain trips with their Royal Enfield.

This programme has created a strong association between the brand and its customers.
4. Culture
The culture of the brand is the emergence story of the brand. It talks about the core values, mission & vision statement of the brand.

This aspect discusses the question of where your brand came from and where is it going. It also includes how the brand interacts with all its stakeholders.
For example, Amul is a co-operative society. Indian values are deeply integrated into the brand value of Amul. It is a member of every family.

Amul as a brand promotes mutual growth of all stakeholders. Their brand culture is wonderfully reflected in this ad:
5. Reflection
This characteristic helps you to decide on the ideal target audience of your brand and then pivot your brand identity in a direction that will appeal to your target audience.
Inshort, brand reflection helps you answer the question 'Who do you want your customer to be?'

It ideally creates a strong customer persona that you will want to cater. In the case of Cult.fit, their ideal audience consists of young working individuals who are inclined to fitness but don't get enough time to join a gym or studio.

Thus, the entire marketing strategy of Cult.fit is directed to appealing to the above mentioned audience.
6. Self- image
Here, the brand identity prism pushes the brand identity design agency to push their limits and think outside the box.
This aspect of the prism asks you to think, how your customers see themselves. What are their hobbies? What do they like? What don't they like?
For instance, more & more women in India are choosing Dove, because of its ideology. Women who are confident, forward-thinking, comfortable in their own skin will choose Dove over other skincare brands. 
These 6 were the characteristics of brand identity prism that will help marketers & small business owners to draw a creative brand identity.

Brand identity design agencies spend days creating a strong brand identity through this prism. As it becomes the guiding light for every brand communication.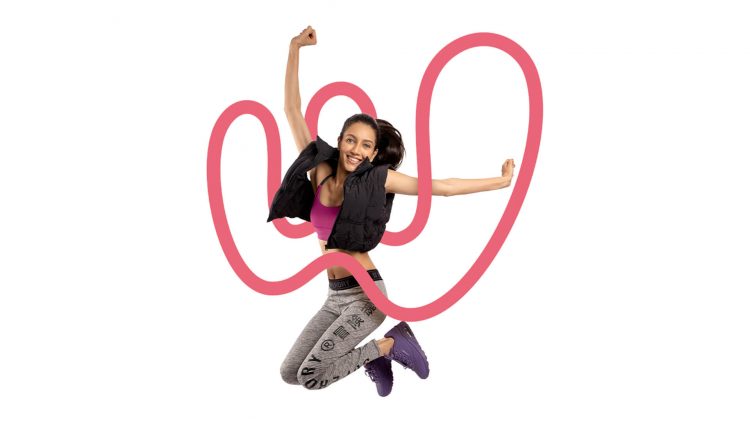 At Litmus, we have had the fortune to establish distinctive brand identities  for unique brands. One such brand is Welme, India's first period pain relief device. We executed the brand identity & strategy for Welme from the scratch.

Creating an identity for Welme covered every aspect of the prism, from choosing the brand colours, communication tone, interaction and other aspects. You can look at the brand identity process of Welme by clicking here.

Now that you have a better understanding of Brand identity prism, you can start jotting different aspects of your brand on identity prism and then unify them to set a definite direction.