Discover Good Packaging Design To Increase Business ROI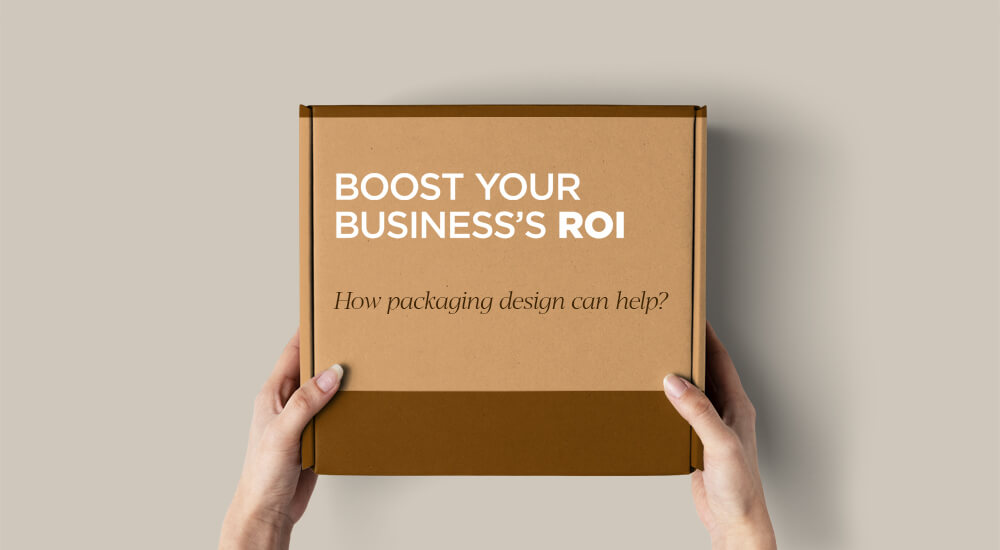 We can all agree that making a good first impression is crucial since it will have a lasting impact on how you interact with people in the future.
Similarly, the first impression is crucial when it comes to a product's packaging design. As a standard practice, every product package plan contains enough information about the product inside,  to provide a quick overview, such as the product name, price and quantity, etc.
Some industry experts believe that if the packaging design is appealing, it will impact the buyer in such a way that they will be motivated to buy it at first sight.
What's the Importance of Good Packaging?
 

 

View this post on Instagram

 
When it comes down to packaging design,  it is all about creating a visual connection with your customer through the use of eye-catching colour, images, texture, and form.
Often, businesses are able to exponentially increase ROI with a minor modification in their packaging. It involves making informed investment decisions that will help you expand your business and earn you back the invested amount.
Excellent packaging design has a big impact on ROI. In fact, after making a smart packaging choice, profits may continue to rise for years to come.
Learn in detail, how to boost your business using creative packaging.
We can be certain that developing enduring brand equity requires a thoughtful approach to how a product is presented.
Packaging design also uses technologically advanced methods to convey the product, manufacturing and regulatory information to ensure customers understand and are capable of making informed decisions during pre-production, production and post-production.
You might be curious about how packaging design influences sales, customer satisfaction, customer retention and brand perception.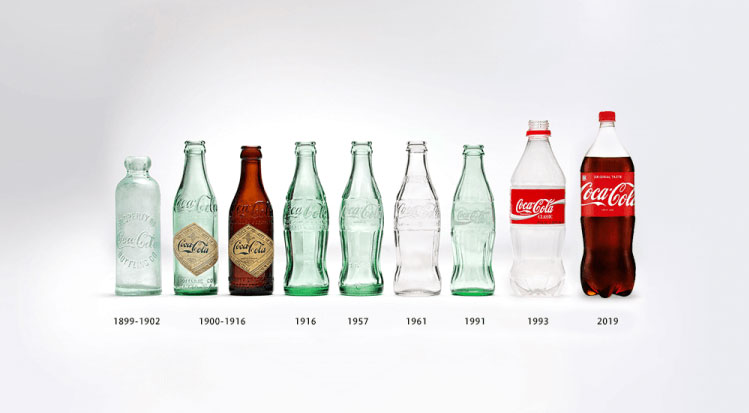 Consider market leaders like Cadbury, Paperboat, and Britannia. Besides using advertising creatives to increase sales, these companies have come to realize how important packaging design is for building relationships with customers.
Benefits of packaging design in promoting a positive Return on Investment (ROI).
Let Your Product's First Impression Talk For You
 

 

View this post on Instagram

 
An attractive packaging design is significantly more important than the packaging container in terms of returning ROI. The packaging of the product can determine whether it dominates its category or is completely ignored.
The initial impression is made by your packaging design, which also serves as a silent salesperson who concentrates on boosting brand value, boosting sales, and appealing to the consumer's emotions. Colours, fonts, and pictures can elicit strong emotional responses in people.
To get all of this done properly, you must establish a strong emotional bond with your clients. In turn, your brand becomes more well-known, more people associate with it positively, and your customers interact better with you. 
Also, your product's perceived brand value rises, further increasing brand association and customer retention.
There is a reason why brands like Pepsi and Coca-Cola are immediately recognisable. Beyond the genius use of colour psychology, these companies have intensified their efforts to develop a distinctive brand identity and experience that is firmly anchored in their identity.
To differentiate your brand from competitors, use die-cut custom labels instead of simple shape labels and give your package a distinctive look.
In a time of intense competition and noise, designing for visual impact is crucial. Think about the many contexts and circumstances in which your customers interact with your brand and product.
Position Your Brand Appropriately
In almost every household in India, you'd find a packet of Maggi on the kitchen shelves. At least, one family member, deeply in love with the 2-minutes instant noodle.
As years passed, Maggi introduced different flavours and styles to cater to various target audiences. In recent years, as more people inclined toward eating healthy and staying fit, Maggi introduced a healthier version called 'Atta Maggi'. 
Every aspect of its branding differed from the original Maggi. Yes, even the yellow and blue-coloured packaging that's so widely recognizable. The introduction of Atta Maggi by Nestle allowed them to cover more grounds as far as the target audience and revenue are concerned. 
Even though some customers would consider this new product and package unnecessary, Nestle cleverly positioned this new product to draw in new customers and attract clients eager to taste the classic flavour of Maggi while maintaining their fitness goals.
In order to uniquely position and redefine both the product and the market, this brand positioning strategy significantly relied on a new packaging design strategy.
 

 

View this post on Instagram

 
Whenever you create a new product or packaging, aim to stay true to your brand's values while creating appeal with a new packaging format or design.
Strategize to Reduce Operational Cost
Associated styles and designs assist with reducing time and advertising costs in packaging design budgets.
The secret, though, is to use components that will boost productivity while ultimately cutting waste.
In order to keep your marketing campaign costs down, it's essential to use packaging design tools and strategies that ensure you won't have to spend more on marketing campaigns in the future.
Knowing what it is exactly you wish to portray in your product's packaging will allow you to hire a packaging design agency that perfectly suits your needs. You can strike a bargain for a customized product design and save both time and money.
A Change for a Better Future
As people become increasingly aware of the need to be eco-friendly, the need to reduce ecological footprints has been growing rapidly. Consumers are constantly seeking out sustainable products to satisfy their environmental consciences. 
More and more brands have now started becoming environmentally friendly with their packaging design. Boxed Water, a California-based packaging brand, recycles 100% of its packaging and doesn't contribute to plastic waste. 
Unlike many bottled water companies today, Boxed Water offers bottled water in a cardboard box, similar to the milk cartons of your childhood. There are no plastic components in the package. It's entirely made of paper.
Furthermore, the product may be remarkably low in carbon footprint, which is even more innovative. Due to its flat shipping method, Boxed Water requires fewer trucks for delivery to refilling stations across the country. 
Water is vital to life, and Boxed Water has been making sure it reaches a maximum number of people and that too quite sustainably. Their unique packaging allowed them to exponentially grow as a brand and generate more revenue.
With that, several top packaging design companies in India have started to produce environmentally friendly, recyclable products using high-end technology.
Conclusion
You might have clarity now on why you must not shy away from improving your brand packaging.
Keep in mind that the goal is not to demonstrate design prowess; rather, the emphasis is on instilling purposeful, consistent packaging design that serves as the mainstay of your company's branding and marketing initiatives.
The goal is ROI, so it's worth the risk to focus on quality and authenticity in packaging design, even if this can result in a higher hard or soft return.
Litmus identifies the latest industry trends and successful formulas to create customized packaging designs based on your needs, whether you are a start-up looking to enter the market, or an established company yet to fully integrate branding perspectives.