How to Write SEO Friendly Content – Include these 11 Imperative Elements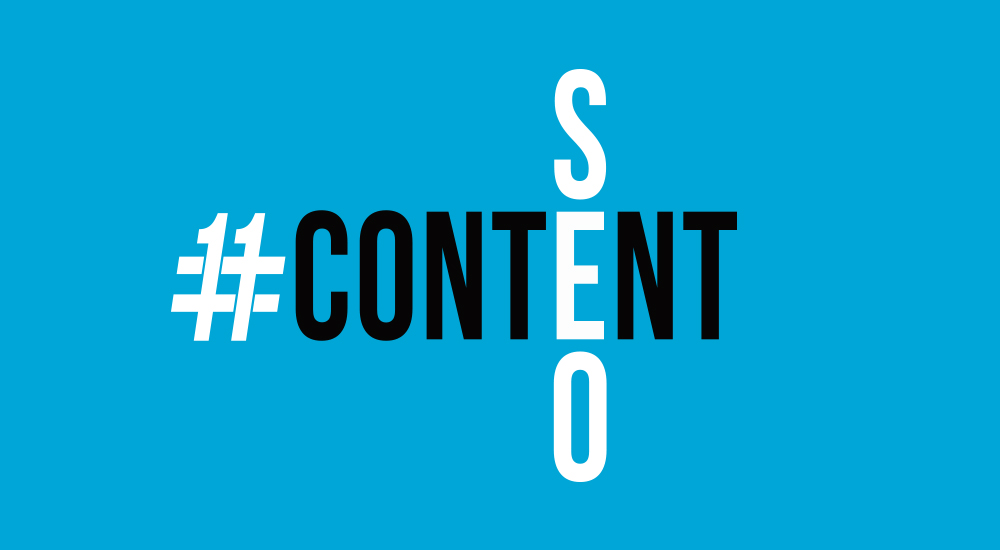 SEO is like buying a house. You hire a realtor who has access to all MLS listings and then tell him what your requirements are. The realtor will go through the database and come up with the listings that you may be interested in.
To make your options more viable, you can specify the location, the square feet, the number of bedrooms, the price range, and a few amenities that you may be looking for. If you find a listing that matches your exact requirements, you can go look at the home.
In SEO the realtor is your search engine, which has access to an entire web index (MLS listings database). So when you enter your search query in the search box, the search engine bots crawl through the web index, match your query with the websites and then display a specific list of websites in an order that is most relevant with your search. The job of an SEO company is to look at the utility and function of the website, decide on a rank for it in thesearch engine result pages and display it accordingly.
As a real estate seller, if you want your property to be listed in the database, you will have to make sure you stage it in such a way that it appeals to the prospective buyers. Similarly, as a website owner you will have to make sure your website is clean, useful and functional enough for the search engine bots to crawl through it and rank it high on the result pages. What you need is not just an impressive design but also SEO friendly content that is optimized for both the search engines as well as your target audience.
Like you would hire interior designers to do up the interiors of your home, you would want a graphic designer to design your website and make it look clean and useful. An SEO content expert will make sure the information on the website is well-organized and optimized enough for the search engines to find it and rank it high on their result pages by getting back links from relevant authority sources.
So, how to write SEO friendly content? Before we go there let us understand what exactly is SEO friendly content.
By definition SEO or Search Engine optimization refers to the process of optimizing a website so that people can find it easily through the search engines. Content in this context refers to any information that is consumed by the web. It includes your product pages, blog posts, articles, lists, guides, videos, infographics, slide shows, etc.
Putting the two concepts together we can say that SEO friendly content is content that addresses the target audience's queries and provides the perfect solutions.
While many might think of SEO as an expense, it is actually an investment since it ends up paying in the long run. It serves the main purpose of creating your website – to reach out to your prospects at a time when they are looking for products and services similar to what you are offering.
Here are a few SEO friendly content writing tips that can help your website rank high on the search engines:
Do a Thorough Keyword Research
Keyword research is the most crucial part of creating SEO friendly content. You will need to make a list of all the keywords and key phrases that seem relevant to your business and the content of your page.
Long-tail keywords are the best since they clearly identify the intent of the searchers and help you compete with even the top-most brands in the industry. You can dominate the search engines if you can naturally target these keywords through good content.
Google Keyword Planner is the best way to find keywords that can optimize your content for the search engines. Just enter the topic into the search box and click on "Get Ideas."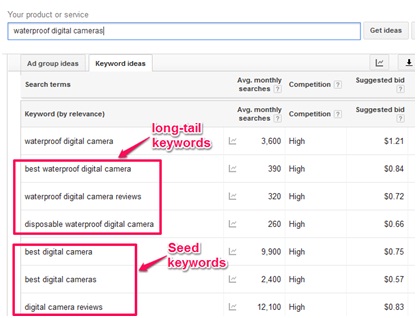 Structure your Content
Brainstorming your content is a powerful way of ensuring you are including all the topics and main points.
Make sure you can input keywords, links and other SEO elements into that content. Focus on your target audience, the main purpose of your content, and the message that you are trying to communicate.
Easy-readability is the main objective behind structuring your content.
Outline your blog posts and layout your introduction, body, and conclusion.
Divide your content into short chunks.
Make sure the paragraphs are no more than 3 to 4 sentences each.
At the end of every 300 words insert a sub-heading.
These SEO content writing tips will not only boost your overall SEO but will also increase user engagement on your website.
Remember it is not the search engines you create your content for; it is for the readers.
Offer Value to your Readers
Before you set out to write any kind of SEO content, make sure it is something people would be interested in. If your content does not provide any value, no one will ever care about reading it.
Here is how you can add value to your content:
Make sure you tell them something that no one has ever told them till now.
Share knowledge that they can't find anywhere else.
Use references and examples to make it easier for them to understand
Research as much as possible and present your content in an interesting way
Make your Content Evergreen
Once you publish a blog post on the web, it is going to be there forever.
Make sure what you write keeps your audience engaged and remains relevant for a long time to come.
You can also think of tweaking,updating, or even repurposing your content to maintain its freshness. This way you can keep generating traffic without creating fresh content.
Recommended:Best WordPress SEO Plugins for 2018
Focus on Conversions
Most content marketers focus on making their sites rank higher on the search engines, while creating content.
What they tend to forget is what to do with the traffic that they manage to get by putting in so much of efforts.
If you are thinking about how to write SEO-friendly content, you also need to think about how to convert your visitors into your customers.
Help readers solve their problems through your content.
Inspire them to take the desired action.
Educate them by offering relevant information.
Use Bulleted Lists Wherever Possible
You can convert your scanners into readers by packing information into a few bullet points.
Not only will this help you explain complex ideas in a simple way, it will also take the cognitive load off your readers.
What's more – you might even get a chance to throw your targeted keywords into the mix.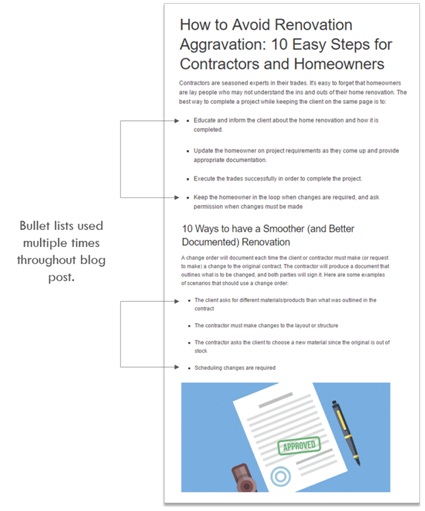 Format Content for Featured Snippets
Most of the times, when you ask a 'how to' or 'what is' question on Google, you get to see the Google Answer Box right on top of the results page.
This well-formatted piece of text will generally be the one that answers your question directly. This is called a featured snippet.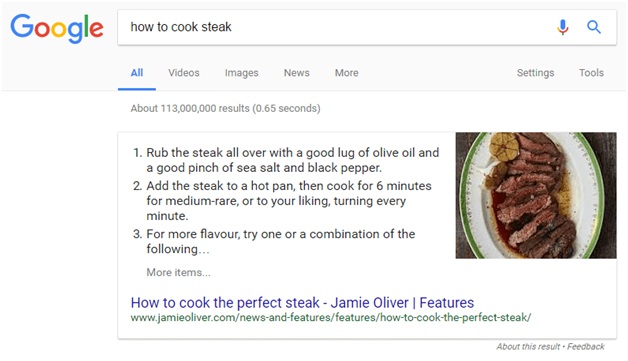 Now if you want your content to rank on the top of the page, you will have to make sure it is well-formatted and adapts perfectly to the set of queries you are trying to address.
Here are a few things you can do:
Dedicate a section to answer a question and state the question in the header of that section (in h2, h3, or h4)
Make sure the answer is direct, concise and targeted to the query
Make the section easily findable, both by users and the search engine bots
Put your Keywords to Work
Apart from identifying the right keywords to use in your content, you should also think about placing them perfectly.
Ideally you should use your main keyword in the title tag, headline, Meta description, and a few times in your content.
Title Tag
The Title tag is the first thing that appears in the Google Search Results. It is a Meta html tag that is concise and describes your web page accurately.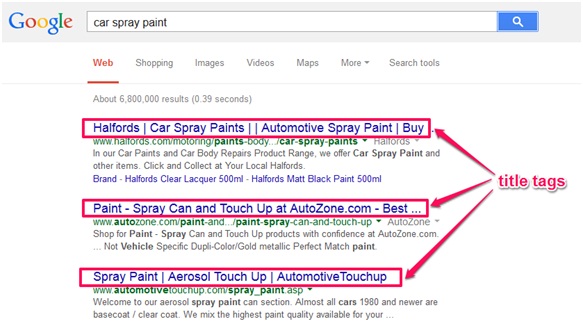 The right order of the title tag would be Primary Keyword, Secondary Keyword and Brand name. However, it is good if you can throw in a few more keywords without actually stuffing them into your content. Make sure the title appears as a Heading.
A maximum of 70 characters is what Google displays of your title in its SERPs. So you may have to be mindful about its length, especially if you want it to make sense to your readers.
Make sure you mention your target keyword as early as possible
Tell the user what he gets when he clicks on the link.
Use words that drive emotions and spark the reader's interest in your content.
Meta Description
Meta Description is the small snippet of text on Google's SERP that describes your webpage.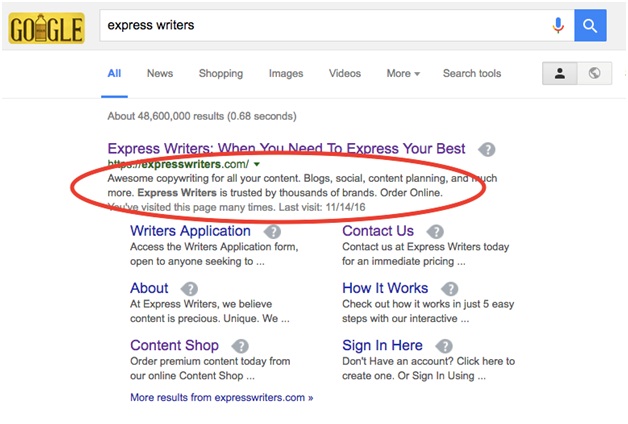 Meta Descriptions are easy to over-look; but they are crucial for SEO.
Always include a relevant keyword in your meta description (It could be your primary keyword or one which you may not be able to include in your title)
Address your content directly to the reader
Keep it less than 160 characters so that Google doesn't truncate it
Don't forget to throw in a few emotion drivers
Content
Best content that ranks well on Google is the one that targets the keyword phrases. However, you can't go overboard by giving in to on-page optimization mistakes such as keyword stuffing, header tag stuffing, and excessive keyword insertion.
The SEObook keyword density tool could be your best friend while checking out the keyword density in your content.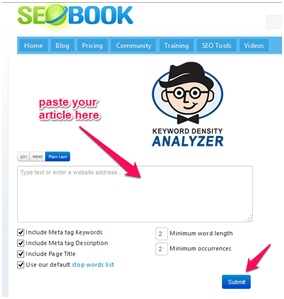 The typical length of a blog post would be around 1000 words. But it is more about the quality of your content than the length.
Here are a few SEO copywriting tips for you to keep in mind before writing your SEO content:
Make sure you understand your reader
Identify a problem that your reader might be struggling to solve
Make your content about solving that problem
Include long-tail keywords in your introduction, subheadings, a few places in the body of the content, and in the conclusion. Nevertheless, your focus should always be to please your readers.
Recommended:Develop a Unique Content Marketing Strategy through These 14 Tips
Use Links in your Content – Both Internal and External
You can add some extra weight to your keyword phrase by making it a clickable link to a product or a related article. Try and do this at the beginning of your page or blog; but not if doesn't fit in well. The link has to appear as natural as possible.
To make your content more credible you can include a few internal as well as external links. This will help your users explore the subjects deeper.
Provide links to any stats that you may share in your post
Focus on relevancy while linking pages
Link up to authority sites to improve your credibility
Always Make Use of Images
Images can add life and spice up your content. They can make your article more appealing to your audience.
Here are a few SEO Friendly content writing tips you need to keep in mind while using images in your content:
Use original images instead of stock posts
Make sure the images are relevant to your content
Optimize your image by choosing the right file name (Using your keyword as the file name for the image would be a good SEO practice)
Scale your image so that it doesn't increase the loading time
Make sure the image is responsive enough to be viewed on any device
Add a caption, alt text, and title text
Make sure it is well-aligned
Proof-read your Content
Publishing content with spelling mistakes, non-meaningful sentences, or grammatical errors is a strict No-No when it comes to SEO.
Go through the content thoroughly for errors or omissions if any, before you hit that publish button.
The green and red squiggles in Microsoft Word, Google Docs, and Open Office give away most such errors while you are creating content. However, it would be wiser to use an editing tool like Grammarly that can make your content seem absolutely professional.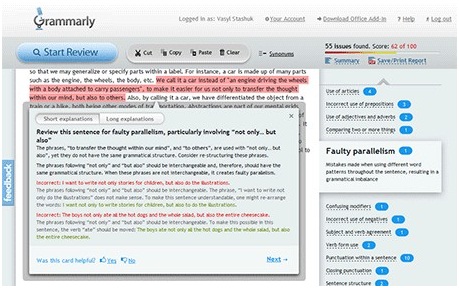 Focus on an aesthetically pleasing format
Stay away from long sentences and lengthy paragraphs
Have a friend or a colleague go over your work once you are done
While learning about how to write SEO friendly content most people tend to forget all about promoting their blog posts. Nevertheless, promoting your content is almost as important as creating SEO friendly content.
Link your blog posts to your Google+, LinkedIn, Facebook and Twitter profiles so that more and more people can find them.
Make sure the content is easily understandable so that it can rank higher in the search results.
To sum it all up, here is a quick checklist you could use while creating SEO friendly content:
Do a thorough keyword research and identify your focus keyword
Include your focus keyword in the title, meta title, meta description, and heading of your post
Use subheadings to organize your content and include your keyword in a few of those subheadings
Remove stop words if any from your post permalink
Interlink your post using an anchor text (use your keyword as the anchor text).
Make use of images and give them a proper file name
Include relevant links to authoritative sites within your blog post
These tips should help you understand how to write SEO friendly content. That said you can always hire an SEO expert, if you don't have the time to do it on your own. Make sure you choose the best.