6 Valid Reasons Why Branding is Important for Start-ups
Branding plays a major role in the success of every business. It helps you convey your message to your target audience, differentiate from your competitors, and enjoy a competitive edge in a crowded marketplace.
It doesn't matter if your business is small or big, B2B or B2C, profitable or non-profitable, you will need a brand.
If you think branding doesn't apply to you just because you are a start-up, think again.
If you want your consumers to buy your products or services, you will need to focus on your branding.
Here are 6 reasons that tell you why startups need branding:
Branding gives your business, a unique identity
Startup branding would be the best way to set your start-up apart from the competition.
With a great brand name, you can aim at gaining a loyal clientele as well as a solid competitive advantage.
You can highlight your unique points and tell your consumers about the gaps that you are going to fill in, carving out your own niche.
Dropbox created a unique identity for itself by choosing hand-sketched style graphics across its communication platforms. Although simple, these illustrations highlight the visual branding of Dropbox.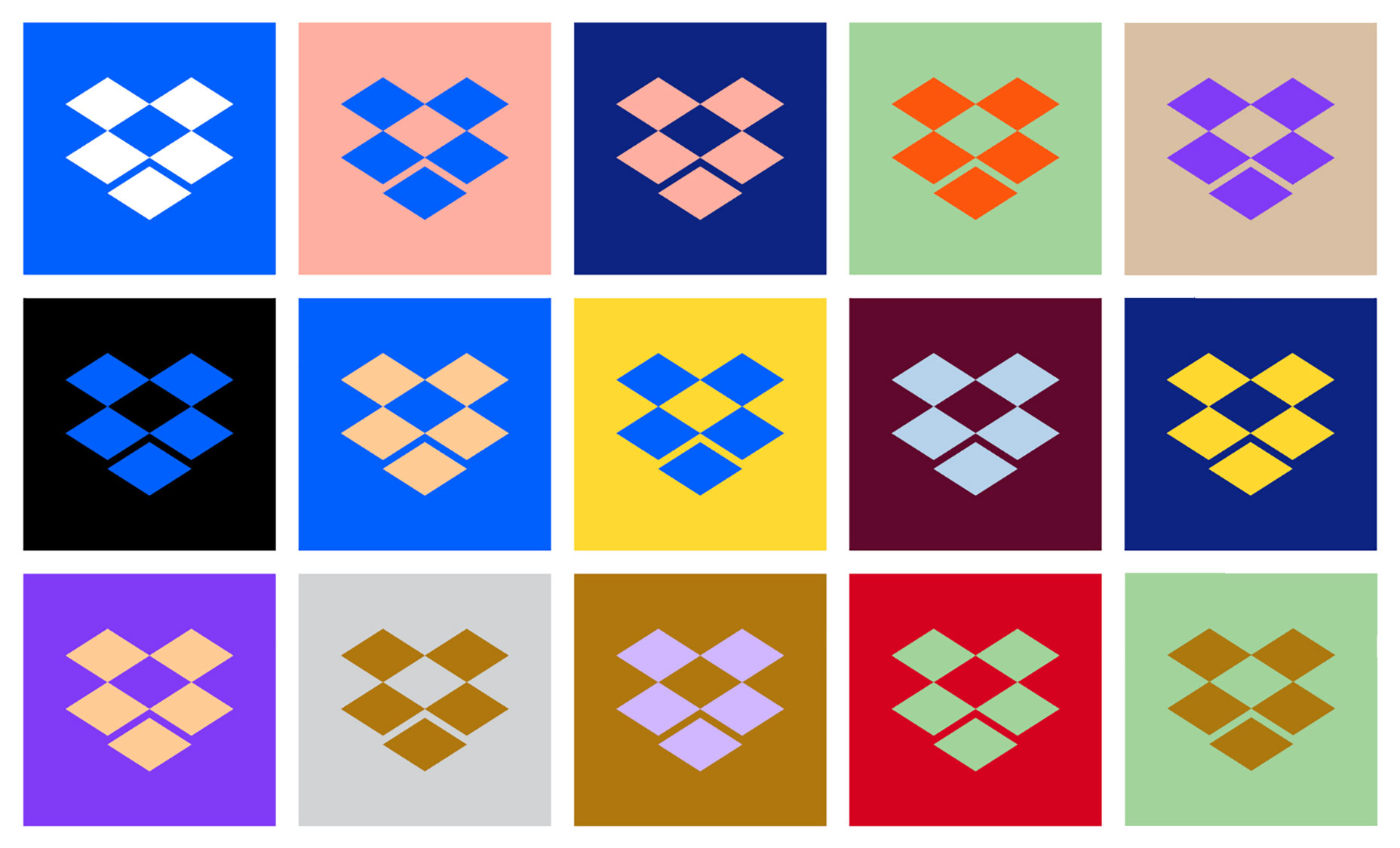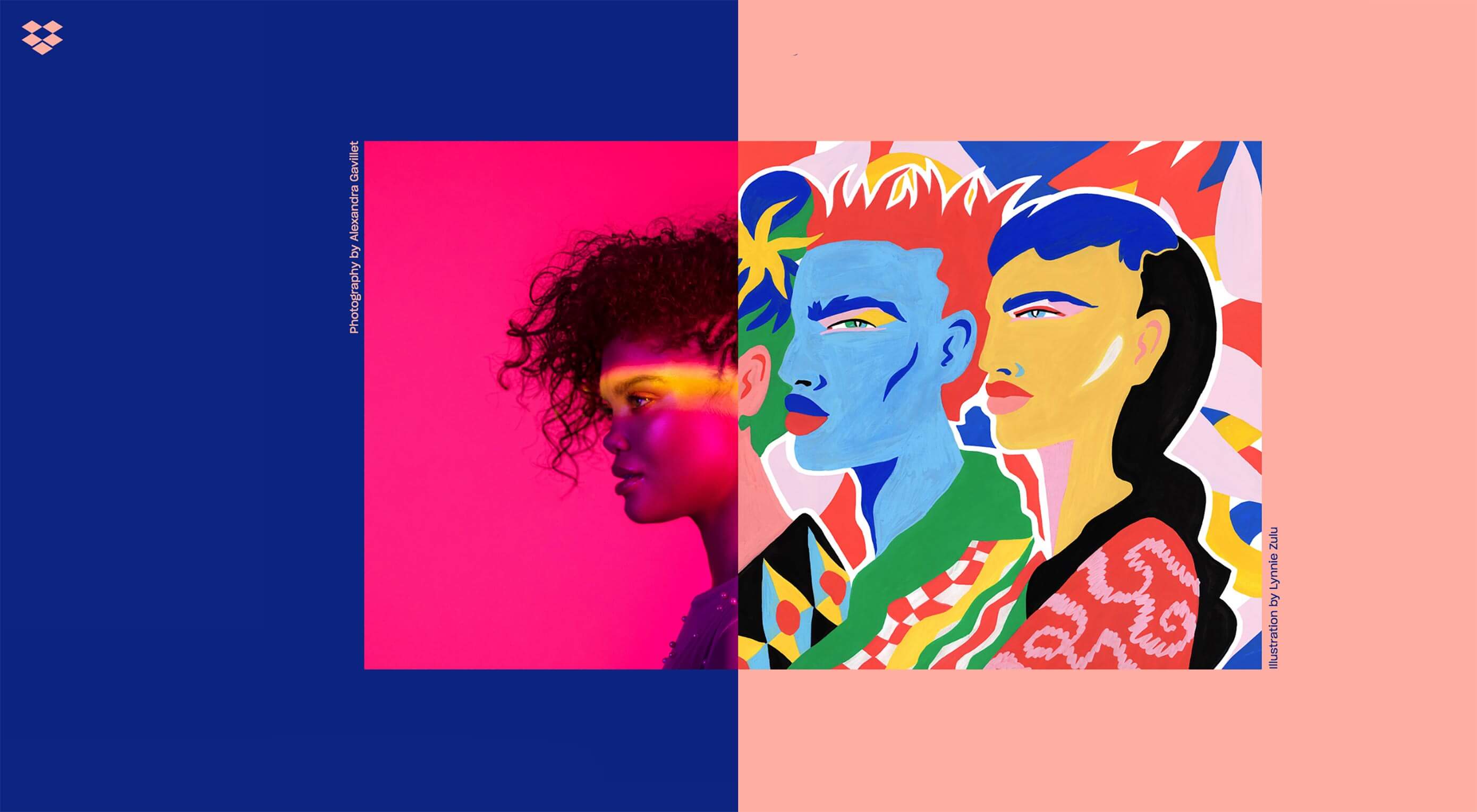 Source: Webdesigner Depot
Bright and playful, the brand adds in the human touch to the software that is otherwise cold. In a simple yet unique way, this branding strategy makes Dropbox appear personal, approachable, and a lot more user-friendly when compared to its competitors.
Branding helps you stay in the market for a very long time
An established brand name gives out a message that you are here to stay. It is definitely the stepping stone for becoming one of the most reliable and recognizable names in the industry.
Branding is not just about designing your logo; it is about maintaining consistency in your communications. Your customers should be able to recognize you across all channels, whether it is through your website, your promotional material, your ads, your social media posts, or your email marketing campaigns.
Here are a few things you can do to make sure your brand remains out there for a long time to come:
Create an emotional connection between your brand and your audience
Evolve when need be; but make sure the changes reflect the original values of your brand.
Consistently be on the lookout for ways to stand out
A lot of people will have a lot of negative things to say about your brand. Ignore them and focus on your journey.
Drive brand awareness across all channels
Branding helps increase your visibility
There is nothing that is more important to a startup than gaining visibility; it is visibility that brings in the opportunities. This fact well emphasizes the importance of branding for startups.
Branding brings you into light and helps people recognize your existence. It improves your visibility, not just among your customers, but also your investors and stakeholders.
Branding gives your startup the value that it deserves and makes it stand out in the crowd. There are many companies that make running shoes; but it is only Nike that sells excellence. India is among the largest milk producing nations of the world; yet it is only Amul that is recognized as "The taste of India." Your brand gives a personality to your business.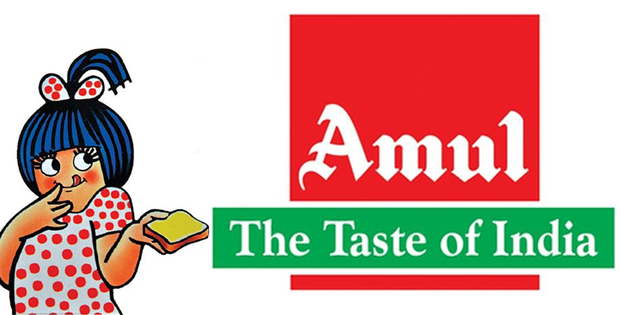 Source: Story Mirror
As a medium, it can help you explain the features and benefits of your product, mention your core values, describe your business methods, and make your customers understand how it can change their user experiences.
Recommended: Branding is For the Big Boys, Right? Wrong
Branding improves traction
By helping you convey your core business values to your consumers, branding creates a sense of trust in their minds.
For instance, let's say you have sprained your ankle. What would you pick up from the chemist shop – a cheap unbranded ointment or a trusted product of a well-known brand?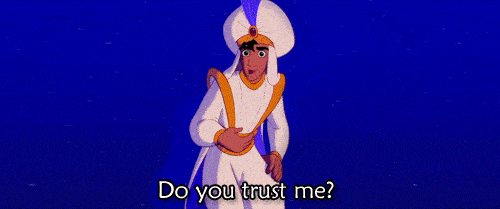 Source: LabourMobility
For sure you will go with a branded product, even if it costs you a bit more. That's because of the strong belief you have in the brand. It is not just about attracting your customers; branding helps you retain their goodwill.
When it comes to branding for startups, it does stick some power into them. But here are a few more things you can do to make sure your startup gains the initial traction that it deserves:
Connect with a few influencers of the industry
Give your startup a bit of a nudge
Make use of email marketing
Partner up with a few high profile brands
Track your market performance consistently and continuously
Create and promote original content to create brand awareness
Attend events where you can showcase your product
Think out of the box
Branding helps you establish a strong image of your business
Gone are those days when people formed opinions on the basis of what they watch on TV, read in magazines, or listen to on radio.
Today it all depends on the number of "likes" and "comments" you get on social media platforms. Getting an influencer to endorse your brand can boost up your image almost instantly.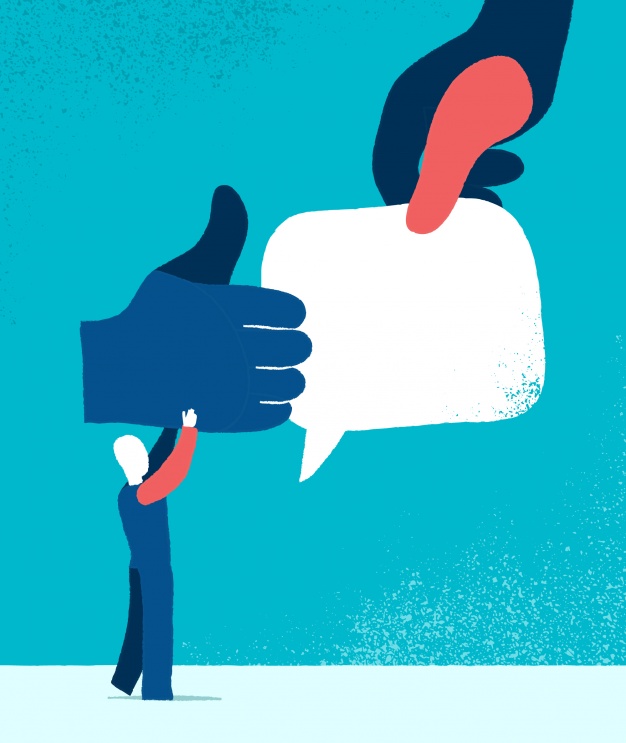 Source: Freepik
As per a study, most companies earn up to $6.50 for every dollar that they spend on influencer marketing
It takes a lot of work to foster trust and loyalty within your customers. Along with quality branding you will also have to ensure you send out positive messages consistently so that your rivals don't get a chance to rise above you and dethrone you from your current position.
There are a few things you can do here:
Find out how your audience perceive your brand as against your competitors
Come up with a branding strategy that adds value to your brand
Figure out ways to communicate your brand priorities
Be consistent with the kind of brand experience you provide, across all channels
Every once in a while make sure you do an audit of your brand
Recommended: Powerful Branding, the Emotional Way!
Branding helps you resolve the issues of your customers
Social media is how brands of today connect with their customers. It is the same even if you are a start-up. It is how you connect with your audience, engage in conversations, understand their issues and resolve them.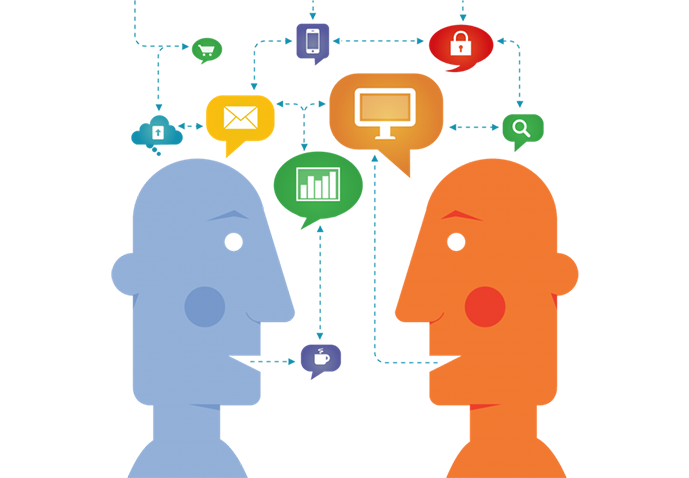 Source: OneClass
71% consumers claim that they will recommend the brand to others if they have a positive social media experience with it.
That said, as far as possible, you have to make sure your customers' issues are resolved at the earliest.
In order to do this, you can
Publish useful content that will help your customers solve issues by themselves. Make sure you share the content across social media platforms.
Communicate with your customers across all channels
Make your posts shareable so that more and more consumers can be made aware of your brand
With the marketplace getting more and more crowded with each passing day, it is important that you work on creating your brand and establishing your identity.
Now that you have understood why branding is important for startups, your next step would be to start work on the brand building exercise.