9 Advantages of Online Advertising That are Proven to Boost Traffic
Nidhi, an Ecommerce candle company, could increase its sales by 714% within just a span of three months…
A Georgia Jewelry Company called Forever Diamonds managed to engage its fans, increase foot traffic, and optimize its conversions, well-within a year…
Do you want to know how they did this?
They used online advertising!
Online marketing is the most cost-effective way of reaching out to your target audience and promoting your products and services. The best part is that you get to receive their response almost instantly.
More and more business owners have started reaping the benefits of online advertising due to its inexpensive and easy-to-start nature.
If you want to jump the bandwagon, all that you need to do is pick an advertising medium that your target audience prefer, and start running your digital ads. Very soon, you will be on your way to drive more traffic to your site and increase your conversions.
As a small business owner, here are a few things you can do through digital advertising:
More Real Estate on SERPs
Internet marketing Ninja happened to analyze about 20,000 queries in a period of 3 months. During this period, they saw about 64 million impressions and 4 million clicks. This was the Google CTR by positions, as concluded by them for 2017:
#1 – 21.12%
#2 – 10.62%
#3 – 7.57%
#4 – 4.66%
#5 – 3.42%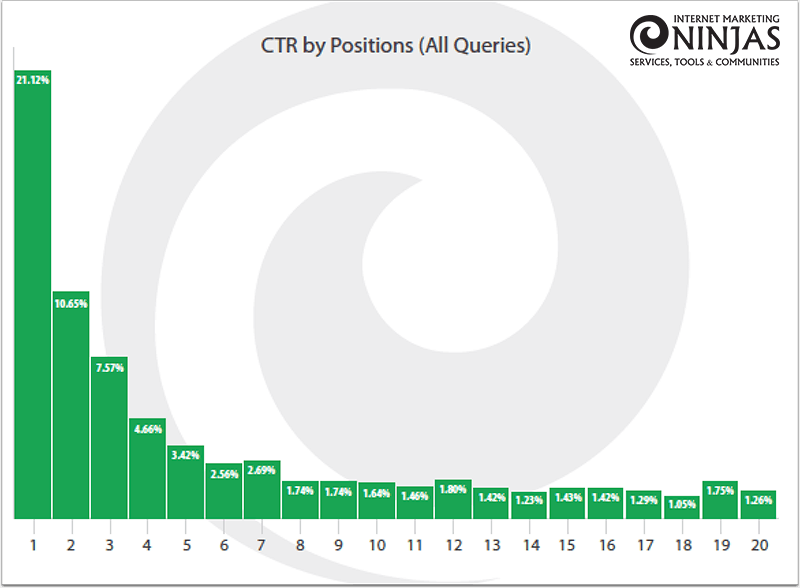 Image Source: Internet Marketing Ninja
About 39.31% of the overall first page clicks are covered by the top 3 positions. So if you want to drive quality traffic to your site, your ads will have to be displayed in these top positions on Google SERPs. Only then will you be able to make sure your ads get clicked by your target audience.
Also, you have to make sure the landing page of your website caters to the requirements of your prospects and helps solve their problems efficiently. This is how you can increase your leads and optimize your conversions.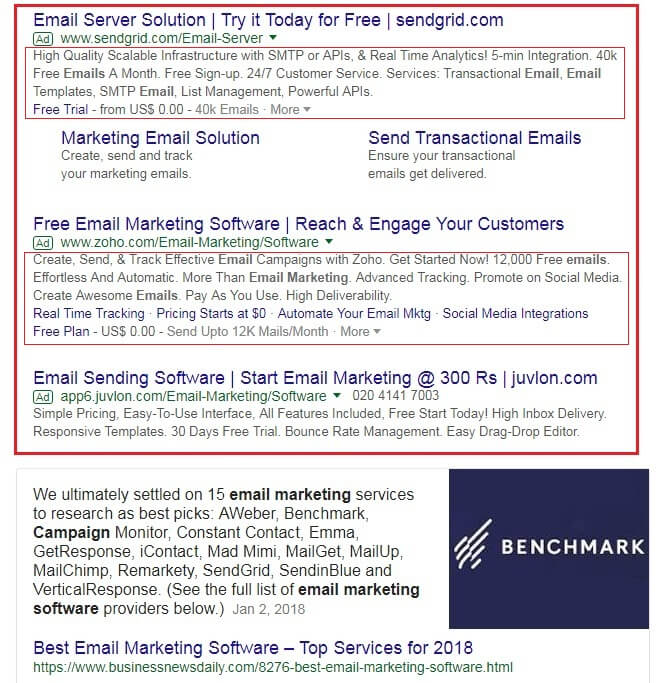 Through effective online or digital advertising you will be able to reap the benefits of the top real estate SERPs for your business.
Successfully Launch New Business or Product
No one might know you if you are new in the market. So the first thing you need to do, at this stage, is create brand awareness. Now if you want to do this in the shortest possible time, you will have to try online advertising on Google and social media channels.
Going further, you will have to provide some amazing offers on your product or service. You could use digital advertising to promote such offers among your target audience. Apart from attracting target audience, such offers can also get you some repeat clients, if your product or service has satisfied their requirements.
We have applied this strategy for one of our clients – C B Patel Health Club, A luxury health club in Surat. Below is a glimpse of Google Adwords campaign that we ran for them:

Apart from Google ads, we also ran ads for them on the C B Patel Health Club Facebook page. Soon enough, we started getting leads from both, Google Adwords and their Facebook Page. These are the leads received on their Google Analytics account:

Recommended: Traditional Marketing vs. Digital Marketing – Which is better?
Make your Brand go Viral
If you want your brand to go viral it is only possible through online advertising. The internet makes it possible to share any kind of content, be it news stories, videos, or memes, with great ease.
One of the famous brands that managed to go viral by reaping the benefits of PPC advertising, is Nasty Gal. Started by Sophia Amoruso, this was just a small unknown business on eBay.
Going from Myspace to Facebook, Sophia managed to spread brand awareness in the best possible way. Knowledge of consumers who were most likely to buy her clothes helped Sophia leverage the right targeting tools on Facebook and display her ads to the right audience. It did not end there.
Through these brand awareness campaigns she managed to tie up with many investors and footwear and fashion brands, taking her business from her tiny San Francisco Apartment to a posh retail store at LA and many online stores internationally.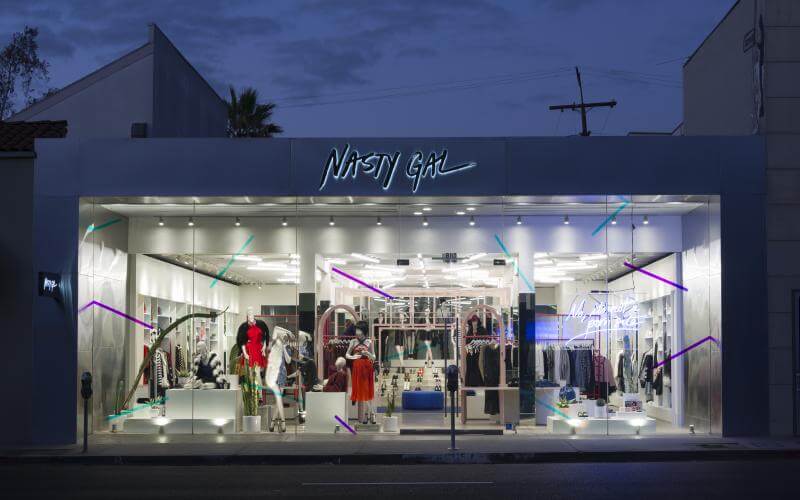 Source: Los Angeles Magazine
Target the Ideal Audience
Online advertising helps you target only those people who are most likely to take an interest in what you are offering them.
If you have already created buyer personas for your business, digital advertising can make it easier for you to reach out to these people and display your digital ads right in front of them.
For instance if you are advertising on Facebook, you need not reach out to all of the 1.79 billion active users of Facebook, to promote your products. You can advertise only to those people whom you have filtered based on their age, gender, geographic location, and interests.
Once you have identified your potential customers you can start capturing their attention by displaying eye-catching banner ads, animations, and videos, through the Google display network. Made out of 2 million websites, this network lets you reach out to 90% of internet users across the world.
Measure the performance of your ads
It might be difficult to monitor the performance of a radio advertisement or a mailer, which are forms of traditional marketing campaigns.
However, you can easily measure every digital marketing tactic that you may use, which is a benefit of advertising online. ( See the screenshot cited in the previous topic )
You will know what worked and what didn't without resorting to guess work, whether it is a keyword, ad content, or the place where you posted your ad.
You can accordingly adjust your campaigns for better success. It is these digital marketing analytics that make it worthwhile to invest in online advertising.
Pull Quality Traffic from the Search Engines
Of all the traffics, it is the traffic on search engines that is the best. It is these people who are actually searching for the product or service you are trying to sell.
If you can capture their attention and make them visit your website, you will be pulling quality traffic to your business.
Online advertising is the best way to do this. Since this traffic would already be interested in buying the products or services you offer, all you need to do is show them how you can solve their problem and convert them into your customers.
Recommended: The Epic Brand War in Indian Advertisement
Compete with large businesses
Large businesses end up spending loads of money on various advertising channels such as Television and outdoor advertising. As a small business you will not be able to spend this kind of money to compete with them. But there are many other opportunities that PPC advertising offers.
You could target a few niche keywords or long tail keywords that your competitors are using or may be missing out because of their low popularity.
Here are the ads that you see when you type the keyword 'apple iphone x.' Although Sangeetha Mobiles is not as big or famous as Flipkart, Amazon India and TataCliq, its ad has been displayed at the prominent place, making it compete with the bigger brands. That's the beauty of digital advertising.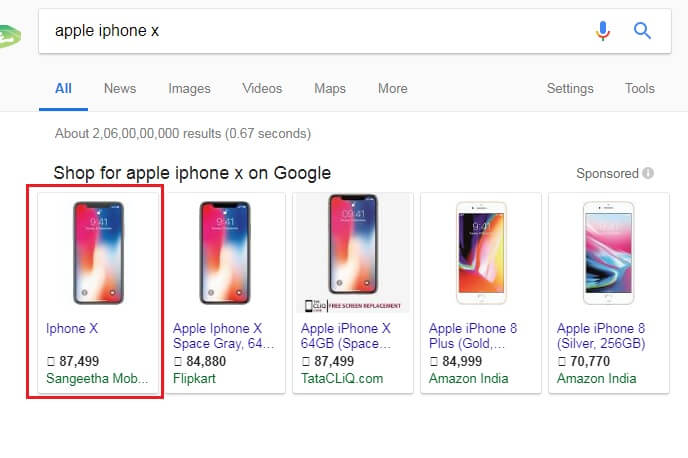 You could even choose different timings to run your ads. It is all about sliding through the back door and achieving an advantage over your competitors. Digital advertising makes this possible.
Target quality traffic through Remarketing
Customer journey goes through three phases – Awareness, Consideration and Conversion. You will have to adopt this approach if you want to reach out to your target audience and convert them into your customers.
Remarketing is the act of marketing your business to an audience who has already interacted with your business at an earlier stage. Doing this in an effective and strategic way will help you achieve a higher ROI.
As per a research conducted by wordstream, the conversion rates of remarketing keep increasing overtime. Also, remarketing clicks are ridiculously cheap when compared to the others.
Remarketing can be a powerful tool to establish your brand in the market. Give remarketing ads a try and see how they help grow your business.
Get all the information that you may need about your target audience
It doesn't matter where you place your ad on the internet; you will definitely have access to real-time data and insights, whether it is Google, Snapchat or Facebook.
You can gather important details of your target audience pertaining to the keywords they use, their demographics, the devices used by them, their online behavior, their lifestyles etc.
See the below reference images: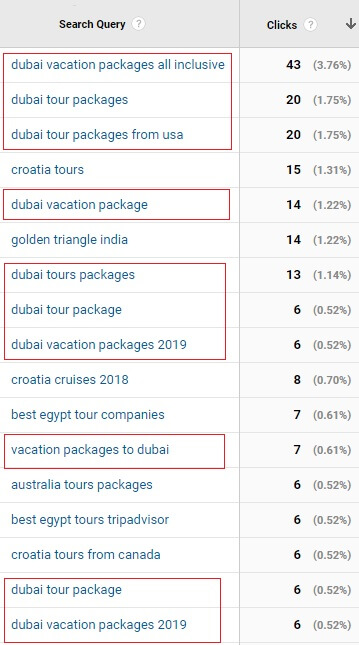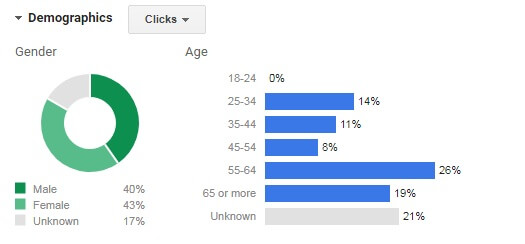 This real-time information can help you improve your campaigns instantly and achieve better results. You can also use this wealth of information to promote your business organically.
It doesn't matter whether it is a small Etsy shop or a multimillion dollar company that you own; online advertising can surely improve your bottom line. With so many advantages of online advertising, there is no need for you to struggle with traditional methods of marketing, any more. Make the most out of this low-cost marketing method to reach out to the right audience, improve your conversions, and measure your efforts.