The Epic Brand War in Indian Advertisement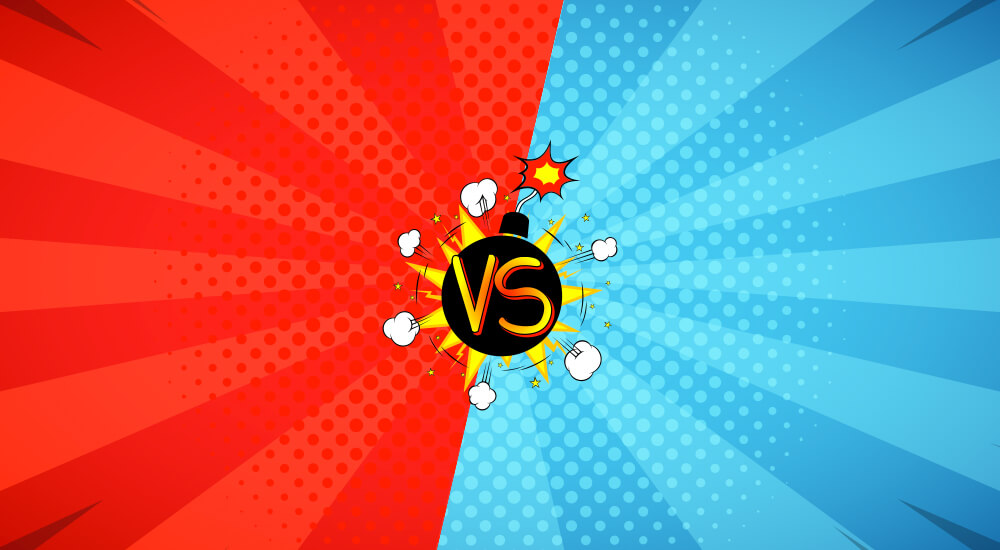 It is true that not all brands survive in the industry for long in spite of spending a lot of money on marketing and advertising. So, what exactly does a Brand need to do in order to win the hearts of the consumers?
There are a few basic requirements that can help a brand gain its ticket to enter the contest of success.
A Brand needs to have a market
It would require adequate resources to commercialize itself
It needs a good management team that will support it strongly
However, a Brand would need a lot more than these basic needs in order to achieve and maintain its success in the highly competitive market of today.
If you thought it is the survival of the fittest here, you could be wrong. A Brand needs to be witty and smart in order to be successful.
Creative advertisement is one thing; but many brands have resorted to a more aggressive form of marketing – comparative advertising.
They have prepared themselves to take competition to any level they want…
They have gone much beyond the line of subtleness…
They have even started openly mocking their competitors through media…
Whether it is TOI vs the Hindu, Apple vs Microsoft, Pepsi vs Coke or Fedex vs DHL, they have all entered the game now and there is no stopping them, no matter what you do. The list is only going to grow longer now.
Big and small brands alike have started mudslinging at each other. They are all set to get their hands dirty in this fiercely competitive game of ad war. They have put away their morals and ethics. In fact, it can be quite interesting to watch these Brands making direct references to their rivals through advertising.
Recently, Air India and IndiGo engaged themselves in a similar ad war. At IndiGo's counter of the Mumbai airport, Air India put up a hoarding that read…
"Wish you a comfortable flight. Next time, fly with AIR INDIA and feel the difference."
To this, IndiGo's reply was – "Yes Air India, there is a difference – Says the Government." Then it put up a small chart that showed IndiGo as the best performer and Air India as the worst.
After the makeover of Jet Airways in 2007, they put up a hoarding that read, "We have changed."
The then rival of Jet Airways, Kingfisher Airlines, put up a hoarding just above that, which read, "We made them change."
Go Air, the low-fare carrier owned by the Wadia group decided to engage itself in this war. So, it put up a hoarding above the other two, which said, "We've not changed. We are still the smartest way to fly."
Jet Airways put up an outdoor hoarding the next year, for its subsidiary JetLite. It said, "Our smile lights up 502 flights to go over 50 cities every day." The pictures on this hoarding were those of their smiling staff.
Shortly, there came another hoarding right next to that of JetLite. This was from Air Deccan, which is the budget carrier purchased by Kingfisher. The new hoarding said, "We'd rather you smile," with pictures of their smiling customers.
The battle of readership has been going on between The Hindu and Times of India for quite some time now. This time The Hindu came up with a few television and print ads that seemed very witty and interesting.
One such television ad showed a bunch of young people being asked questions to test their knowledge about politics and general awareness. Their answers were all funny and wrong. However, when asked trivial questions about Bollywood, they were spot on.
So, the final question was "Which paper do these blissfully ignorant people read?" Although the answers had been beeped out, the viewers could easily guess the right answer by reading the lips of the people – "Times of India."
There are certain brands that have even taken legal action against such ad wars. For instance, P&G managed to restrain Hindustan Unilever Ltd from successfully airing their Clinic Plus shampoo sachet advertisement, by approaching the high court. The ad apparently tried to show Head and Shoulders (the product of P&G) as ineffective by using sachets that looked deceptively similar to those of Head and Shoulders.
Reliance Jio's offering free services to rope in customers has created complications in the world of tele-communications. Recently, Idea Cellular poked fun at Reliance Jio through its latest ad campaign that said, "Free ki aadat mat daalo. Isliye – No Free G, only 3G." The gist was that "If something is free, there is always some fine text."
While certain brands give up after a while, there are others that fight till the ad war ends. One such example is that of Mercedes, whose competition was with Jaguar. Mercedes released a new Television ad where it used chicken as a prop. The motive was to show Mercedes Benz Intelligent drive as a stable car with a magic control body.
Jaguar came up with a spoof advertisement where a real Jaguar ate the chicken. Mercedes's reply to this ad was almost instant. By using a cat to mock the Jaguar, Mercedes displayed the enhanced features of its car, such as smoothness and speed. This move of Mercedes marked the end of its ad war with Jaguar.
Sometimes the war gets absolutely direct like FedEx taking over DHL through its ad that says "FedEx is always ahead of DHL in delivery!"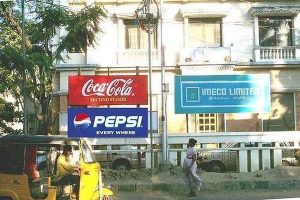 For decades now brutal advertisement battles have been going on between the arch rivals of the carbonated beverage industry – Coca-Cola and Pepsi.  This was just a board that Coca Cola put up when it opened its new sales marketing office. Look at what Pepsi did.
Survival in the industry has become the main objective of every brand in today's world. Some don't mind making tall claims, even if they are difficult to believe. One such claim is made by energy drinks like Complan and Horlicks.
Both these brands claim that they can make children "Exam Ready." They also say they help in memory retention as well as the physical growth of kids. Does this mean parents do not really contribute towards the physical and mental well-being of their children?
There was also a direct war between the two energy drinks, where Horlicks showed Complan packs as cheap, so as to assert its superiority in the market.
This advertising war dates back to the beginning of advertising. When things get heated up, companies tend to deviate from their focus and start attacking their competitors directly. Thanks to their efforts – consumers get entertained watching these interesting stabs Brands take at one another.