Brand Fatigue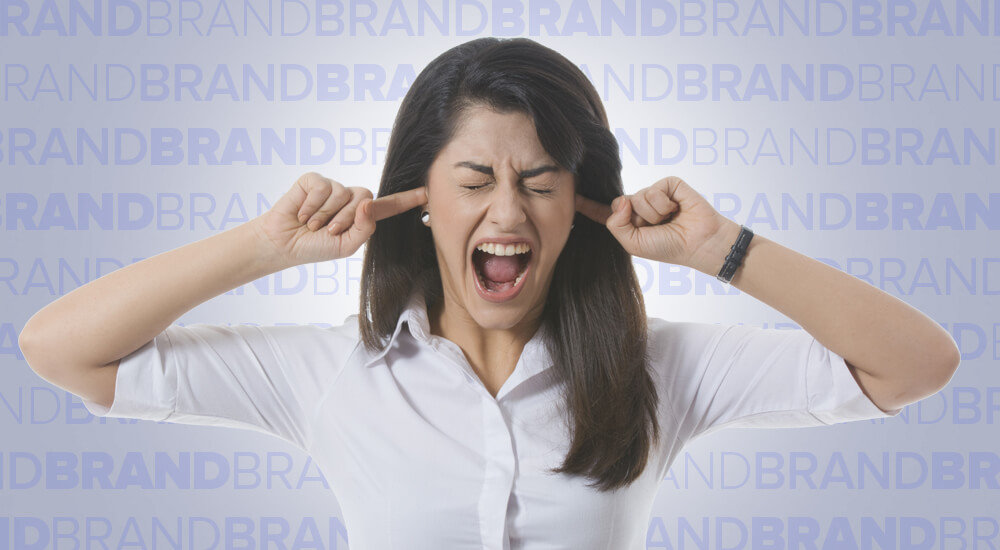 There are lots of things you may like about your favorite brands…. The products… The quality…. The price…. The service and more…. But what is it that makes you stop shopping from a brand?
You may be seeing the same commercials again and again on TV at every break…
You may be listening to the same radio ad about five to six times in an hour…
Whether it is on social media or your email inbox, you may be getting way too many messages and mails from the brand that might make you cross your annoyance threshold…
Getting tons of emails and messages can set you off.
It is not just you; most people tend to lose interest when they start receiving too many emails about new offers, special buys and new products from brands they shop from.
We all shop for products we like. However, it doesn't mean that we are fine with being bombarded by emails about unwanted offers and stuff. This is exactly what we call Brand Fatigue, in terms of marketing.
Let me give you an example here….
I wanted to buy a few plants for my home and so signed up for a newsletter recently. Almost immediately I get a "Welcome to our Newsletter" mail from them. I agree that's quite normal. But the very next day I get another mail from them on "Meet our new hires." Now what I wanted was some information on buying the right house plants for my home, which is why I signed up for that newsletter. What am I going to do with information on their new hires?
This is when I started doubting whether I did the right thing by subscribing to their newsletter.  By then my mail box was already bombarded with "Best Summer Ever Event," "Edible Backyard Gardens," "See us at the Garden Show," and many more mails. I am not interested in attending events or garden shows. If I had a backyard why would I even look for house plants?
It is not about quantity; but about the quality. The messages that you post and the mails that you send should be pertinent to your readers, even if the quantity of those mails is small.
All those extraneous posts that you make are not going to help establish your brand presence or increase the loyalty of your customers. Instead, they are going to lead to those two words, which have the power to drive away your existing customers – Brand Fatigue.
Brand fatigue refers to a marketing phenomenon where in too many promotional messages are sent at once. It is not something that happens overnight. However, if no action is taken it can affect the business of a brand in an almost irreparable way.
There are two reasons that can cause Brand Fatigue in people – Monotony and Repetition.
Brand Fatigue through Monotony
About a year ago there was a huge decline in the sale of hand bags. These accessories which were once hot items seemed to be suddenly out of demand. There was no change in quality or price. It was the sheer monotony with respect to colors, silhouettes and designs that tired the consumers.
Today's customers want to first shop their closet to find out what they have before going out there and buying things. They want styles that are unique – different from what they already have. Overexposure and oversaturation on internet and social media add up to their boredom, making them lose interest even faster. Brands will have to focus on their designs and maintain exclusivity with lesser flashy advertisements. They also have to concentrate on product innovations based on feedback from customers.
Brand Fatigue through Repetition
57% consumers avoid brands that bombard them with messages
If you don't want to be avoided, you will have to put a stop to that constant content bombardment. If you don't, very soon your consumers will become numb and start ignoring your attempts to grab their attention.
It is like listening to the same song on the radio practically every day, again and again. Eventually it can become annoying.
So, before it is too late, find out what you have been repeating through your content and social strategy.
Here are a few kinds of repetition that can start wearing on your consumers over time:
The Format of your Content
Too much text can eventually tire out. Similarly, if you have been posting only videos, a change will add in some interest. Make sure you keep the interest of your audience roused by introducing a variety of content mediums and types.
The Topics you choose
The product that you are selling could be weight loss supplements. Nevertheless, you cannot go on publishing content on how to lose weight. Try including varied topics that are related, yet specific. Keep it fresh and original.
Social posting schedule
Posts on social media according to a pre-arranged schedule can become predictable for your readers. They may get tired too soon. Instead, try varying your schedule every now and then. Add in a few random posts to kill the boredom.
Offers and Deals
Special promotions can be a great hit on the social media. They can help you grab your audience's attention and increase share-ability. However, it will work well only if you are going to come up with different kinds of promotions.
Conversations and Responses
Your engagement with your audience on social media needs to be genuine. If you use the same kind of responses, every time someone shares an anecdote or gives you a compliment, your brand will be seen as something that is predictable and robotic.
Diversification is the key. It is important to experiment now and then. Try out one strategy. If it doesn't work, replace it with a better one.
It is not anymore about pushing your products through too much of sales talk. If you want your consumers to be on your side, you will have to focus on personalizing your strategies and developing sustainable relationships.
Cut down your marketing clutter and stop the brand overhauls
Kill the monotony but remember to stay relevant
Change when you have to change but don't alienate your loyal customers
Reach out to them only when they want to be reached and always choose the medium that they are comfortable with.
Stop annoying your consumers; instead try adding some value
Jazz it up a bit; Make things exciting
Do your research, engage with your customers, find out what they want and adjust your strategies accordingly
The aim is to maintain your brand freshness, year after year. Unfortunately many brands think they can win over their consumers by repeating the same things again and again. Exposure might be good; but conversion is always better.
If there is anything that can help you defeat brand fatigue, it is great marketing. Marketing is one of our strong fortes at Litmus. If you think your consumers have started avoiding you all you need to do, is get in touch with us. We will analyze your marketing techniques and inject life back into them.