We love projects.
Do you have anything interesting for us?
Heavy workout for a fitter Surat.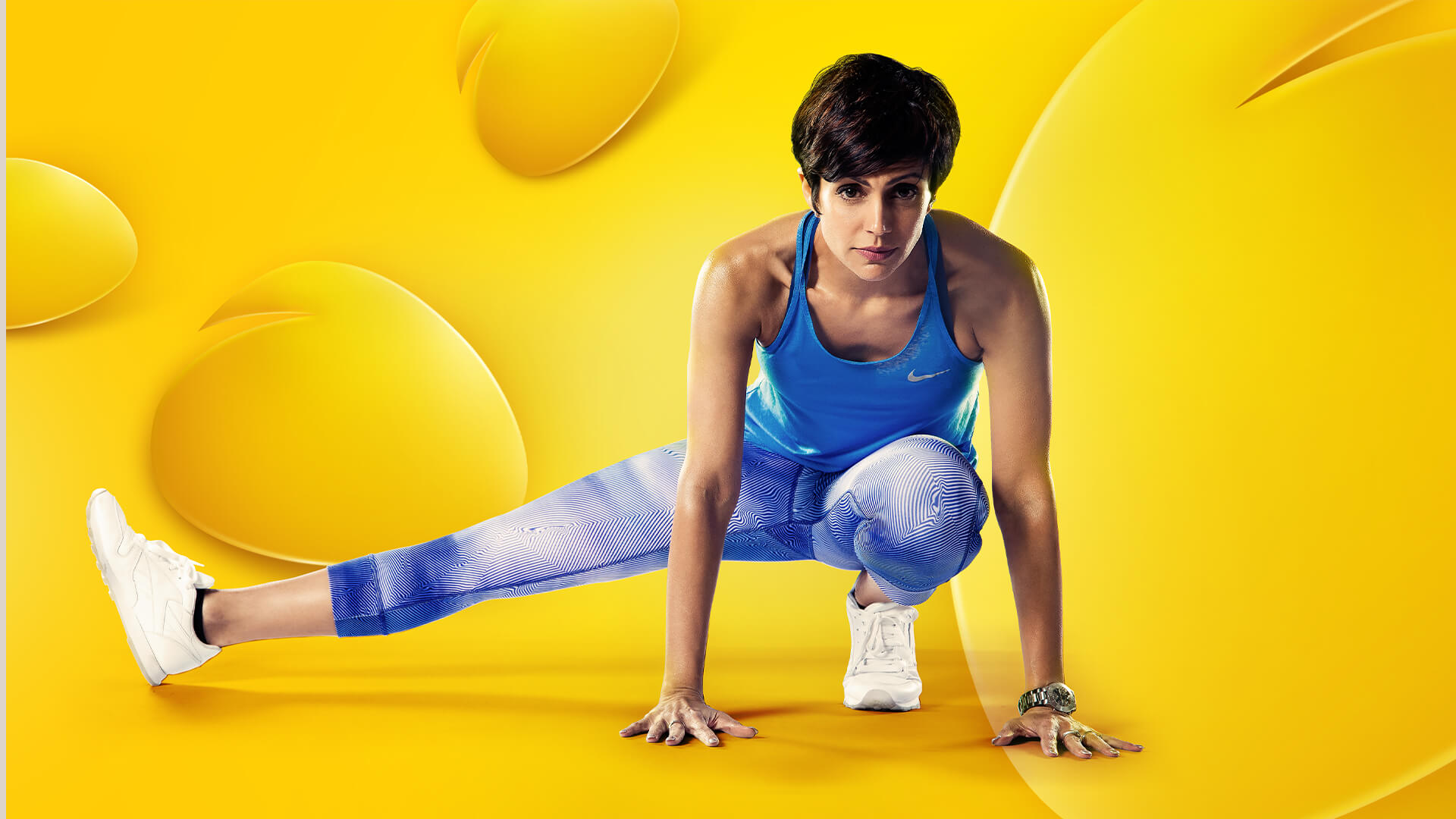 Services
Photography
Web Design & Development
OOH
Logo Design
Brand Identity
Media Strategy
Social Media Marketing
Search Engine Marketing
Brand Positioning
Brand Strategy
Visit Website
CB Patel is one of the biggest health club and gymnasium in Surat, spread across 2,00,000 sq.ft. The branding had to be at par with this status quo of the brand and the brand owners as well. The brand owners had a big and well-known presence in other prominent fields in Surat.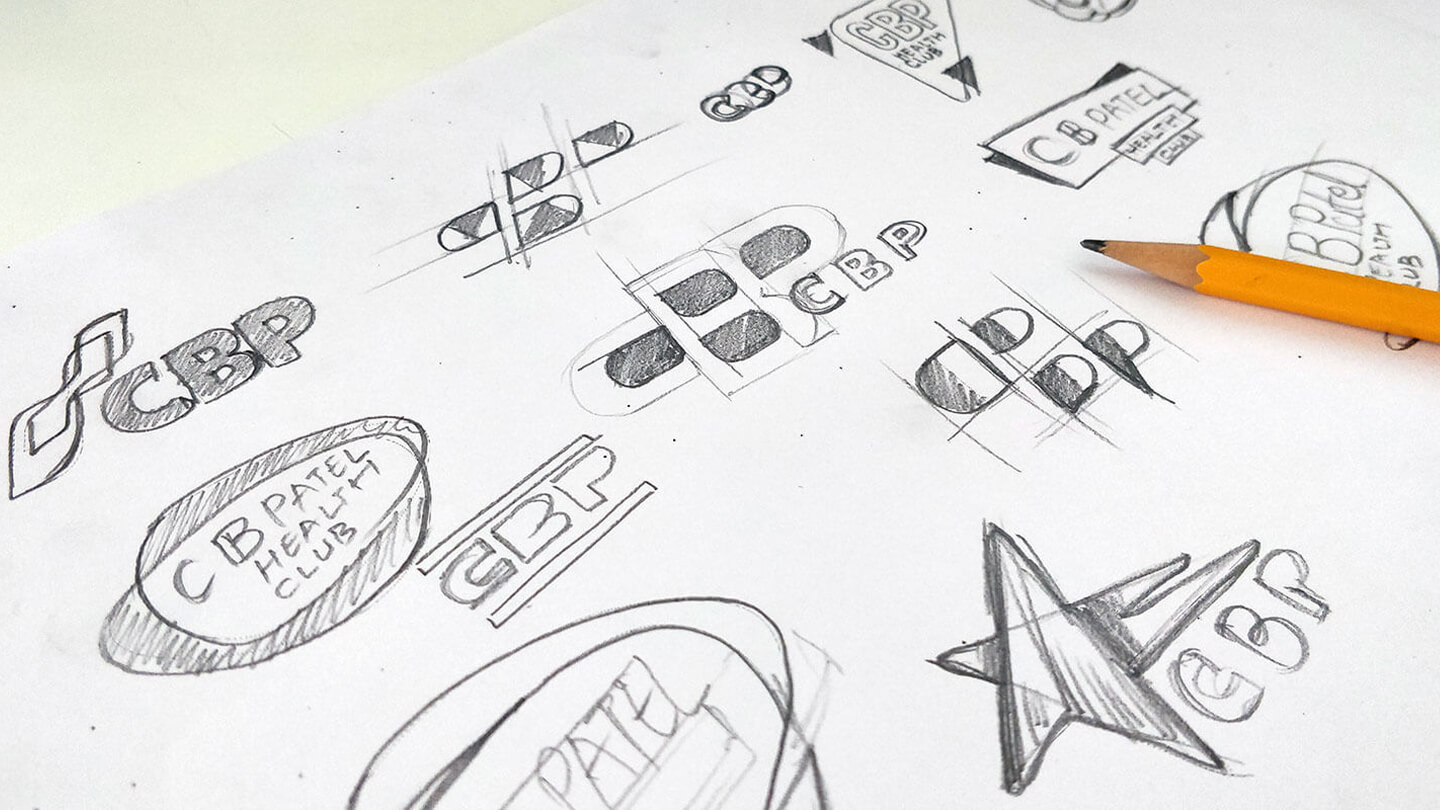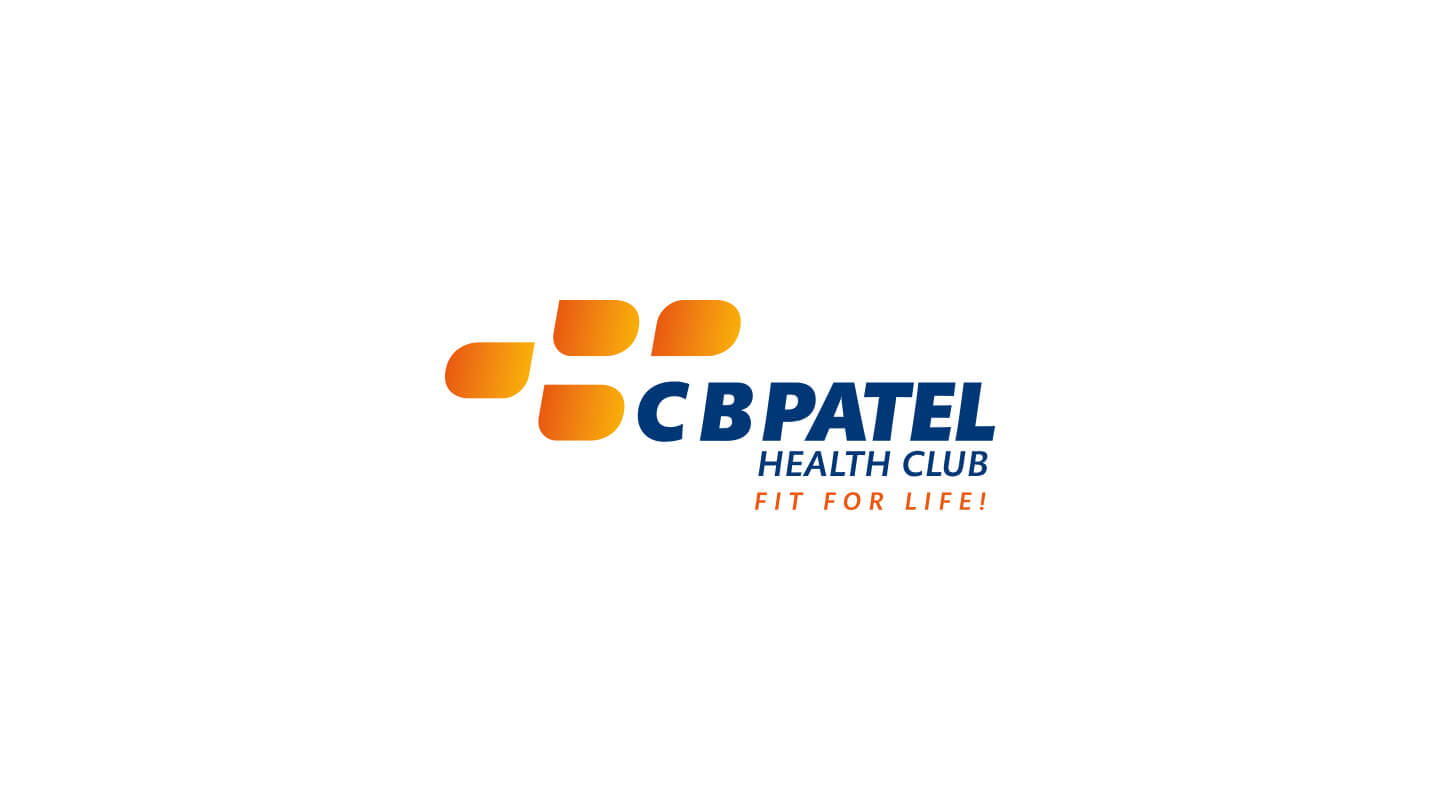 After an in depth research on the competitors, we understood that there is a huge gap in the ratio between men and women going to fitness centers. In a city like Surat which is not yet as cosmopolitan or say modern, like a lot of other cities in India, the men might easily come to the gym but it wasn't the same case with women. It is also a known fact that the people who belong to a particular city are always proud of it and that is why, we decided to keep 'Surat' at the centre of the communication.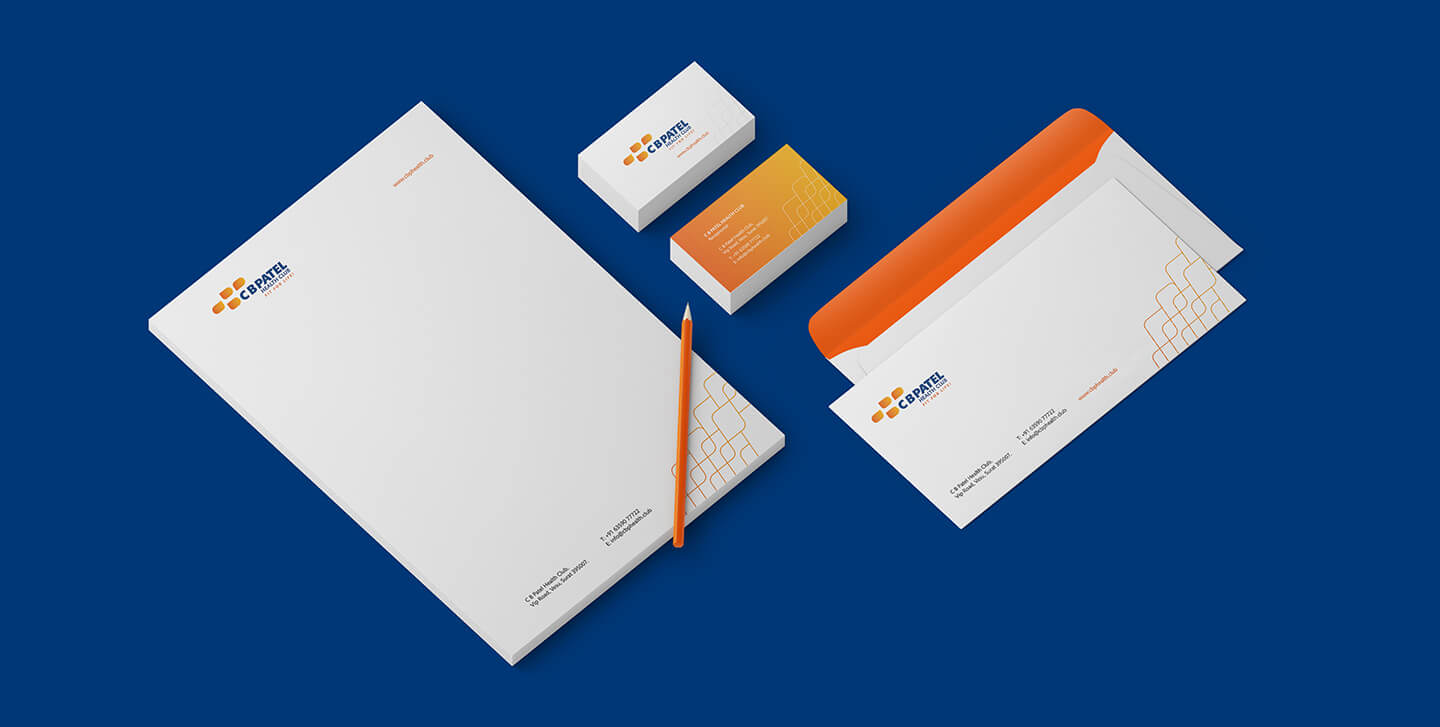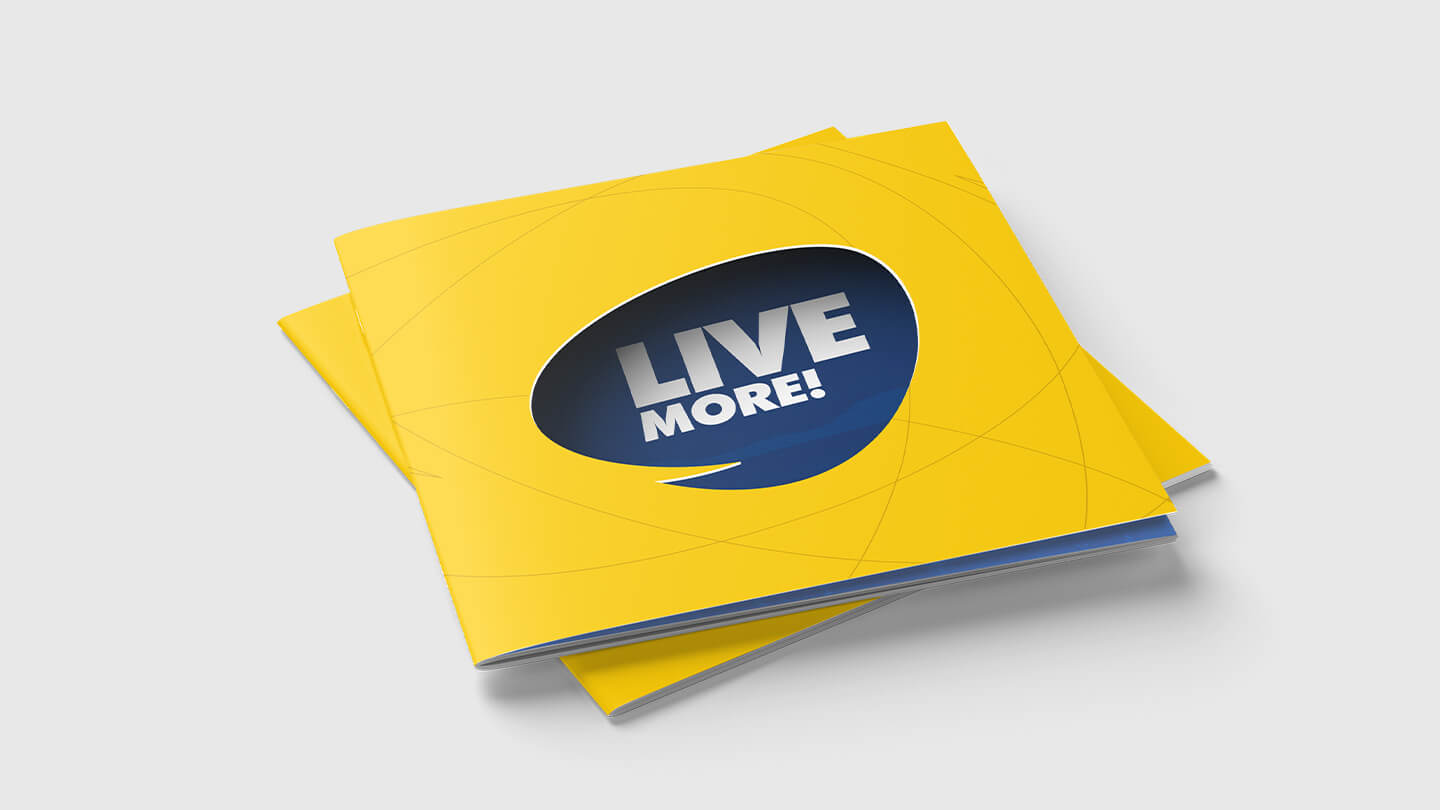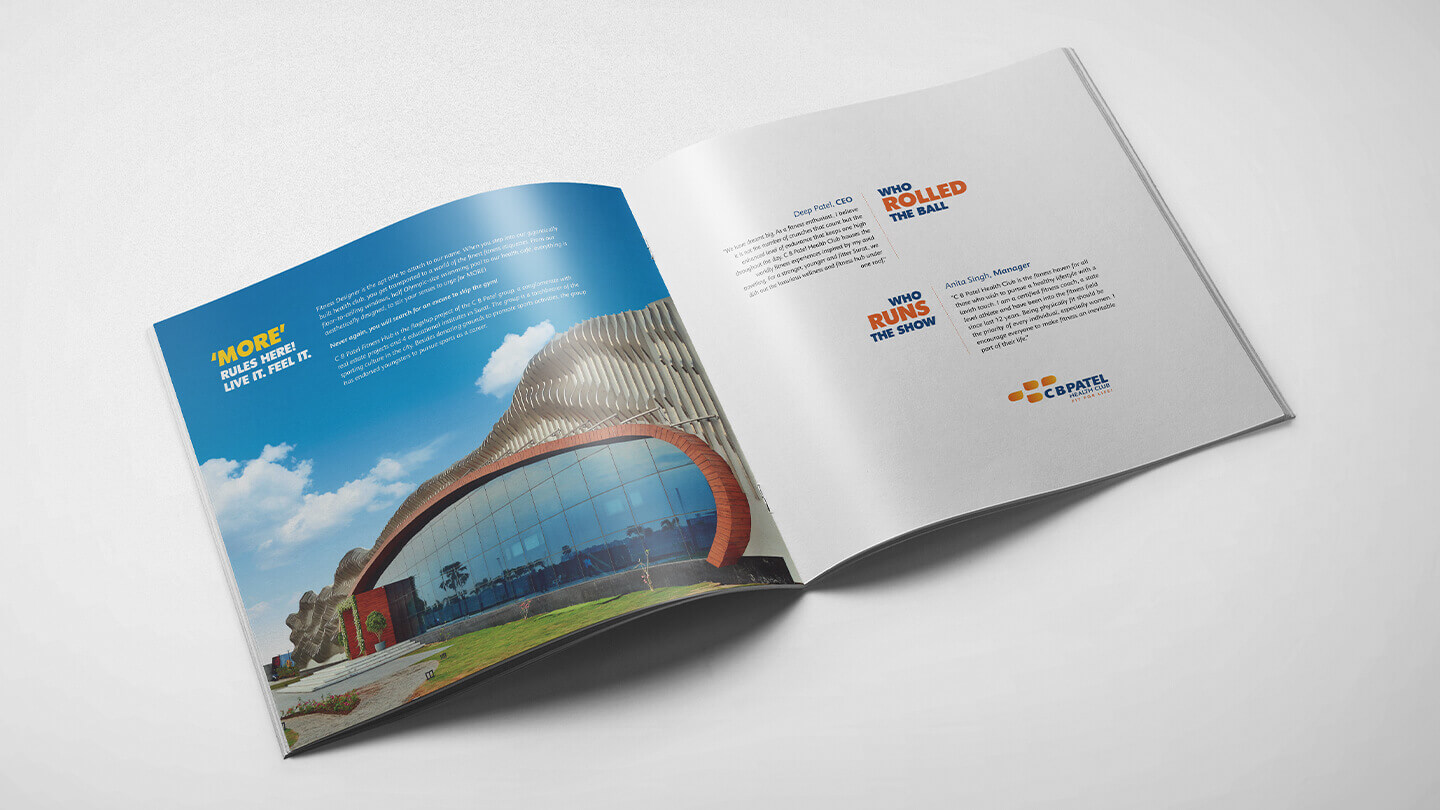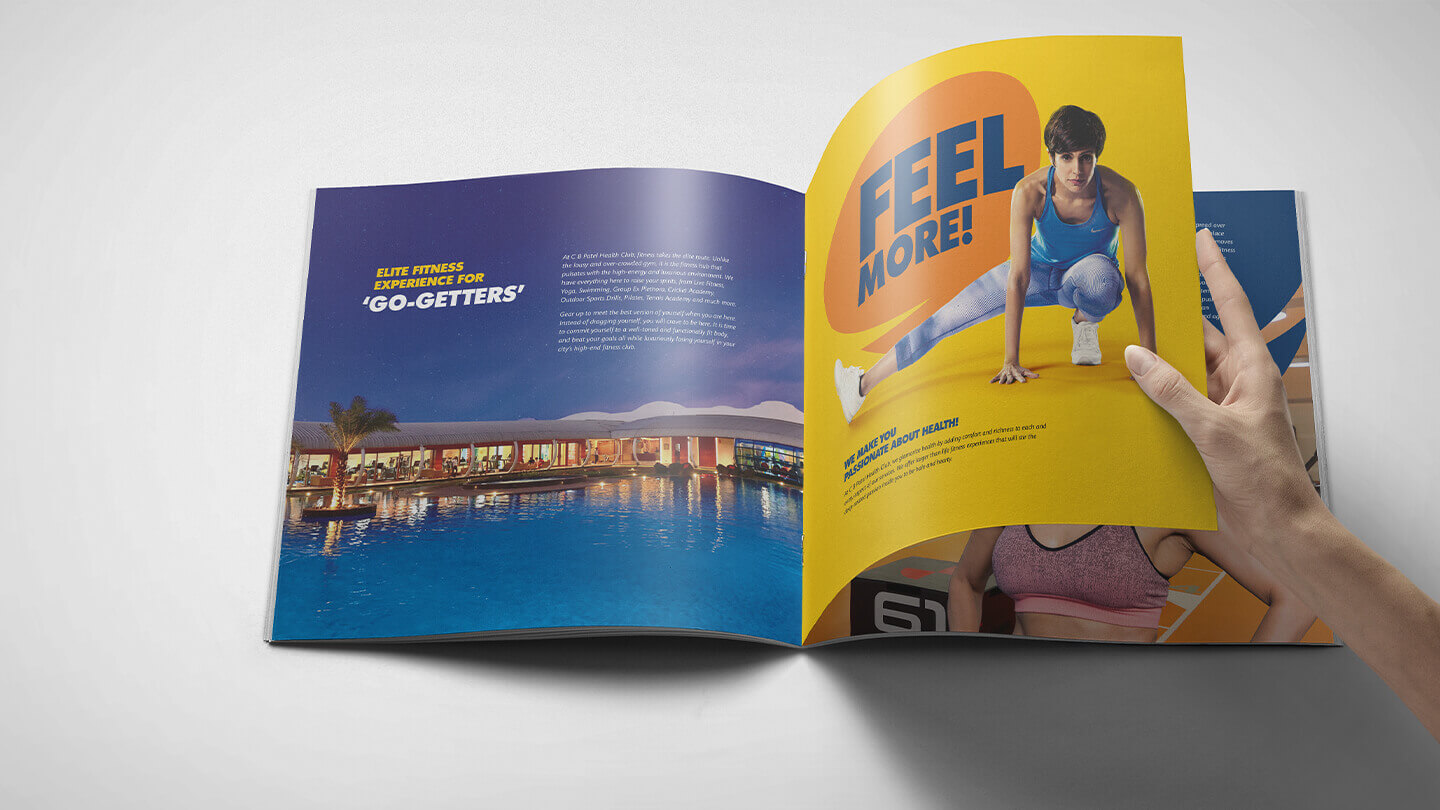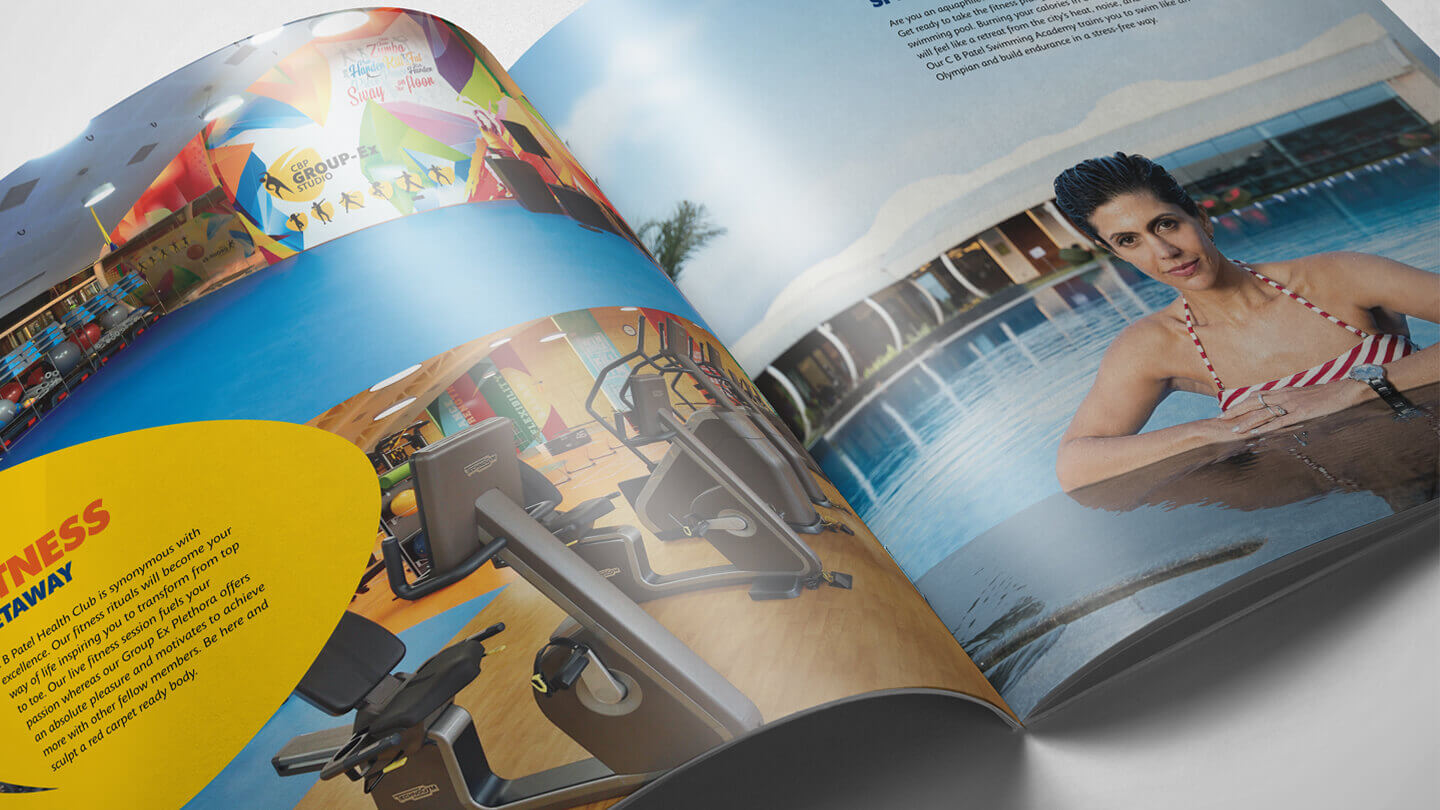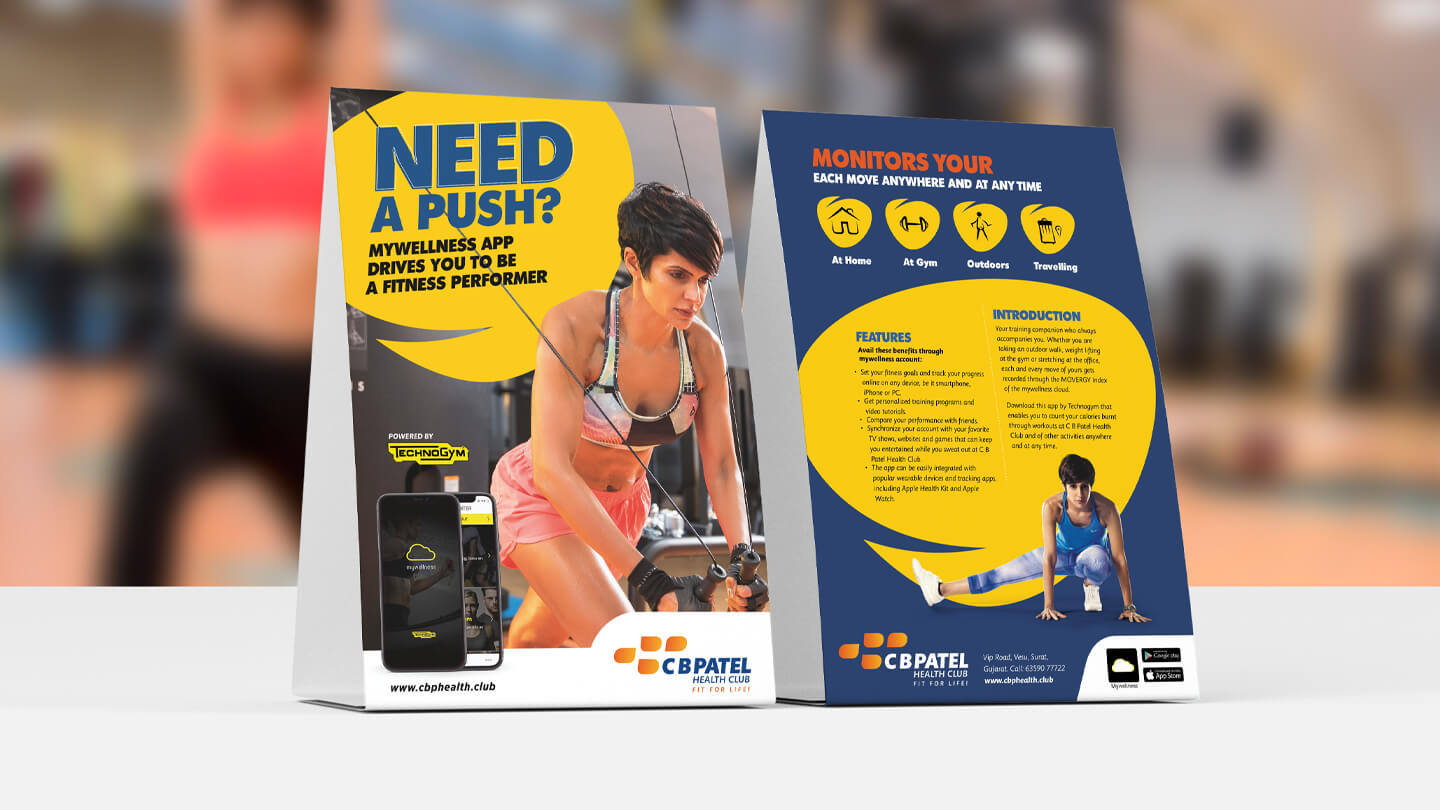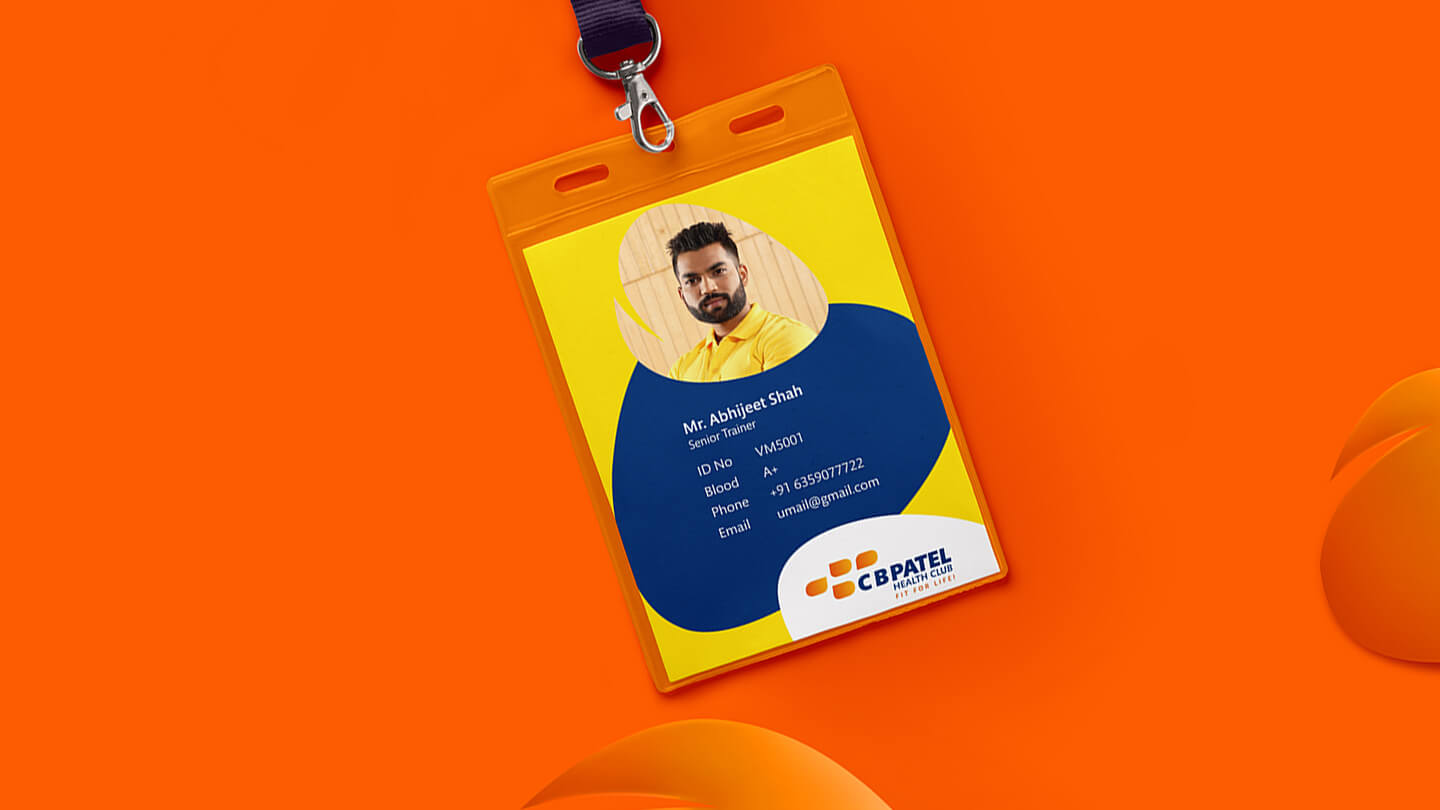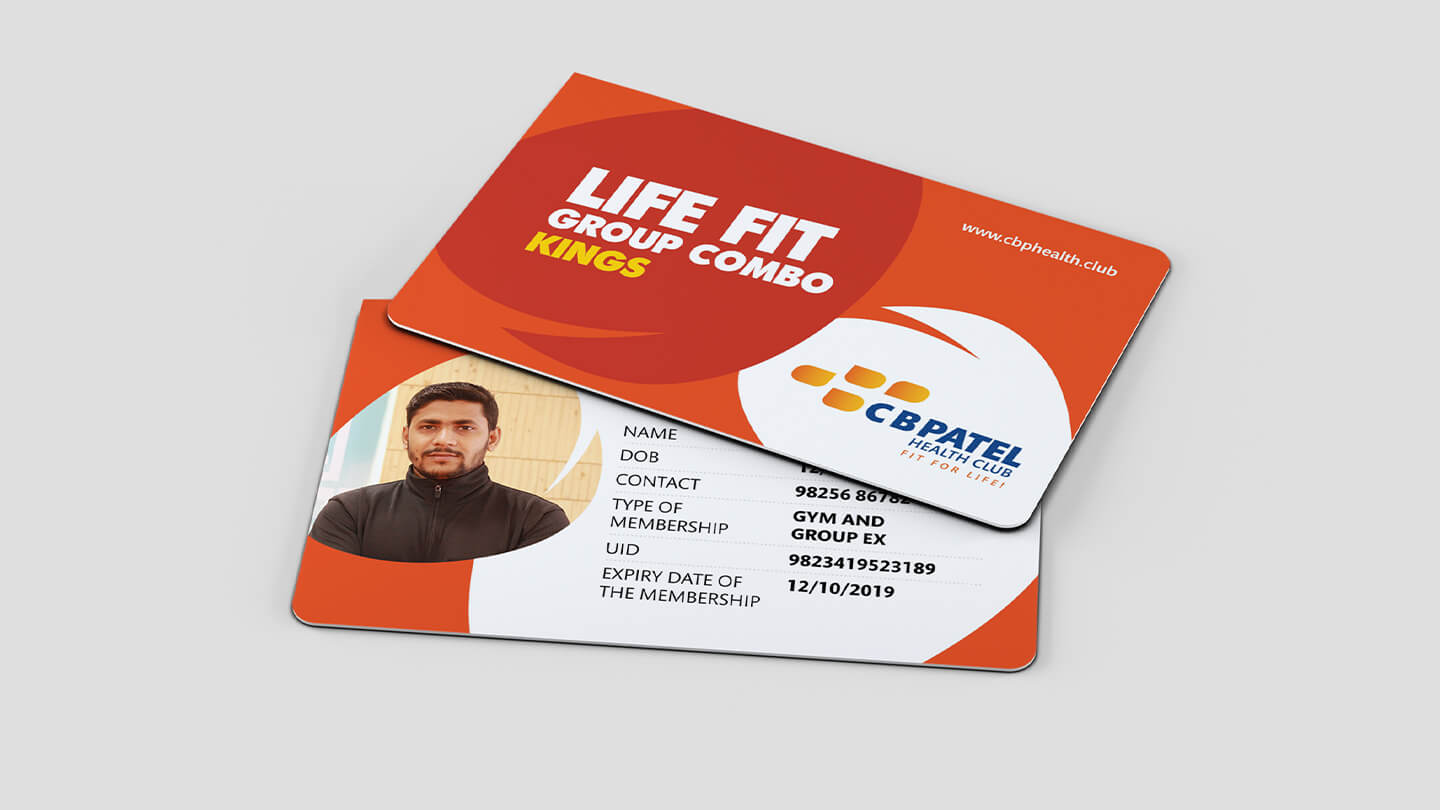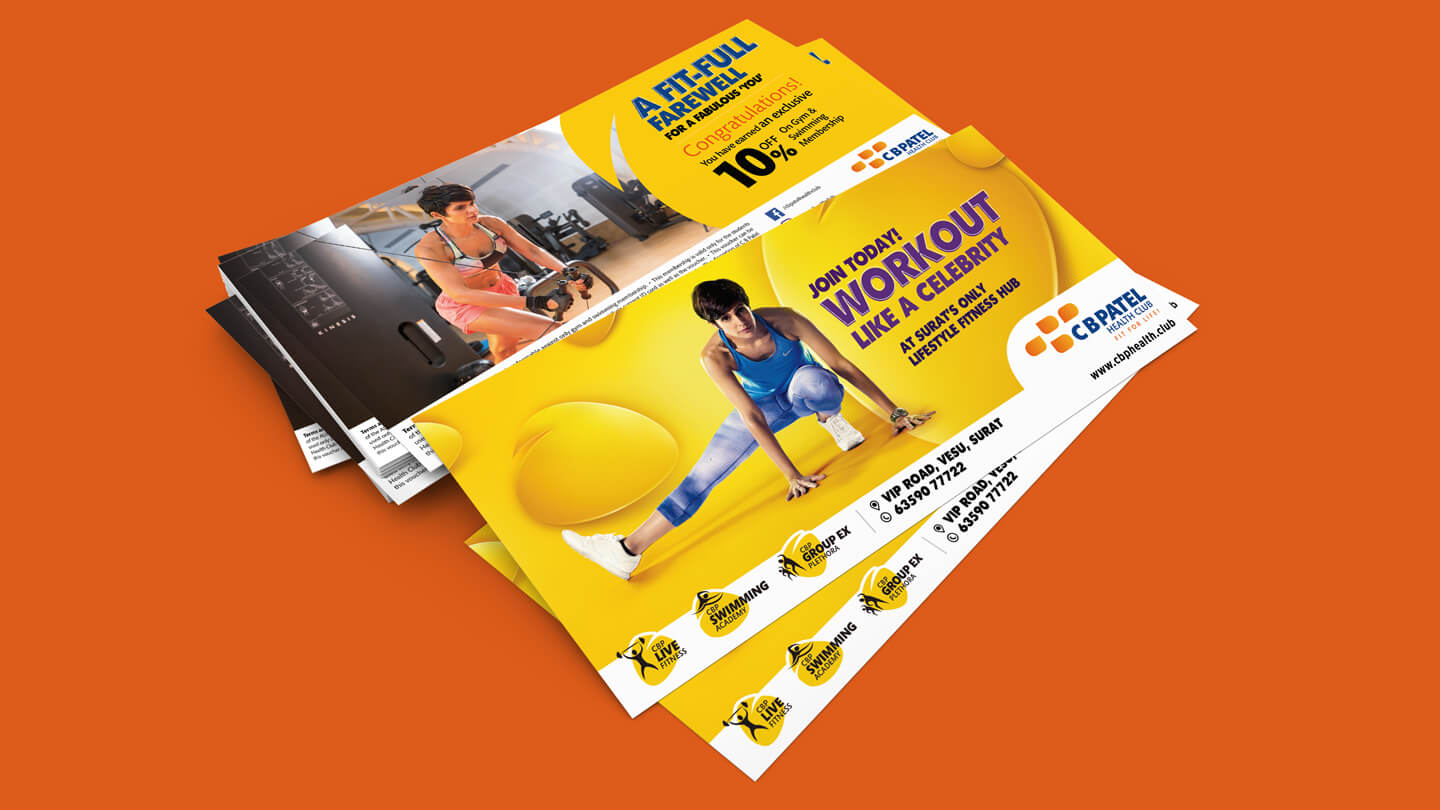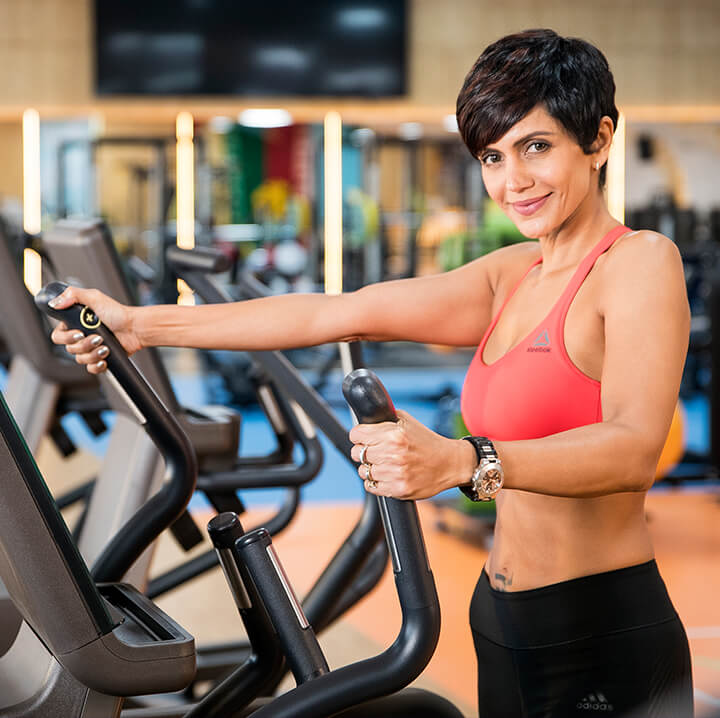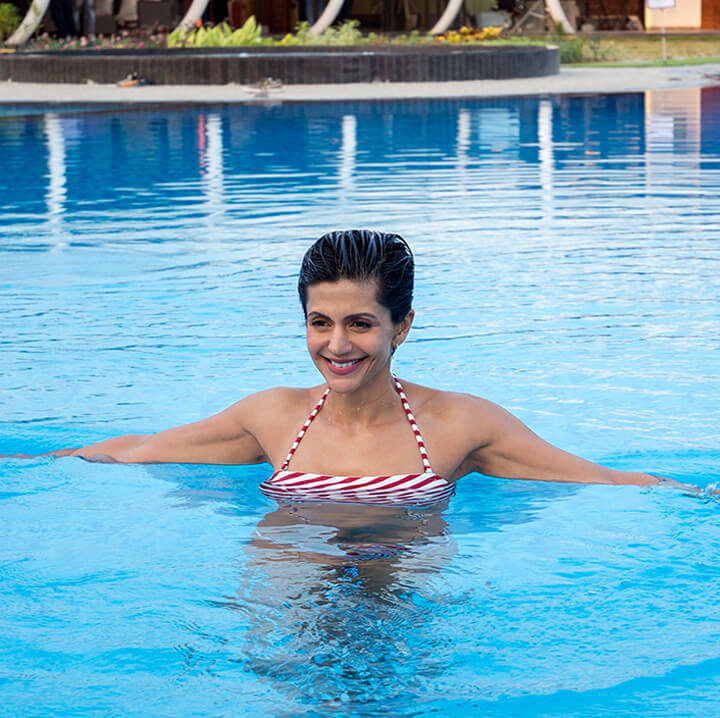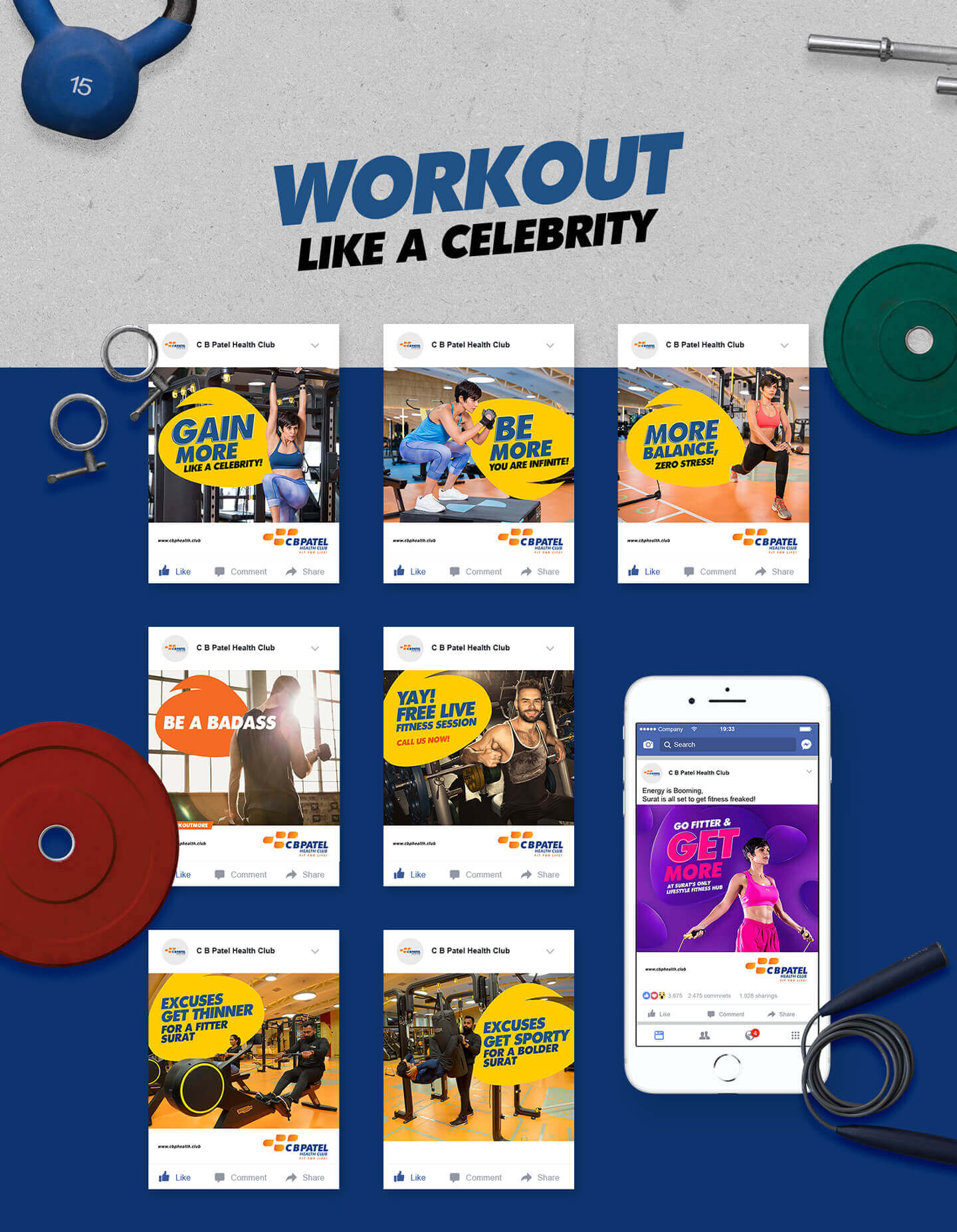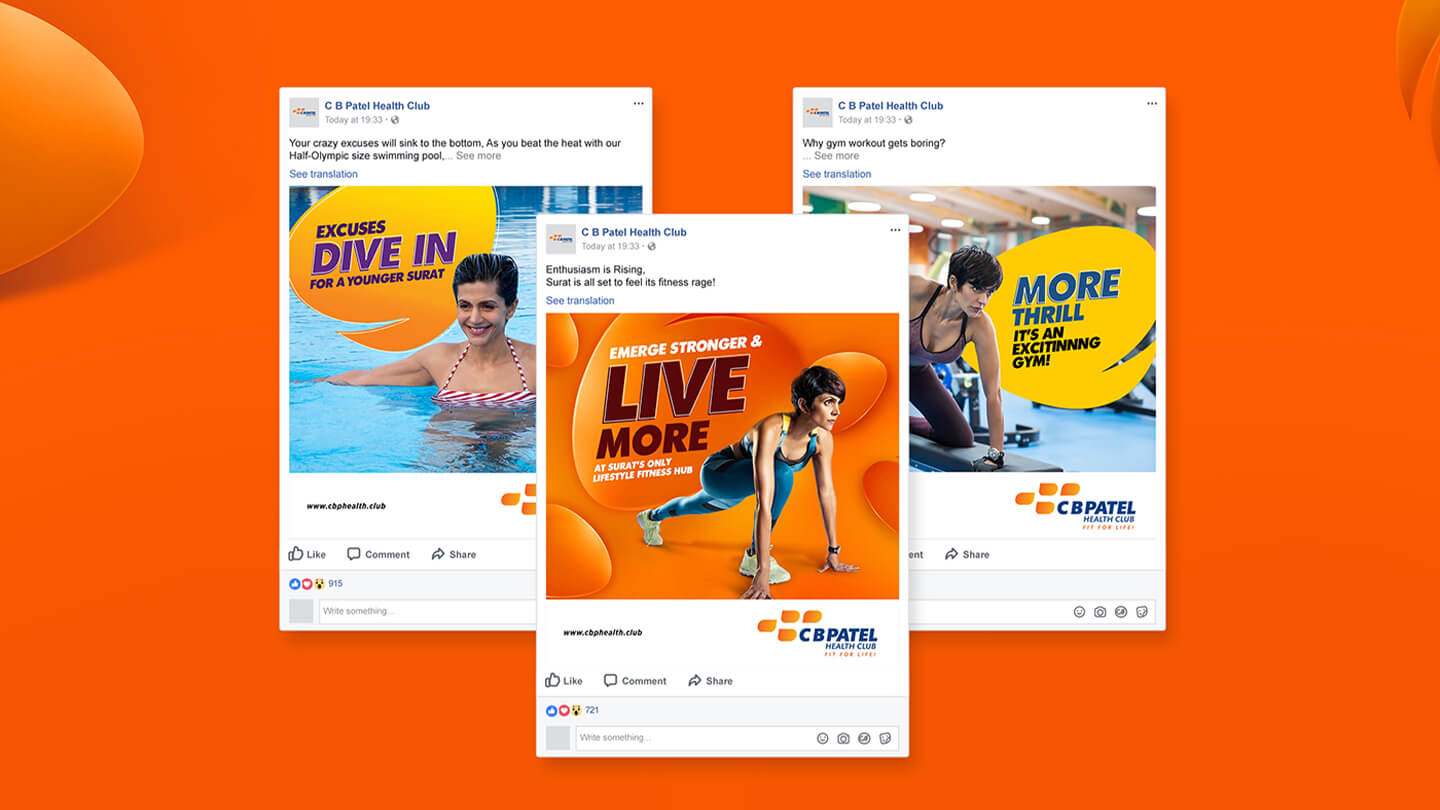 Celebrity endorsment to amplify the brand.
We suggested choosing Mandira Bedi, the popular fitness icon, as the face of the brand. The grandness of the brand was well communicated to the health conscious target audience through OOH, digital branding and advertising campaigns for CB Patel.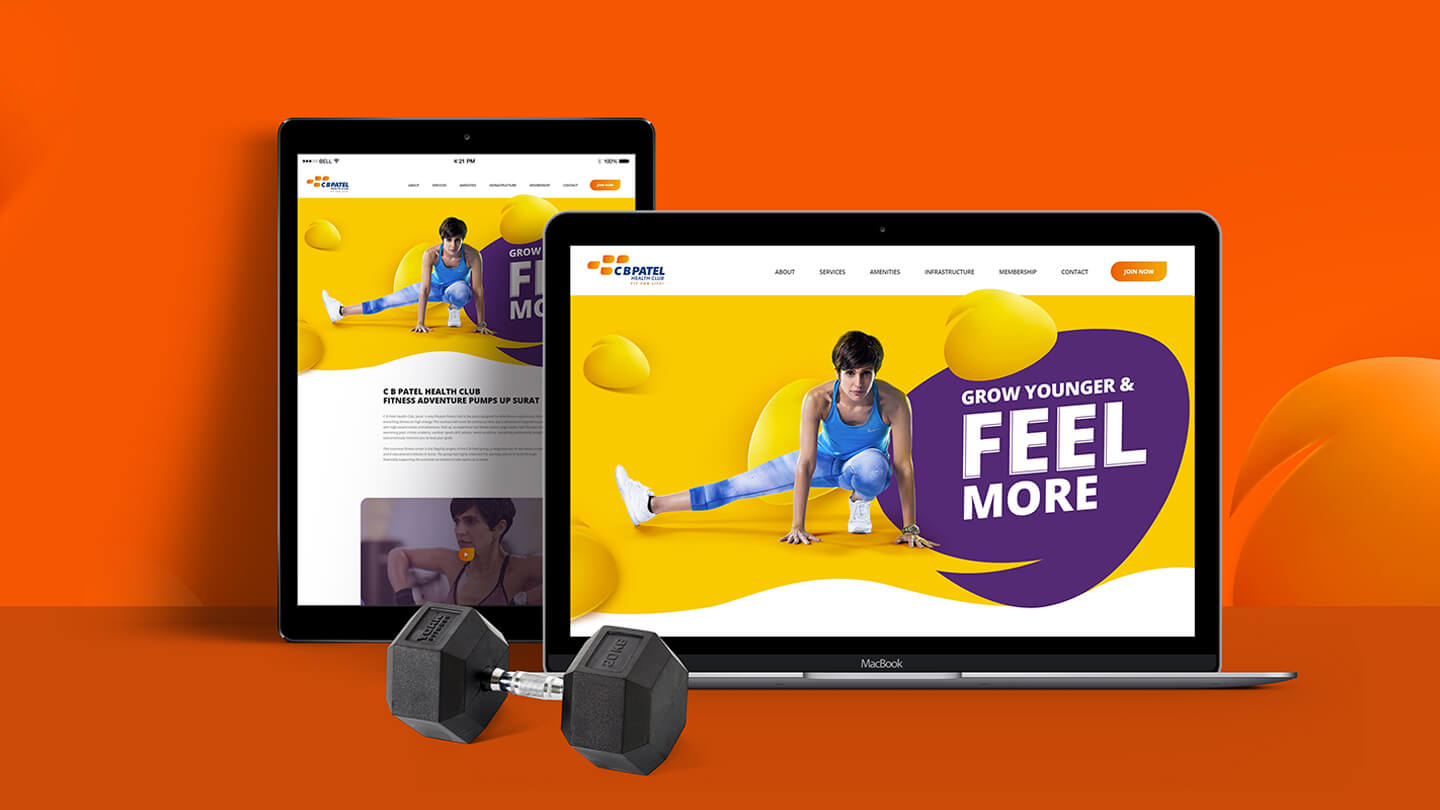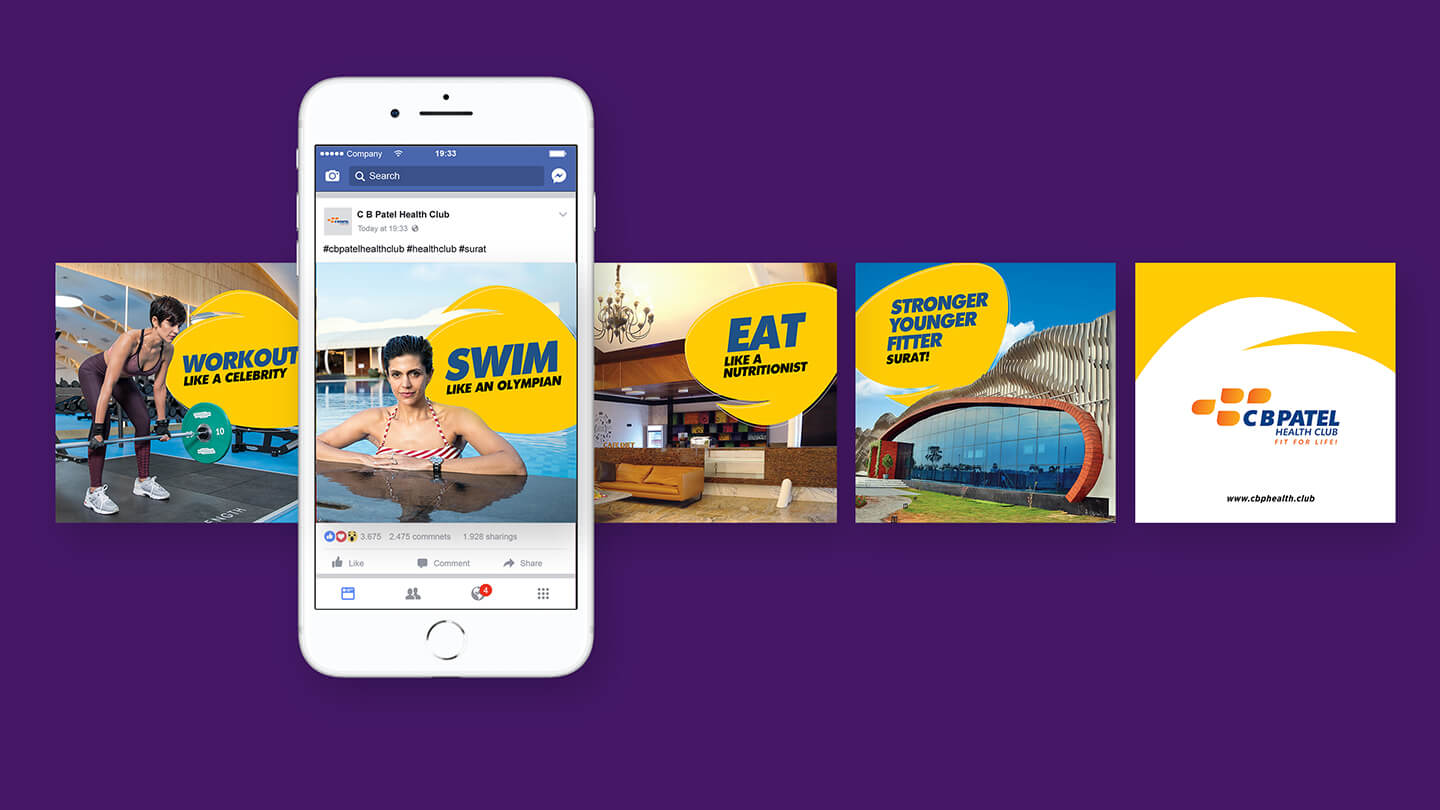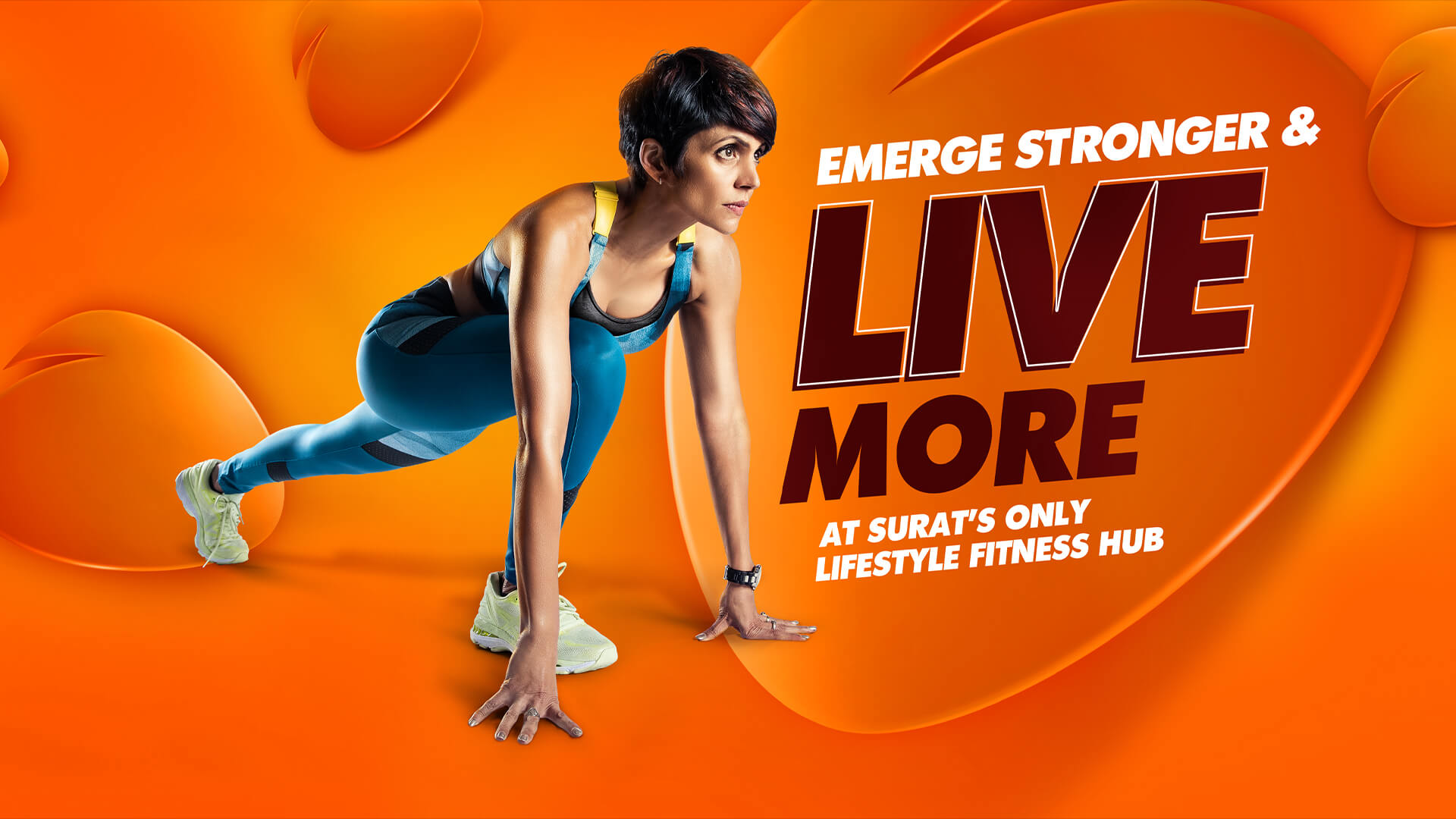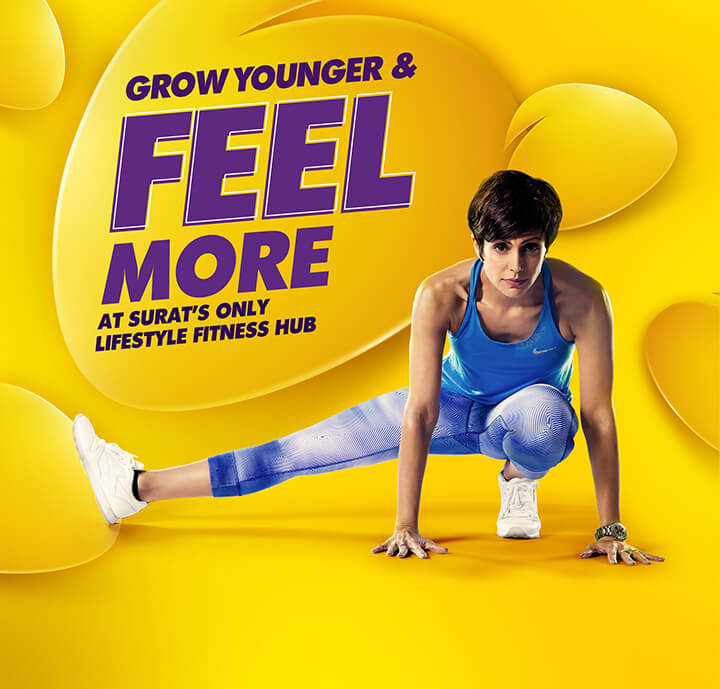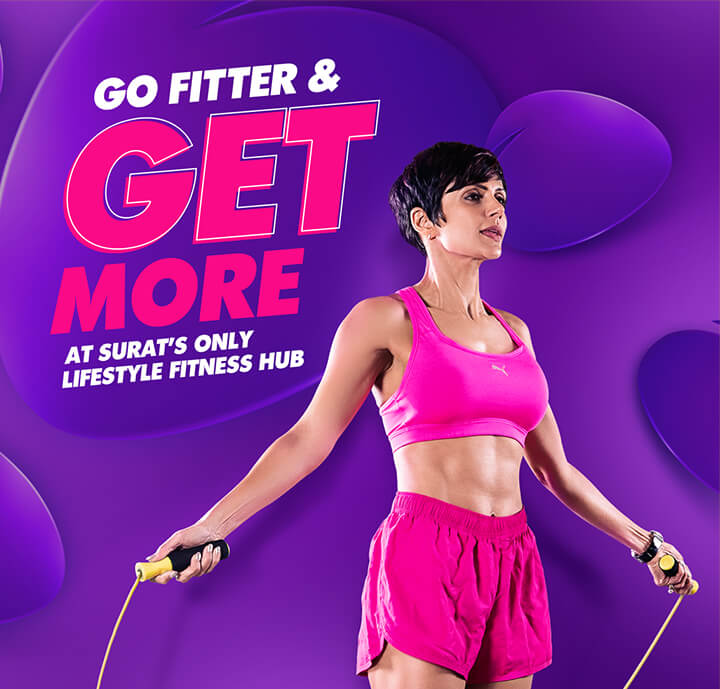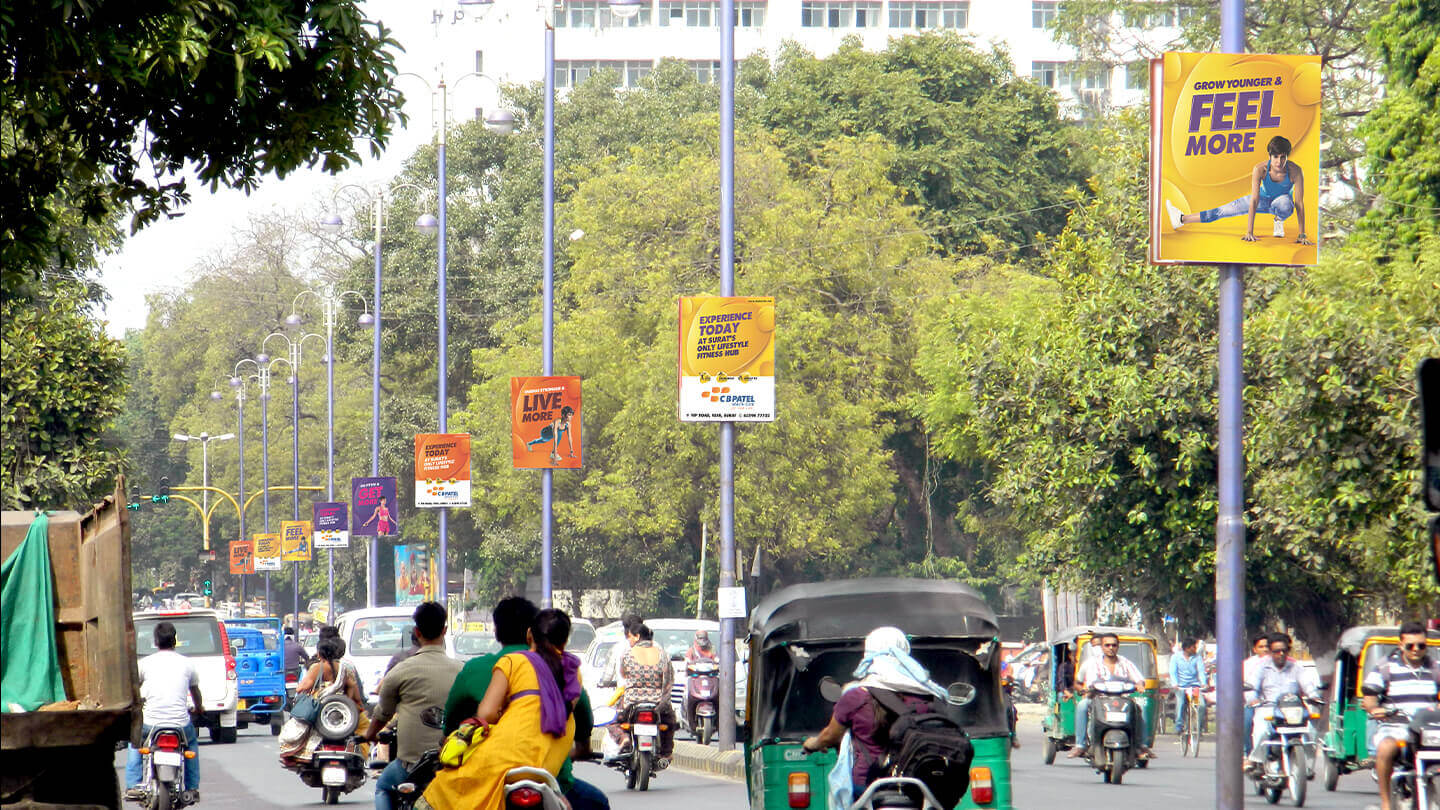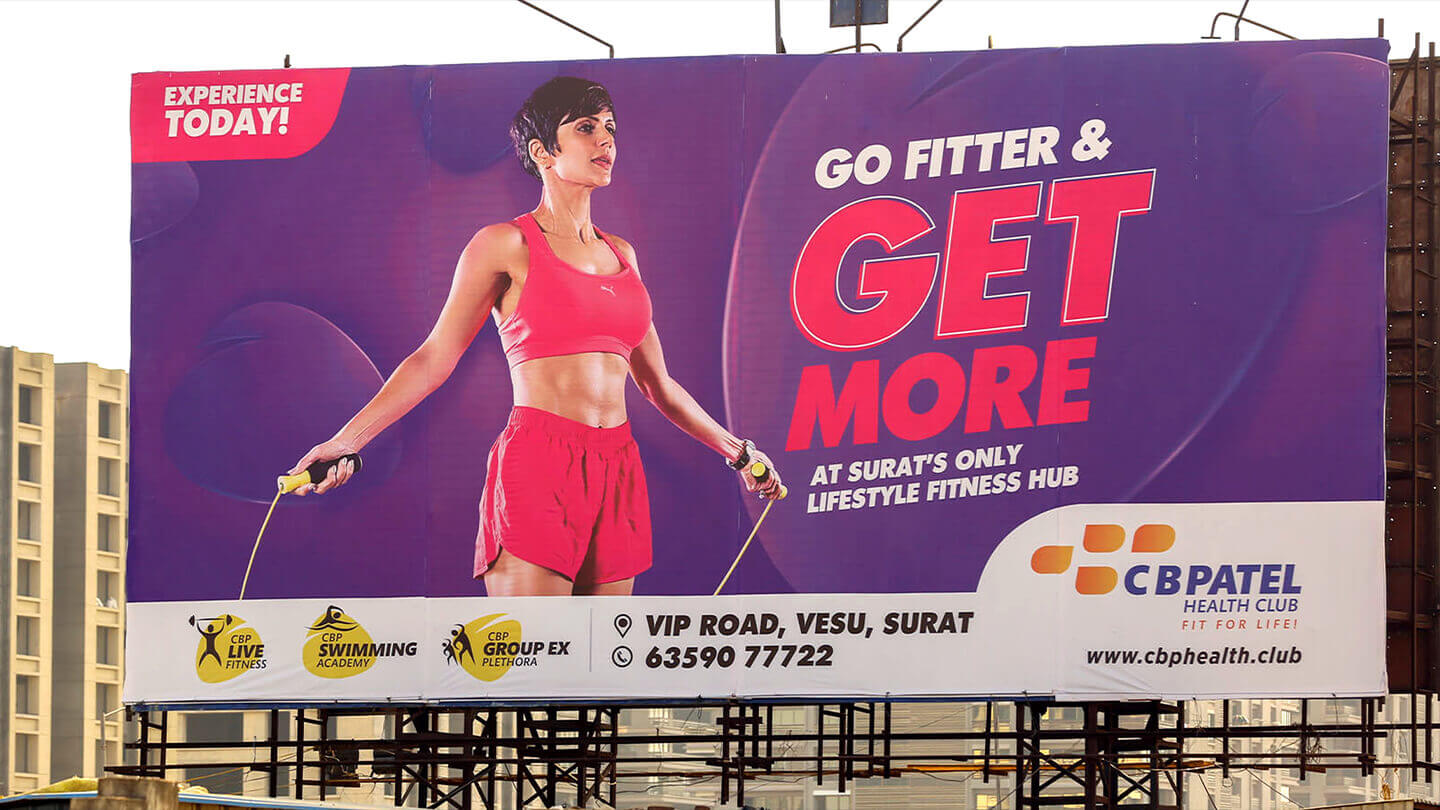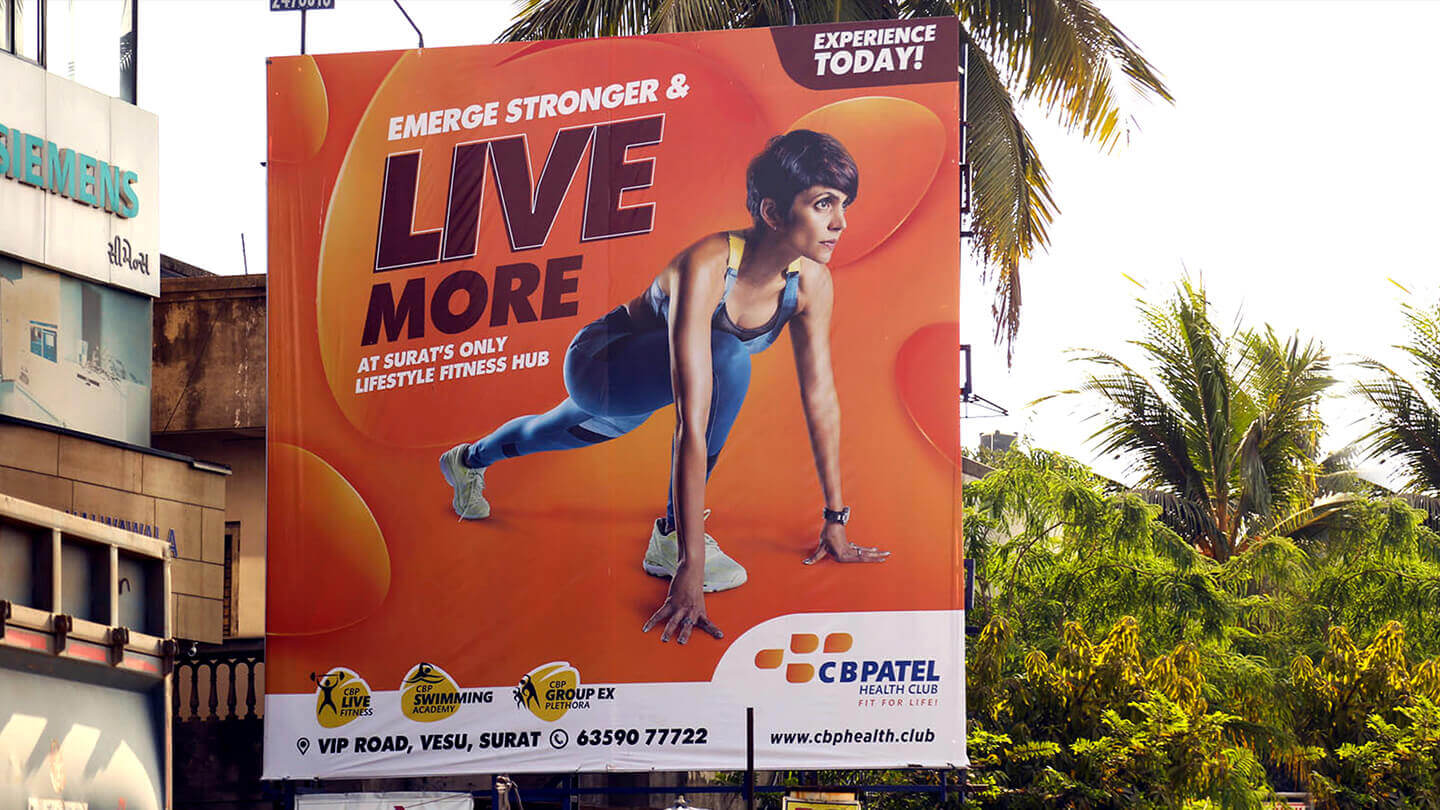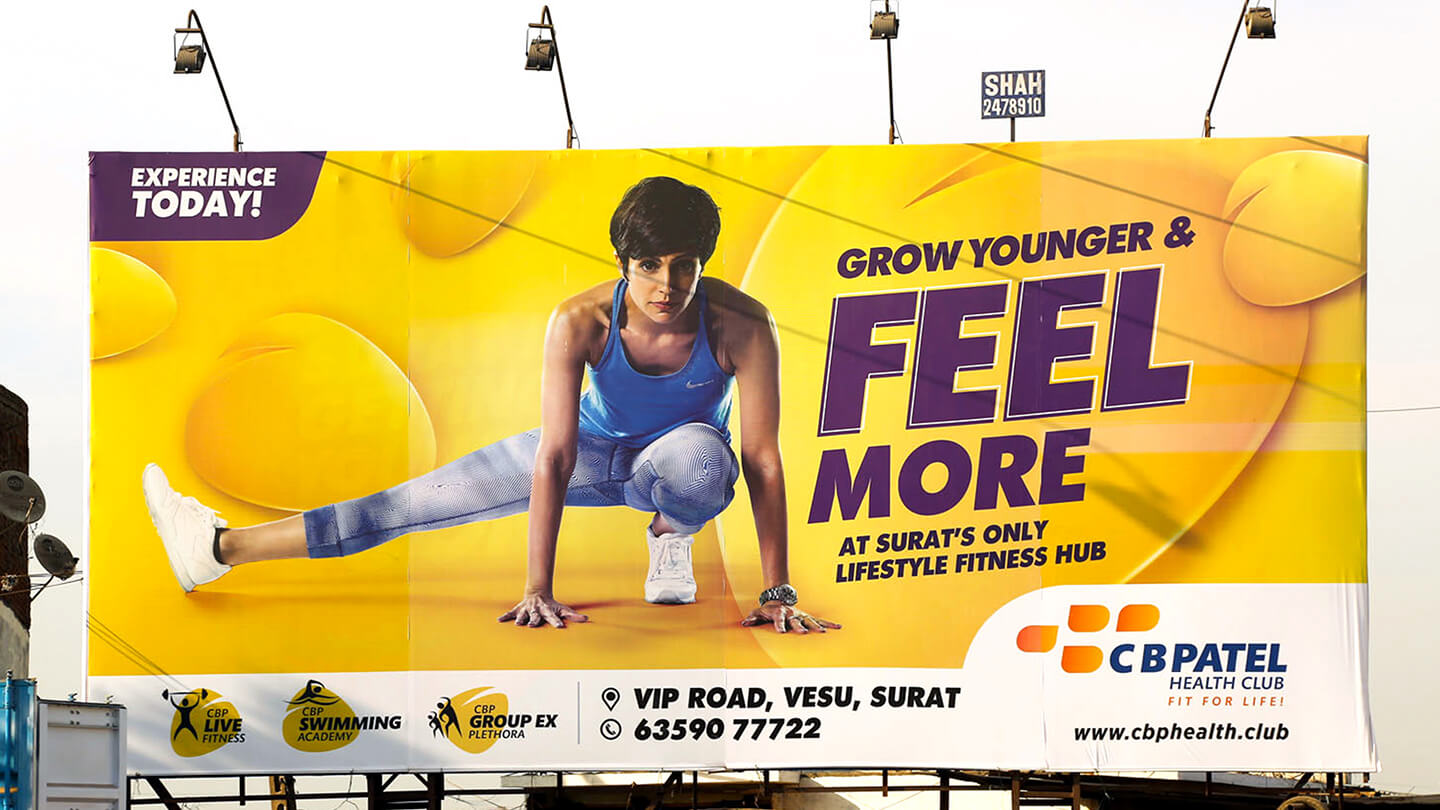 Impact
New memberships
after the launch
Social media
engagements
in the first month
Organic web traffic
increased in
the second month
The word was out. Surat was ready for their brand new, larger than life health & fitness destination.
The results were indeed overwhelming. Within just 30 days of the campaign, CB Patel Health Club acquired over 200 memberships, out of which 75 to 80% memberships fell in the premium category. The digital campaign proved its mettle with over 500 leads generated through it.
The Social media launch video resulted in high engagement with a total reach of 1,97,528 and 1,40,000 views respectively.
Social media campaign-#Workoutmore was highly appreciated on Facebook with total post engagement of 48,053 and impression of 2,04,167.
The well-crafted SEO strategy helped in enhancing the website's traffic by 26% in the second month.