How can you boost your business via creative graphic design?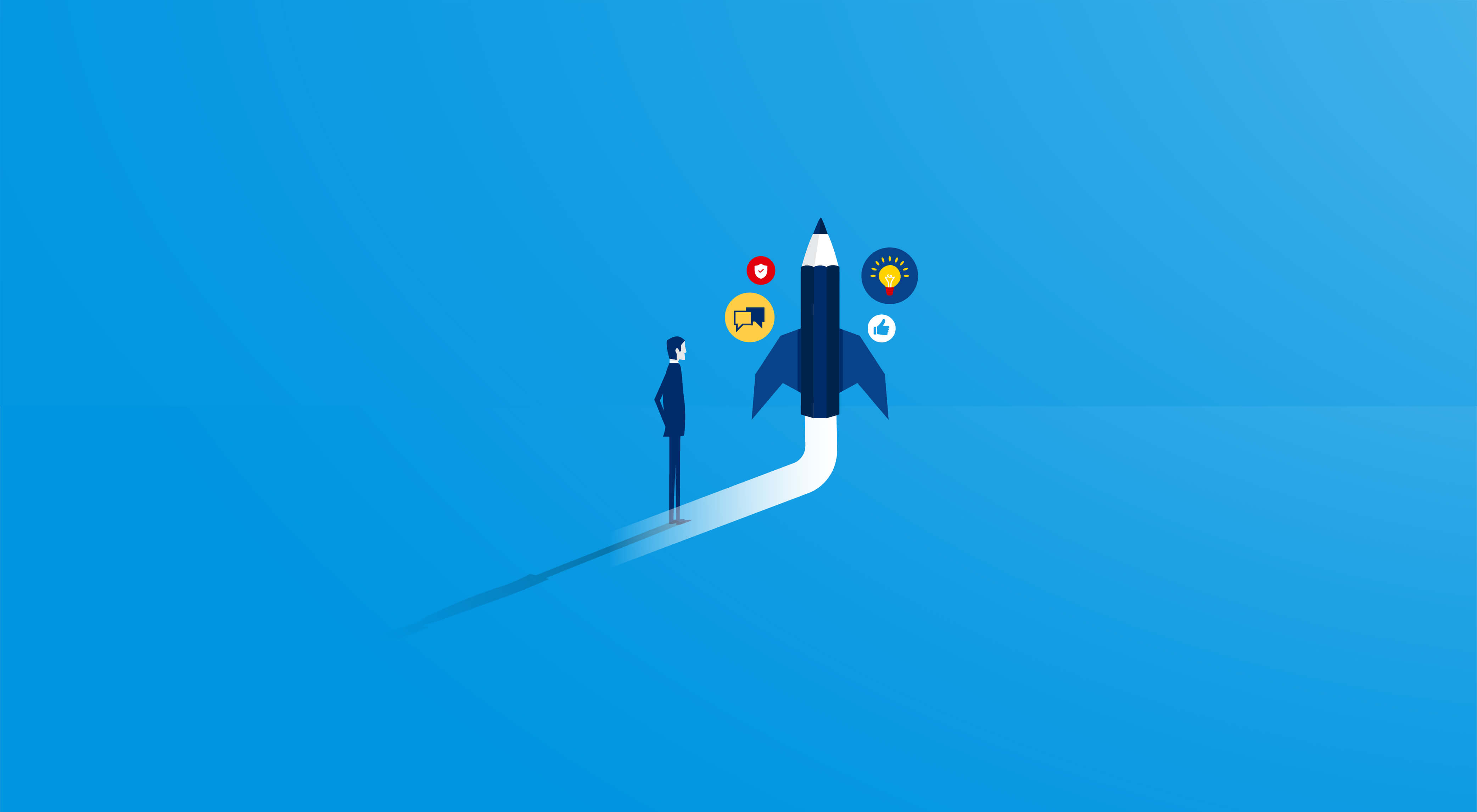 Everyone knows that a picture speaks louder than words, but is a great image or logo all there is to good graphic design or should designers be more creative? When marketers hire a creative logo design company in India or for that matter any corner of the globe, why do they spend heavily on creativity design and UX? How does creative design boost business? Here's how –
First Impression
Traditional wisdom says you only get one chance to create an impact. If that's true, then so is the fact that the first impact can make or mar your business. Consumers who meet and interact with your brand – especially in cyberspace – judge you within seconds of viewing your content. Millennials have little time to read – they'll look at your design and images first – and pause to read-only if what they see is appealing. Research shows that almost 90% of consumers make spot decisions based on aesthetics and will not return if they do not like what they see. The decision to stay or move on is made during the first few seconds of viewing your online presence. It is therefore important to create a strong first impact – and creative graphics can help.
Better Story Telling
Stories have long been a part of humanity and what better way to tell your brand story through creative design? If your brand does not have an appealing and heart-touching story, it is likely to fall flat. Take any big or small brand that you'll see the story they have to tell through their marketing narrative. Byju's talks of ease of online learning while Colgate tells stories about generations and decades of trust. With the creative use of design and text, you can get your story to your users in an easy yet impactful way. No matter where your consumer encounters your brand, designs created by a graphic designer, can help you convey your brand's emotion using a color scheme, font style, and spacing techniques along with creative ideas. The importance of brand story in marketing cannot be understated and this is possible through creative design. Don't believe us? Ask the Amul girl.
Differentiation
Big and trustworthy brands understand the importance of differentiation – that's how they got there. In the contemporary scenario – particularly after the Covid lockdown situation – the competition has shifted online and competition from smaller firms is overwhelming. Standing out in this scenario is difficult and that's where creative graphic design can help. It can give your brand a unique face and identity. Parle-G one of the oldest biscuit making companies distinguishes itself by its Parle Baby logo. There are many other examples to see from the Nike swoosh to the colorful logo of Burger King or intricately designed Starbucks mermaid. Without creative design you are just one in a crowd – so brainstorm with your logo design firm and get a unique logo that will help your brand differentiate.
Consistency and Credibility
Differentiation is important but so is consistency. The Parle and Amul babies have been around for nearly a century. That's consistency. But consistency should also percolate through all your marketing collaterals be they the logo, website, brochure, hoardings, or print media – or even television. Using the same color scheme and font throughout all your marketing collaterals will help your consumers recognize your brand and business. In the consumers' mind, consistency equals reliability. Consistency will therefore earn your brand credibility which can directly drive sales. So when you scout for a graphic design company, make sure they offer the full-service platter – logo design, website design, hoardings, landing pages, and brochure design services.
As we already said, nearly 90% of consumers will not return if they have a negative experience. The GenZ lives in cyberspace where UX (User Experience) is prime. Your UX must be agile enough to identify the need and respond to it speedily. A repetitive approach for constant feedback at the forefront with a backend team constantly making adjustments is the general approach adopted. In this rush of communication, design can get side-tracked and even ignored. Hastily added images and graphics look like what they are – whitewash paint. It makes your brand look unprofessional and this can kill sales as nothing else can. So don't forget to tell your brochure design services provider to improve design parallel to UX because strategically added creative graphics can and will give your UX a big boost.
Whether you are trying to get users to engage on social media or stay on your website, or even sell them your products, the better your design the more engaging your brand will appear. So rather than simply hiring a logo design firm to design your company logo, it would be better to go with a graphics design company that offers a variety of services, who will know that consumers are bombarded with marketing content throughout the day through television, the internet, and other channels. Therefore, the more creative their design team gets, the more people will react and engage.
Brand Strength and Consumer Loyalty
We talked about Colgate and Mc. Donald's but there are many other strong brands that consumers trust. Think of Apple Inc. or Cadbury – people trust these brands – and their colors – for a reason – consumers associate the logo and colors with consistent delivery of quality products The effective use of creative graphics coupled with a consistent long term approach and of course a good product, have helped these brands gain strength and win the trust and loyalty of their consumers.
Creative design is an important element of your branding strategy and one you should not ignore. The importance of graphics is further highlighted by the stiff completion in cyberspace and even more so in the post-Covid era. Contact Litmus Branding your graphics and logo design company in India now for a free consultation and get started on your graphic design.