What should your digital marketing survival plan be post-COVID19?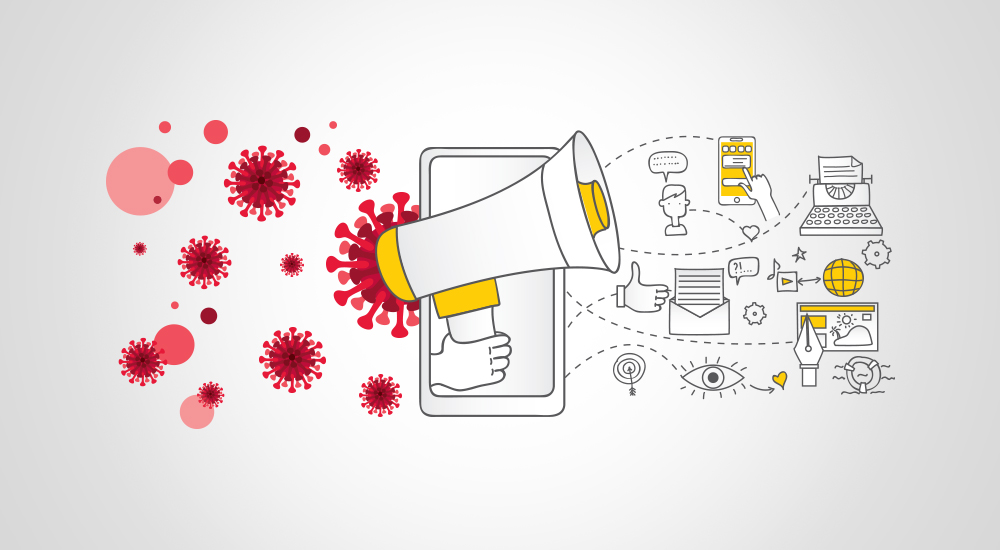 This is an unprecedented, unfortunate time in human history.
Most investors of this generation would have only witnessed the boom in the start-up ecosystem, when investment capital was plentiful. But going forward, we can expect serious cuts in all marketing spend, with the sole exception of digital marketing spends.
Digitalisation is here to stay
Let's bear in mind that this isn't a bear-run. This is a conscious, wilful shutdown of our economy because the governments around the world are helpless. They cannot come up with any alternative plan to contain the spread of COVID19, except to make it mandatory for people to stay at home. For the first time in our history – public health considerations have taken precedence over economic conditions.
If people are still connected and doing a modicum of business transactions its solely through digital channels. And since a market marketer will only put money where his customers are, this is the time to shift your media spends to digital marketing companies, who can keep the engagement on with your core customers, so that when there is normalcy, they can come running back to you.
How big brands are negotiating the storm?
Since the start of the pandemic, global brands like Apple, Nike and Starbucks had no choice but to shut down their offline stores across the world and started posting Coronavirus advisories to their websites and social networks, observes Dave Chaffey in his article Does your website and social media pages have a Coronavirus COVID-19 advisory notice and what should it contain?.
The agency has also come out with a recession marketing action plan guide to help marketers plan their next moves for survival. The guide provides quick insights into:
Communication improvement to support lead generation and sale in post-COVID19 era
Moots fundamental changes in branding, proposition targeting and pricing
Discusses how to prioritize and implement some of these ideas
Recommends a data-driven approach to do a quick SWOT analysis of weaknesses and opportunities in this market
Re-prioritize your techniques and resources
COVID19 fiasco was of course unforeseen but Litmus Branding's past experience with clients show that even during favourable times most small and medium-scale companies do not bother to put in place a dedicated digital marketing strategy nor a formal marketing plan they can fall upon during bad times.
Business continuity plans are an absolute necessity during a crisis when you need to revise forecasts and prioritise the most cost-effective techniques, such as a digital marketing strategy. "This is even more important for small businesses," says ACA Complaince Group in its most recent blog Guidance on Business Continuity and Disaster Recovery Planning for Coronavirus Disease 2019 (COVID-19).
These are specific planning techniques that a digital marketing agency in India, such as Litmus Branding can easily help you with.
Make sense of your analytics!
Actively use Google Analytics to figure out where your traffic is and how are they spending their time, during the lockout. This will give you clear insights while setting your next goals and drawing up your remarketing lists.
"This will help you understand the effectiveness of your content in achieving goals (though Page Value) and the effectiveness of your media investments (through Goal value per visit)," recommends Miranda Miller in her article 13 Ways Businesses Can Use SEO & Marketing to Combat Coronavirus Impact for Search Engine Journal.
Recommended: Digital Marketing Agency …. My Company needs it?
Update Your Google My Business Profile, if you haven't already
If your business is already listed on 'Google my Business' pages, you would have noticed that the search giant is already sending push mails to your registered account asking you to let your customers know if your business is operational during COVID19 lockdown. By default, Google is marking it shut, but if you are operational from home, uncheck that box, asap.
"Google wants local businesses to use the tools available within the GMB dashboard to let customers know what's changed inform Matt Southern in his SEJ piece on Google Provides Guidance to Businesses Affected by Coronavirus.
Update your hours and business description, share Google posts with updates and offers, if you have made any new posts in order to have business continuity from your home-office.
Strike balance between must-have and always-on campaigns
Writing in Marketing Week, Mark Ritson in his article, Marketing in the time of Covid-19, advises that: "If there is one major marketing challenging now facing most big brands it is what to do with their newly slashed marketing budget. If you've just lost half of it, the temptation is to dump it all into shorter-term performance marketing and sales promotions."
That according to Ritson would be disastrous in the long-run.
"No amount of hot deals and clever sales activation can stimulate a market that is currently terrified, locked inside their homes and unsure of their future."
So even if your marketing budget has to be pruned by as much as half, focus on long-term brand-building, digital strategies that are likely to be more cost-effective in the current market condition. This is the time to Revise your STP. STP is an acronym for Segmentation, Targeting and Positioning.
Recommended: Making the Maximum of Digital Advertising
Re-position your brand
Post crisis, you may have to relook at your brand positioning. Harvard Business Review makes these 8 recommendations for marketing in a recession from a general, global perspective, but you may have to tweak the advice to your local market conditions.
Improve your Digital Value Proposition (DVP)
No time is better than now to revamp your website; launch your brand video; rejig your digital catalogue or polish your pitch deck. If nothing else, repurpose your existing content to keep the engagement on.
Do AB Testing of your pages with Google Optimize
There are several cloud-based tools but those could be expensive. You may need your digital marketing agency's help to use this Google tool, which is equally effective. "Fix your site. You know it's not perfect, spend some time practicing what you preach and make your site the lead magnet it needs to be!" recommends a Twitter user, Grant Simmons
Polish your outreach strategy
If you customers are used to hearing from you regularly, don't abandon that relationship at the first sign of trouble. Wear your thinking cap and get super creative. Offer reassurance, social connection, or tangible assistance during COVID-19.
"Making the decision to cut your budget at this time is reactionary rather than strategic. SEO and online marketing are avenues to build connection and trust with people and how you do that during challenging times matters just as much as when you're ready to serve or sell them directly," recommends Marketing and SEO strategist Monisha Bajaj.