The 5 advantages of collaborating with a creative advertising agency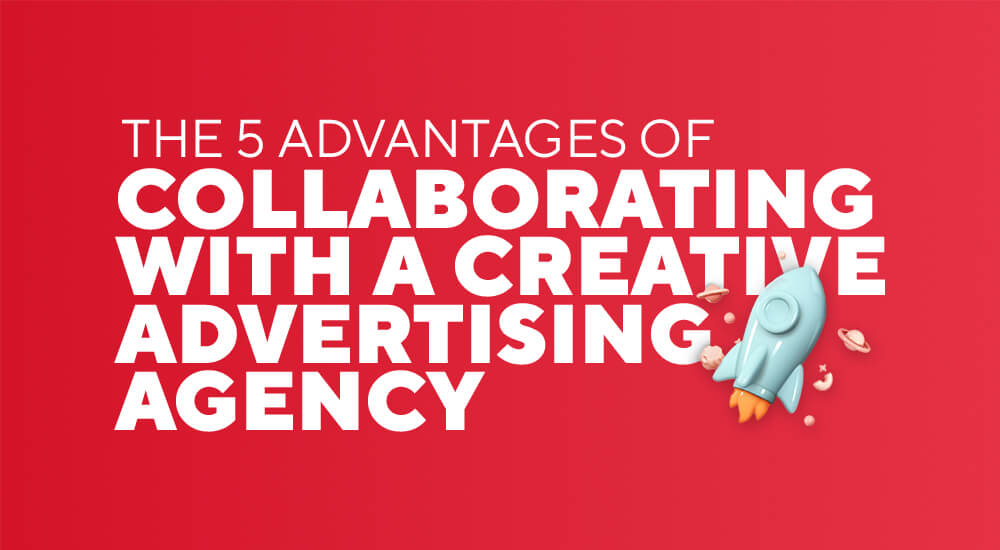 How will your business stand out in the crowd if you don't advertise it? How will you get new clients or customers? These are questions that advertising agencies ask – and your answer is – since everything is digital, all I need to do is get on the net and start talking about my business. Why do I need a brand advertising agency? Fair enough. But how many hats can you wear?
What do brand advertising agencies do?
They create and post ads – that's what. True. But there's a little more to it than that. Think about it – you spent a good deal of time and effort creating your brand identity, and now you want people to recognize, appreciate, and talk about it. You want them to visit your store, make purchases, and talk about the experience with their friends. That's easier said than done – if only because of the stiff competition you face in almost every industry. And that's not the only reason. The competition is in cyberspace – vast yet limited in its scope – after all, there are only so many platforms and channels available. So if you want to distinguish yourself and attract the right audience, you must get creative. You must showcase your business uniquely and freshly that will appeal to your potential consumers. That's what brand advertising agencies do. Here are some of the functions that these agencies perform:
They align your business interest with the interests of your consumers
They create strategies that work for you
They create specific goal-driven campaigns to enhance reach, engagement or drive sales
They work with graphic designers to create your marketing collaterals
They place these collaterals strategically after carefully assessing the potential of every platform
They track and monitor the response to your marketing activities
They work with content creators to create content that your audience will love – and will engage with
They drive positive discussions about your business and brand
They listen to what your consumers want and convey it to you
In fact, they do a whole lot more than that for you and your business.
How can a creative advertising agency help your business?
No matter how hard you try, you cannot do all of that single-handed – and even if you do manage, you'll move away from your core competency – your business – and lose the very purpose for which you began in the first place.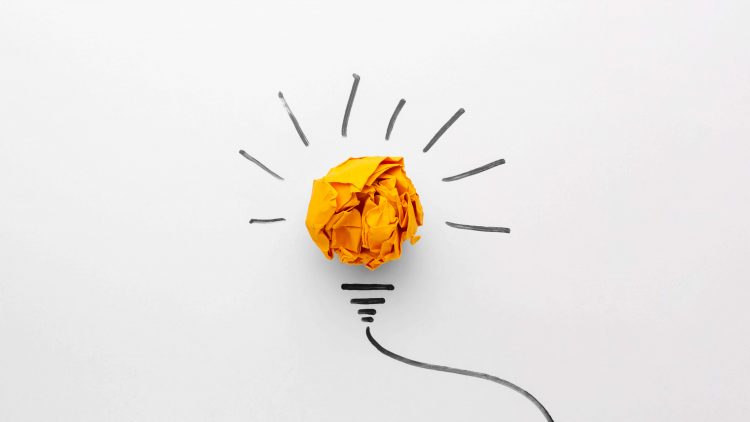 So that's your #1 reason to hire a creative advertising agency. Here are a few more:
Better ROI
Everyone works on a budget, and so do you. We get that. But if you're trying to juggle graphic designer, content creator, social media manager, SEO expert, and so on all on your own, you'll end up spending well beyond your budget and run short on time. Brand advertising agencies have a setup in place. They have experts available in each area of marketing and advertising – and if they need something more, they know where to find it within budget. So letting an advertising agency take care of your brand advertising makes fiscal sense.
Expertise
Not only can a creative advertising agency save you some dollars, but they can also do a better job. Like we said earlier, they have experts in each area of marketing. Besides, advertising agencies have industry research down pat. They know what your competitors are doing. They know how to position your brand to an advantage. They understand your target audience – they've done the research before – and have what they need to promote your brand. They know the industry buzzwords and keywords.
Tasks like creating a consumer persona and optimizing your content for SERP are child's play to them. Now consider if you tried to do all of this – remember this is not all there is to do – yourself or with your team?
Recommendation: The complete guide to build and launch digital branding strategy
Ideation
Some businesses hire creative advertising agencies only because of their creativity and innovative approach. For instance, the Amul situational ads have taken the brand to a new level, and it's all thanks to the agency that created those ads.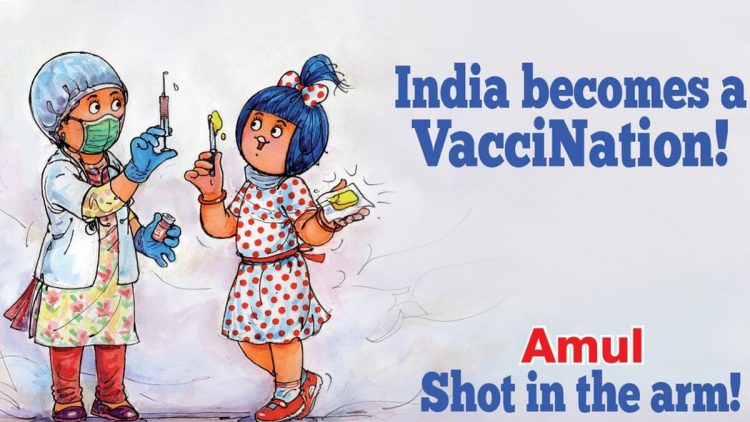 source
Given the current market landscape, creativity is of paramount importance – it's where brands strive to differentiate themselves. And sometimes, you need an outside POV to get a new perspective. Brand advertising agencies are accustomed to out-of-the-box thinking. It's what they do. But it can be hard to view your business creatively from the outside while working from the inside – focusing on your core competency. For instance, if you run a hardware store, it may be hard to get creative about it – but Finolex did – or at least their advertising agency used Virendra Sehwag as their brand ambassador.
Emerging Trends
Creative advertising agencies are aware of the emerging trends in the industry and the world of marketing. For instance, you may be aware that most people today prefer to use pipes. Still, you may be unaware that Facebook users are different from Instagram users – and engaging with them requires different approaches.
Recommended: cause marketing, is your brand a part of it?
Your advertising agency works with multiple clients and stays up to speed with trends and practices in various industries. They stay abreast of what other brands and marketers are doing and have the resources to perform all the small and big tasks required for branding and advertising, such as posting regularly on social media.
Brand advertising is not a one-time task. It is a continuous process that requires a great deal of persistence, perseverance, and dedication. It requires careful strategizing, planning, deploying, and regular tracking and monitoring. Litmus Branding, your branding agency in India, will do all this and more, assuring you that your business is at the forefront and in your consumers' minds at all times. Want to give us a shout? Just click this link or type LitmusBranding in your search bar.