How often is too often to share with your audience?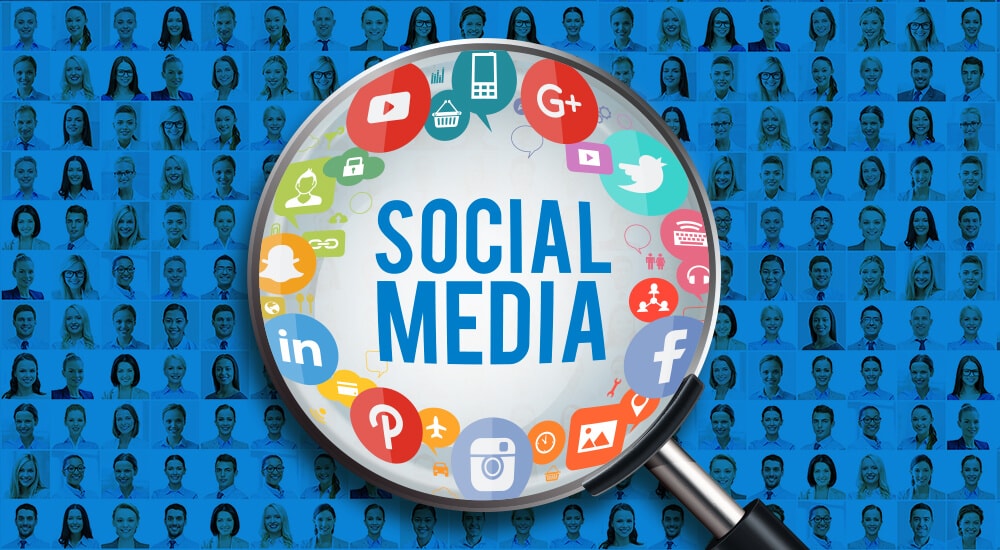 You want to share content with your target audience; but you don't want to become an annoyance.
You want to connect with your social media followers; but the last thing you want to do is drive them away.
So, how exactly do you then strike that balance between sharing unique and engaging content, curating thought-provoking pieces and using UGC or User-Generated Content?
The Fact is you can't, unless you experiment!
While experimenting, make sure you keep listening to your audience on social media. You can judge what is too much and what is too less by going through the reactions of your audience. Keep measuring your performances based on these reactions. Repeat what works and avoid what doesn't. Very soon, you will figure out how to master your posting frequency.
You can obtain a lot of 'Gyaan' (knowledge) by going through the Social Media Marketing efforts of a few brands that have achieved great heights of success:
Oreo is one company that is forever churning out fresh, relevant and unique content on its social media sites. The campaign that it played out during 2013 Halloween was notably one of its best when it created an entire series of videos on vine, with scenes from spooky horror films, featuring their cookies. It is not by coincidence that the Brand has a 16,000,000 Fan Following on Facebook. Obviously Oreo is spot on when it comes to social media marketing.
Zappos is another Brand that engages with its audience on a constant basis through social media. For instance, they have come up with a "Let us be in a like-like relationship" campaign so as to establish real relationships with their customers and social media followers. By liking Zappos on Facebook you get to access their exclusive content.
Nutella decided to create an entire community on Facebook so as to increase repeat purchases and handle the competitors who had slowly started to bite into their business. Luckily Nutella already had a passionate fan following that loved the product. Within about seven months of time, they created more than 500 pieces of fresh and unique content hitting their social media channels on Facebook, Twitter, Instagram, Tumblr and Pinterest. Most of this content was aimed at inspiring their fans to enjoy Nutella in many tasty and fun ways, while engaging them to promote their Nutella stories. Not only did their engagement double their followers and fans increased by a Whopping 518%.
Dove decided to follow the path of Nutella and managed to gain 300,000 fans on Facebook. Its goal is something that constantly touches people on social media. It is geared towards making women feel absolutely good about them. This is quite evident in the Twitter bio of the company which reads…
"Dove is committed to helping women realize their beauty potential by creating products that deliver real care."
GrubHub realized how important it is to put up great pictures of delicious food that can make anyone salivate. Not just this, but GrubHub actually made an art out of these pictures. No doubt, it worked as an excellent tactic for the brand
If there is one brand that is totally committed to answer the questions of its customers, it is definitely Xbox. It has used its Twitter page to send out promotions, news and advertising photos that are slick. Also at the @XboxSupport handle, it has made it easy for gamers to get their issues answered instantaneously. It also offers phone numbers and other resources to address common topics online.
Pizza Hut goes one step ahead to make its Twitter account a tad weird. The focus is on humanizing the brand by positing jokes and retweeting users.  For instance, one of its sample tweets read…
"Bye Week; Hi Pizza"
Pampers came up with its #BetterForBaby campaign to express how each one of struggle to help make the lives of babies better. With its social media followers secretly wiping off their tears, Pampers continues its efforts to transform the lives of babies. Recently it has even created a community for soon-to-be-parents so that they can come together and share their feelings, their memories and advice. The company even hosts photo contests regularly so as to encourage mothers to upload photos of their little ones, while offering complete information about their rewards program.
All these Brands have proven that a sale is not the end of the relationship between a business and its customer. In fact it is only the beginning. It is all about connecting with customers, conversing with them and about adding value to their lives, by sharing different types of engaging and informative content.
Posting Frequency Rules on Social Media
The rule of the thumb when posting content on social media is just one – Share content if it is of excellent quality and brings in value to your audience; else, there is really no use. Talking about the frequency of posting content on social media, the posting rules differ from one social network to the other. Here are a few general posting frequency rules you can follow while posting content on different social media sites:
Facebook: About 1 to 2 times per day should be good during the week. During weekends, keep it one post per day
Twitter: As a global business if you wish to cater to audience from different time zones, you may post about 10 to 15 tweets per day. For local businesses, 4 Tweets a day should be good enough.
LinkedIn: The Ideal posting frequency as suggested by LinkedIn is about 1 post a day for the week (20 posts per month).
Instagram: 7 posts per week is the maximum limit on Instagram. If posting content on Instagram it is better to limit yourself to just one post per day.
Pinterest: When compared to the other types of social networks, Pinterest happens to be a high-volume network. Therefore, you may have to post your content more number of times per week. Always use high-quality images. You could even try vertical photos.
Videos: It is a good idea to post few fresh and original videos, every now and then. However, since producing videos is not that easy, your posting frequency needs to be much lower than that of the other networks.
Make use of these guidelines while experimenting with your content sharing schedules. Make a note of the kind of results you achieve. You will soon know what works well and what will not.