Be Ethical – It Doesn't Cut Down your Profits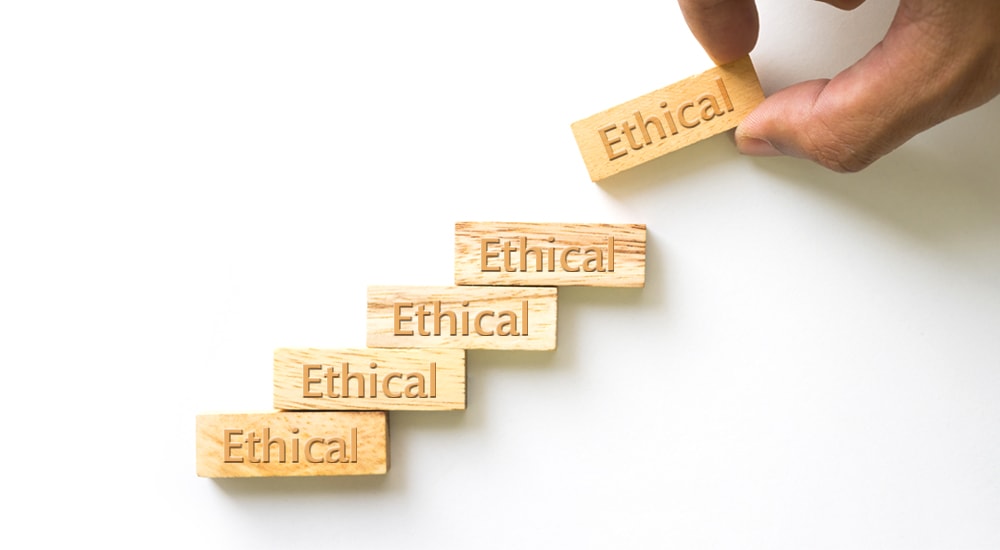 Are you being ethical in your marketing strategies?
I am sure that is a tough one to answer.
Day in and day out we come across advertisements that include a lot of exaggeration. They are aimed at creating sales even if it means fudging the truth or making false claims. They think if this can make a difference to their bottom line it is fine. Well, it is not! They are absolutely wrong in thinking so. Such unethical strategies are only going to harm these businesses in a big way.
The Associated Advertising Clubs of the World had come up with "Ten Commandments of Ethical Advertising," way back in 1911. The first of these commandments was…
"Thou shalt have no other Gods in advertising but truth"
Putting up deceptive content on your website is not really going to benefit your business. Your target audience can easily see through your lies. And if a customer is dissatisfied with his purchase, it won't take longer for him to spread negative word-of-mouth. In fact Negative word-of-mouths spread much faster than positive ones.
Did you know that 70% of consumers purchase products based on recommendations from their friends?
Well, that's how important it is to stick to the truth and maintain the reputation of your brand.
Surviving competition while balancing your ethics is a tough job; but not really impossible. All that you need to do is understand the expectations of your target audience and put in efforts to meet or even exceed them.
There are two reasons why people purchase products:
To improve the functionality of their lives
Or
To satisfy their emotional cravings
A Good Brand therefore has to combine functionality and emotion in its marketing strategies. Your marketing strategy can be based on any one of these three values – caring, sharing or daring. Caring is where you try to improve the lives of the people around you. Sharing is where you connect with your audience and share important information. Daring is where you develop that courage that makes you refuse to take no for an answer.
Here are a few examples of such brands, which have achieved great success by adopting these strategies:
The Body Shop, which is a global chain of 'bath and body stores,' has stuck to its values ever since its inception. These include Fair treatment of employees, No animal Testing, Use of only organic products and Promotion of healthy body images. All their marketing efforts are centered around these values. It is this ethical nature that differentiates Body Shop from its competitors.
It is not every day that you get to find ethical oil companies; but NuStar Energy is definitely one. The ethical nature of this oil company is highlighted through its commitment to people. It has emerged as one of the best companies to work for. It pays 100% of workers' health insurance premium, lends the corporate jet to employees during emergencies and sticks to a No layoff policy.
Commitment to sustainability is what makes Ikea, one of the best brands in the world. It uses cotton that comes from sustainable sources. It has installed solar panels on all its buildings. It is on its way to own and operate more than two hundred wind turbines.
It is not by chance that Ella's Kitchen became one of the best baby food brands in UK. It is the caring attitude of the founder, Paul Lindley that helped the brand achieve excellent commercial results, while focusing on positive social outcomes.
You may think banks cannot make money by being ethical; but you are wrong. Here is one that is not only ethical but also 100% transparent – The Triodos Bank. They are very clear about how they use the money they get via deposits. While lending, they make sure the business is ethical and the project that they are supporting, can bring about a positive change to the world.
You may be one of those who criticize Google. However, you need to know that the company has donated more than a billion towards projects that are geared up towards producing renewable energy. By encouraging public transportation and using energy efficient buildings, Google has done its bit towards decreasing its footprints.
It doesn't stop there!
It is in conflict with Chinese Government for advocating free speech…
It openly supports Gay Rights…
It offers excellent benefits to its employees, some of which include free health care, availability of on-site doctors, onsite cafeteria, onsite nursery, a fully stocked snack pantry and free legal advice with legal services at discounted prices.
There is no doubt that Google adopts one of the best ethical corporate cultures in today's world.
Starbucks does not stay behind when it comes to being ethical. It does community sourcing, cares for the environment, believes in diversity and works towards wellness. Its mission statement and values are right there on the walls of its stores. It shares information by printing facts onto coffee cups. It sincerely believes in accountability and in acknowledging corporate social responsibility.
These companies have proven that it is possible to be profitable while being ethical and socially responsible. Selling your products or services should not be your only goal in business. It takes a lot to build a good reputation that will help you enjoy a competitive edge in the market.
Being Ethical is all about being accountable and acknowledging your responsibilities. The rest is for the public to decide.