How to make your client listen to you?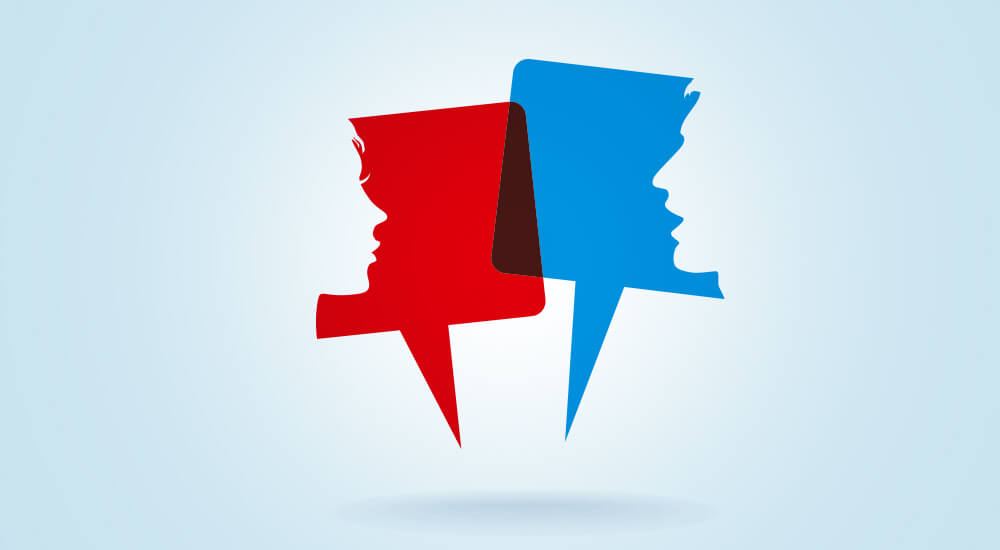 Has this ever happened to you?
You ask for a meeting with your boss and peers. You try your best to convince them that there is a very important move that your company needs to make.
You lay down the best proposal with bulletproof data, unassailable logic and an impassioned argument. However, you find out after two weeks that your proposal has been shelved.
Have you ever presented something before your client that is of immense benefit to him?
You might have ensured to say all the right things… in the right way…
You might have added some dazzling charts and graphics and formatted your presentation neatly…
You may have made sure your client clearly understands what you need to say…
In spite of all this your client does not get your message.
You might have thought there has been no mistake from your side; but there is. In both these incidents YOU wanted your boss and client to understand what YOU wanted to tell them. You assumed you would be able to achieve this, if you explained it thoroughly and clearly. But did you make sure they listened to you?
Listening is one of the most crucial communication skills that human beings need to possess; yet people don't listen.
Earnest Hemmingway once said:
"I have learned a great deal from listening carefully. Most people never listen."
He was probably right. However, if you adopt the right technique, you can make people listen to you.
Make it more "listenable"
If you want people to listen to what you are saying, you will have to adopt the right communication style. This depends totally on the kind of audience you are speaking to. While some people respond well to storytelling and emotions, others may want you to get straight to the point.
Take some time to judge your audience. See how fast they speak.
If they are fast paced communicators, you may have to talk rapidly; else you will only make their minds wander.
If they are slow paced people, you may have to slow down your pace accordingly to avoid frustrations.
The more you listen to them the better you will be able to judge them.
Let the focus be on what they will understand and absorb rather than on what you wish to convey to them.
Pay Attention to Non-Verbal Responses
It has been proved that non-verbal responses are quite difficult to fake. Therefore by focusing on the non-verbal cues given by your audience, you will be able to know whether they are listening to you or not.
See if they are making eye contact with you while you are talking…
Check if they are showing any interest through their facial expressions while you are talking….
Look for cues that might acknowledge what you are saying…  For instance, they might nod their heads when they agree with you or shake their heads when they disagree.
These subtle cues can tell you how you are sounding to them. If you find them disinterested, you may have to change your approach or reframe your sentences.
You can keep asking a few questions in between to make sure they understand what you say.
Include a bit of Humor
With the attention spans of people getting shorter and shorter by the day, it is very important to make your point in a brief but interesting way. Of course humor can very much enliven what you want to say.
Instead of using funny stories that are generic, add in some humor to your own story…
Modulate your voice according to what you are saying…
It is not about telling jokes; it is about making your anecdotes interesting, engaging and memorable.
Make it more Interactive
Your audience may be doing a lot of other things while listening to you. They might be checking their messages, sending emails or even falling asleep. Unless you make your presentation interactive, there is no way you can make them active participants of the communication.
If your audience is too distracted, make them do a simple exercise that will reset their minds and focus better on what you are saying…
Start with a story or an anecdote and leave them waiting to hear the end of the story…
Include a video that will reinforce your story and put them in the right mood…
After every 10 minutes ask them a question…
You can also create a live poll to make them stay focused throughout your presentation…
The advancements in technology have made it very easy to express your opinions or convey your message in the best way. All that you need to do is use a bit of your creativity and find out how you can make it more interesting for your audience.
Make it more about them instead of you
While pitching a product or service to your clients, you will have to focus more on how the product or service helps in solving their issues. As the creator of that product or service you may be very passionate and proud of its features; but your clients are not. They want to know what is in it for them.
Tell them how it can be of benefit to them….
Let them know how they can save their time and money by going for your product or service…
Emphasize on how it can help them achieve their goals in the fastest and easiest way…
You can even give a few examples of how your product or service may have helped your previous clients.
Here is a list of dos and don'ts that will help you make your presentation successful:
Don't make use of jargon
Chunk your ideas into tiny clusters
Do not use language that is vague
Make sure you deliver value through your speech /presentation
Don't make use of unclear analogies, bromides or stupid metaphors
Speak with passion
Finally it is all about closing the sale and establishing a long-term relationship with your client.