The Power of Now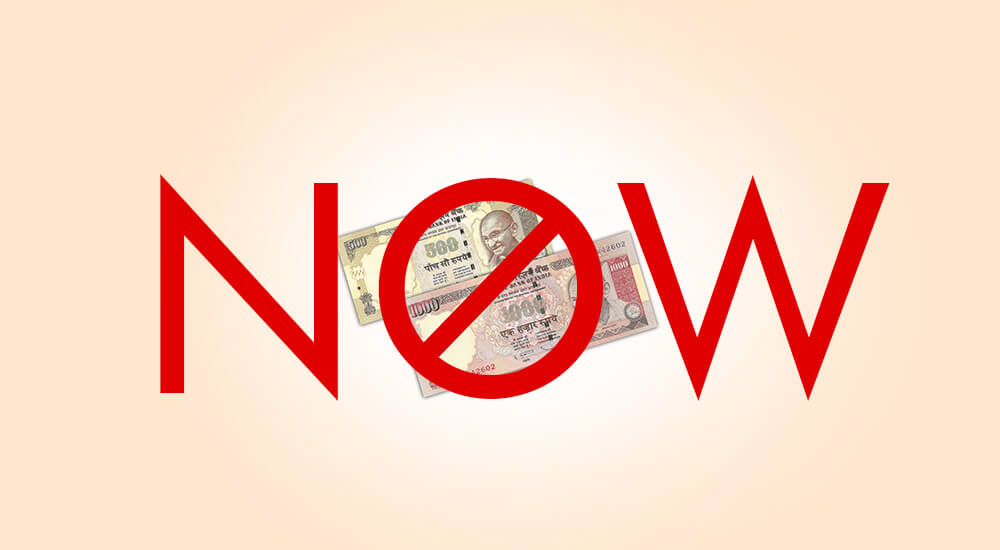 It was on 8th November 2016 that the unthinkable happened in India. The 500 and 1000 rupee notes were banned.
Through a 40 minute speech Prime Minister Narendra Modi made the boldest move to change the future of India.
While the dramatic announcement of Prime Minister Narendra Modi created panic all over the country, a few brands saw this as an opportunity. They instantly came up with innovative cashless as well as online payment schemes.
The first ever response to the demonetization exercise which was announced at 9:00 PM on 8th November 2016, was from Paytm. The witty tweet through which they advertised their m-wallet brand, went viral within seconds.
Within 24 hours of the announcement, Paytm managed to make millions. Overnight adding money to e-wallets became a rage and the growth was a whopping 1000%. The e-commerce and mobile payment biggie went on to advertise this cash-free service on social media as well as the Hindustan times.
Paytm was not the only brand that benefitted from this opportunity. There were many more in the bandwagon…
MobiKwik saw a 40% increase in the downloading of its app, within a period of 18 hours from the time of announcement. Among its 35 million users, there was a 200% percent increase in the user traffic as well as the merchant queries that it received. In fact it was so overwhelming that MobiKwik had to revise its business targets.
The Brand is now aiming to achieve a GMV of USD 10 billion by the end of 2017.
Oxigen Wallet saw about 40 to 45% raise in its money transactions on 9th November 2016, a day after the announcement had been made.
Apps such as Uber, Ola and Zomato also cashed in on this one-of-a-kind situation.
Whenever there is a major event like this, audience tends to engage themselves with their television screens or computer / smartphone screens. Therefore, there are only two ways Brands can reach out to them – either through TV or through social media. Of the two, Social media seems to be an easier, cheaper and more effective alternative for brands to establish connection with their consumers.
It is all about being proactive and making the right move without losing those precious moments. In the world of business, this is called real time marketing.
It is basically an opportunistic discipline, where in the marketers jump on to a particular trending story or a current event and start working on relevant content through which they can tie their brand to the particular event. The tactic is fairly new when compared to their traditional practices that involved well-thought of and well-planned campaigns.
Having said that, if you think you can hop on to each and every viral event and try to twist the same and relate it to your business, it will not work. It will only seem as a cheap marketing ploy to your audience, who will see right through your efforts. If a viral event is not really relevant to your business, it is better to let go, despite your temptation to piggyback on the timely situation.
A good example of real time marketing is that Oreo moment at the Super Bowl XLVII in 2013. No one expected there would be a power cut in New Orleans at that time; but it did happen. The social media team of Orea instantly tweeted with the image of an Oreo:
"Power out? No Problem – You can still dunk in the dark"
It was an absolute genius!
While real time marketing has been defined in many ways, marketers are more concerned about using this tactic to improve their customer retention and enhance their conversion rates. They think it is all about implementing content that is dynamic and personalized. It is however not so.
RTM or Real-Time Marketing is about reacting instantly to unexpected current events and making it your marketing strategy
Brands that actively participate in RTM are more likely to be considered by consumers. However, with limited resources and time it could be difficult for every brand to engage in real-time marketing. In such cases this is what you need to do:
Come up with something new
Not every marketing campaign is a long-term one. When you start focusing too much on long-term planning you tend to forget totally about right now. If you wish to outrun your competition, you will have to come up with something new.
Be human
It is fine if your social content is not polished. Authentic and raw content is what audiences respond to. Don't spend too much time on editing your message, images or videos if you need to share something urgently with your fans on social media. Just click a photo and upload it on to Facebook or Instagram. You can also capture your video experience and share it on Vine.
It is on social media that you can get an instant reaction to your posts.
Act Right Now
If you can relate to certain breaking news, act instantly to benefit from it. Write a blog post about it… tweet about it… upload a video… whatever you do, make sure you do it right now. It is all about acting in the moment; if you don't you will lose the opportunity.
Whenever the movie Gravity won an Oscar, NASA jumped in to the situation and tweeted about it with facts and cool images, these tweets did generate a lot of engagement amongst users.
You have to put in efforts to engage your users when your users are ready and not when you are ready.
When you do engage with your users, make sure you speak in the language that they understand.
Emphasize on how your product or service will help them during such a situation, the way Oreo and Paytm did.
It is about themselves that people care; not about your products or services.
You will have to find a middle path through which you can make both these meet.
I know it is tough to work on tight deadlines and create timely content with the limited resources that you might have. However, by doing so, you will be fulfilling the need of your consumers at a crucial point of time.