Marketing Success – The Unbranded Way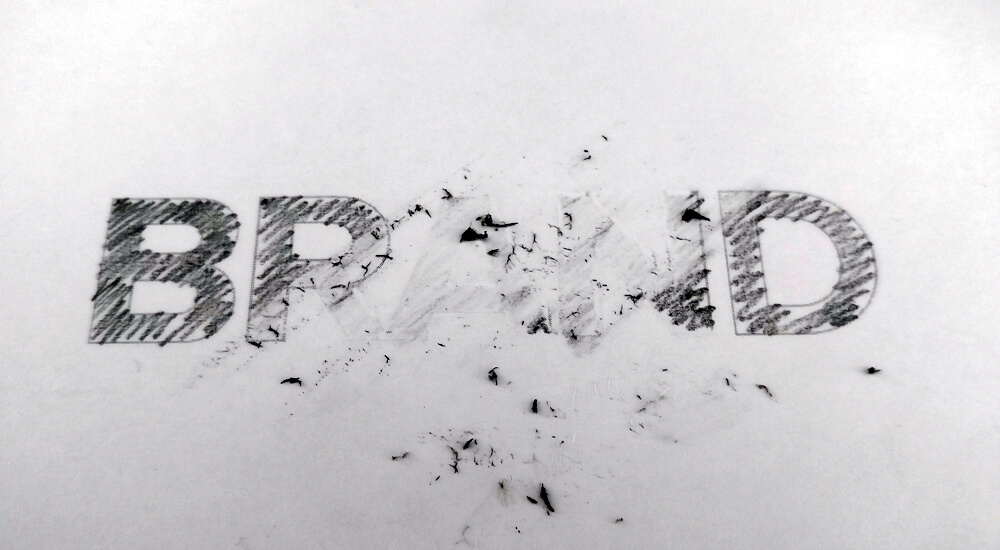 Genuine Concern vs the Sales Pitch
Have you ever noticed the awareness that the pharmaceutical industry creates about health issues?
There is no mention of any product or brand. It is content that is totally unbranded. Content strategy is the present and the future of the Internet of Things.
This trend is being adopted by many.
So, what purpose does such content solve?
Why don't Brands take credit for the content that they generate?
It is because consumers prefer such content. They prefer information over promotion. It is more of generosity than the sales pitch.
While many companies have taken years to develop and establish their brand image and published brand content to support the same, agencies today are increasingly advising their clients to generate content that does not or barely mentions their Brands.
The focus is more on the benefits to consumers. It is about solving their issues and problems through your products. It is about offering them valuable advice through a goodwill campaign.
There is no need for your Brand Name…. your Logo… your Colors…. or anything that relates your content to your Brand.
You must have heard about the "Open Happiness" campaign of Coca Cola that they launched in 2009. It was all about spreading happiness in the world without mentioning the Brand anywhere. It was just to show how much they care.
It is just like how the pharmaceutical industry has enjoyed success through its "Ask Your Doctor" campaigns that are totally unbranded. The main aim of such campaigns is to create awareness about unusual maladies like "Restless Leg Syndrome."
L'Oréal has come up with a website called makeup.com to guide women on how to take care of their hair, face, nails etc. There are tutorials on how to wear different kinds of make-up with a few "How-to" Videos. It reads like a fashion magazine minus those annoying ads.
There is Tablespoon.com that offers many recipes with a long list of how-tos. You can also grab some party ideas from here without really being bombarded by Brand advertising.
BeingGirl.com, a website that belongs to P&G, focuses totally on giving tips and advice to millennial girls who are forever seeking answers to their menstruation related questions. Although you can shop for products here, the branding is very subtle.
The content is more about the problem rather than the product.
Merck, the pharmaceutical company, has come up with a new drug called Belsomra which has the capacity to cure insomnia. Instead of focusing on branding their product, they encouraged people to visit their website called "Why so awake," through an unbranded television commercial. The website contains complete research on insomnia and encourages people to consult their doctors about alternatives. If you don't see that tiny blue ball on the left side bottom, you will not even know there is a Brand.
By focusing on the problem, you give a chance to your consumers to trust you. They understand your concern for them and they realize that people matter more to you than your Brand. Although you may not actually be marketing your Brand, you will be achieving success through the loyalty that your customers show towards you.
Taking Unbranded Marketing Towards Success
Unbranded marketing could be risky; but if you do it the right way you stand a high chance of gaining long term success. There are a few things you need to focus on:
Creating Engaging Content that is Share-Worthy
You might have a massive budget for your marketing with a huge team of designers and writers; but if your content is not engaging enough, it is of no use. No one will share it on social media. This would mean no fan following and no recognition for your efforts.
Find out what your consumers want to know – give them that through your content.
Put in some time and efforts – Go through the kind of content that people share on social media. See how it differs from the content you are creating.

Adding Value through Content
The content that you create should essentially add value to the lives of your consumers. If it does not, then no one will care. The value that you create should somewhere relate to the uses or benefits of your product.
Zero in on the main benefit that your product provides to a user. For instance, if you are selling toothpaste, the benefit would be healthy teeth and gums.
Think about the issues that your consumers will face if they don't gain this benefit. In the above case, the issues are the problems related to teeth and gums.
Address these issues, without trying to sell or promote your product. In case your product is toothpaste, you could create content about the causes of teeth and gum problems, important facts about oral hygiene and so on.

Making the content conversation-worthy
Now that you know what to focus upon, try making your content conversation-worthy. You can ask a question, come up with a contest, pick up a problem and ask for solutions or even ask people to vote on a poll. If your content is engaging enough to generate conversations, you can be sure that it will be shared across social media, bringing in a lot of visibility and trust for your Brand.

Bringing emotion into your story
Most unbranded campaigns that you would have seen touch a certain emotion of people. This is what makes them popular and sharable.
Weave a story across your product
Make sure the story has a certain message to the community
Emphasize on a certain emotion and make sure it touches the heart of your audience

Sparking up the curiosity
Curiosity is something that drives action. As human beings, we would love to know the Why and How of everything we come across. You can create interest for your content by sparking up the curiosity of your consumers. You can do this by…
Using some startling facts or statistics
Asking a question that gets your audience thinking
Coming up with a Riddle or Puzzle that challenges the intelligence of your audience
Giving them a problem and asking them to come up with an innovative solution
Start by addressing the needs of your target audience. Give them the support pieces, the educational resources or the lifestyle content that they need. Empower them to choose where they want to be and what they need in order to satisfy their requirements.
The mantra is simple…
Provoke Thought… Deliver Value… Inform!