Explore relationship between QR Codes and Packaging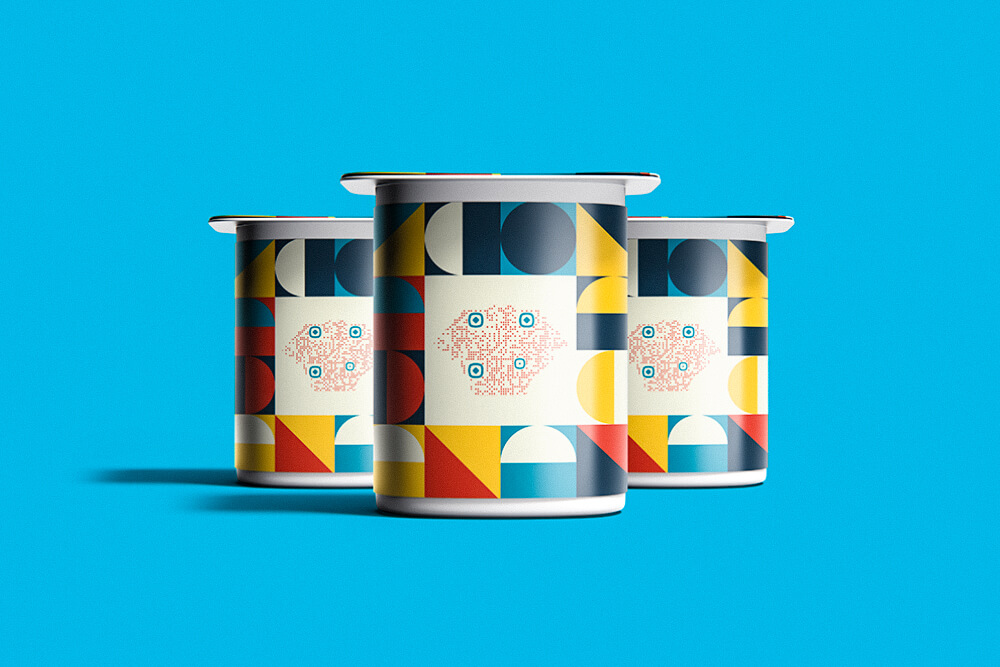 QR codes have transitioned into a larger role with the public. Since the pandemic hit, QR codes became synonymous with restaurant menus which the majority did not seem to be a fan of. While this may have created a bit of a negative stigma with QR codes, they serve a much larger purpose than just opening a link to a menu.
QR Codes and Packaging
QR codes on packaging have lately become quite popular and they come with their own benefits. Packaging itself is an ever-changing development which is why smart packaging design now includes QR codes. Dynamic QR codes allow the user to scan the code and be directed to a site that is able to be updated at any given moment. This allows the product seller to make sure that a QR code is always up to date with the most current and relevant information that needs to be provided.
Use
QR codes have become an instant way for people to access the information that they are looking for without the hassle of digging around themselves to find what they are looking for. Now, they are able to scan and immediately be brought to product information, directions for use, the ability to order or reorder online, and more.
Call to Action
While people know how QR codes work, it is still important to label them in order to not only gain attention but give direction as to what the QR code will do. In this sense, putting a simple tagline of "scan me" does not let the user know what it will do whereas "scan for nutritional facts" is specific to what the outcome will be. These tag lines are also called CTA's or a "call to action." These can be simple, but creativity will aid in making the CTA most effective and informative at the same time.
The Possibilities are Endless
There is no one way to use QR codes, which is why having a smart packaging agency can aid in taking full advantage of how to best use QR codes when it comes to your company, products, the packaging, and what you want to achieve.
Discounts and Online Ordering
These codes are being used across the board in order to display package contents, display directions for use, give nutritional facts, and more. The ability to direct the consumer to an updated site to get relevant coupons can also aid in attaining more attraction in addition to more consumers. Advertising coupons this way also cuts down on paper consumption and loss in advertisement costs. When someone has the ability to access relevant coupons, the brand does not have to plan in advance when a promotion will be so they can print and distribute the coupons on time to all of the various locations, let alone worry about the validity dates being an issue. This aids in relevancy not just for the consumer, but the brand as well.
Coupons are not the only way to have a QR code aid the consumer in getting the product, they can also be used to take the consumer directly to where they can purchase the product online. Giving instant access to a portal that allows one to order or reorder with ease benefits the brand and the consumer, making sure the consumer has access to what they want for when they need it.
Possibility of modifications
Having the ability to direct consumers instantly with access to what they are looking for allows for transparency in addition to convenience. These QR codes can also be aesthetically modified to add individuality & make them stand out. Colour can be changed in addition to a company's ability to add its logo into the QR code, however, when colour is being modified, it is always important to test the scannability to make sure it functions properly.
Communication
Not only can QR codes be used to connect people with a brand's social media accounts, but they can also ensure direct communication. If feedback is needed or customer service needs to be reached, this is a guaranteed way to make sure that the correct email address or phone number is shared for proper communication.
Another way communication is incorporated this way is by allowing for different languages to be accessed when it comes to product information. Packaging only has so much surface area when it comes to the information that can be printed on it, including the required information that must be part of the packaging for legal requirements. However, with QR codes, instant access to the language that is most beneficial for the consumer is right at their fingertips and avoids excluding anyone.
Do Not Miss Out on all of the Advantages
QR codes not only give customer value but brand value as well. When using dynamic QR codes your business has the ability to track exactly the degree of use that your QR codes are getting. This data can help in seeing where you are getting the most activity, which can allow for proper upkeep in the areas that are getting the most traffic and also assist in looking at how areas with less traffic can be improved if usability or navigation may be part of the issue. Having this data gives better insight into your customers so you can better cater to their needs and make sure your brand and products are making the best impact they can. Ensure you are getting the most out of your smart packaging by having a smart packaging design agency aid you in the process to make the biggest impact on your brand.