10 skills that required for a digital marketing job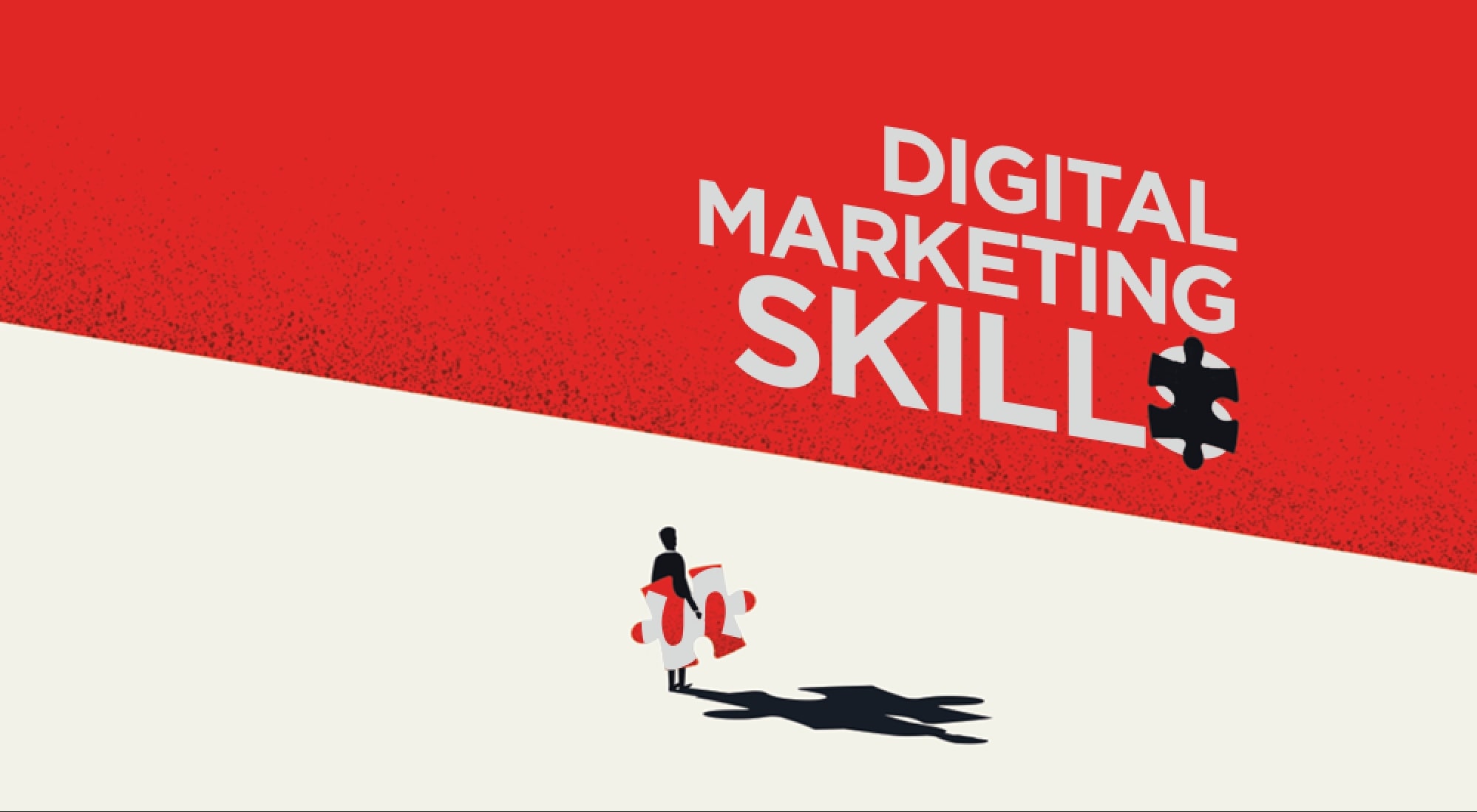 The contemporary technology-dependent economy has increased the reliance on digital marketing and if you are an aspiring digital marketing expert looking to shape your career in the digital world, you need to have the right set of skills. With an increasing number of people using the internet and corporations hiring digital marketing experts, it makes sense to hone your skills to make a name for yourself in the progressive digital marketing space.
Without further ado, let's take a quick look at the skills you need that every digital marketing agency looks for.
1. CRM
2. Email marketing
3. SEO
4. Social media marketing
5. Content marketing
6. Basic design skills
7. Paid advertising
8. Marketing automation
9. Influencer marketing
10. Conversion rate optimization (CRO)
Let's get the ball rolling.
1. CRM (Customer relationship management)
CRM or customer relationship management is an inextricable part of digital marketing which is leveraged to monitor customer experience apart from getting insights into their variegated and growing needs.
To fast-track their way up the ladder, digital marketers need to have a sound understanding of how customer relationship management works.
2. Email marketing
Emails are simply indispensable to our lives and we send and receive emails all the time. Needless to say that digital marketing cannot be imagined without taking email marketing into account.
Digital marketers must be well-versed with this umbrella term that involves the use of a wide array of email strategies. If you think email is a thing of the past, you couldn't be more wrong.
It was relevant and still is. With an astounding 4200% ROI, (yes you read it right!) email marketing still tops the priority list of every digital marketing firm. For every $1 spent on email, one can expect an ROI of $42. That's why 93% of B2B marketers find the email channel effective for content distribution. Different types of emails used are:
Promotional offers
Company newsletters
Conference and webinar-related emails
Welcome emails, purchase & transaction-related emails
3. SEO
Having a sound knowledge of SEO and SMO is essential for every digital marketer. Google keeps updating its algorithms and rolls out important updates from time to time. SEO is a key element for digital marketers. Yes, the technical aspect of search engine optimization will be managed by experienced professionals specifically hired for SEO; however, possessing important know-how such as – "Why SEO is important and what it takes to create a rock-solid SEO strategy?" becomes important for you as a digital marketer.
4. Social media marketing
97 percent of digital marketing agencies harness social media marketing and why not when almost 1/3rd of the total population is engaged on some social media platform? As a digital marketer, you need to be where your audience is and nothing is better than communicating with your target audience through social media.
Social media platforms such as Facebook, Instagram, Twitter, and LinkedIn are constantly evolving to make these platforms more business-oriented and friendly.
Both established and new brands cannot imagine branding & marketing without making their presence registered on these platforms and therefore, every digital marketer must leverage the power of social media. They truly are a force to reckon with.
5. Content marketing
Let's face it! Content is everywhere, in fact, it is no exaggeration to say that content is everywhere your audience is.
According to eMarketer, 60 percent of businesses create at least one piece of content every day.
Creating high-quality content is no longer a luxury, but a necessity for brands and brand management experts. Brands able to create an effective content marketing strategy based on their in-depth understanding of their target audience, can drive quality leads and increase sales by a significant margin.
6. Basic design skills
As a digital marketer, you also got to have decent exposure to designing as it is a critical part of digital marketing. Not to say that you must know how to design graphics and social media posts, but familiarity with the important elements of design and what it takes to create compelling designs come in handy to a big extent.
7. Paid advertising
Generate revenue and increase brand awareness by investing in paid ad campaigns. Businesses can expand their brand reach quite dramatically by leveraging Google Adwords and PPC.
Here's a rundown of must-know paid advertising statistics that might interest you. More than 7 million advertisers invested a whopping $10 billion in PPC adverts in 2017.
Traffic attracted through PPC advertising fetches 50 percent more conversions as compared to organic advertising. And no wonder that's one of the prime reasons PPC happens to be one of the top 3 drivers of on-page conversions.
Digital marketers are required to focus on creating exceptionally effective ad campaigns that convert. A strategic and scientific approach is needed for the purpose and as a digital marketing professional, you should also know the art of leveraging Google Analytics to measure the outcomes.
8. Marketing automation
One of the prime objectives of every business is to make optimum use of its resources. Marketing automation is a great way to let technology handle what doesn't require human intervention. Besides, marketing automation can turn out to be a great aid in helping the sales squad find qualified leads.
Understanding the power of automation and sales-qualified leads will put you in control and far ahead of the competition.
Marketing automation can boost sales while reducing overhead costs. As a result, you can focus more on conversions. Marketing automation can help boost sales as much as 14.5 percent whilst reducing overhead costs by 12.2 percent.
9. Influencer marketing
Connecting with industry influencers and convincing them to advocate your brand is an art you must master as a digital marketing expert. Be ahead of the game and increase brand awareness by co-creating compelling content that engages and converts.
Let's admit it! Influencer marketing is enormously lucrative and the industry that was at $1.7 billion back in 2016 snowballed into becoming a whopping $9.7 billion industry in 2021. The humongous growth of influencer marketing is vouched by the fact that influencer marketing-related services or companies grew by 26 percent in 2021.
10. Conversion rate optimization (CRO)
Digital marketing involves the use of creative and analytical abilities. The overall objective of digital marketing is to drive traffic and convert visitors into loyal customers. From testing landing pages to call-to-actions to finding out what works and what doesn't, is part of a digital marketer's responsibilities. Performing A/B testing is an art you should be familiar with.
The Bottom Line
Digital marketing is one of the fastest-growing industries that offer lucrative and promising jobs. As an aspiring digital marketing expert, you must consistently focus on improving your skill-set. We have compiled the list of must-have skills every digital marketing agency expects you to have.