We love projects.
Do you have anything interesting for us?
Shining in Ahmedabad, like nobody else.
Services
Photography
Web Design & Development
Events and Exhibitions
Print Media
OOH
Brand Identity
Social Media Marketing
Brand Positioning
Launching a jewellery brand from scratch was not the only challenge. The first challenge was launching it in an area which has been the jewellery hub of Ahmedabad amongst existing brands that were no less than a legacy in their own. Secondly, the brand wanted an identity of being the finest designer diamond jeweller in town-which made our playground a lot more narrow. Thirdly, most importantly, the brand wanted no models anywhere in the promotion. Can you imagine a jewellery brand without models? We did.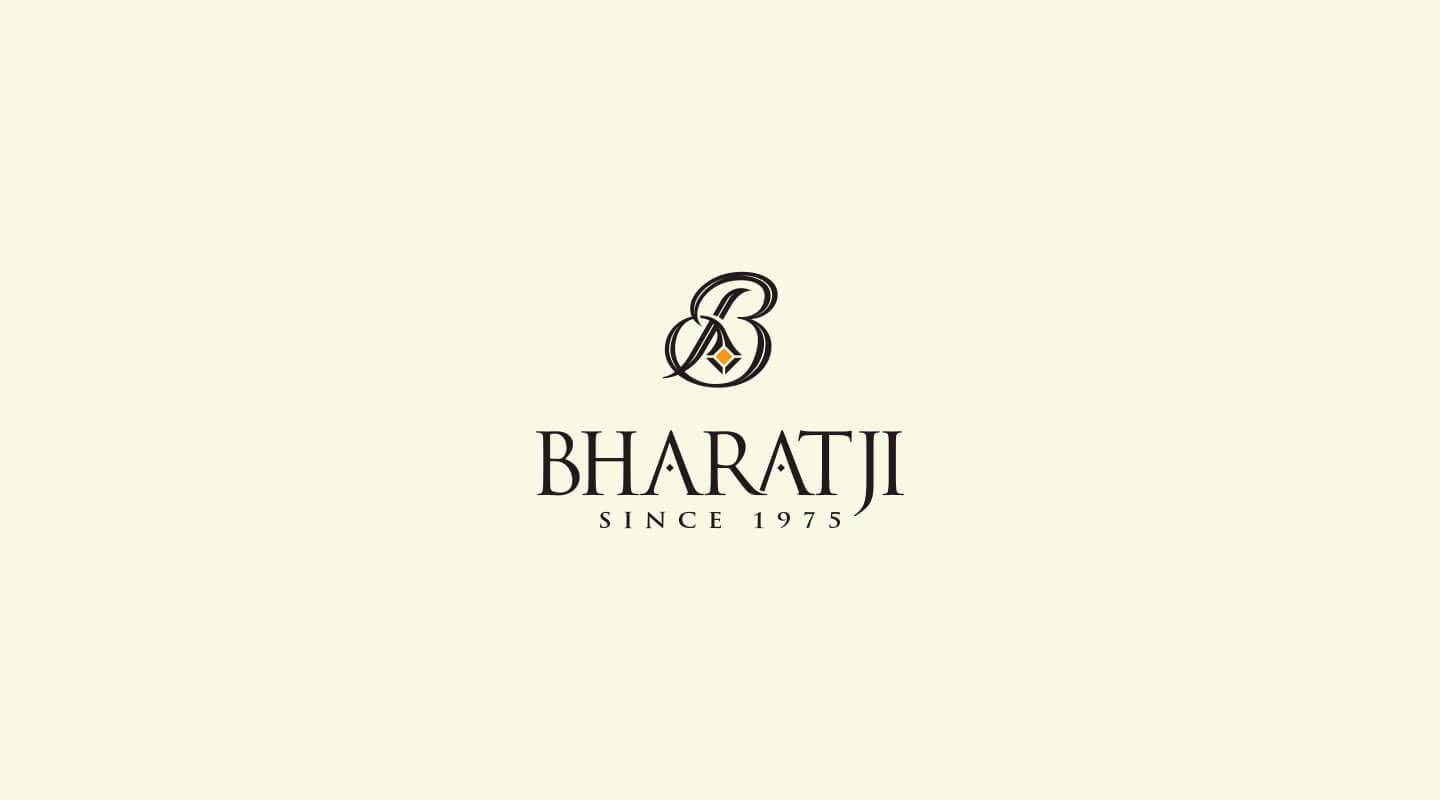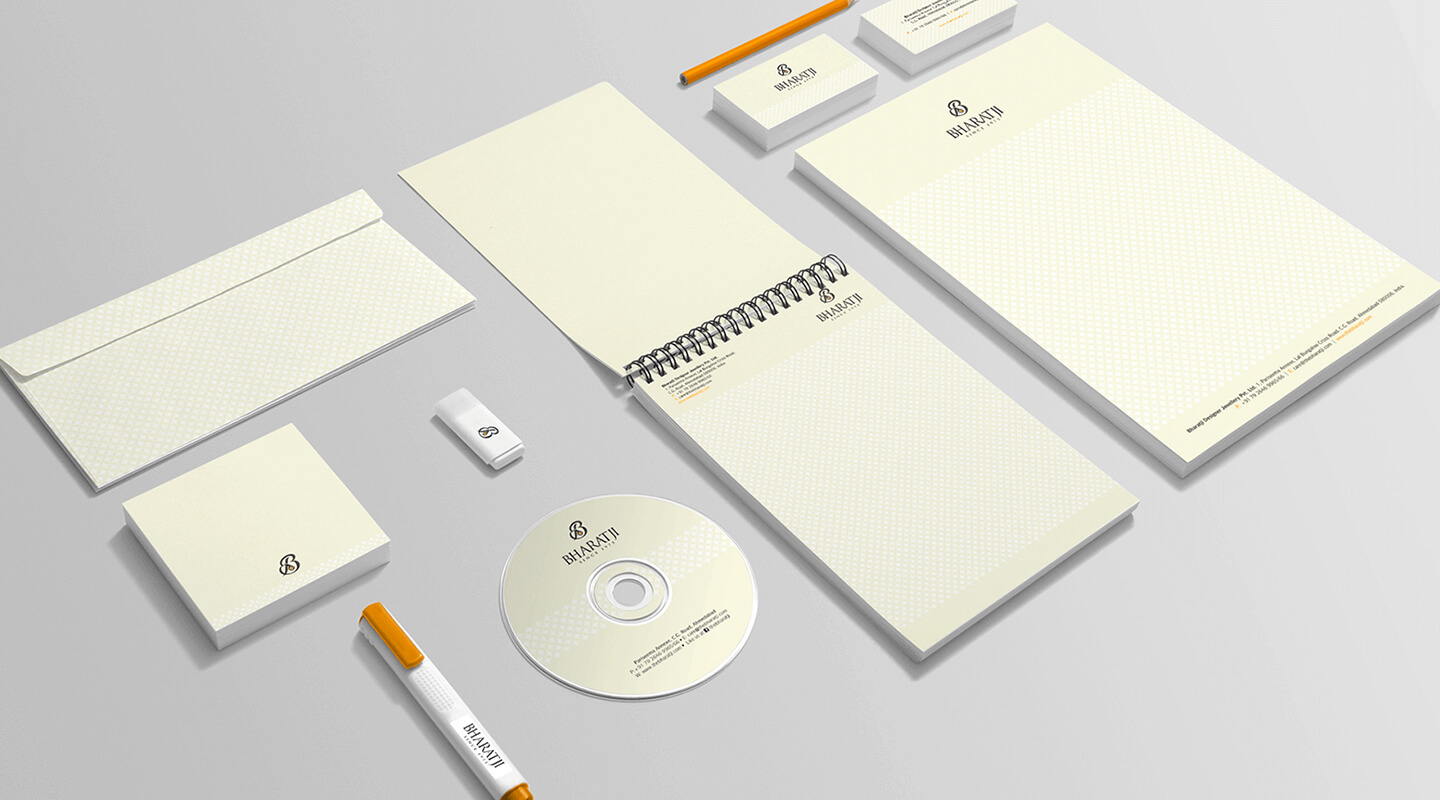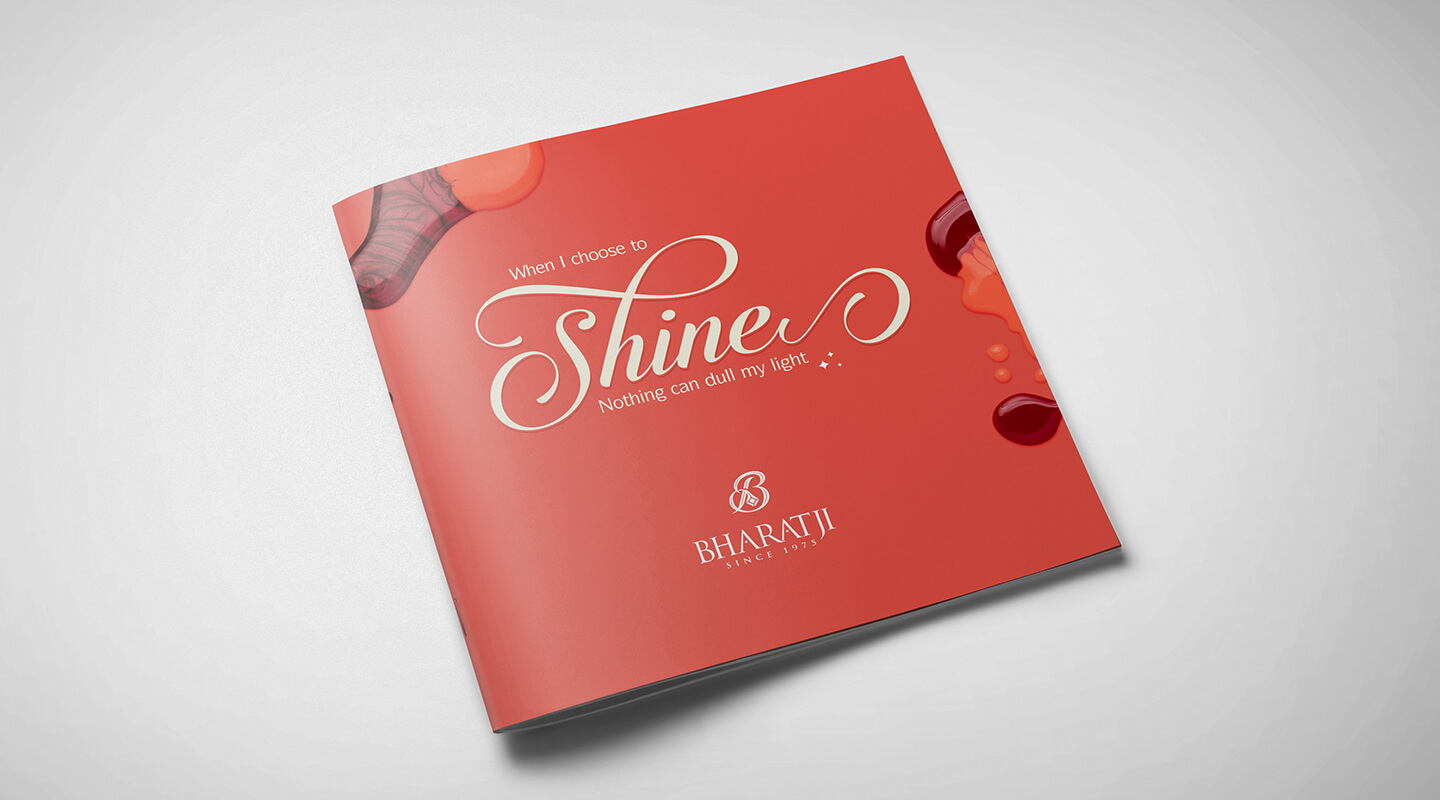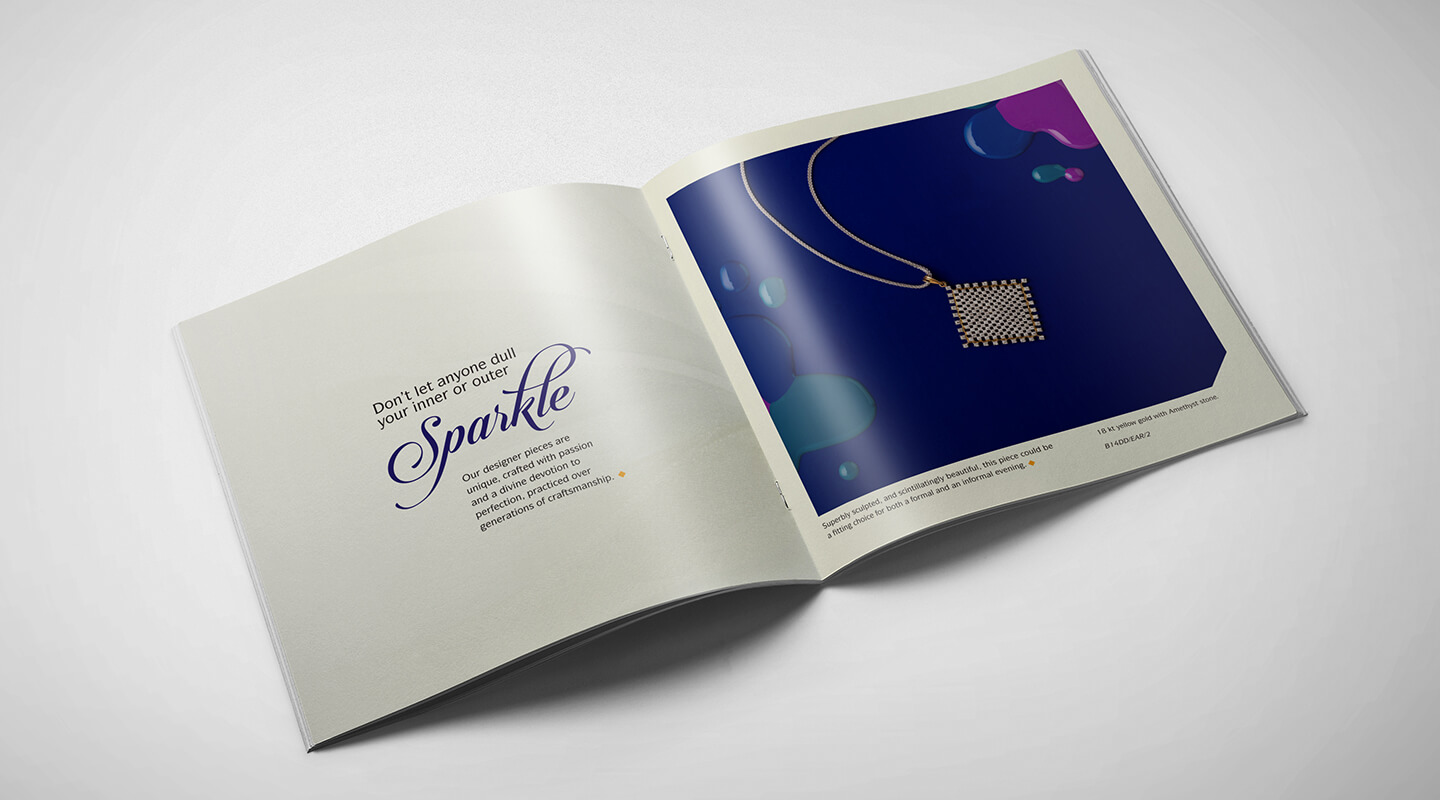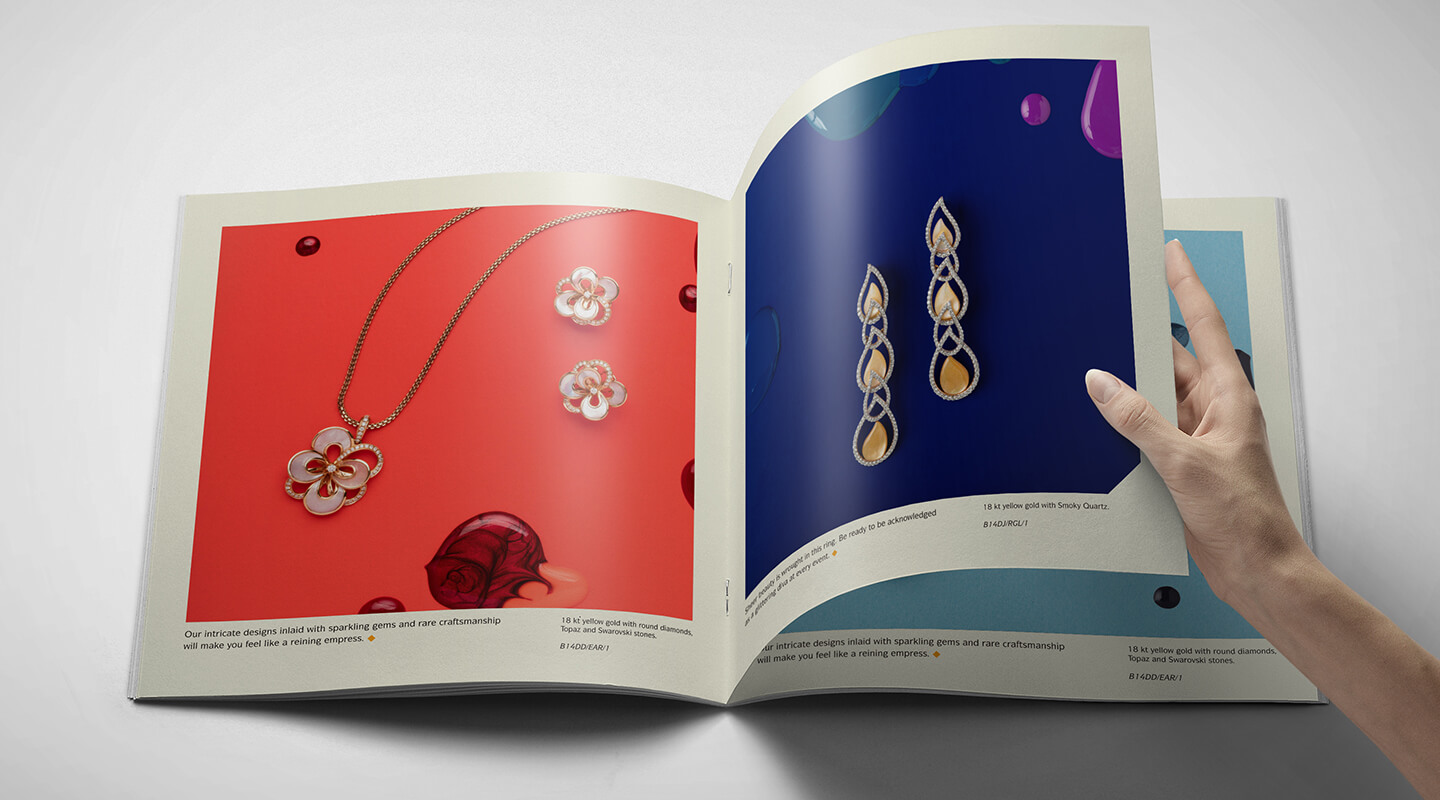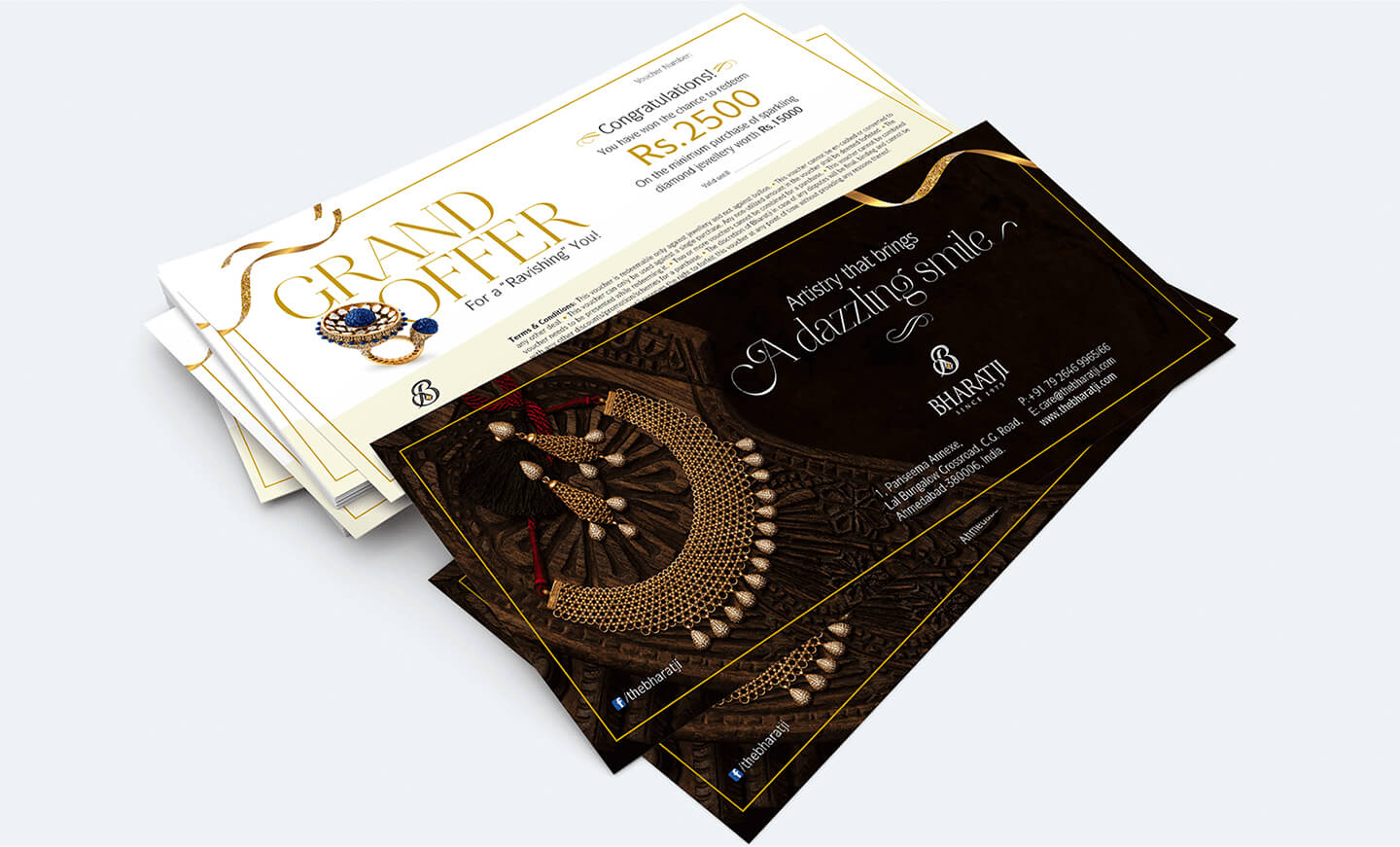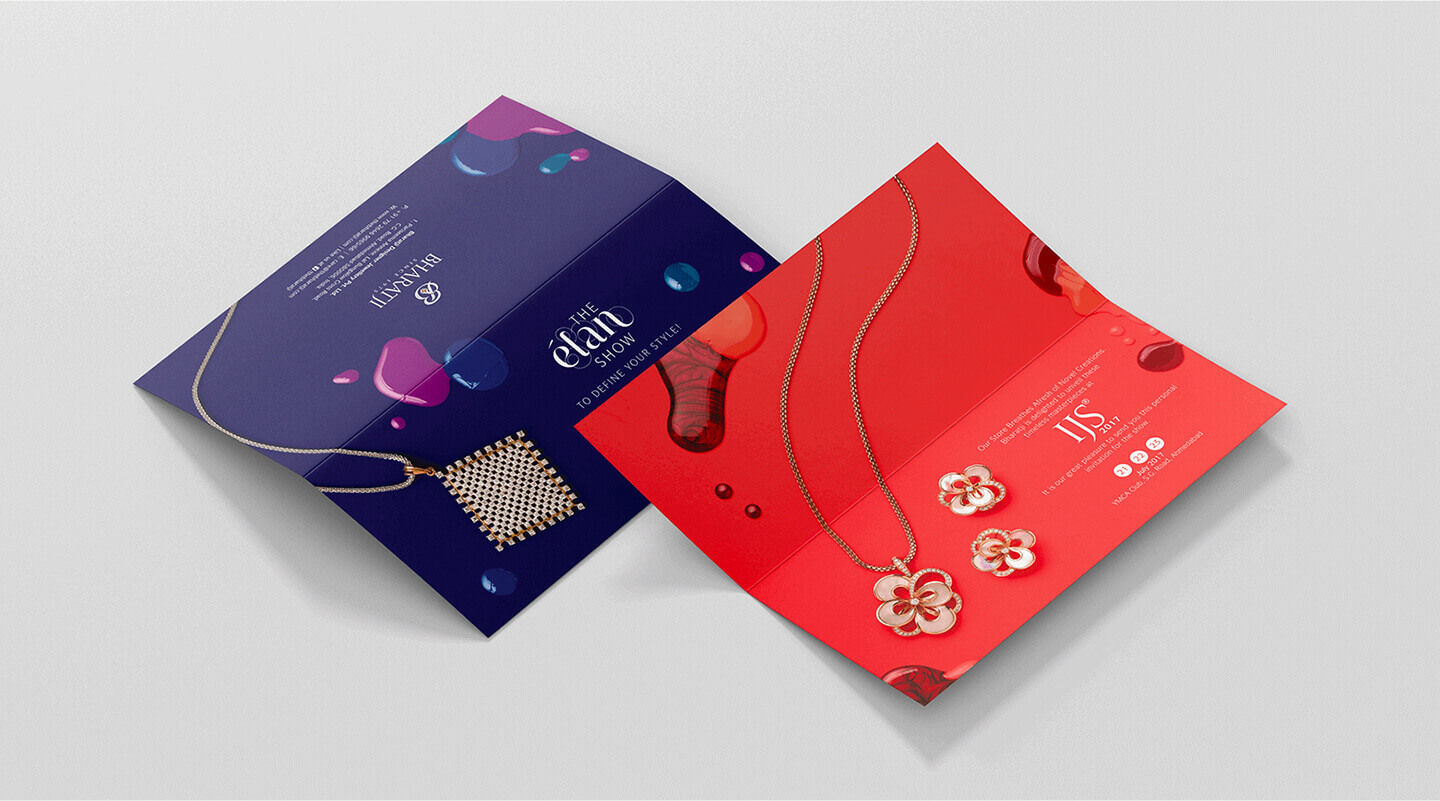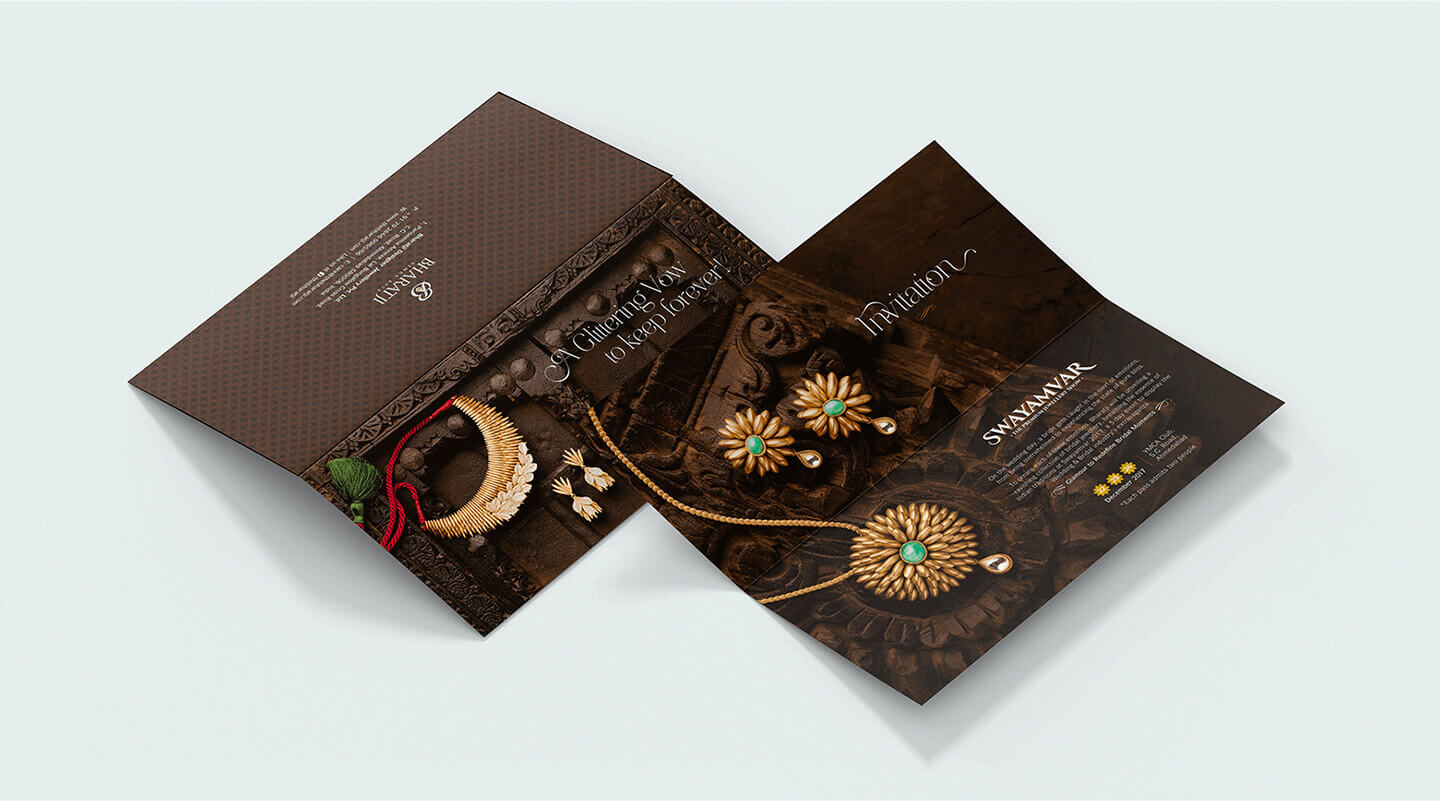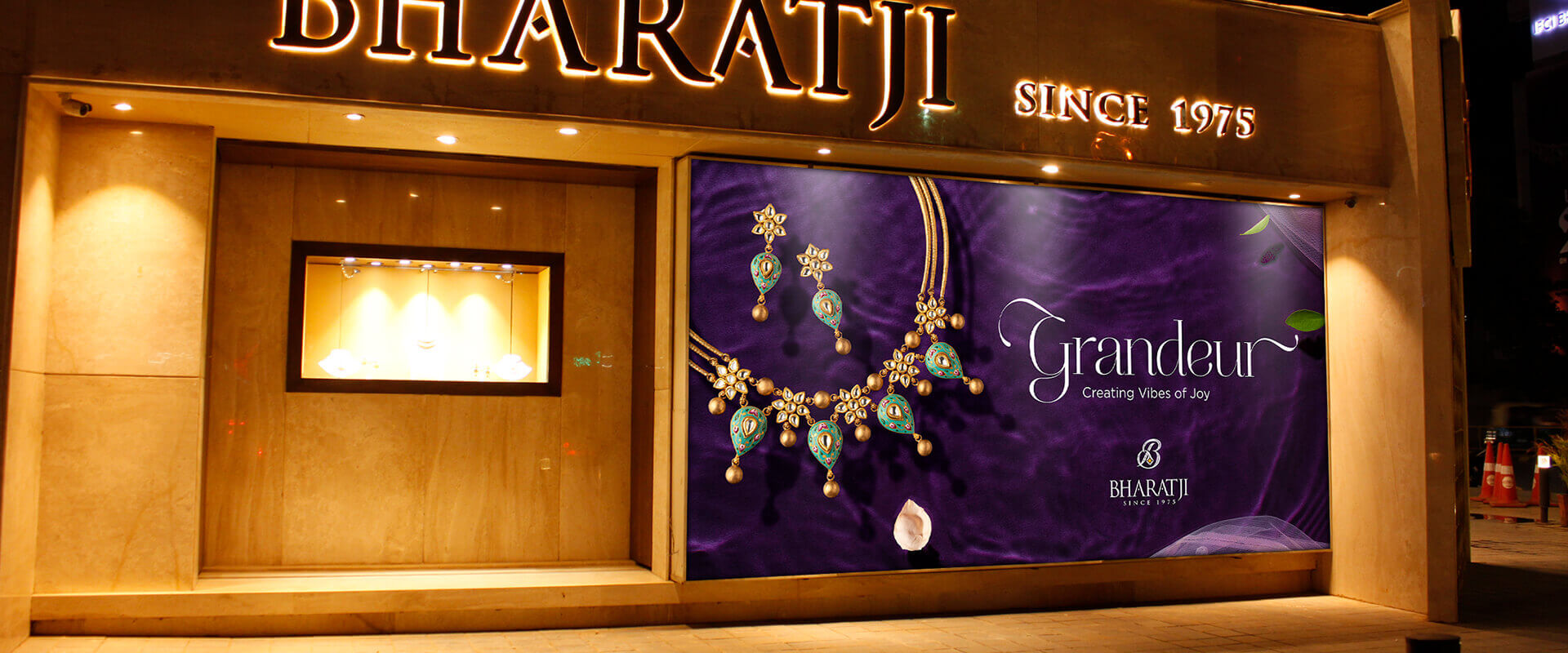 It was clear that Bharatji is not for the masses, but for the classes. Bharatji's core competencies were detailing and newness. This had to be brought out in front of an audience that does not just buy jewellery for how it looks on them but also appreciates the art that it is. The consumers were niche and the brand had to be carved differently.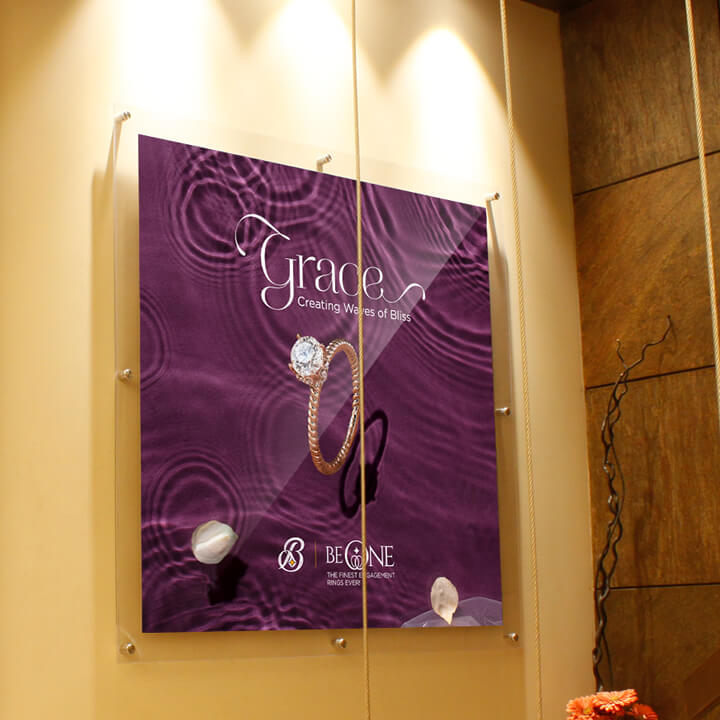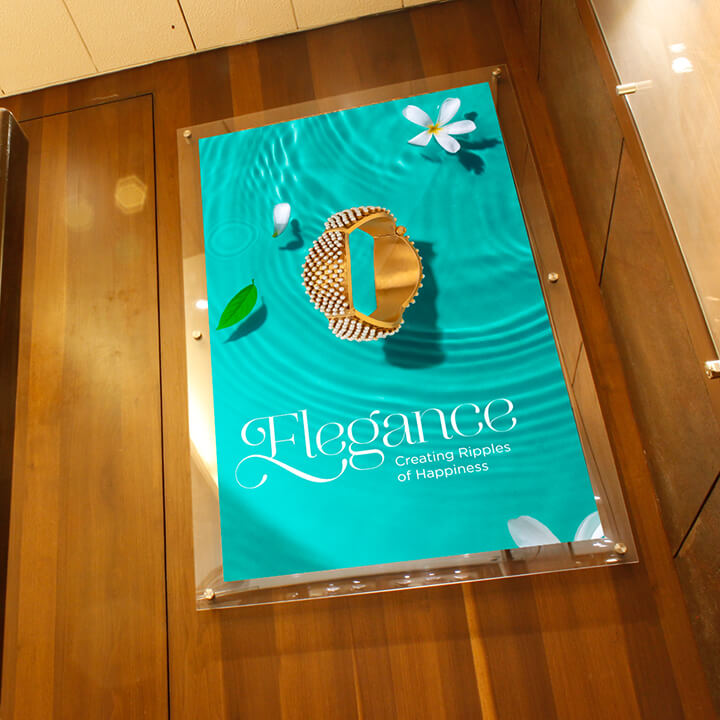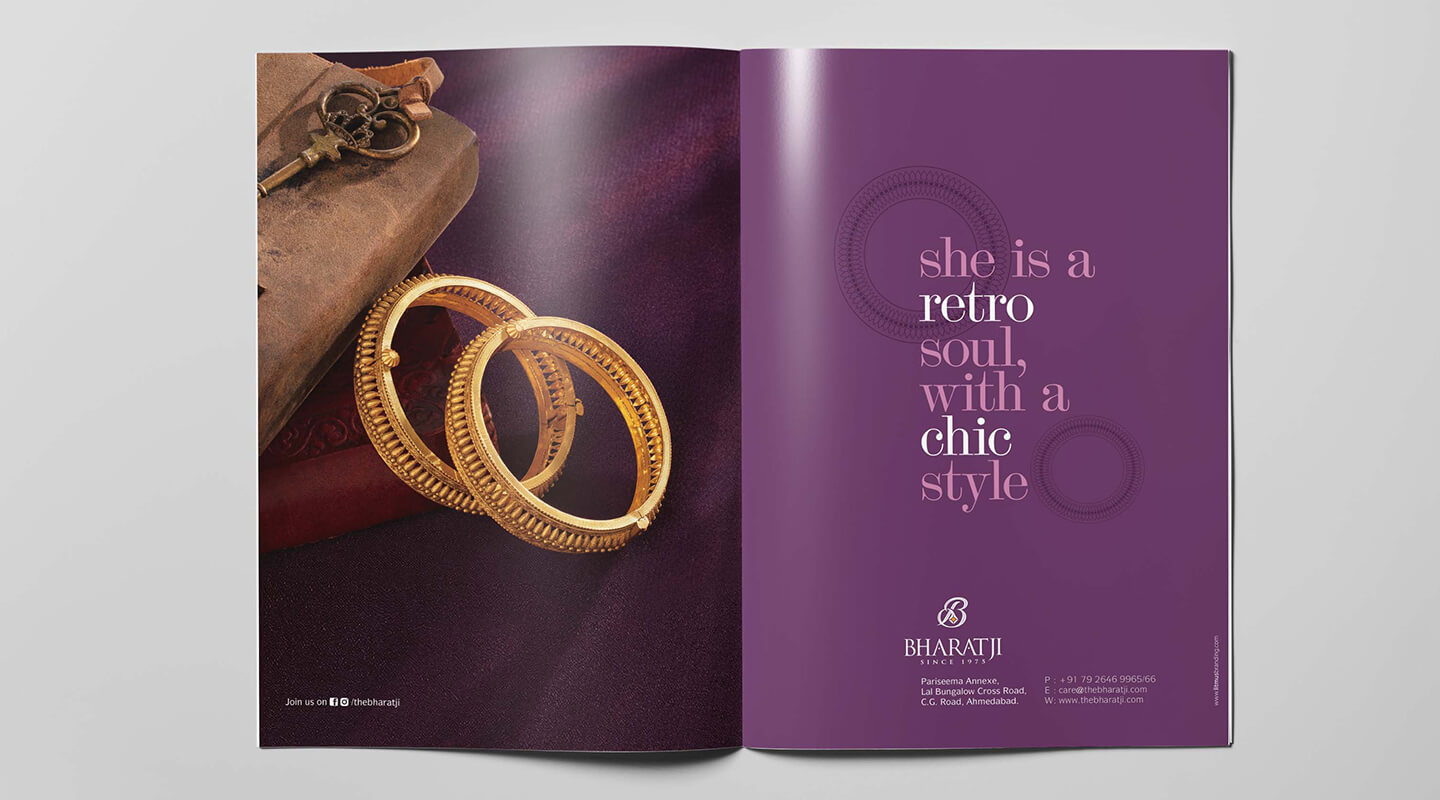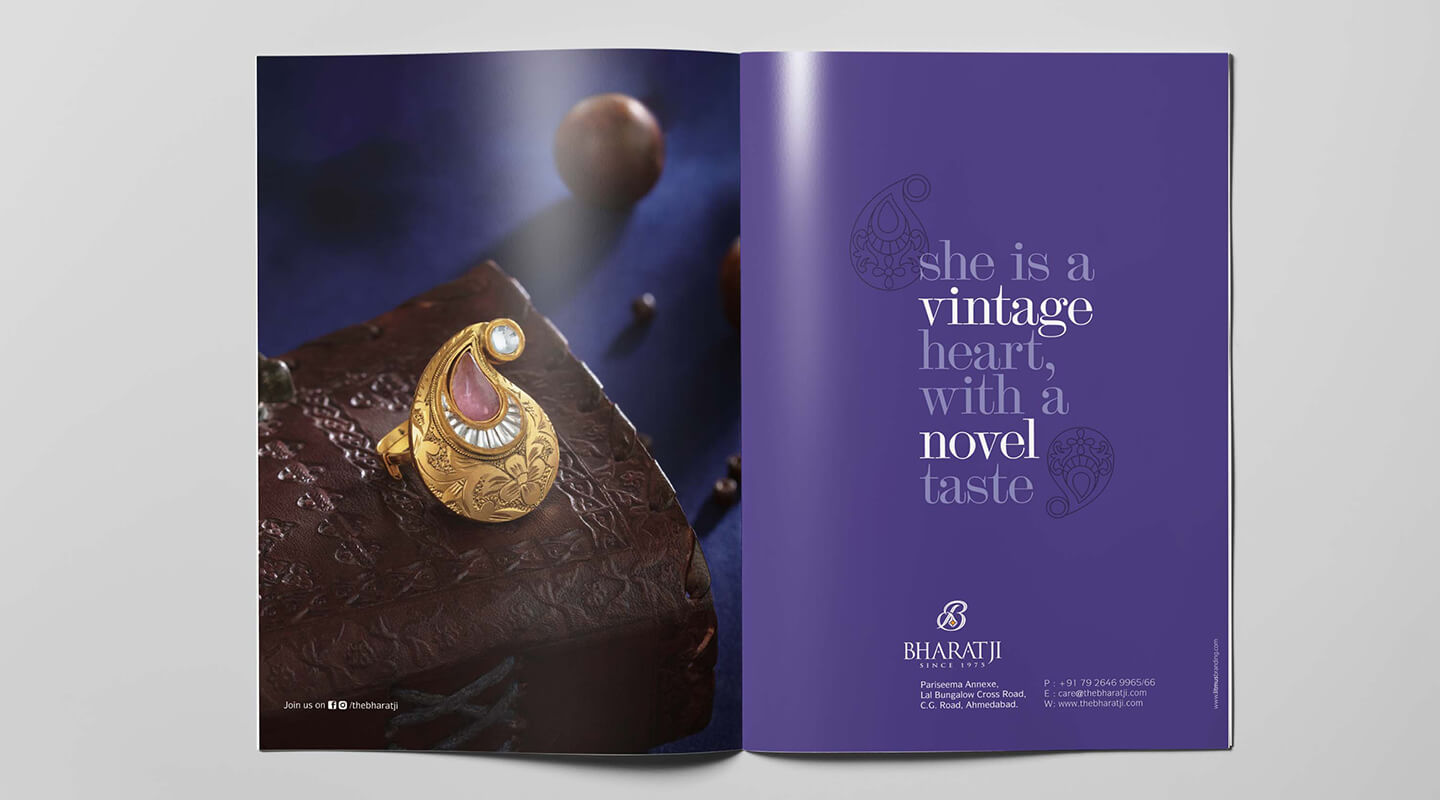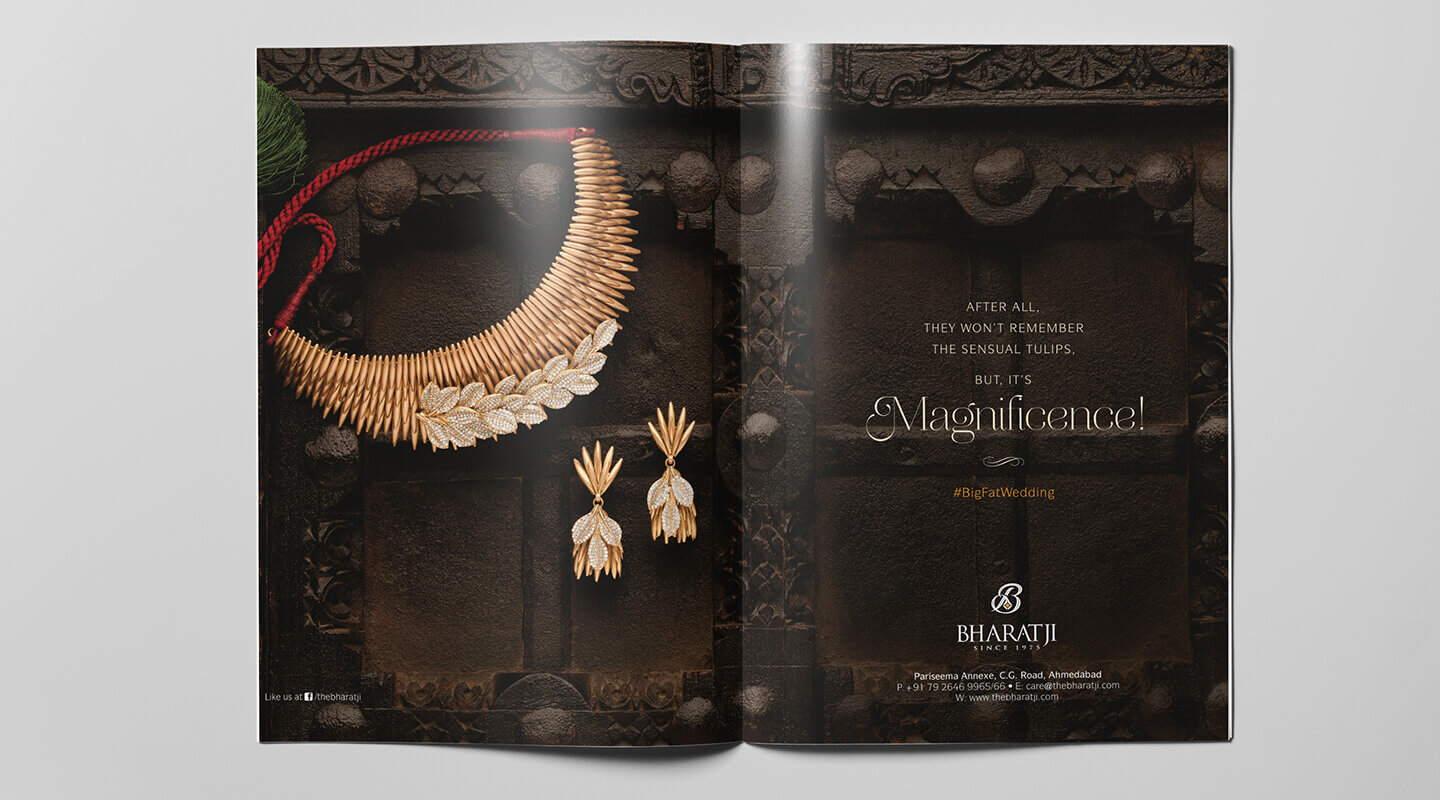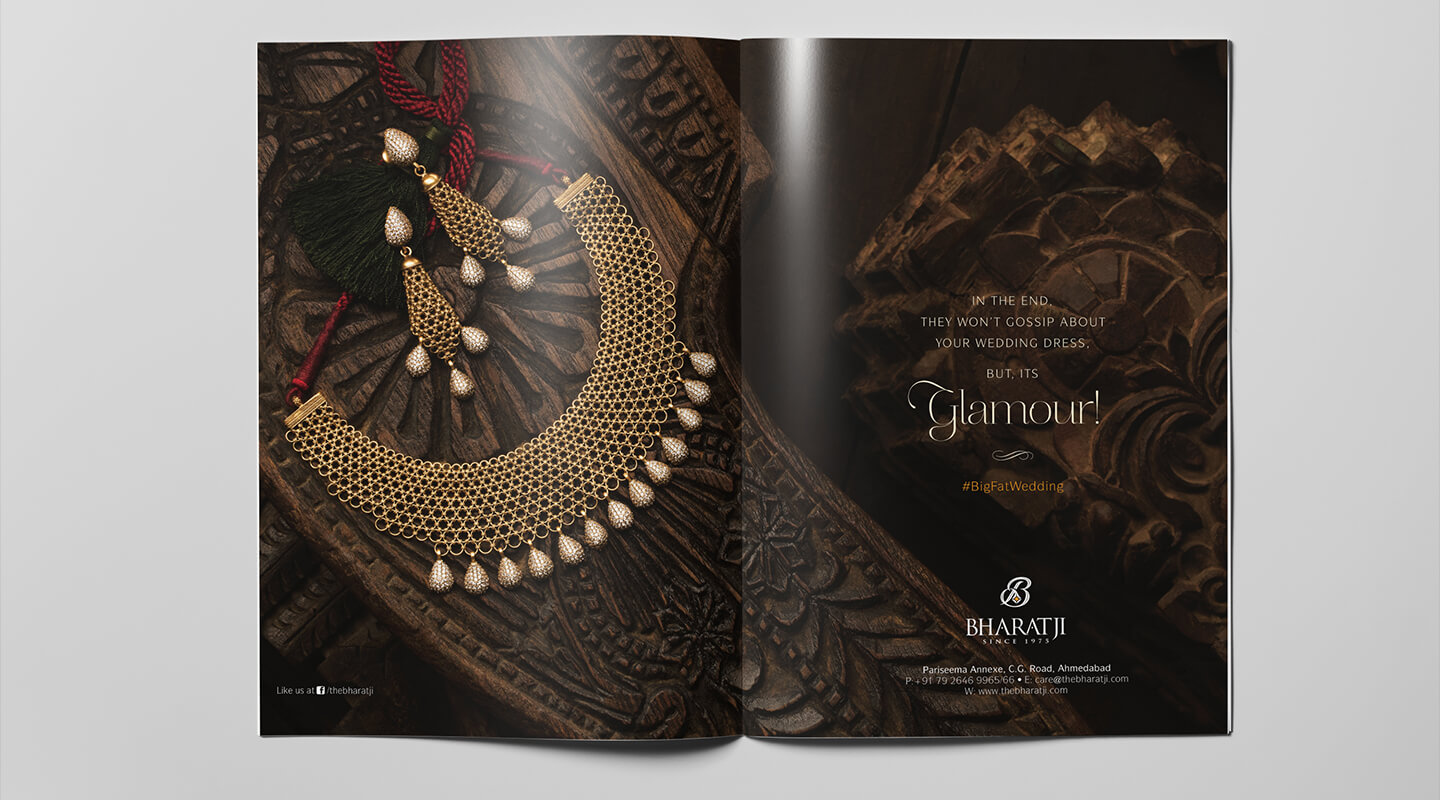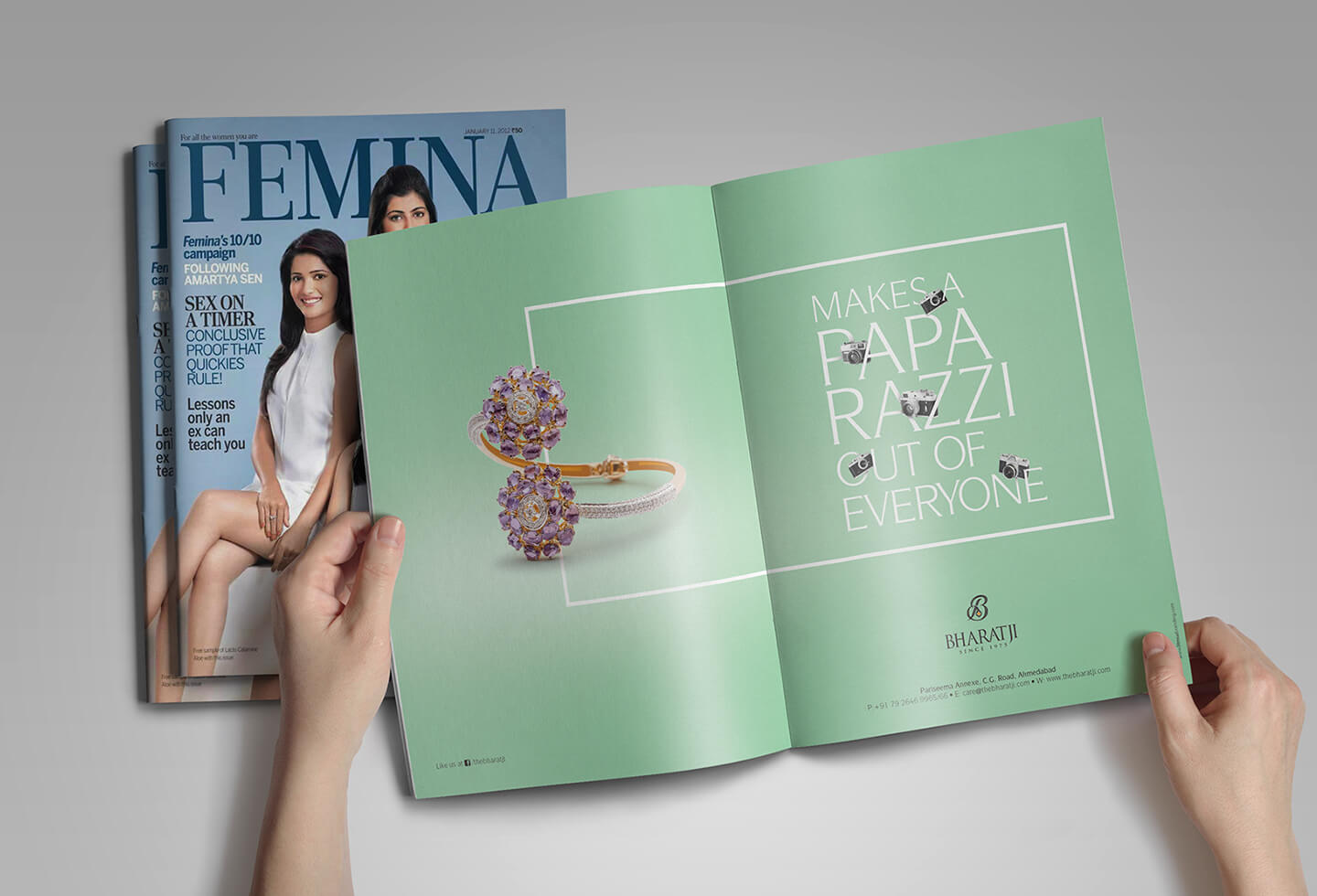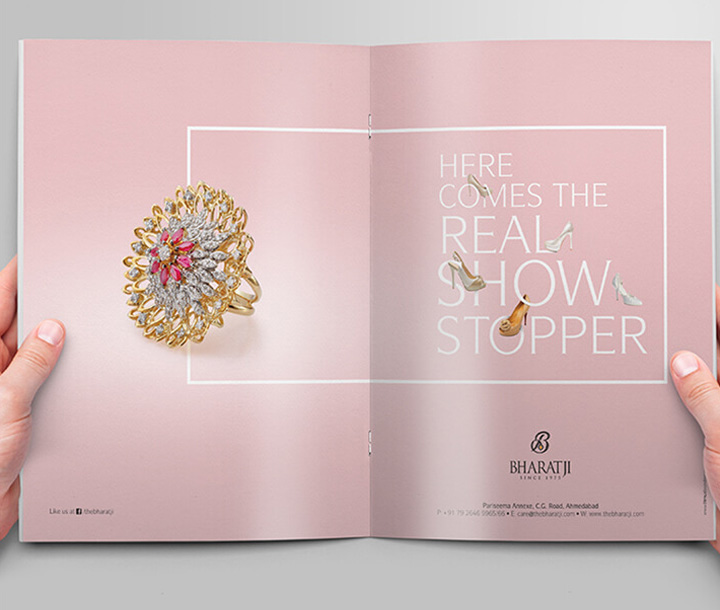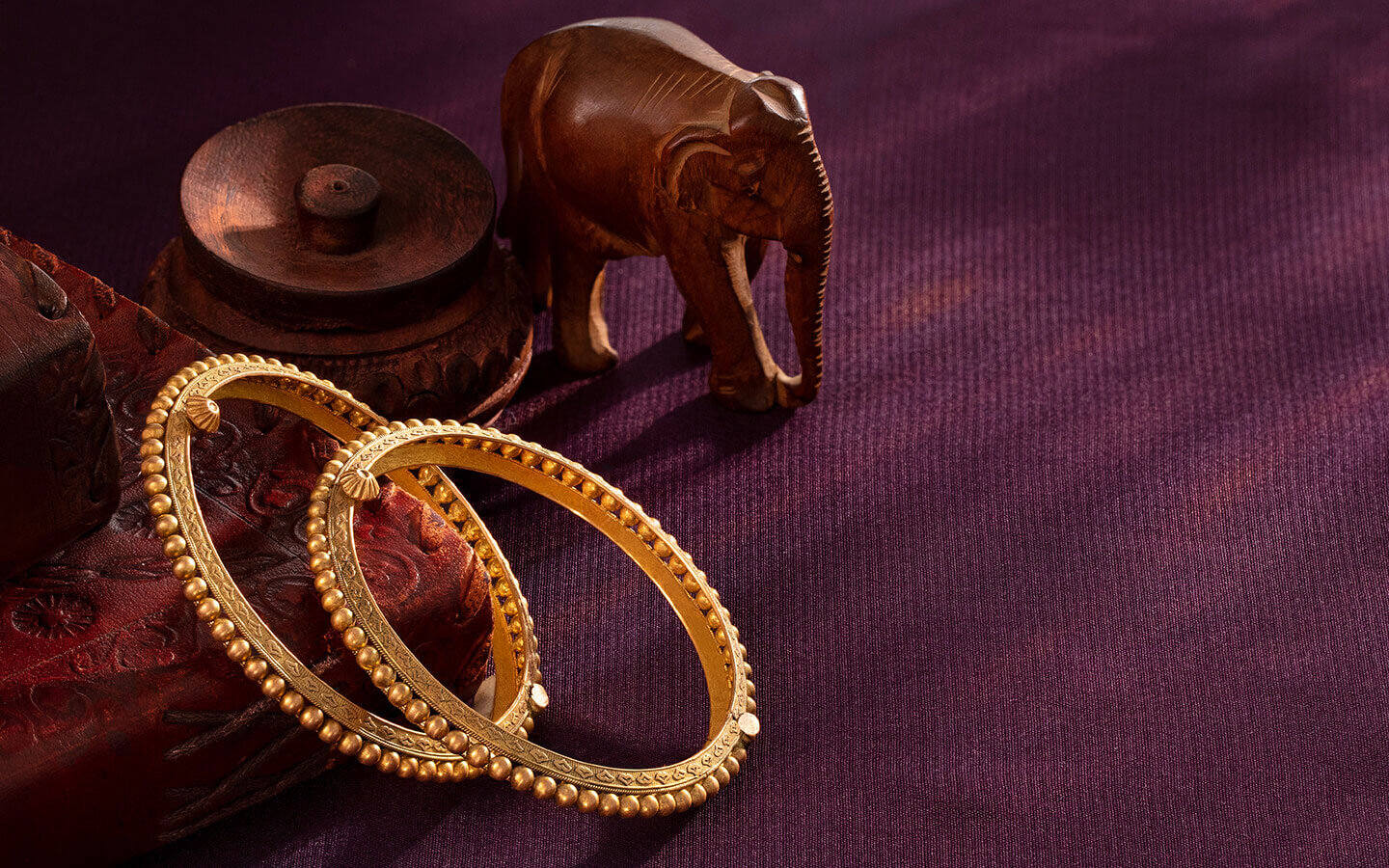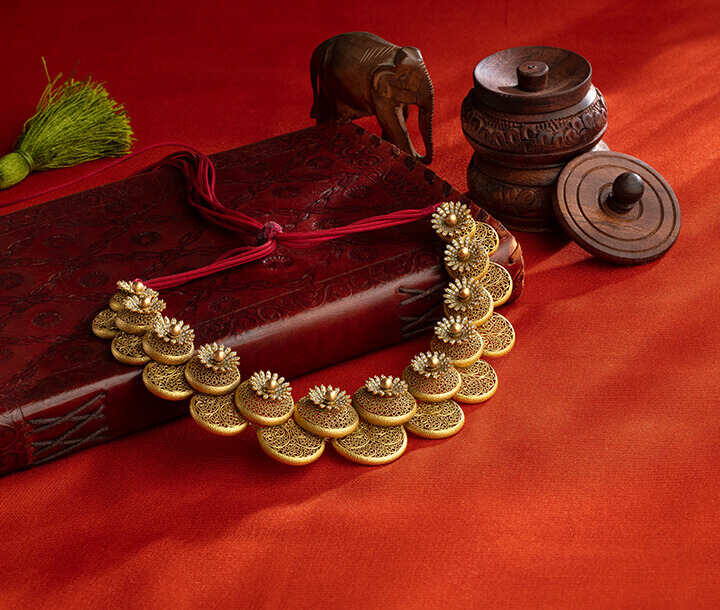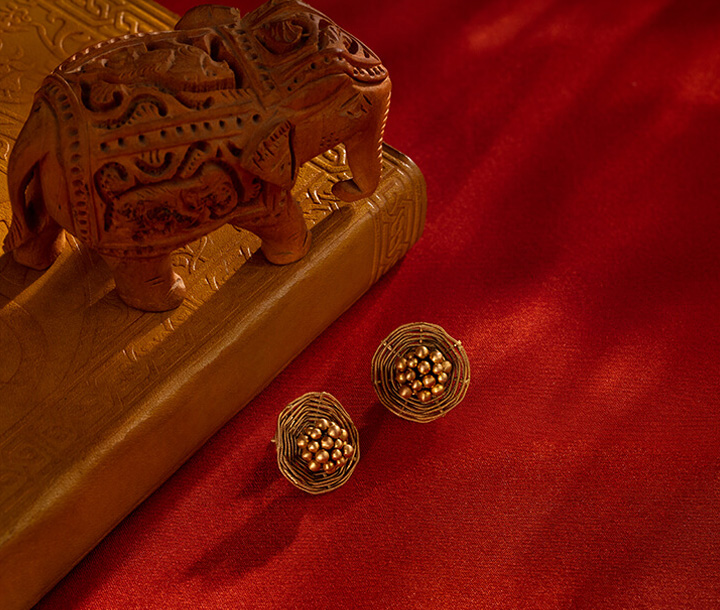 We adopted a unique style of photography to present what Bharatji had in store for their customers. This coupled with completely consumer centric communication helped enhance customer engagement on digital platforms, leadings to more footfalls, sales and ofcourse brand loyalty. Especially for festivals, or personal celebrations the right mix of these social media campaigns with limited but specific offline activities such as OOH, Print Media Ads, and brand activation campaigns helped us communicate what Bharatji really stands for.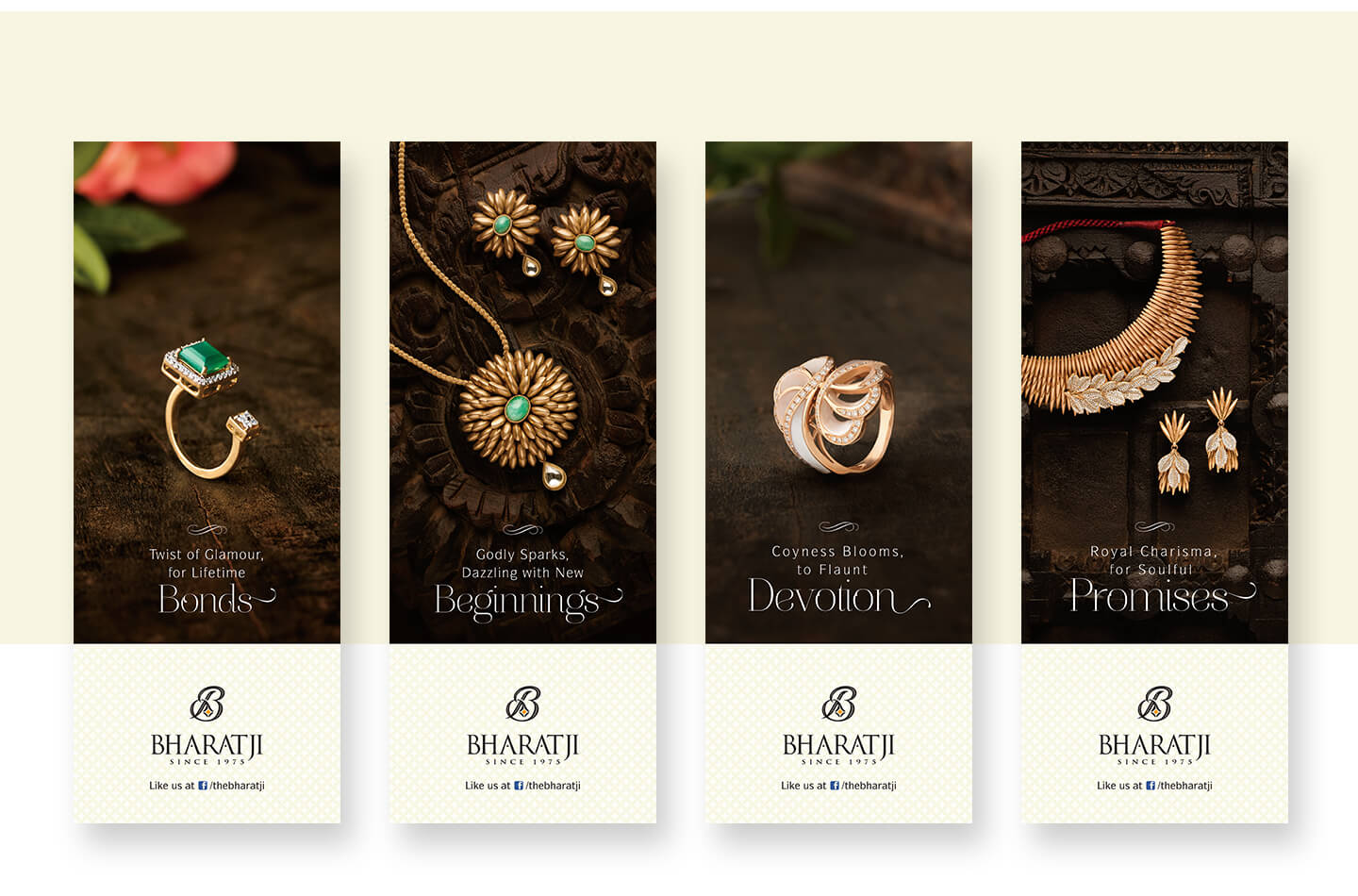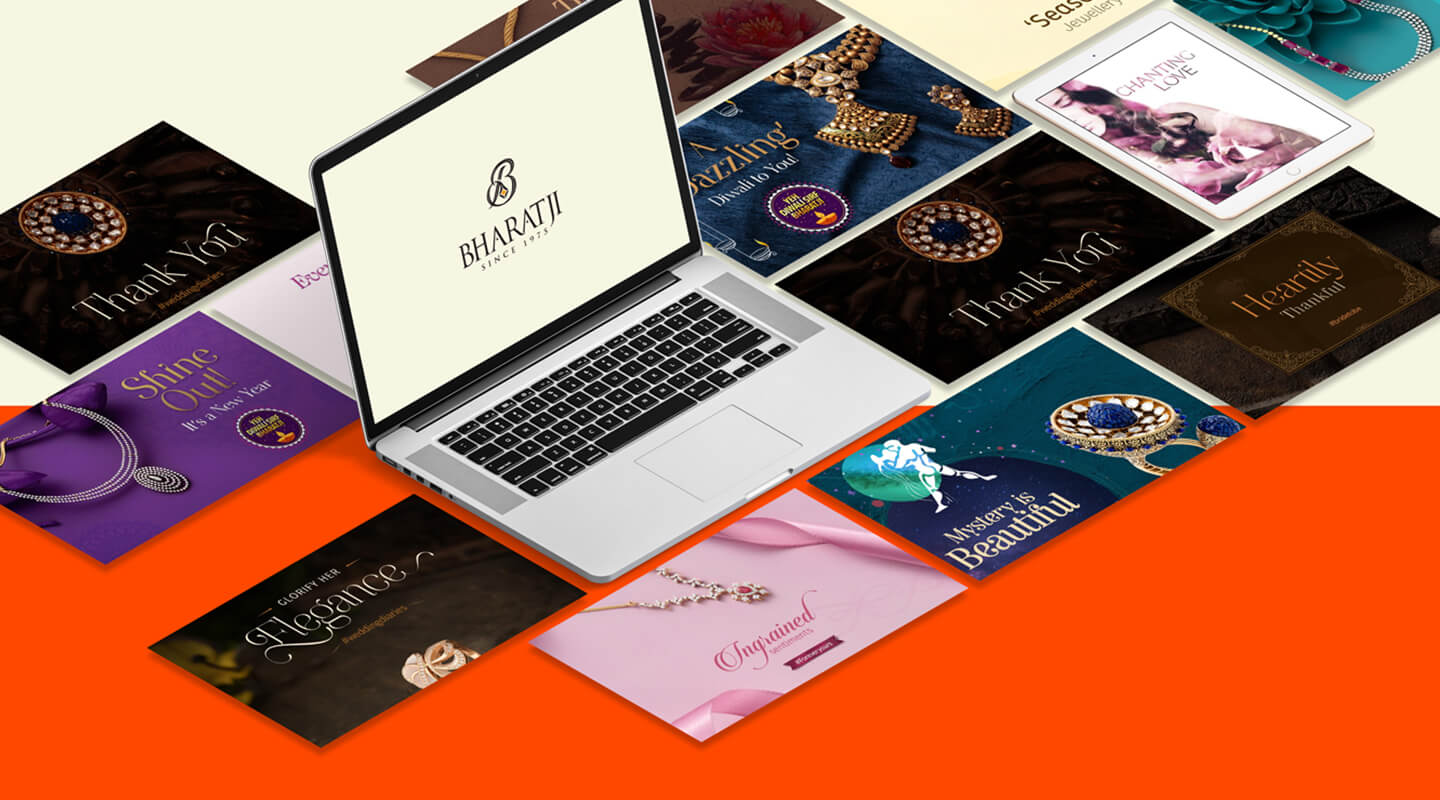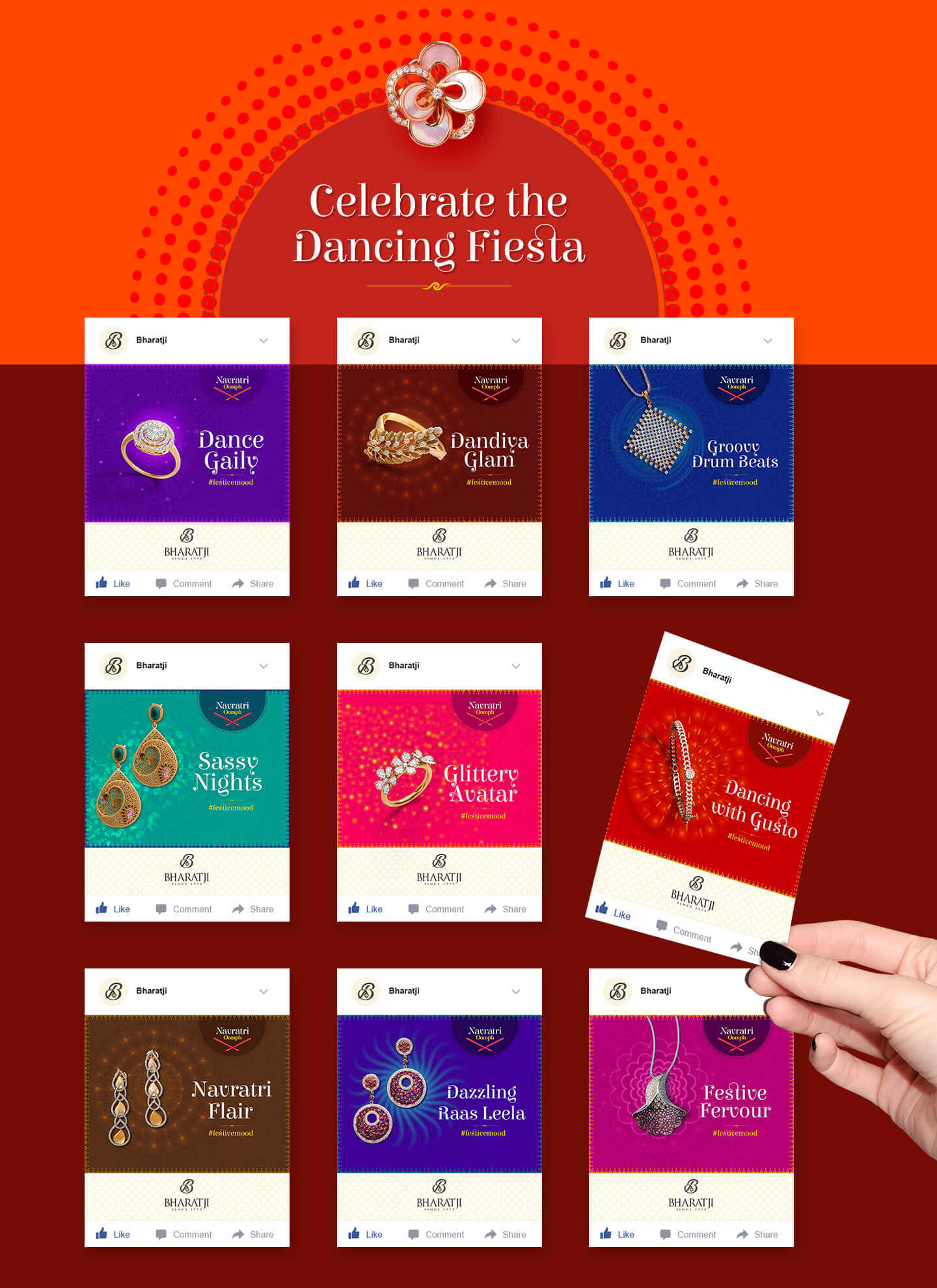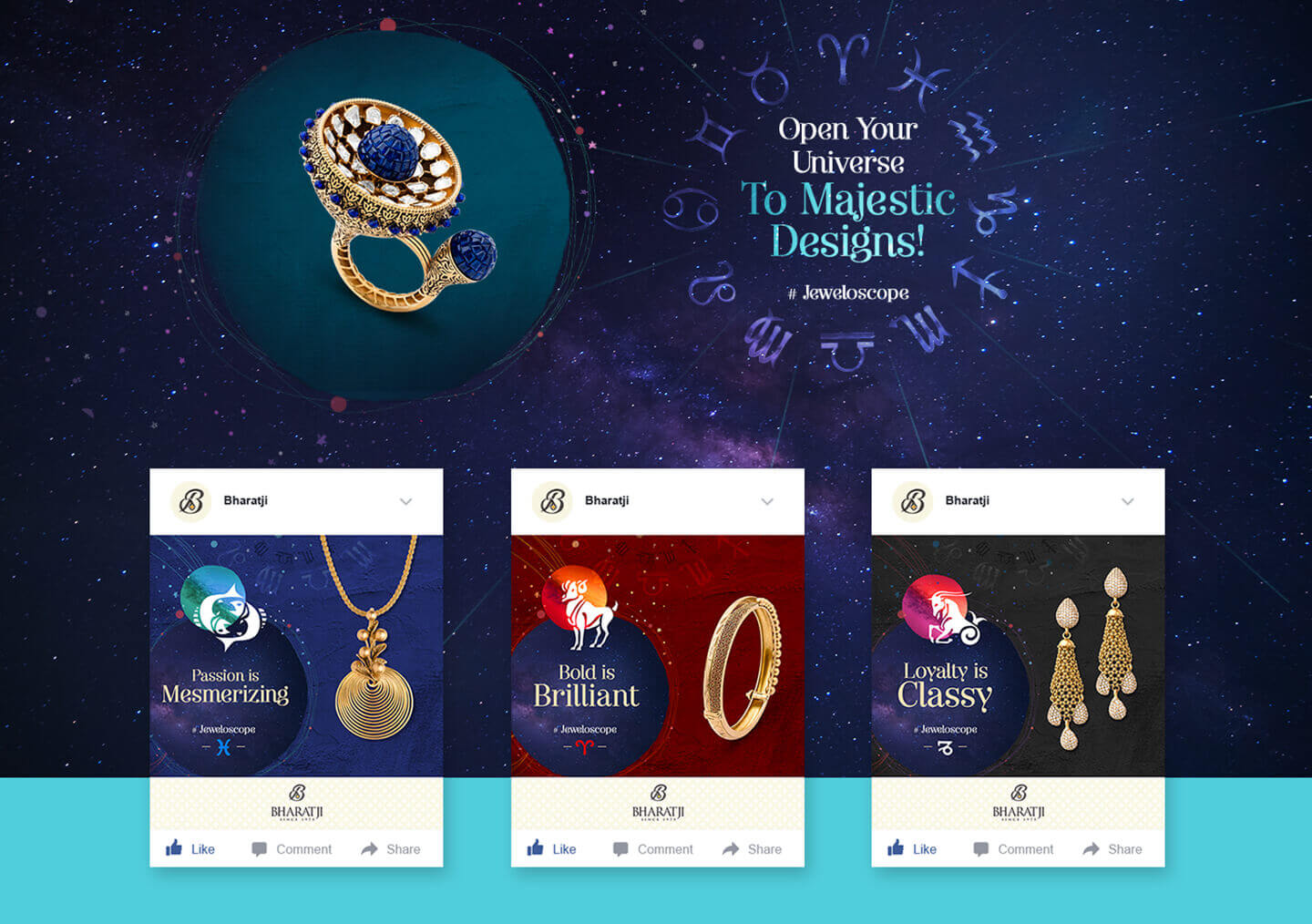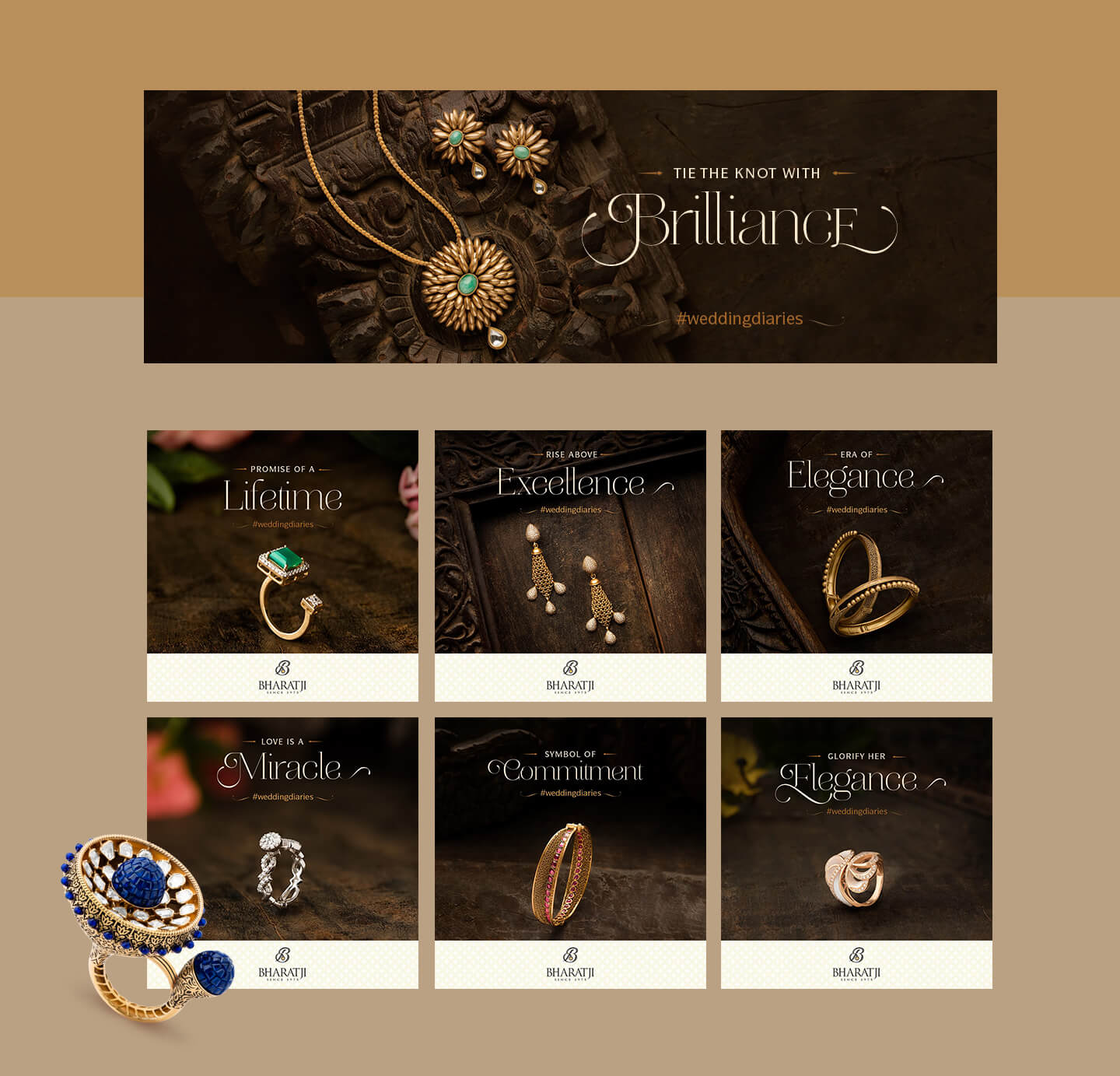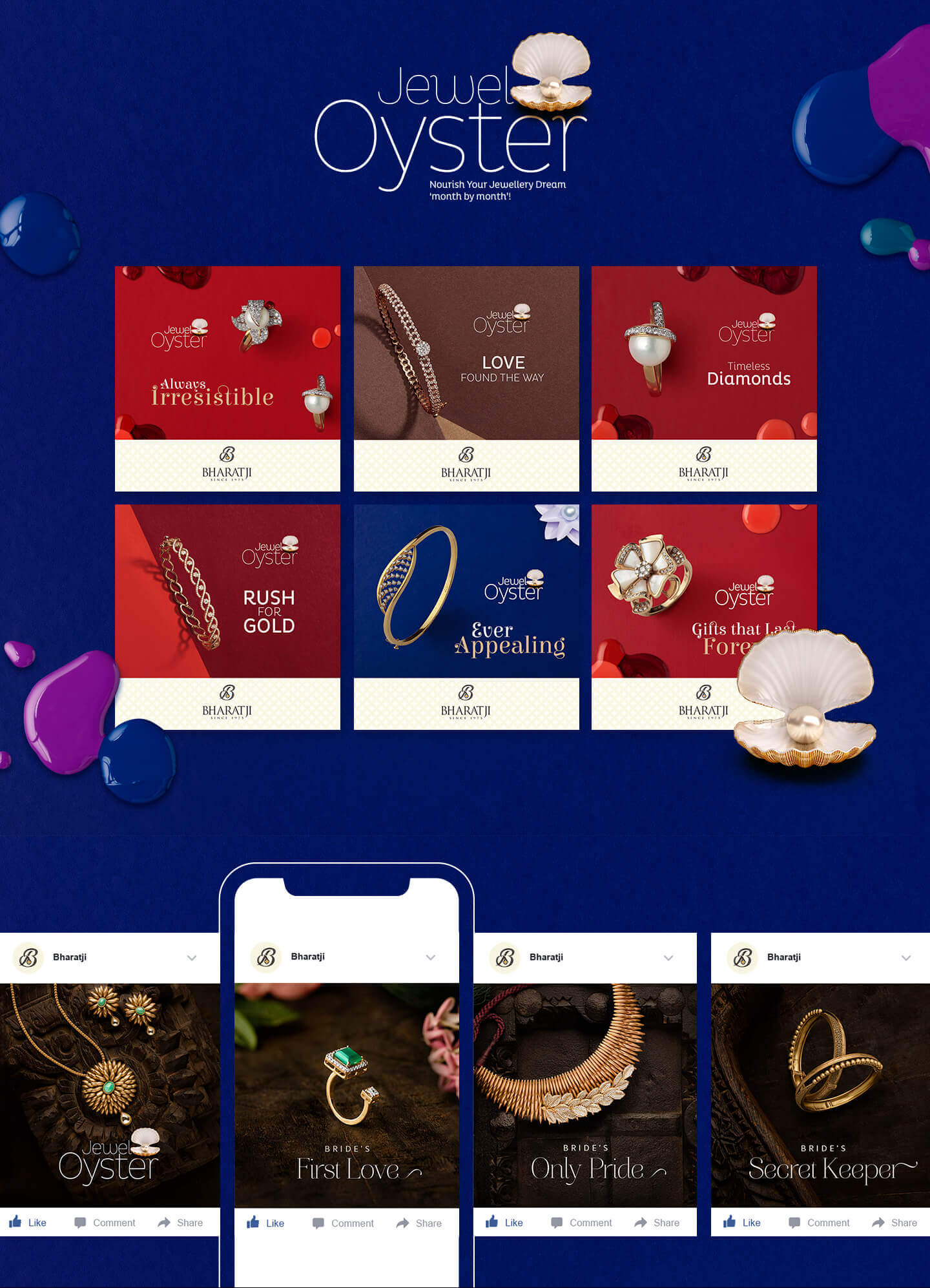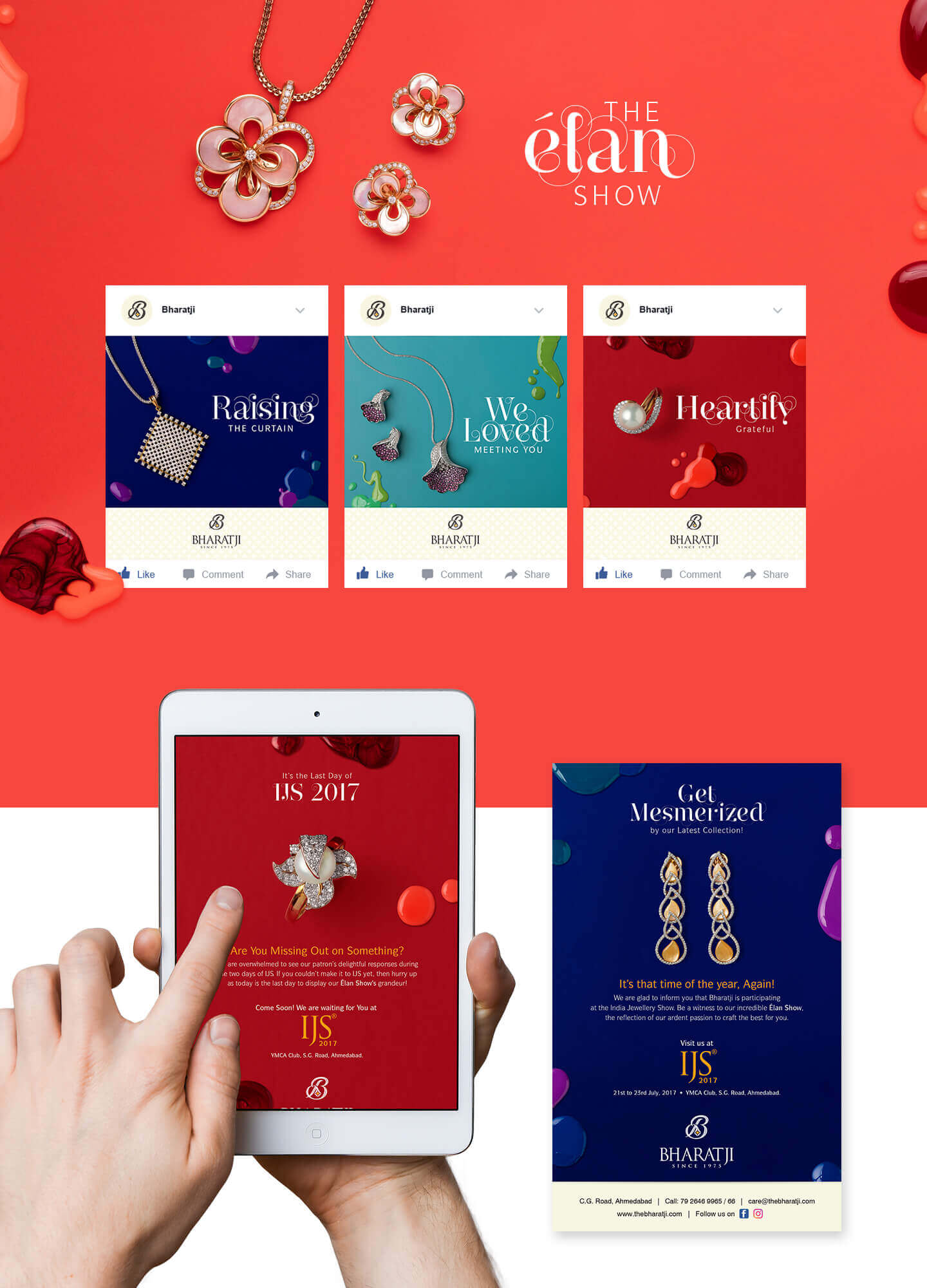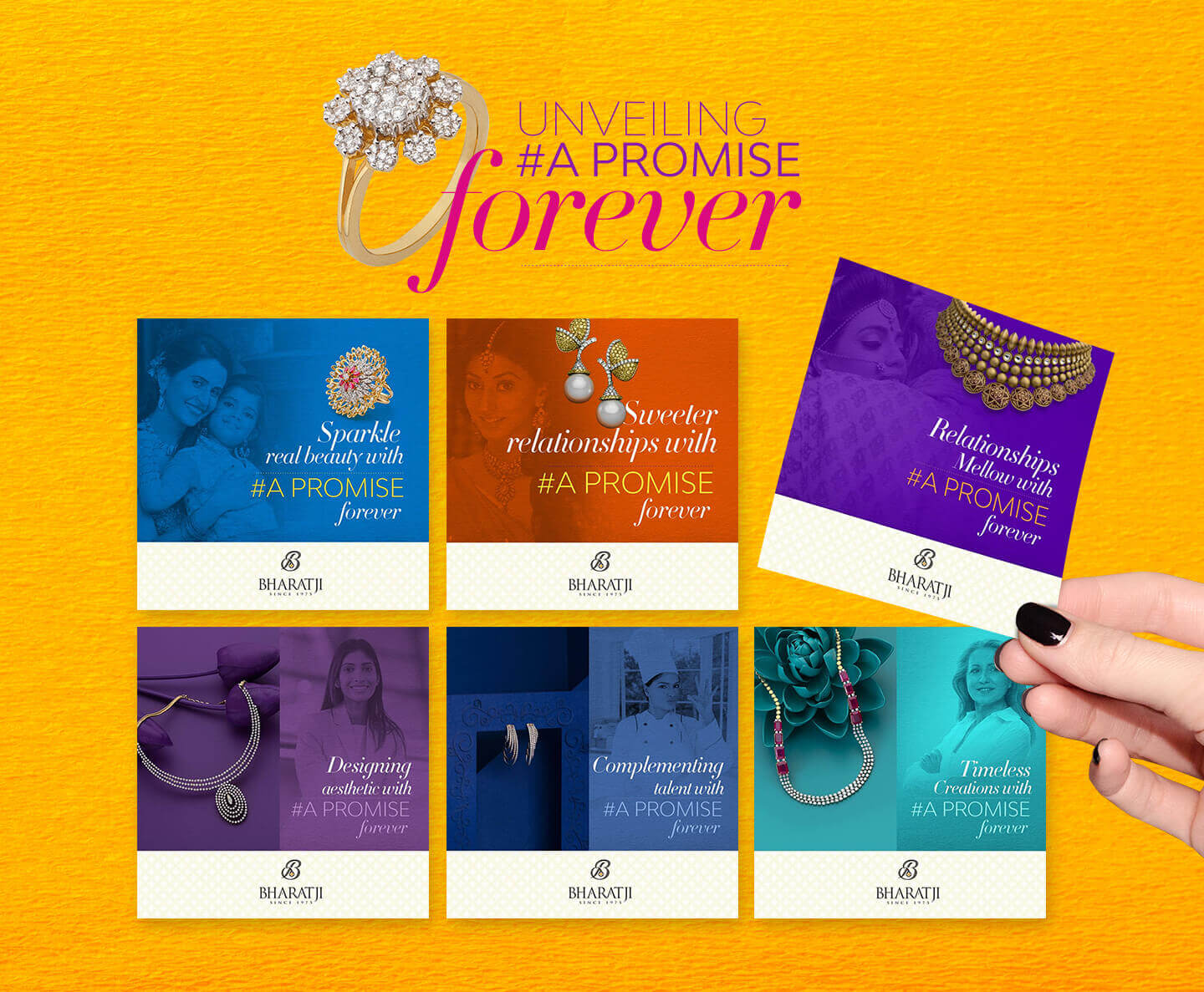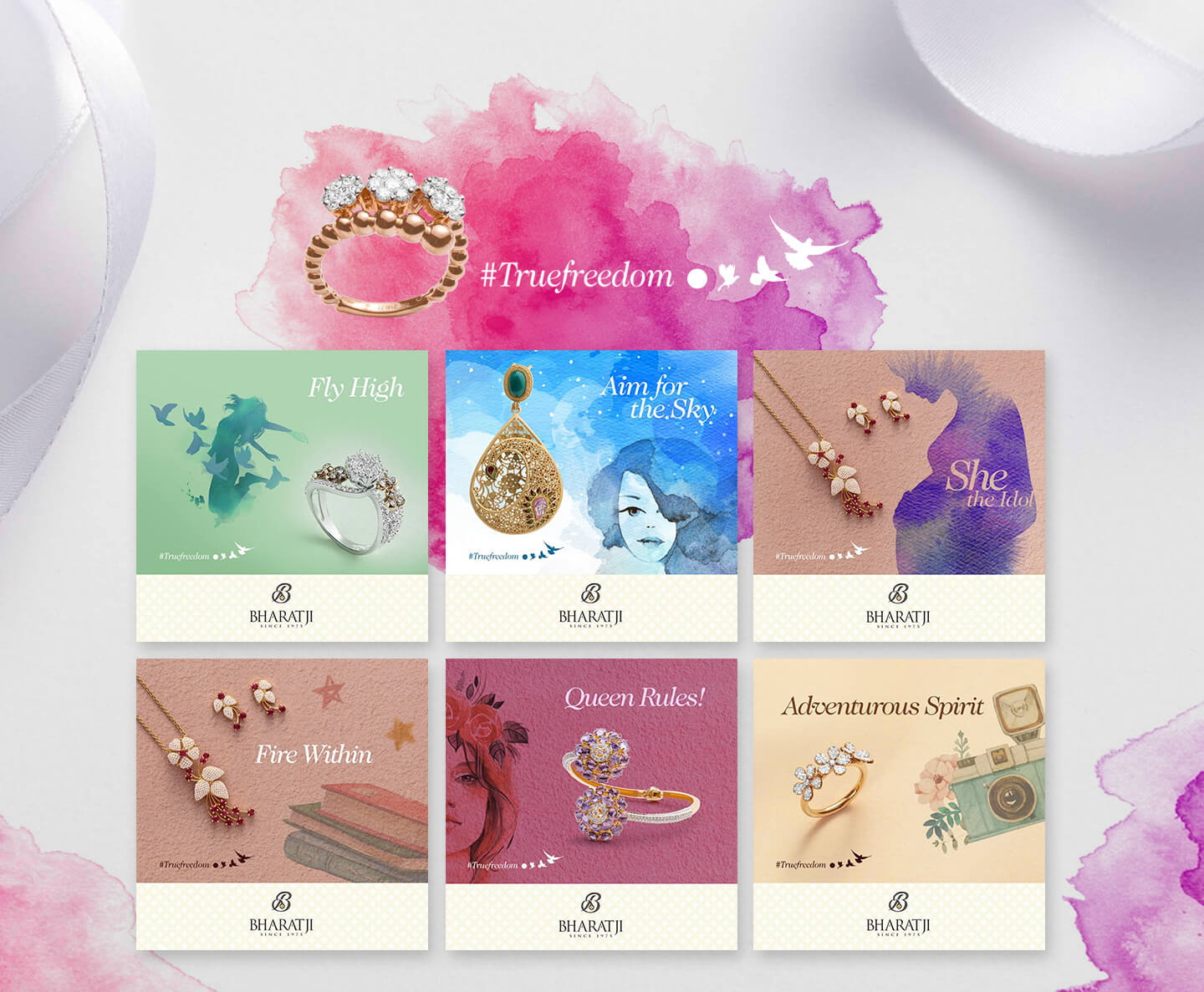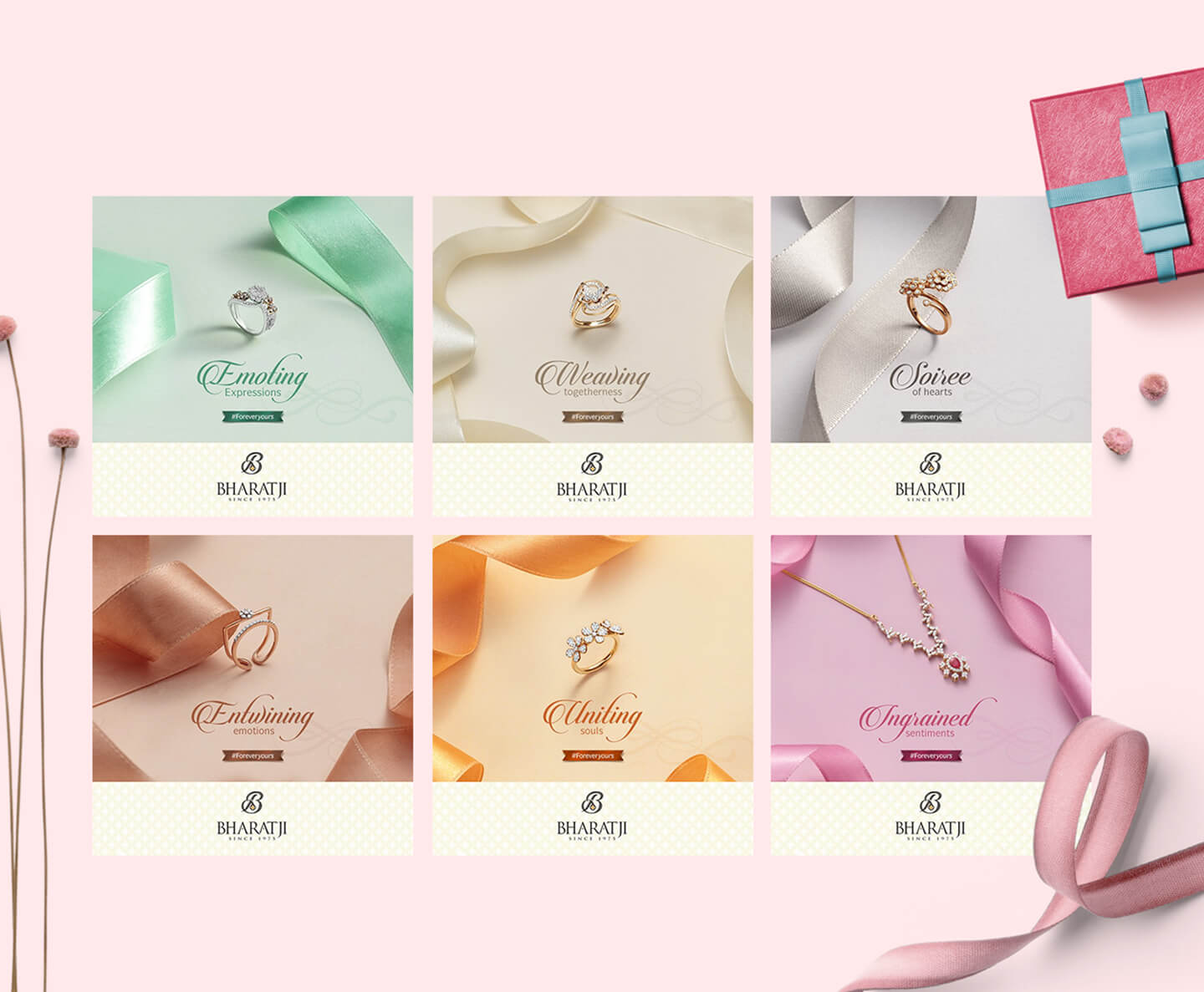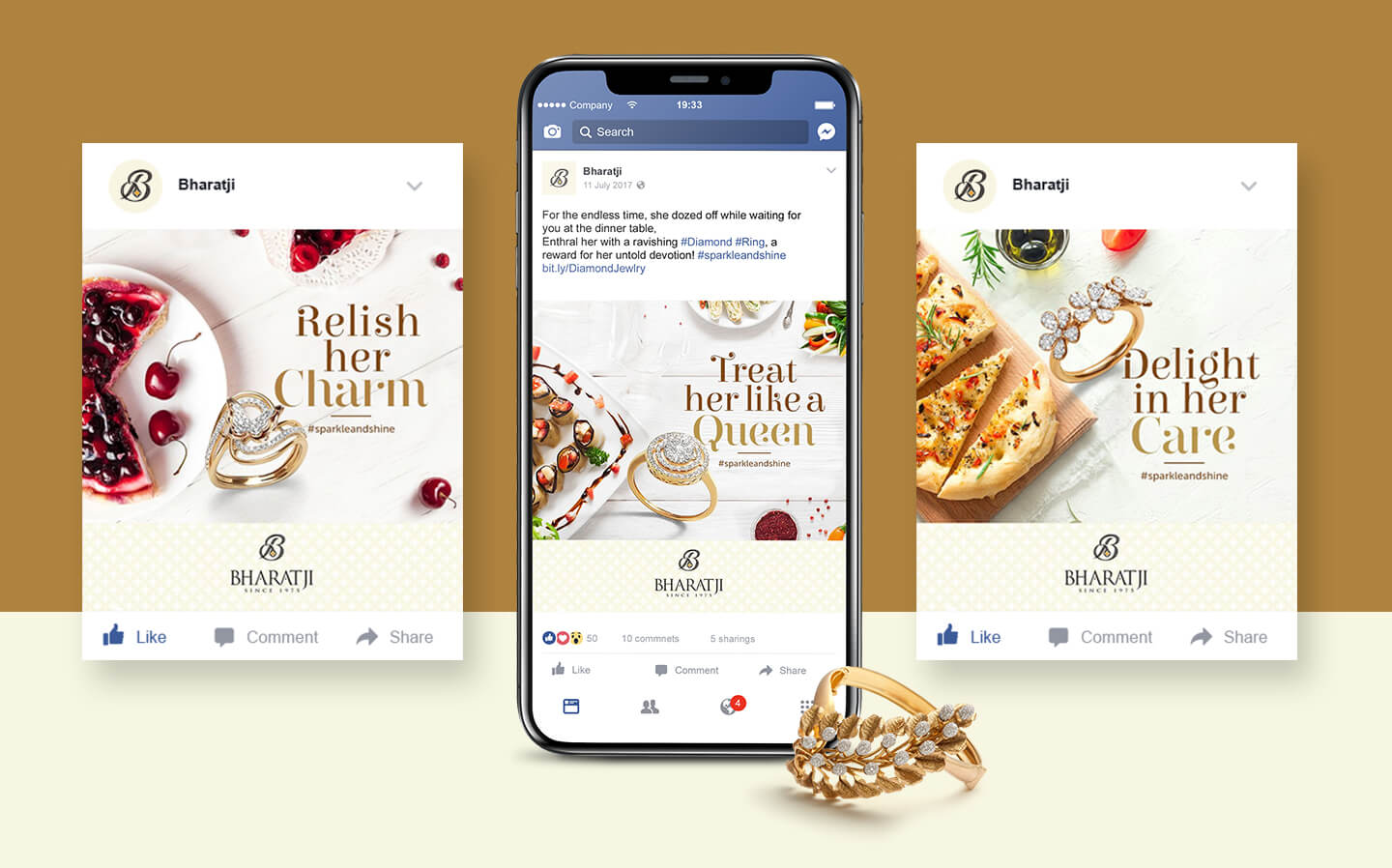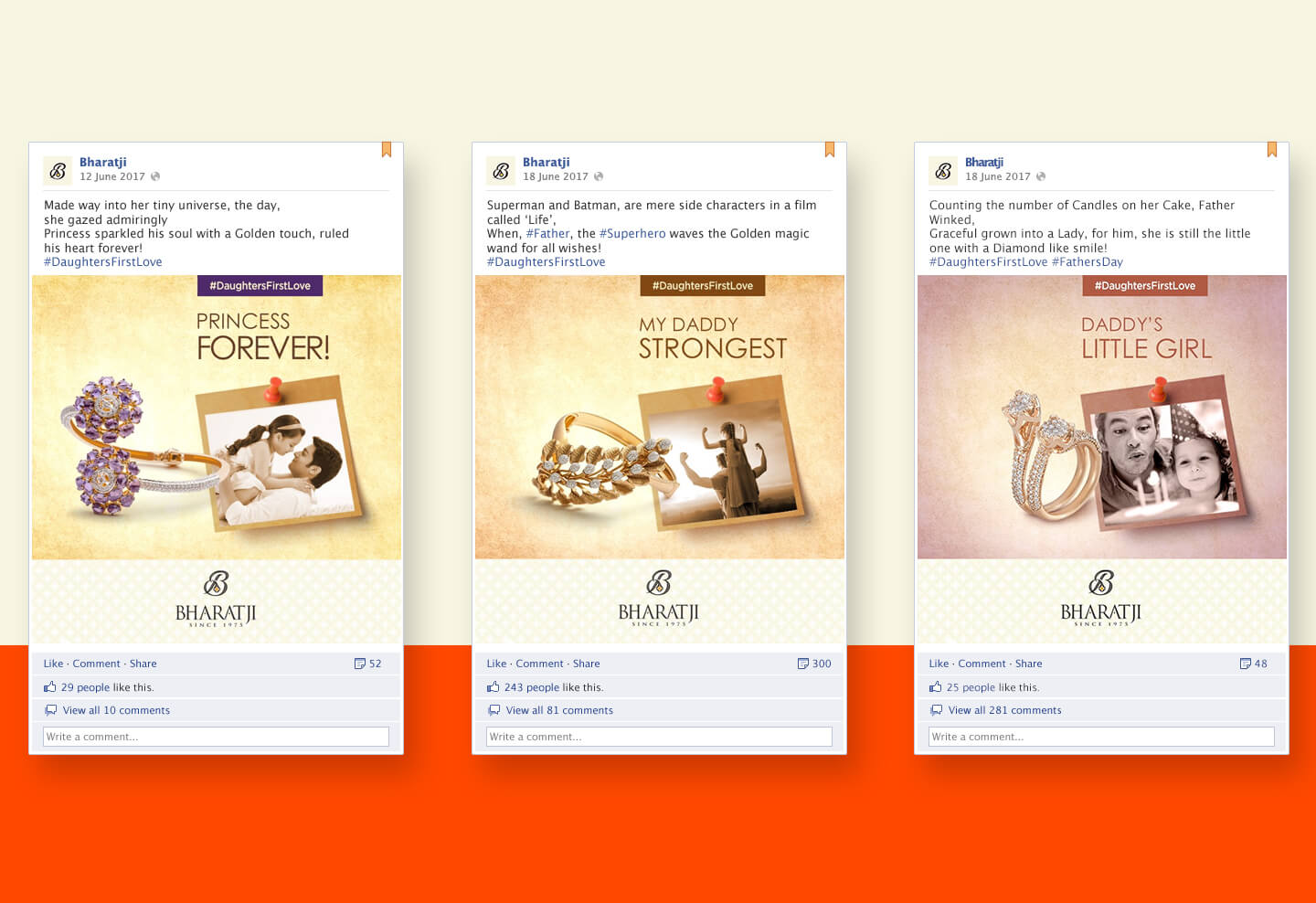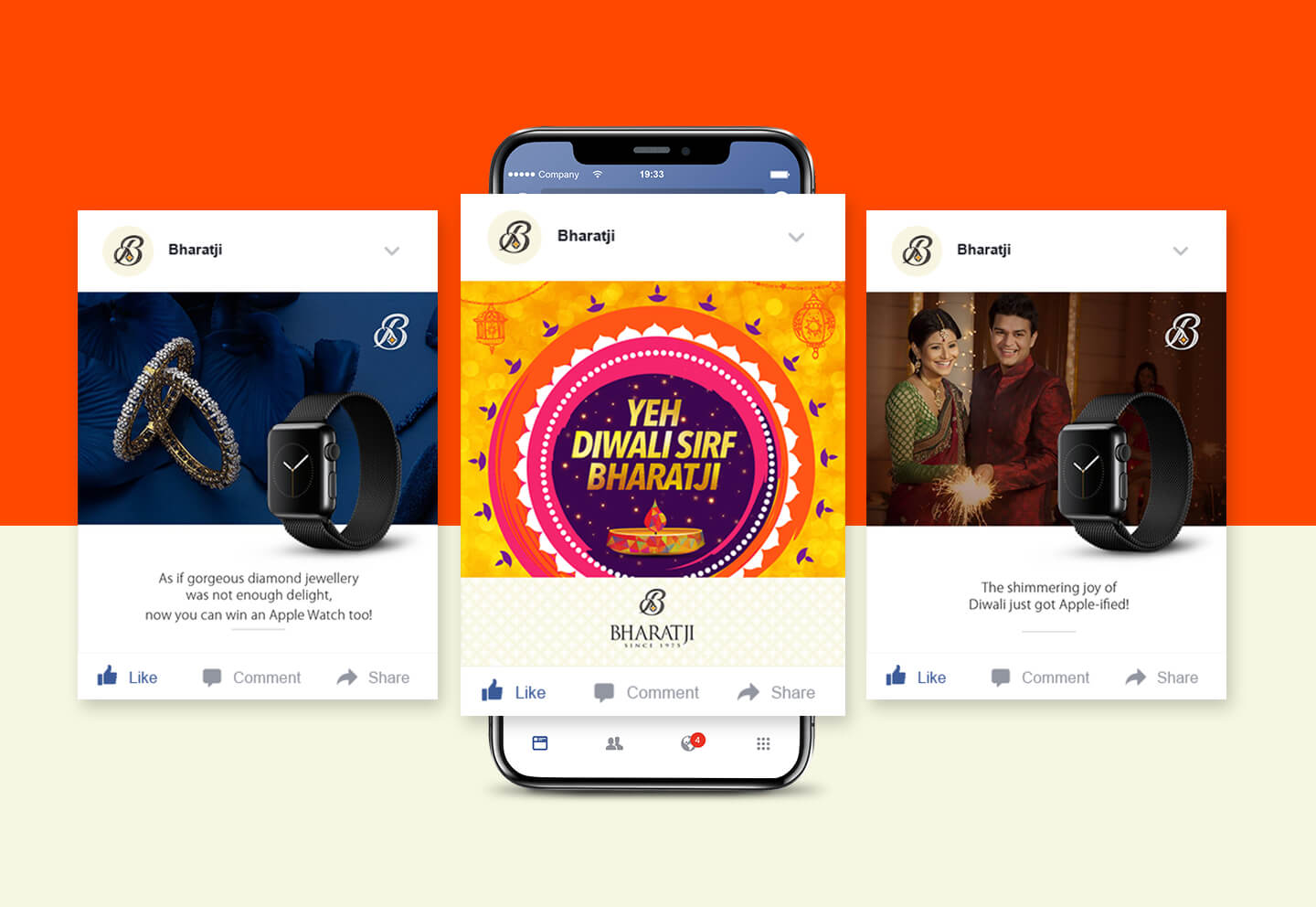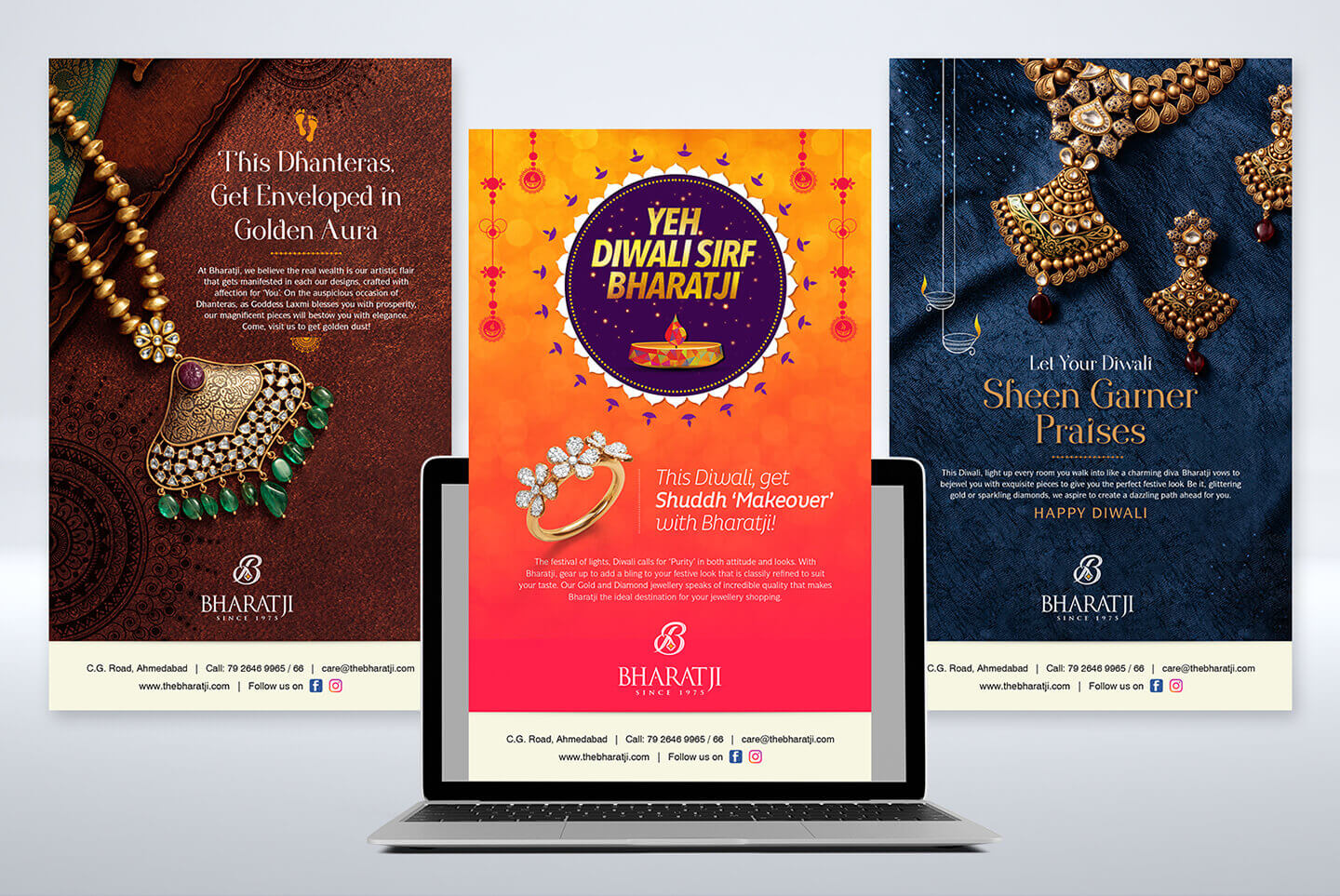 Impact
Increase in
Facebook page engagement
Increase in
overall website traffic
In a span in 2 years Bharatji's Facebook page witnessed a whopping increase.
The Social media campaign #Hypnotize that focused on the unique features of Bharatji's jewellery was highly appreciated on Facebook with total post engagement of 24,497 and 1,39,449 impressions. Above all, the SEO strategy increased the website traffic by more than 40% and an Instagram story in 2017-Yeh Diwali Sirf Bharatji campaign got featured in Ahmedabad's Instagram City Stories. The story revolved around customer purchase experience.