Video advertising strategies that you must know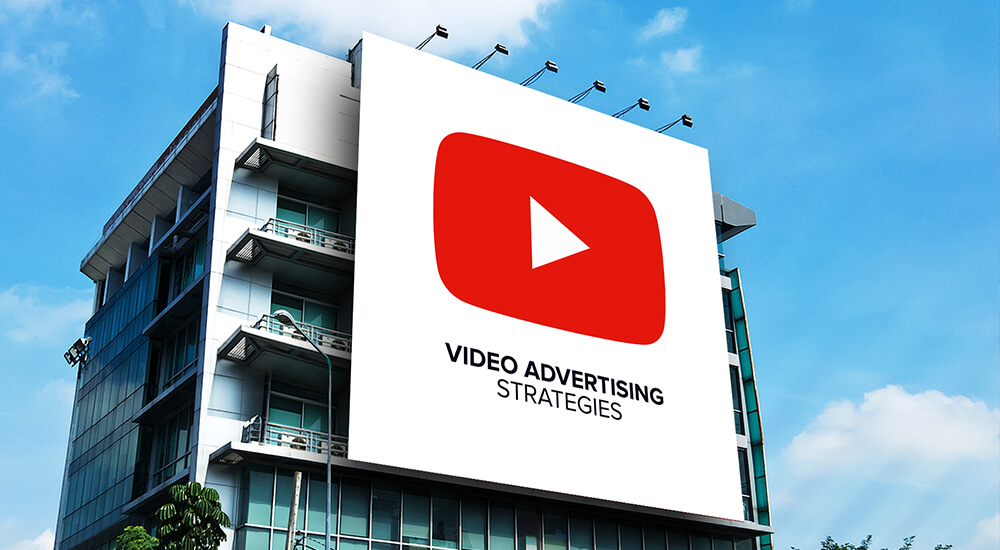 Video advertising is an effective way to reach your target audience and increase sales. Video ads can be seen as a more personal approach, which gives the consumer a better idea of what your product or service does. Furthermore, video ads are also interactive, which means you have the ability to capture a user's attention with Shoppable Video Ads.
There is no denying that the engagement with video ads is longer and deeper than other visual content. A study by Omnicore Agency estimated that by 2022, 82% of all consumer internet traffic would be made up of videos. And therefore, it comes as no surprise that social media platforms like Instagram are now showcasing themselves as platforms focused on video and entertainment.
In this article, you'll discover a few simple yet impactful video advertising strategies and how it can help grow your business!
Video Marketing is an extremely powerful medium for communicating with consumers or prospects. The power of videos is undeniable and the reach that they have on social media platforms like Instagram will only continue to grow over time as more ads are created in this format. As a business or marketer, you'll need to create a video advertising strategy that will best suit your needs and budget.
Let's take a look at some of these video advertising strategies listed below!
1. Emphasize on stories and not sales
If you want your video to be viewed in great numbers, it needs to create value for the viewer. Videos that are only focused on a brand or driving sales will most likely be ignored, but those who tell stories about themselves and what they can offer their viewers more than likely have an audience captivated by their story. The best videos connect with people through storytelling in order to create engaging content which is sure not only watchable but share-worthy too!
One classic example is Budweiser's storytelling video. The video showcases an imagination of how the legendary broadcaster Harry Caray might have called the Chicago Cubs World Series Victory. Take a look at this video!
Takeaway: Your video is a story that needs a beginning, middle, and end. In fact, Facebook also recommends uploading short videos that tell a great story to keep your audience engaged all throughout. Take a look at Facebook's video best practices checklist.
2. Using the First Few Seconds Wisely
Did you know that the average attention span today is merely 8.5 seconds? That is even less than the 9-second attention span of a goldfish! Therefore, your videos need to grab the attention of your audience as they scroll through their feed.
One of the best ways to do so is by creating a hook (a preview of what is coming up) at the start of your video. The well-known Dollar Shave Club launched an explainer video in 2012, and years later, this video is still performing by bringing in links, driving conversions, and raising brand awareness.
The video provides the right hook from the opening frames!
Takeaway: Your video needs to deliver value and hook viewers with a clear value proposition of the company. If you can't explain what you do and why you matter in less than a minute, no one will listen.
3. Leverage the Power of Thumbnails
Facebook and YouTube both enable you to upload a thumbnail.
Thumbnails are a great way to grab viewers' attention and get them excited about your video before it starts playing. These first impressions can be very important for how an audience perceives your content, so make sure you put as much thought into what is being shown in the thumbnail of your videos!
Here is an example of thumbnails from Oberlo's YouTube Channel that showcases exactly what their videos are about.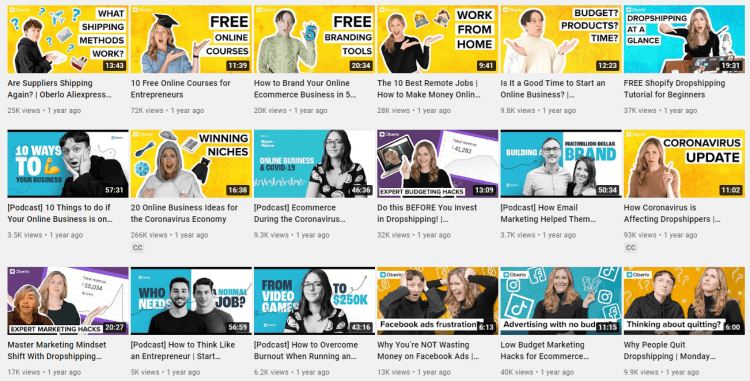 Takeaway: Thumbnails are miniature representations of the video content. They are specially designed to stimulate interest and curiosity among your audience. Therefore, having a great thumbnail can help you rack up thousands of followers.
Note: There are a few considerations for uploading thumbnails that you should keep in mind:
Thumbnail best practices for YouTube
Have a resolution of 1280×720 (with a minimum width of 640 pixels).
Be uploaded in image formats such as JPG, GIF, or PNG.
Remain under the 2MB limit.
Try to use a 16:9 aspect ratio as it's the most used in YouTube players and previews.
Thumbnail best practices for Facebook
Minimum dimensions required are 600 x 315 for landscape and 600 x 600 for square.
Facebook states that not more than 20% of the image should be covered by texts on the thumbnail.
4. Create Shoppable Videos that Convert
Brands are looking for new ways to engage with consumers on social media, and shoppable videos offer a unique way of bridging the gap.
Brands can now deliver a hyper-personalized and curated experience for their consumers that begins with an advertisement or product placement in front of them. Shoppable videos feature products that can then be purchased via embedded links without ever leaving the social platform they're enjoying.
Platforms like Amazon Live, Instagram, TikTok, and Youtube enable brands to make the most of shoppable videos. Here's how they differ from one another:
Amazon Live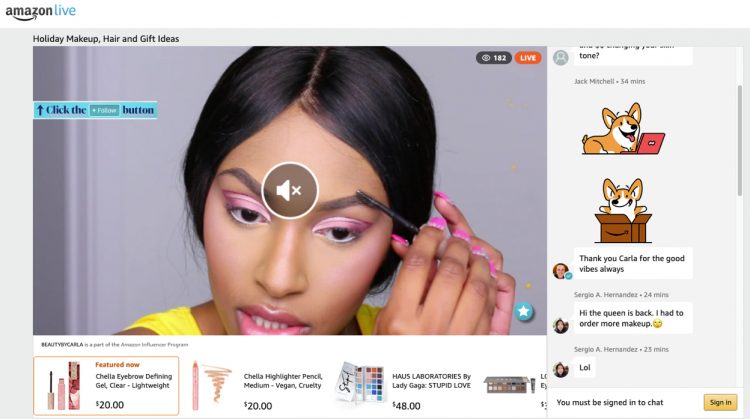 Amazon Live enables brands to create interactive, live promotion videos that will appear on product pages and the Amazon Live landing page. Brands also have the ability to pay for their broadcasted video streams, so they're seen by more shoppers.
TikTok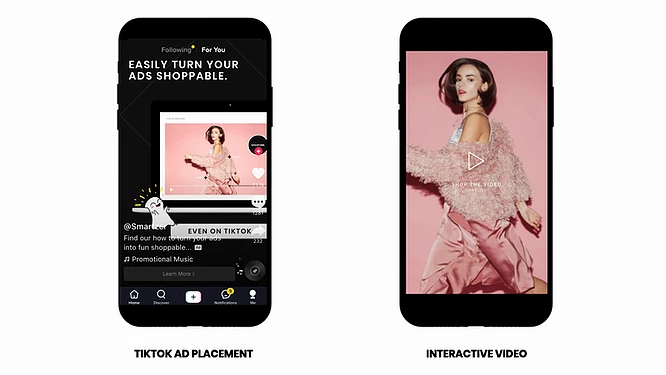 TikTok has made it possible for its users to shop directly through their favorite videos. Rihanna, the famous Fenty Beauty founder and makeup artist extraordinaire, frequently uses shoppable video clips in her eCommerce social media strategy.
Instagram
Instagram is the best shoppable video platform for brands with a global following and those just starting out alike. You can easily tag five products in each video, and viewers can make a purchase without leaving the app.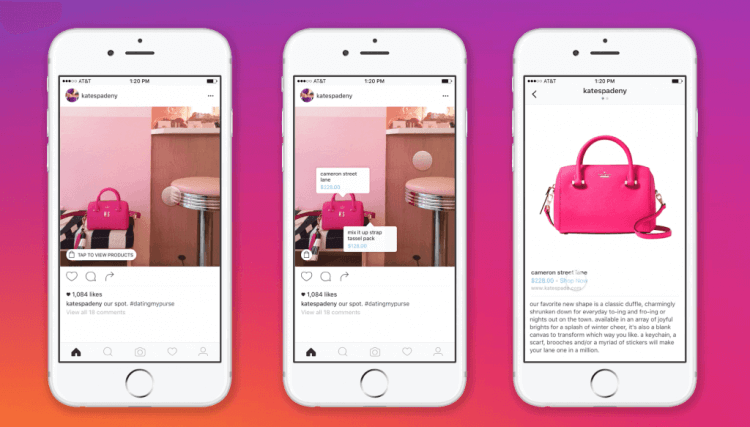 YouTube
YouTube has introduced a few different features for YouTube video advertising that make it easy to shop while watching videos – like TrueView cards that add shopping links within the video, as well as CTA buttons and product placements that promote products.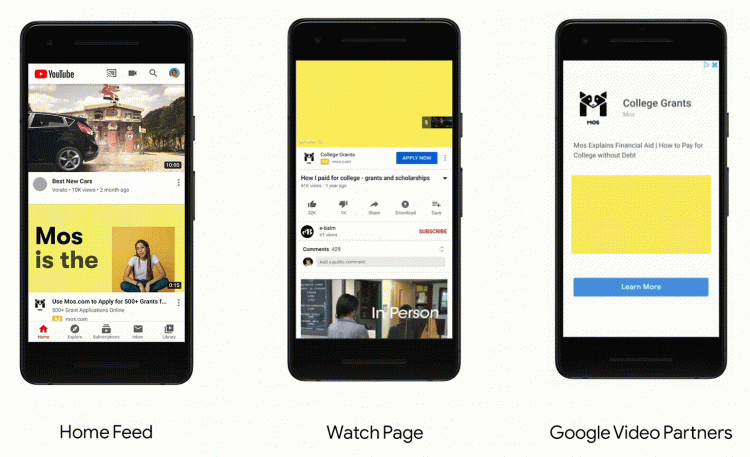 5. Showcase your Videos with and without Sounds
Facebook eliminated their silent video feature back in 2017, and now videos play with sound even if the audio on your device is turned off. While this may have seemed like a progressive update for some time, it ended up making people mute Facebook altogether in their mobile app settings. For many viewers of these videos without any sound – who constitute most YouTube views – that means they can't hear anything at all from them anymore.
Therefore, you should consider optimizing your videos for no sound on Facebook and Instagram. Here's an example of a short Facebook video from Wistia with a goal to engage viewers with exciting visuals and drive traffic back to their blog post.
Takeaway: You can easily optimize videos for silent playback through beautiful visuals, text-heavy descriptions, and subtitles. However, when enabled, the sound should equally offer additional value to viewers and further bring your story to life.
The Bottom Line
Video advertising is a powerful tool to increase sales and can be used for many other purposes. The keyword here is engagement, which means that when it comes to driving traffic and conversions through videos on social media– posting more often pays off!
Social networks are made for sharing content with friends and family, so if you want views from these people, post as frequently as possible. It's just like a TV show where every week there's new episodes airing; people will tune in weekly or daily depending on how engaged they are by what you share. So go ahead and start promoting your business today using these simple video advertising strategies!
Want more from your video advertising strategy? Call or write to Litmus Branding, a digital branding company in India, Ahmedabad that provides digital marketing services.