Tips that will help you build your business on Instagram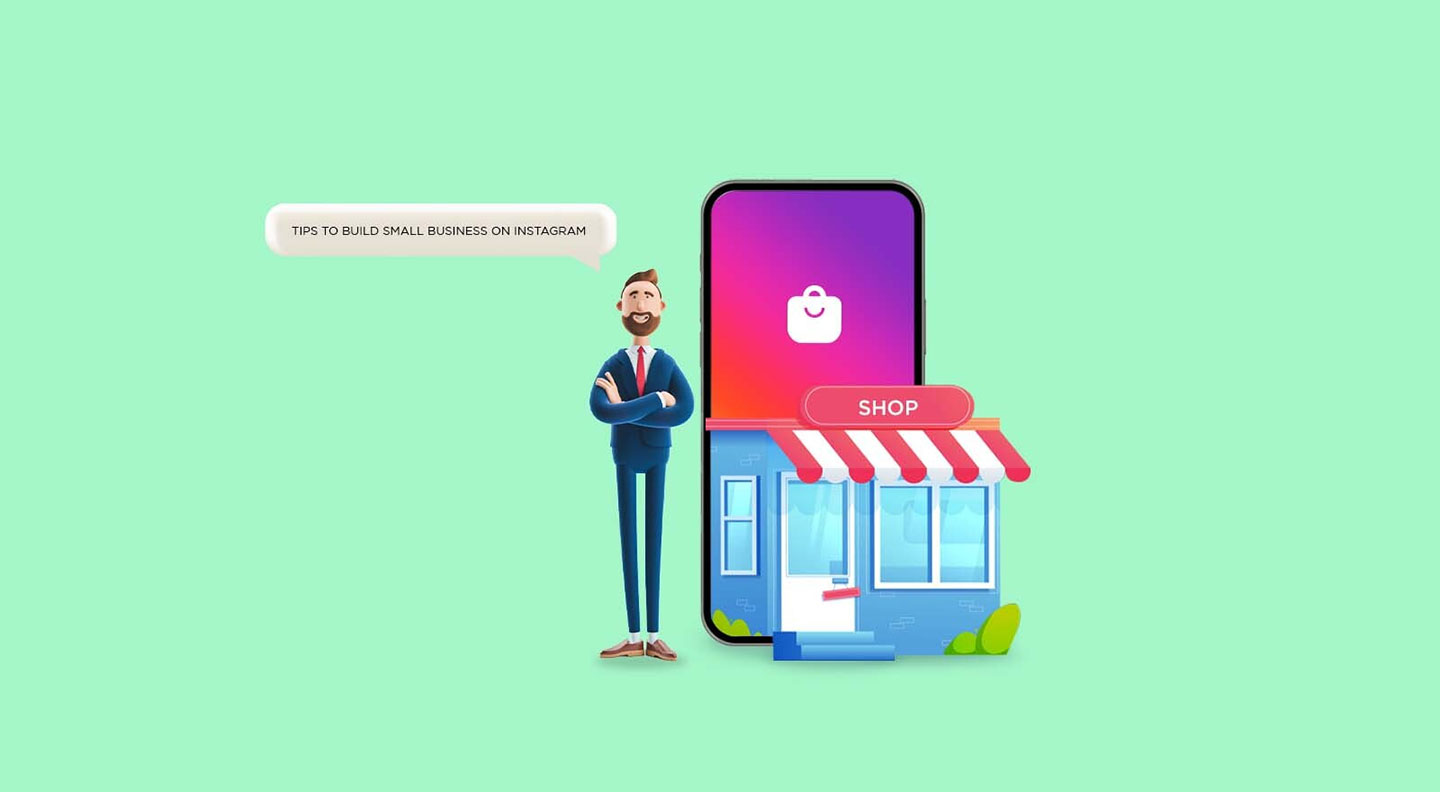 In this era of digitization, where digital profile & presence matters a lot, business growth & prospects are greatly dependent on outreach and the following that a business has. The high cutthroat competition, the manipulation of algorithms & big pocket companies make the establishing of new players in the market difficult. To help small businesses grow to their optimum potential, a clear-cut Instagram marketing strategy is required that builds a solid reputation as well as a brand on Instagram.
Don't worry we won't leave you hanging, looking for answers on how to ace this digital ecosystem. Our list of handpicked tips is well suited for dynamic needs on boosting your business's Instagram profile & brand value. Without further ado, let's get this started.
1. Create Quality Content
Nothing, and we mean, absolutely nothing can beat quality content. Content is the king of your presentation on Instagram. No matter how many followers, likes or comments one has, when it comes to quality content, these things come or follow automatically. Quality content is really scarce these days, thanks to artificial filters and wacky presentations. But it's normal human psychology that one's brain is automatically attracted to new, fresh & informational posts. Quality content beats all manipulation & tricking algorithms to dust in Instagram marketing.
2. Timing & Consistency
Next, we have the crucial importance of timing & consistency. As we know that consistency is the key to success. The same is true here, regular updates & posting of quality content are a prerequisite for the growth of small businesses on social media, especially Instagram. It helps to keep people's memory afresh & over time they try to eagerly wait for more posts from such businesses. It also greatly aids in keeping the audience engaged and makes them spread the word more. Coming to timing, it is one of the most important factors. With a little bit of effort, one can know when their users are most active and if we time posts according to their activity times, it is bound to fetch more engagement with the posts.
3. Run Contests & Giveaways
Let's be obvious, everyone loves gifts, they bring a million-watt smile to our faces, and also make us feel wanted & worth something. This appreciation is very useful in social media, where almost everyone is in the race to be in the limelight & fetch more followers. Running polls, contests & giveaways are a sure-shot way to increase audience interactiveness & make them feel more attached to a business. Having new polls & contests generates new buzz & excitement, and the audience craves for more, banking on this eagerness we can surely help to build our brand.
4. Create more reels & stories
There is an old myth, that people skip videos due to paucity of time and only heavily interact with standalone posts. Well, as stated, it's just a myth, the fact, is clearly different. Users often in haste, scroll multiple posts, but they do give some time to pause for the video section. This brief period with good quality content is sufficient enough to catch their attention & drive the following towards our brand. Worth mentioning, that Instagram marketing options like reels and stories are slowly becoming new ways to implement & experiment with ideas and promote your business & offerings in an audio-visual manner. Their prominence is surely going to rise over time & jumping on this bandwagon would greatly help new brands at this time.
5. Shoutouts, Paid Promotions & Influencers
There was a reason why celebrities were roped in for advertisements of famous brands, they helped bring a sense of authenticity and importance to a product even though it might be a new one. With the changing times & evolving markets, especially in crowded spaces like Instagram, this work is being done by influencers, as a little bit of influence promotion is needed to rise the charts & gain some following. Reaching out to influencers with free samples of your product, asking them to promote them, and maybe even considering paid promotions for a bit for high-value products is a good way to establish & boost followers. These shoutouts by high following accounts or handles help drive user traffic to the business pages and increases the visibility or outreach of your brand.
6. Promote the Hashtag
These days, a majority of what is trending is someway or the other related to a hashtag. The hashtag craze that started with Twitter has now engulfed almost all social media including Instagram. The concept is novel too, all you have to do is search or curate a catchy hashtag that defines what you want to say in a short & sweet manner, and is trendy too. A couple of likes or comments on the post or story and the hashtag will take it from there, in no time it can go viral, so much that users would be bound to search for that particular term.
7. Outsource to a Branding Agency
There's a popular saying, that a magician never tells a secret & a celebrated chef never does reveal the secret recipe. Both do this to save their craft from being exploited by the masses & instead be cherished for the excitement & fervor they bring. The same is true with digital marketing. To get a personalised solution tailor made to fit the needs of your brand without costing a bomb, the assistance of specialised people is required. Branding agency works perfect in such scenarios, they are experts at this game & can offer significant growth to an establishing business in a short time.
Some Final Words:
Well, there you have it, our top 7 recommendations to boost your Instagram following and outreach more. From creating great content to running contests to taking the help of a branding agency the options are plenty. What one needs sincerely is the implementation of these curated suggestions in order to see the difference. The options or tips are sure to give the business a much-needed push in terms of establishing a brand and earning a good reputation. As a final note, if you are entirely new to this digital domain, we suggest opting for a branding agency, that will help you scale heights in a short time. Keep in mind though, that there is no shortcut to success and whichever way you opt for, some amount of research, effort and most importantly patience is required in order to reap the long-term fruits of success.