The Incredible Power of Interactive Marketing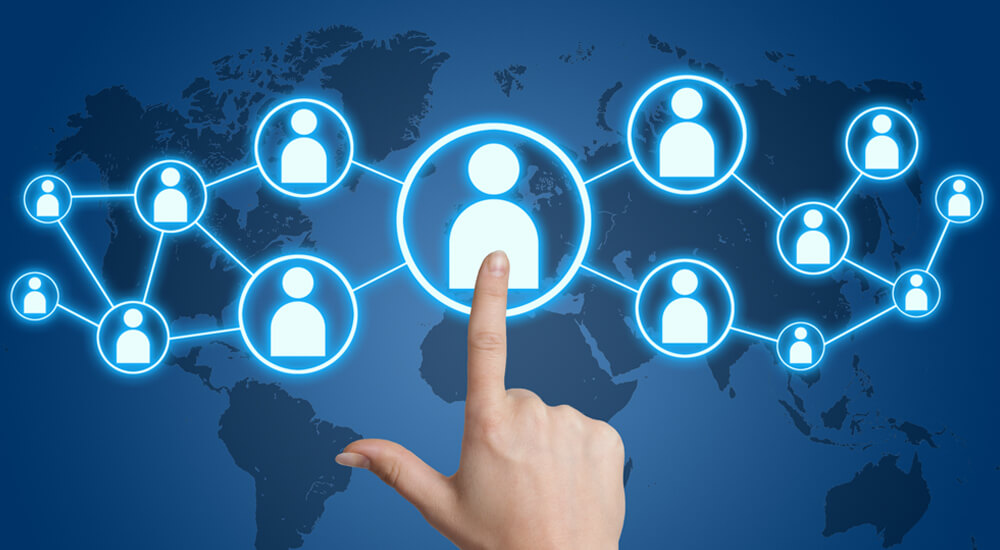 Today's world is a place where consumers expect brands to engage and interact with them in a continuous yet consistent way. They want you to understand their requirements and pro-actively come up with the best set of options to cater to them. The only way this can be done, is through Interactive marketing.
Also known as Event or Trigger-based marketing, Interactive marketing is a technique that responds perfectly to the actions of consumers. It is less about selling and more about catering to the demands and expectations of the consumers.
Just to give a small example, let us say you type a query such as 'shampoo' into a search engine. What do you see? Information about shampoo and various advertisements about hair care products. All the content that you see there is based on your action.
Not there yet? No issues – here is another example.
Let us say you order a hamburger on an online food ordering website. An interactive action on the part of the website would be to ask you, "Would you like some fries with that?" The question would be totally different if you ordered a shake or anything else. This is interactive marketing.
Interactive marketing can take various forms such as search engine marketing, email marketing, blogging, social networking, sponsorships, widgets, targeting and offline activation. Whatever form you choose, your main aim is to make sure you bind your consumer to the product or service that is being marketed to him.
When compared to traditional marketing, Interactive marketing is highly exciting and almost dramatic. It is absolutely effective and enables you to have a two-way conversation with your consumer, totally on his terms. Since the consumer gets what he wants, he would be more willing to take the action that you want him to take.
Interactive marketing promotes a positive brand experience by making your campaign appear fun, relevant, and engaging. It enables you to foster successful relationships with your customers, in a cost-effective way.
Amazon.com is one of the biggest innovators when it comes to interactive marketing. The website collects all sorts of information about its visitors' behaviors and actions. , It then analyzes this information to offer meaningful information to the same visitors, in real time.
For instance, if you have run a search for a particular book on Amazon, within no time you will see "suggested reading" selections based on that search. These searches are meant to enhance your shopping experience and offer you a comfortable online environment.
Apart from suggesting similar products, Amazon also tells you what products others are browsing for and what they have bought along with the item that you have selected. By analyzing your preferences, previous purchases and browsing history, Amazon will also send you timely emails about offers that may interest you.
Volkswagen,the German car company, is another brand that has taken interactive marketing to a new level. Recently they came up with a very innovative Print ad where in the reader had to download their app and then take his phone on a test drive along the 'road' displayed as a fold out in the magazine.
Competing with brands like Adidas and Nike is no joke. But Reebok is one brand that dared to do this through its interactive marketing campaign. They put up a shoe display unit at the center of the town with a combination speed cam. They promised to unlock a pair of shoes absolutely free to those who could run really fast, past the display. The campaign was very exciting and earned excellent response.
Making online pizza ordering simple was the aim behind Domino's interactive marketing campaign. The brand gave their fans and followers, options to order pizza, both through messenger (using a chatbot) and Twitter. As per this campaign, all that a person needed to do was tweet a slice of pizza and the order would be as good as confirmed.
The actress Mindy Kaling featured in the McDonald's interactive marketing ad, where she requests the viewers to run a Google search on "That place where Coca-Cola tastes so good."  McDonald's was not even mentioned in the ad; but the answer was quite obvious.
Quiz was the interactive marketing strategy used by Knorr. The users were asked 10 questions that were related to dish selections. Not only did the brand get to know the flavor personas of its users, it also successfully boosted brand awareness and enhanced customer engagement .
Many of us were Candyland fans when we were young. They had this colorful board game that had the power to stir imagination in a better way than Monopoly or Chutes and Ladders. Snapapp decided to educate its users on interactive content by using this board game on its home page. The user gets to spin the wheel and move ahead in the game, only if he answers a question, related to his content marketing strategy. This technique was to give Snapapp all the information that it needed to customize its emails and pitch its sales.
Oreo is a name that runs well with people of all age groups, across the world. But the best-selling cookie did not stop there. It came up with a unique initiative and put up a 360 degree interactive video, which was powered by Virtual reality. This one minute video, which was aimed at giving the viewers, a virtual tour of the animated Oreo factory, was originally created to promote "Filled Cupcake Flavored Oreo Cookies." With over 3.2 million views, the video managed to create a lot of interest for its new range of biscuits.
The success of these campaigns has proved that interacting with customers is indeed the most important task a brand must focus upon.
It is high time brands started experiencing steep growth in their graphs.
It is about time they thought beyond their traditional marketing strategies and stepped into the world of interactive marketing.
It is time they focused on cutting through the noise to be heard by the right people.
So, are you ready to launch your first interactive marketing campaign?
Remember – you will need to create a perfect brand message that will resonate well with your audience. Also, you will need the right tools to make sure your efforts generate the desired result.
The Mantra is just this – Personalize, Engage, Converse and Convert!