From Bootstrapping to Success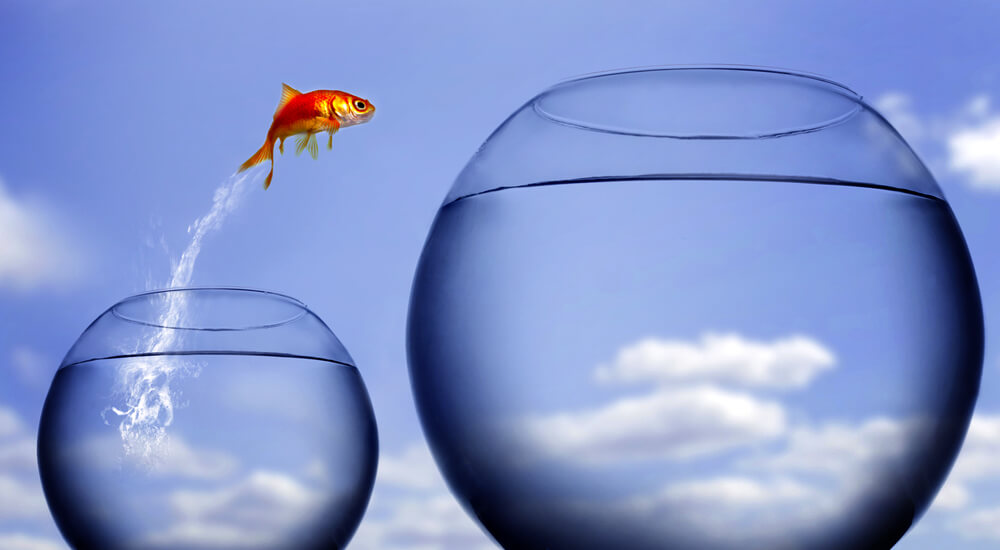 They did it; you can do it too!
Not having a lot of money should not stop you from starting a business. There are many businesses that have bootstrapped their way to success. Disney, Google, Hewlett Packard, Apple and Amazon – all of these went on to become billion dollar companies despite their humble starts at garages.
It was only the right combination of skills, marketing know-how and work ethics that did the trick.
It was not easy back then. But today there are hosting sites like Squarespace, websites like eBay and apps like Postmark that make it very easy to sell products online and take orders for services.
For instance, if you want to start a candle making business, your startup expenses could be limited to your website hosting costs and the cost of the materials that you require. You can do your marketing through social media. You can use services like Venmo and Paypal to process the payments.
There are many millennials who have used Instagram to create their fan followings. Their personal styles and niches include photography, outfit ideas, recipe ideas and even restaurant recommendations. By leveraging their numbers for sponsored posts, most of them end up getting transformed into brands.
One such successful entrepreneur is Sophia Amoruso. She started her business by buying and reselling unique and vintage fashion pieces on eBay. By 2011, her company Nasty Gal achieved a net turnover of $24 million with a headcount of 200. Details about her journey can be gathered through her book, #GIRLBOSS.
Most businesses fail to achieve success in spite of brilliant ideas. Having ideas is one thing; but the more important thing is to make sure your idea provides a valuable benefit toyour customers. It should ideally cater to a pressing need of your customers. In fact such a pressing need could be the very idea of your business.
Nick Woodman got the idea of GoPro on his surfing trip to Indonesia and Australia where he saw surfers wrapping cameras around their wrists, to photograph their adventures. The idea struck when he saw them struggling with their cameras that kept breaking loose.
With a $35,000 loan from his mom and some of his personal savings, Woodman launched GoPro in 2002. He managed to bootstrap till 2012, after which Foxconn, the tech manufacturer, invested $200 million. It was only two years after that that GoPro went public with a $2.96 billion valuation.
Sara Blakely made her own pain point, the basis of her business. Not being able to find a form-fitting undergarment to wear under her white slacks was her pain point. She found a solution by cutting the feet of her control top pantyhose. It was this solution that marked the beginning of her company, Spanx.
Sara started Spanx (an undergarment company focusing on shaping briefs and leggings), in Atlanta, at the age of 27, with her personal savings of $5000. To save up on her legal fees she even wrote and filed her own patent application. As the sole owner of Spanx, she has managed to make $400 million in 2016 sales.
Apart from providing a valuable benefit, you should also focus on communicating this benefit to those who actually need it, if you want to bootstrap your start-up towards success. Being on a shoestring budget social media is the only thing that can help you do this in a cost-effective way. However, you need to know the right way of using social media.
You wouldn't think of Cisco when it comes to companies marketing on social media. Their social media campaign called "There's Never Been a Better Time," however is a pleasant surprise.
In order to create a positive outlook for the future, Cisco invited its customers to engage into an interesting conversation on how to make this world a better place to live in. The campaign was compelling and well-suited to what the audience wanted to see on their newsfeeds. It made Cisco's large IT infrastructure seem relevant to the day-to-day lives of its target audience.
A branding plan is of utmost importance when it comes to putting up the name of your company in front of those who actually need your service. You could use sites like Fiverr, Craigslist, Taskrabbit, Elance, FishTalent and Skillshareto promote your services.
Having your own website is a must for any business today. It gives you a platform to showcase your work, list out your experience and attract visitors through blogs. To start with, you can have a look at Hubspot's Blog, CopyPress, Content Marketing Institute and Buffer's Social Media.
One other thing that you need to focus upon while bootstrapping your way to success is managing your cashflow. It is the key to the survival of your business.
You might be a profitable business; but you can still run out of cash if you don't manage your cash flow efficiently. You will need to maintain a comfortable level of working capital to make sure your business operates smoothly. A few techniques like managing your inventory efficiently, cutting down your costs, preparing well for risks and keeping some cash in the buffer may help.
Turning your passion into business is the best way to bootstrap your way to success. If you are doing something that you totally enjoy, you will automatically come up with ways to put them all together.
It was the passion about computers that made Bill Gates start Microsoft. He nursed this passion since his eighth grade days. As an amateur programmer he would design video games at an age when his friends were busy attending math classes.
If drawing was not the passion of Walt Disney, no one would have heard of the character Mickey Mouse and Disney wouldn't be in existence.
So, discover your passion and turn it into your business. Make sure it provides a valuable benefit. Communicate this benefit to those who are in need of it. Use multiple platforms to sell your products and get maximum brand exposure. Take steps to manage your cash flow. Nothing can then stop you from bootstrapping your way to success.