Making the maximum of digital advertising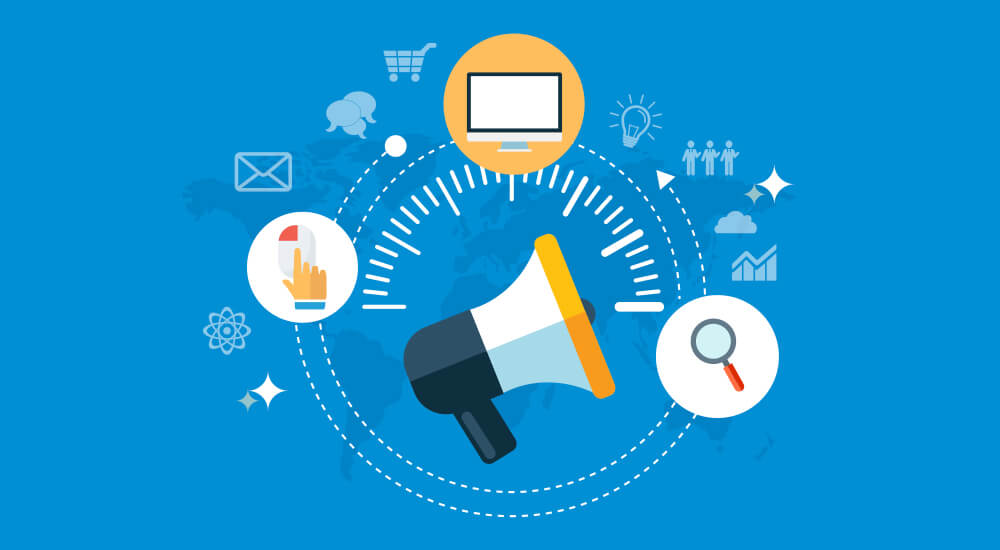 The number of internet users in India has exceeded 450 million.
Digital advertising continues to grow at a CAGR (Compound annual growth rate) of 33.5%.
From the current 15.5% share, digital advertising is expected to grow up to 24% by the end of 2020.
Gone are those days when people used to be scared of purchasing air tickets, apparels, books and even grocery or food items online. Thanks to the power of digital advertising, the number of online retail customers is going to cross a 100 million by the end of this year.
59% Indian consumers today, prefer digital advertisements overTV and radio ads.
All these statistics point towards only one important fact – Digital and online media can no longer be ignored in India.
It is high time businesses started changing their marketing and advertising methods.
Digital advertising is not so much about conventional marketing as it is about technology innovation and big data. A consumer here is considered as a living sensor that generates data.
There is real-time data and insights that can give you every bit of information pertaining to your customers, including their demographics, habits and lifestyles. While making it easier to understand consumer behavior, these insights can also help in creating successful brand strategies and targeting the right kind of consumers.
The instant measurability of the results of digital advertising makes it a much more reliable method than conventional advertising. Information pertaining to the money that is spent on digital advertising campaigns and the profits that they have generated can be used to improve the quality of campaigns and manage the Ad spends.
The cost-effectiveness of digital advertising is something that makes it feasible even for startups and mom-and-pop shops. You can create brand awareness on an international level just by sharing your sharing videos, news stories and memes via social media.
Many businesses have started reaping the benefits of digital advertising, by making a few silent and a few more not-so-silent changes in their marketing methods.  They are establishing their brand presence across various digital channels. Differentiated strategies for each of these channels have helped many brands achieve success in digital marketing and converge on their customer experiences.
Digital marketing is not just about planning and implementing strategies and campaigns. It is also about making it easier for the consumers to interact with brands, online. Here are a few things you can incorporate in your digital marketing strategies to create a bigger impact on your consumers:
Experiment as much as possible
The one thing you can easily do in digital advertising is experiment. Thankfully there are many tools available, to track changes and measure the results of such changes. You can experiment with formats, platforms and messages. You can even tailor your digital marketing campaigns as per customer responses. You can try your hand at interactive content advertising or go live on Facebook or Twitter.
You need to be cautious when approaching hype
There is a new technology every year in the dynamics of the digital world. For every need of businesses, there is a tool; and the multitude of these tools keeps increasing by the day. There are hype cycles that are triggered by each of these tools and technologies.
Where one seems better than the other, it doesn't necessarily mean that every new tool or technology will work for you. While you can adopt some of these, it is best to skip some. Before adopting a new technology it is important to understand the purpose of such adoption. The 'Why' should essentially come before the 'How.'
Invest in the dashboard technology
Managing social media can be a full-time job. You need to log on to individual social networks…create posts and update them…design campaigns and develop them…and then build your community. Thankfully there is the dashboard technology that helps you centralize your data and streamline these redundant tasks. This can be a boon when it comes to managing your social networks.
Apart from allowing you to monitor your pages, create & update posts, engage with your audience and review the analytics of all your social media networks from one place, a few such dashboard platforms also provide additional functionalities that enable you to manage communications, conduct extensive real-time researches, look for content to create posts and integrate powerful third party applications.
A bespoke dashboard that uses smart widgets to monitor share of search, audience loyalty, product sentiment and the intent behind the purchase can also help you track your KPIs or key performance indicators. When it comes to demonstrating your Return on investment it becomes wiser to invest in dashboard technology.
Use consumer profiling technology to wire up your assets
As you attain maturity in digital marketing you start creating multiple brand assets in the form of your website, social media pages and apps. Your next step would be to deliver smart advertising by understanding your consumers in a better way. This is where consumer profiling would help you.
By defining customer personas and segmenting your audience, you will be able to customize your messages and tailor your offers based on the preferences of your customers. This leads to enhanced customer experiences that can increase the loyalty of your customers and improve your ROI.
Integrate digital marketing strategies with offline sales
If you want your brand to be perceived as authentic and reliable, you will have to connect your online advertising strategies with your offline sales. Most people now conduct their research online before purchasing stuff from offline stores. Your digital advertising activities should be aimed at finding such customers, supporting their decision journeys and then directing them towards their nearest points of sales. Also, think about in-store incentives to boost your revenues.
Test and Re-evaluate your processes
Planning and implementing digital marketing strategies and campaigns is not where the buck stops. You will have to also evaluate their performances. If a particular process doesn't seem to be working, you will have to re-evaluate the same and find out what went wrong. The landscape out there is constantly changing. If you want your business to survive in this ever-changing environment, your focus will have to be constantly on the data and metrics. This will help you understand when to go back and refine your processes.
With so many benefits of digital advertising, there is nothing that can hold you back from starting or evolving your digital marketing strategies. Get in touch with our SEO experts at Litmus, if you need any information on making the best out of digital marketing.