Listen. Talk. Express. Narrate the Brand!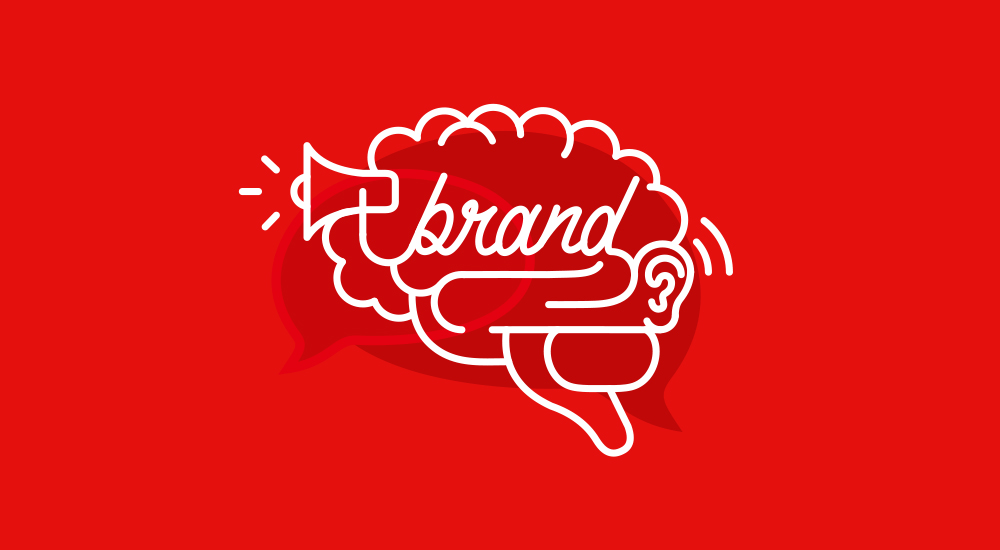 Customer is the king! Heard that? That's obsolete now I believe today its more like …. Customer is the kin!
Yes, 'the kin' because in the Communication Age, the customer is not supposed to be put on any pedestal. The brand and the consumers have to be on the same level to communicate "emotionally" and connect – as peers.
IBM's Global CEO Study, concluded with inferences from, face to face conversations with more than 1,500 chief executive officers around the world offers some insights on this:
Nearly, 88% of the CEOs, who were a part of the research, confessed that "Getting closer to customers" is their number one priority, reported by Crowdtap's CEO Brandon Evans in Customers Don't Want Ads, They Want a Conversation, written for Fast Company magazine.
The brand has to have a dialogue with the target consumers to know exactly what they are thinking, feeling or demanding. This is what is called a brand communication strategy. The strategy to communicate what your brand has to say however will be based on the voice of the consumer. Today, we will discuss some important aspects of brand communication strategy, vis a vis "dialogue with the consumer", through social media channels and advertisements.
Build your buyer image
First and foremost, a brand should know whom they are talking to. Take for instance a brand like Walt Disney World. The company cannot effectively communicate with the buyers directly, since they are children. It will be the mothers who will book a vacation, picnic or a holiday for them. Of course, there will be ways to keep the children happy as well. But for a call to action communication, the brand uses #Facebook, where the highest percentage of users fall in the age bracket of 34 and 54, and most are women.
Conduct surveys and researches to know whom you are talking to, then figure out how. Once the image is ready, the results can help you segment your consumers, nurture your leads and map the content. So here, it's not just about the age but also where they live, what do they do what books they read, where do they go shopping etc.?
As Elisa Kuswari puts it, "It's also about how well you know about their lifestyles, issues, mindsets and behaviors," in The Main Elements Of Brand Communication Strategy, an article for TDC, a branding agency.
Talk to the Audience in their language
As Steve Harvey points out in, Developing dialogue: How to establish your own brand communications strategy, in his article for Fabrik, a creative agency, "Around 80% of the videos, blogs, and messages posted online are user-generated."
A classic example here is the #WhiteCupContest run by Starbucks. Here the fans were given a chance to paint the white cup and submit their pictures via social media. The brand not only scored on the amazing content for its #Facebook and #Pinterest pages, but also created a buzz around it, thus winning the love of their consumers through increased social media activity.
Transparency in Communication
This is a top-notch and engaging method of communicating with a customer that every professional brand communication agency will vouch for it. Share your challenges, your brand story, and try and kindle a genuine connection, through a digital platform. Going with the dictum, 'Our Food. Your Questions' subtly encourage the consumers to ask whatever questions they want to. MacDonald's, Canada was once answering them all. Clearly a bold step towards winning the consumer's attention and trust.
Humanize the brand
Don't just create marketing content, bring out human values to create a forgetful experience. A Walker study says, by 2020 consumer experience will overrun price and product factor. 86% of buyers will be ready to pay more for a better experience, says the author of Customer Experience to Overtake Product & Price in 2020, written for Shipearly, an omnichannel platform for brands.
For instance, Jet Blue Airways has an excellent customer service experience module. The airlines promptly respond to customer queries and problems on its Twitter platform. A smart and resourceful move enriching the digital footprint and creating an impression in the public eye.
Go with the flow
As you are constantly communicating with your target audience, the relationship will grow and flourish with time. Do the same with the communication strategy, connect with the audience in an organic manner, study their preferences from time to time and evolve your own strategy, accordingly, recommends Krister Zackari, president of Gum and Candy at Mondelez International, who has chosen this approach for Twist, a snack brand for teens.
He says, "Because we're working with teens on the strategy, we're developing it as we go along. We don't know what we'll do next with Twist because we want to evolve naturally as a result of our work with teens," he says in the Fast Company magazine article.
Be Original
Originality can only stem up from brand genuineness; the Patagonia brand offers the best testimony to that. The popular shopping brand does not use advertising as a tool, instead it connects with customers on a human level. Exemplifying, how the process of customer interaction with a brand creates the brand.
Brand tone of voice
Entertain, delight and send the message across to the audience. Every brand has a style of connecting to its audience. The Fevicol advertisements for a very long time haven't failed to amuse the audience. The "funny" tone has struck a chord with the consumers in a remarkable way. Piyush Pandey, the chief creative officer worldwide and executive chairman India, Ogilvy, the agency that creates their campaign, puts it, "The simplicity of the Fevicol advertising has resonated well with consumers over the years" in his talk with Saumya Tewari, in At 60, Fevicol Sticks to Quirky Advertising to Woo Consumers for the Live Mint e-paper.
Direct Communication
In the Digital Age, it is very simple to interact with the customers on a one-on-one basis. Conversing with the loyal consumers will help you, keep them glued with your brand. No superficial marketing exercise can beat this idea of talking to the audience live, making them feel good. Oreo as a part of their brand strategy, has fun conversations with the buyers very often, observes a HubSpot write up, 11 Tips to Help Improve Your Brand's Communication Strategy by Meaghan Moraes.
Summing up…
Your brand is the painting you will be presenting to the buyer. The points listed in this blog are like the colours that will paint the picture. Be careful which ones you use, or your brand could fade in darkness. You could use help from a good brand communication company, like Litmus Branding who can fill in the nuances. The idea is to make your presence feel without overselling the reader. In the words of Jeff Bezos, Amazon's CEO, "Your brand is what people say about you when you're not in the room."
Be mindful that they say only good stuff.