How to build a customer-centric culture in your organization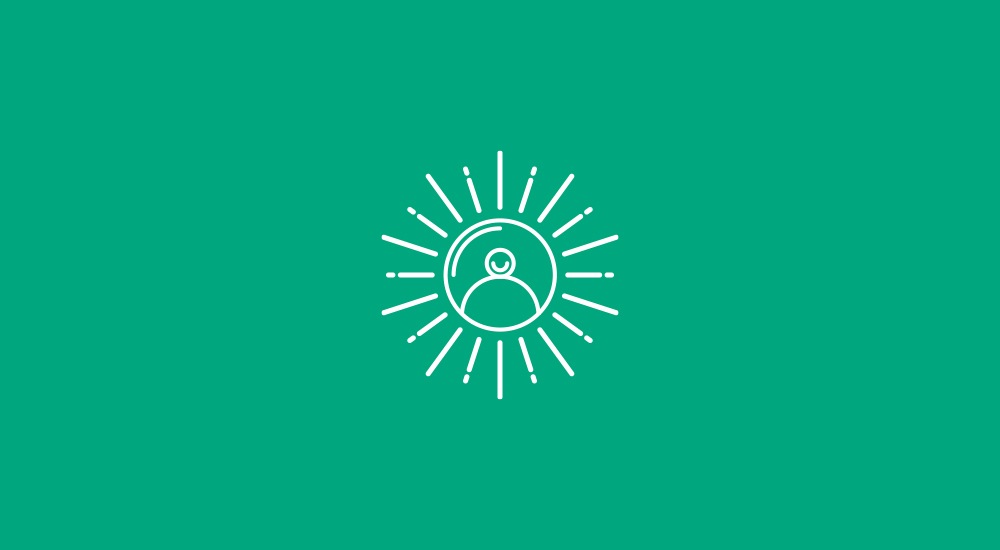 In the current era, how customer-centric your company is perhaps what decides the success and failure of your company. It helps your brand to stand out and survive in this hyper-competitive market.
But for that, you need to create experiences that delight your customers. Experiences are so memorable that they make them want to come back to your brand again and again.
The significance of providing an excellent customer experience is supported by research.
Brands with exceptional customer satisfaction generate 5.7x more revenue than competitors lagging in CX.
Leaders in customer experience outperform their rivals by a landslide of almost 80%.
While 66% of consumers consider customer service a deciding factor when buying something. (Source)
But delivering an exceptional customer experience is more than just solving a customer inquiry promptly, resolving a complaint, or offering discounts on a sale.
It goes even further than that. It's about cultivating a perspective, ideology, and cultural identity that enables your brand to want to serve its customers in the best way possible.
This leads us to the subject of a customer-centric culture.
What really is customer centric-culture? And why is it important?
A customer-centric culture allows you to put your customers first and at the heart of everything you do. You might think it's easy. I can do that. But, is it really that easy?
Being consumer-centric isn't just about putting your customers first. Creating a meaningful experience requires anticipating your customers' needs, desires, and communication preferences, and using it all to build lasting relationships. And it's not as easy as it sounds.
Customer-centric brands create strategies to understand their target audience and act on their understanding by creating a culture that empowers their team while making the best decisions for their customers and their businesses.
They consider the impact of all business decisions, process changes, and customer contacts on the experience. Overall, customer centricity is both a strategy and a culture.
It must be incorporated into the organization in order to be recognized by the ultimate decision maker, the customer.
Successful organizations achieve higher customer retention, more referrals, price rewards, and ultimately higher revenue.
5 ways you can build a customer-centric culture
1. Lead with purpose
The important thing you need to know about 'leading with purpose is that it's not about being too sweet a person or a manager everyone loves. Rather, in order to create a high-performing organization, you need to act in a way that motivates employees.
Having a clear purpose will play a major role in uniting, inspiring, and energizing your business. When you lead with a purpose, it allows you to have an articulated view on facts like behaviours are driven by values.
As a company, you need to define and commit to a compelling purpose that goes beyond simply maximizing profits and influences every employee's day-to-day decisions.
Additionally, as a leader, it's your job to make sure that an organization functions as a single, unified whole, you must yourself exhibit the 5 Ps of purposeful leaders.
Persuasive- Address with utmost clarity "WHY" something needs to be done.
Passionate- Talk about things to come & your vision of the future.
Propelling- Lift others up and make them feel good when they've accomplished something.
Positive- Appreciate when someone shows significant results.
Persistent- Once your values are clear, carefully consider what to do next.
2. Use Data to Connect With Your Customers
Today, connecting with your customers is easier than ever thanks to the numerous excellent tools available. Now, customers can receive round-the-clock customer support via omnichannel channels.
Customer portals are an excellent tool for supporting customer-centric strategies. In addition to giving customers a bird's-eye view of their support ticket history and self-service options, customer portals provide quick access to helpful information about your company and its products.
The empowerment of customers can improve trust and foster a more collaborative environment between employees and customers.
To create a customer-centric culture, the entire company must be involved and bold decisions must be made. Many businesses are unable to achieve their goals because of these two factors alone.
Creating a customer-centric culture can be achieved in a variety of ways, but setting the right goals is essential.
The commitment to becoming genuinely customer-centric can have a lasting impact on the performance of the company, as well as on the satisfaction of its customers and employees.
3. Hire Strategically for Customer Orientation
Businesses should place a high priority on assessing the needs and interests of customers from the moment they interact with prospective candidates. To accomplish this, marketing and human resources departments work together at Litmus, a creative branding agency.
Thoroughly question every candidate to determine their customer orientation during the interview process regardless of their role.
You should also review whether they can communicate well and work in a team.
The objective of this approach is to evaluate candidates, ensure all new employees are aligned to customer-centric thinking, and clearly communicate to recruits and hiring managers about the company's commitment to customer experience.
Get Proper Customer Feedback
A key argument for a customer-centric approach is that customer feedback provides valuable data for improving your business.
There are several traditional and newer methods of conducting research, including surveys, calls, emails, message boards, social media, text messaging, and live chat.
However, feedback collected via improved dialogues between a supplier or service and a consumer is the most invaluable.
Redefine your brand's value proposition
Let's take one example. Assume that your organization's field service specialists visit clients' locations to deliver goods or services. Your employees will typically focus on break-fix issues, minimizing client downtime, or just finishing the current task before moving on to the next when faced with such hurdles.
A customer-centric strategy, on the other hand, pushes firms to see every interaction with customers as an opportunity to comprehend their top priorities in terms of needs and business objectives and to surprise and delight them with unanticipated value increases.
Using the analogy of the iceberg can be useful in demonstrating how this idea might be applied in practice. There can be technical or technology-related problems that are obvious at the tip of the iceberg, above the waterline.
Nevertheless, there are usually more serious issues that are more challenging to find at the base of the iceberg, down below the waterline.
Redefining your customer value proposition will amplify your customer success management which will further enable your employees to dive deeper and find the problem lurking at the end of the iceberg.
It'll also empower them to spot problems that may not be immediately obvious to the customer and offer more long-lasting solutions.
Amazon- the perfect example of a customer-centric brand.
Amazon's curated recommendations, which are based on a customer's recent views, products in their basket, previous purchases, and other factors, largely account for a significant portion of its sales.
Amazon reports that 35% of its sales come from personalized recommendations on its website.
Amazon gains tremendous benefits from this cutting-edge algorithm, while consumers profit from its convenience. The convenience fueled by personalization helps to attract new customers while retaining existing customers.
By fostering convenience through personalization, businesses can entice new clients while retaining old ones.
Conclusion
For your organization to successfully transition to a customer-centric business culture you'll have to invest in a strong customer success strategy. Equip everyone- from key figures of the management to managers, to executives, to trainees- with customer success management skills.
It'll help you display to your clients that you're dedicated to assisting them in achieving their most crucial company goals and succeeding in new chances that are just around the corner.