Good Advertising is Anything But Persuasive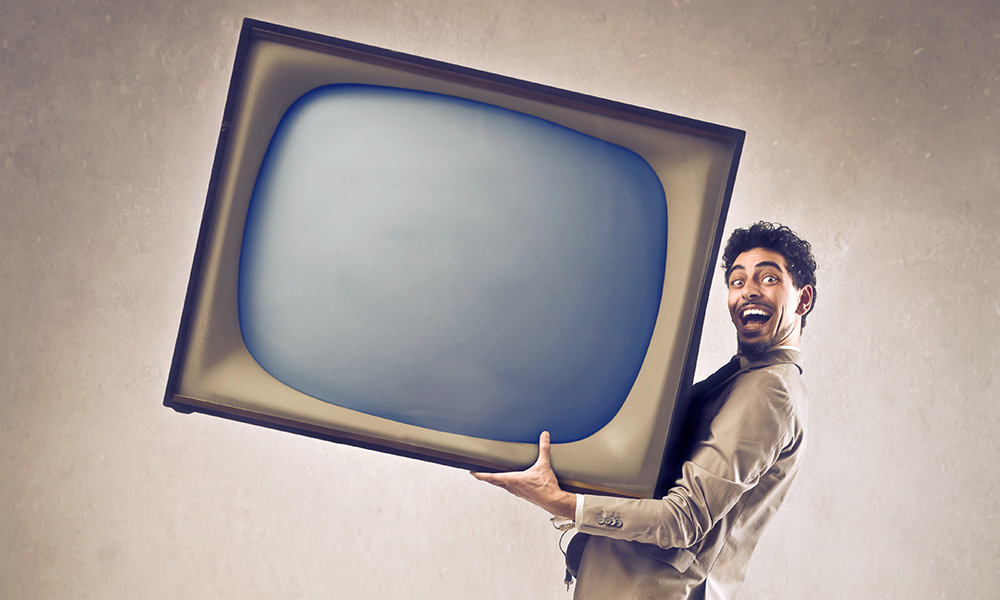 Sounds weird? But it's true.
I was breaking bread with friends the other evening when one of them made a familiar statement, "All advertising sucks."
I was taken aback, but in retrospect, I think she had a point. Several of my friends think that advertising "works" only when there is a call for action for the viewer in the end. After watching the ad they must feel compelled to push the button – and buy.
To my mind, that's a very narrow view of advertising.
Effective advertising rarely succeeds through calls to action. Instead, it only works through emotions and feelings. That works at a sublime level and changes behavior, gradually encourage the customer to buy into the proposition. No one likes to suck up to promises made by vested interests. People hate being persuaded. They want be gently prodded to look at another option, consider another perspective and then act rationally.
In that sense, the best advertisements don't persuade. They merely leave impressions. Remember the Hutch pug? Vodafone brought back the most powerful mnemonic in one of its latter-day commercials, showing the dog playing cupid to the little boy to drive home the message of instant connection.
Cheeka, the pug first appeared in 2003 Hutchinson Essar commercial, the mobile services company that was later acquired by British telecom giant Vodafone.
Ads that work make us nostalgic. They recall precious memories of places, people or events linked to a product or service. Here are some of my recent favorites that fit the bill!
TBZ- Wedding. With the wedding season round the corner, jewelry retail chain, Tribhovandas Bhimji Zaveri Ltd. (TBZ) rolled out two ads that present marriage ritual in a tongue-in-cheek way. In the first of the series, the bride mischievously turns to the side to garland the groom's best friend, the groom gets visibly gets tense and cranes his neck forward to receive the garland. Funny? You bet!
In the second TVC, the groom's shoe gets stolen and the girls' begin to demand money in lieu of the missing accessory. When he complies, the relatives turn tails and vanish without surrendering the shoe. Short and sweet- the ad is a great visual treat. In both the ads, the product is never mentioned.
Samsung Note 4 Capturing a rare, bonding moment between a dad and daughter, this is another good-feel ad that shows how a young dad feels torn between his fatherly duty of getting his little princess ready for school or leaving for office to make an important presentation. Again, no, direct call to action to buy a Samsung Note 4.
OLX. The most notable feature about any OLX market communication is that unlike Amazon or Flipkart, OLX never talks about 'Buying.' They only talk about 'Selling' because in India "Bech do" is still a big chore. In this particular TVC, the storyline goes that a woman asks her husband for some new furniture, and he turns down the request. Then a brainwave strikes. She sells off some old stuff through her cell phone on OLX and raises the funds to buy the new – works, doesn't it?
Bournvita- The 'Squeal Boxer' Bournvita's ad doesn't wax eloquent about the benefits of vitamin A or D but instead vocalizes a mother's determination to train her son as a champion.
Nescafe- This makes a hero out of standup comedian Hussain Dalal. There is the signature classic Nescafé tune playing in the backdrop and Hussain Dalal, who plays Rishi in the ad talks about his experiences as a stand-up artist and how he made it big, despite his stutter. Touching!
IndiaProperty.com. Property ads are always tad aspirations – how important it is to have a roof over your head. But this one is different. It plays on the fear element. A young boy is standing at the edge of a pool, trying to overcome his fear of drowning. The voiceover explains that the fear is similar to of someone who wants to invest in real estate but doesn't know where to invest.
These were some of my ads. Do you have some of your personal favorites? Tell us about them.