Creative Marketing – The Need of the Hour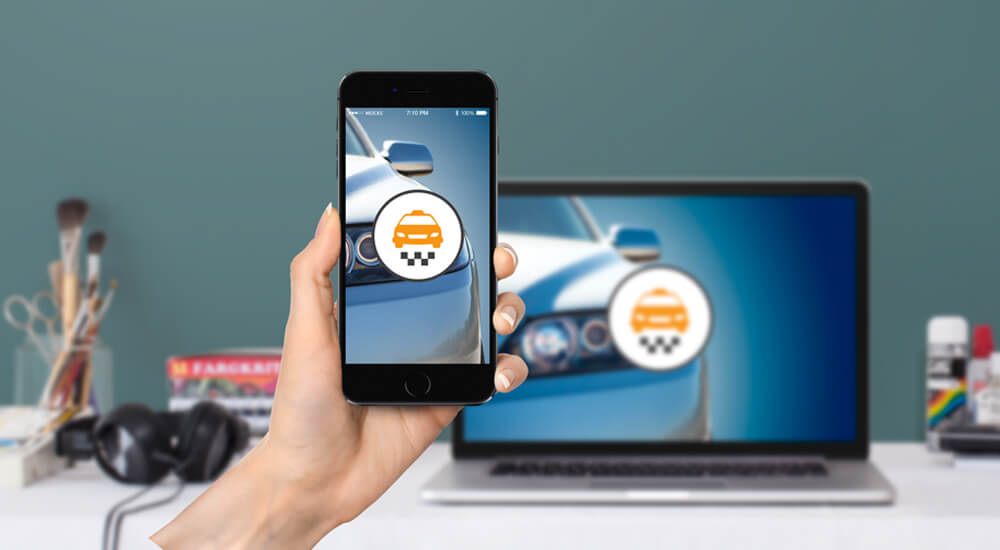 Creative marketing is the game of the startups today. If you are still stuck with your traditional marketing tactics, it is time to move on.
Many smart founders of startups have already moved on to newer and innovative methods of promoting their products. Not only are these cost-effective, they are also easily measurable.
You can come up with campaigns that can be compelling enough for the viewers to take the desired action. All that you need to do is change your mindset to a creative and innovative one.
For instance, there was this 60-second ad of Dropbox that displayed creative works of 141 professionals. It included many individuals such as designer Barber Osgerby, data artist Marcin Ignac, Photographer Yuki Sugiura, food sculptors Bompas& Parr and a few researchers from the Imperial College London. The best part is that all these individuals were captured working in their own offices.
The premise is that freedom of working where you want, how you want and with whom you want can boost your creativity. Hence the tagline, "Your Work, Your Team, Your Way."
This was Dropbox's way of projecting itself as a facilitator and driver of collaborative creativity.
Mint went the content way to create a position for itself in the market. It came up with its own personal finance blog to interact with young professionals in the field. The topics were all about those aspects of finance that Mint felt were being neglected.
With time Mint's blog reached the number 1 position in personal finance, thereby driving tons of traffic to their app. Publishing your own content, can get you a lot of attention and trust, provided it provides value to your potential users.
Going one step further, Mint promised to give its users, special access to their app, if they put on the "Mint badge" on their social media page or blog. This gave Mint, a free option to advertise on more than 600 blogs.
Uber hasn't remained behind in the world of creative marketing. The free rides that they gave out during Austin's SXSW conference helped them obtain thousands of loyal customers within just about a week. But it didn't stop there. The brand continued to add value by offering ice cream trucks on demand and by delivering roses to the significant others of Uber users on Valentine's Day.
Being in the right place at the right time helped Uber get the most bang for its buck. It managed to save a lot of money that would otherwise have been used in reaching out to people in different cities.
Many creative marketing leaders see complexity and uncertainty as creative catalysts that trigger innovation. They treat constraints as challenges that release creative responses. They don't fear failure; instead they love to take risks by trying out new stuff.
It is very important to embrace experimentation if you wish to cultivate creativity. If you are to fail, it is better to fail fast.
Google is one company that believes in this Mantra. They took a creative risk by launching Google Wave, an online collaboration tool. However, when things didn't go as expected, they decided to pull the plug. Many might have viewed this as a failure; but not all have the courage it takes to say.. "this isn't turning out the way we envisioned and we are going to invest our energies elsewhere."
The success rate of Google has far surpassed its failure rate. Yes it has established its own guidelines to success; but it has also placed a premium on innovations and inventions.
Try embracing the very boundaries that you are running away from. Prioritize your creativity instead of stifling it. But get your answers for these questions before proceeding on the path:
What kind of creativity would be valued by the target audience?
Are we ready to take the plunge from being creative directors to creative leaders?
Applied creativity is what that matters in the business world. You will have to figure out the simplest ways to solve your problems and accelerate your growth, as a company.
Instead of trying to sell your products, you will have to make it easier for your customers to buy them.
Think about all those challenges that your customers face on a daily basis. Help them pick out the best possible solution from the array of solutions available to them.
Why do you think Apple products are so popular? It is not the technical marvel behind its devices. It is the platform that it has developed and delivered for making its applications available for millions of its users. They know it is not the device, but the apps that the users use. It is all about making the users understand why they need Apple products.
Apple's commercials will sure be studied as classics for many years to come. But what actually differentiates the brand from others has a lot to do with the creative multiplier that is created out of its business model, corporate culture and developmental approach, put together.
Gone are those days when marketing was only about mastering the traditional channels. Today it is about constant innovation and use of creative solutions that maximize returns.
You will have to come up with a clear yet unique message that differs you from the others.
You will have to capture the attention of your target audience and maintain it for a while.
You will have to reach your target audience through the right methods.
So, cast away your rule book and hand-pick your channels, if you want to get it all right.
One thing that many such great companies focus on, while coming up with such creative marketing campaigns is explosive growth. Strategic thinking and the use of unconventional tactics help.
You cannot copy the stuff that Airbnb and Spotify did in order to create growth. However, you can adopt the same scrappy mindset that their founders had adopted, when they were struggling to find users. It is this mindset that can help take your startup towards inevitable success.