Brand Expansion? Or is it Brand Dilution?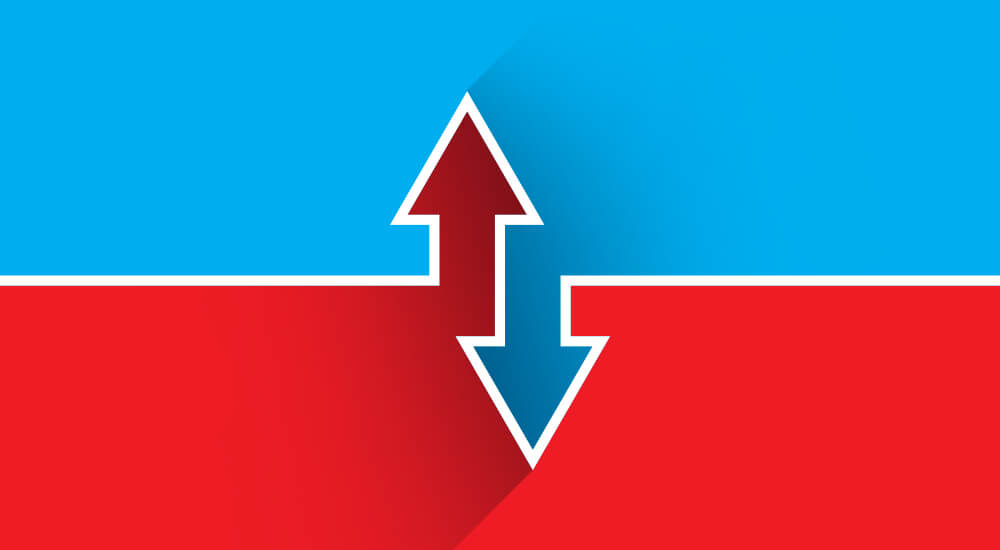 Not every branding campaign manages to make a mainstream headline. But when it does, it has to be about a bigwig company like Nike, Apple or Coca-Cola.
There are times when brands go wild and very astray. And when this happens, we always take notice.
Remember the Helvetica logo of Gap? The Brand hardly recognized the risk of messing up with its visual identity.
Tropicana committed a similar mistake by repackaging its product. Not only did this confuse the audiences, it also lowered the premium image of the Brand.
Over the past few years I have worked with many brands. I have seen how each of these has evolved. Some of these companies created their brands years ago; and are now in the la-la land of branding.
They have been introducing a few messaging as well as visual updates over the years.But unfortunately these updates do not resemble the original intent. The result? The brands have started diluting, while appearing confused and even unrecognizable to their fans.
A few marketing campaigns of mega corporations might make you shake your head. These are those companies that have spent billions of dollars on such campaigns….
They have hired hundreds or may be even thousands of people to work for them….
They get advised by a few of the brightest minds in the industry…
Yet, what comes out of such campaigns, seem very stupid, to the consumers.
They often think, "What made these Brands think this would work?"
Yes, there can be logic lapses even in big brand marketing decisions. But this is not about making you feel guilty. It is about relishing your failures and learning from your mistakes.
It is only human to err.
Even the biggest of the brands have committed mistakes. But they have learnt from them and moved on. You should, too.
If you have been one of the witnesses to such faux pas, it is time for you to be:
Understanding
Aware of what you need to do to avoid such similar slip ups in your marketing campaigns.
A few instances here can help you gain an insight:
Patanjali recently introduced its new product, Patanjali Atta Noodles. Now, this might be a volume contributor to the Brand. But the product, as such, is a bad choice. The reasons are two:
The product has no connection to the Indian Heritage
It is not healthy
As an Indian FMCG company, it was quite logical for the Brand to enter into the Food industry. But don't you think the brand should have kept up with its ethos? After all, it is all about health – be it the chapatis, the curd, the pickles or the health beverages. Launching 'Patanjali Noodles' is perhaps the first step the Brand has taken, towards the path of brand dilution.
You must have heard about more such blunders, such as the Arch Deluxe and the New Coke. But believe me – these are only the tip of the iceberg. Branding failures are everywhere in the marketing world today.
It was not only the bikes that Harley Davidson came up with. There were the T-shirts, the jackets and the lighters too. The fans accepted all these as 'Biker Essentials'. But when the Brand introduced Harley Davidson Aftershave and Perfumes, they revolted.
Driving Harley is not about smelling nice. It is about smelling like motor oil and leather. After shaves and perfumes won't do it for these bikers.
The liquor king Vijay Mallya has also been a victim of such line-extension traps. He came up with his Airlines and gave it the same brand name as his beer – Kingfisher. The result? He did not have the money to clear the salary dues of his staff members at Kingfisher Airlines.
Many companies have fallen into the line extension traps. But they hardly ever work.
It is not all about product choices and line extensions. There are more blunders that even the big brands make.
Every product (at least the branded ones), in today's market, comes with a QR code. Scanning this code will take you to the website of the product. But this is true only if the website actually belongs to the Brand, whose product you have bought. Now Heinz was one brand that forgot to renew its website.
Unfortunately for Heinz, the expired domain now belonged to a hardcore porn website. This was where a certain German gentlemen found himself, when he scanned the QR code of a Heinz product.
I have no idea whether to call this as the fortune or the misfortune of the German Gentleman. But the brand for sure had to endure a lot of embarrassment.
The Shampoo megabrand Clairol came up with two new shampoos during the early 1980s. The names were "Touch of Yoghurt" and "Look of Buttermilk." Yes, you guessed it right! Both the products were huge flops.
Now, who would want to wash their hair in yoghurt? Wouldn't it be sticky?
And why on earth would anyone want their hair to look like buttermilk?
These vague names failed to communicate what the products were all about. So, the result was inevitable.
Don't you think most of the above mistakes were obvious and some, even stupid?
I am sure a couple of them made you laugh.
You may have rolled your eyes and wondered "how could anyone actually do this?"
But as a marketer, you may also know how easy it is to commit such mistakes.
It is natural to get excited when you come up with a new product or a campaign. It makes you overlook the flaws and the forges.
You tend to believe that people will fall in love with your product.
You think that your customers will think exactly the way you do.
But that's not true!
Unfortunately you will only realize this when your efforts fail.
So, make it a point to look for branding failures, on a regular basis.
As and when you come across one, find out if you have been doing something similar. See if you can learn anything from this failure. Think like a critic.
Yes, it does suck away a bit of that joy that you experience during the creative process. But in the long term, it does save you a lot of time and money.
Truth, no matter how bitter it seems, is always better than Delusion!