8 Powerful Global Branding Strategies to Emerge as an International Brand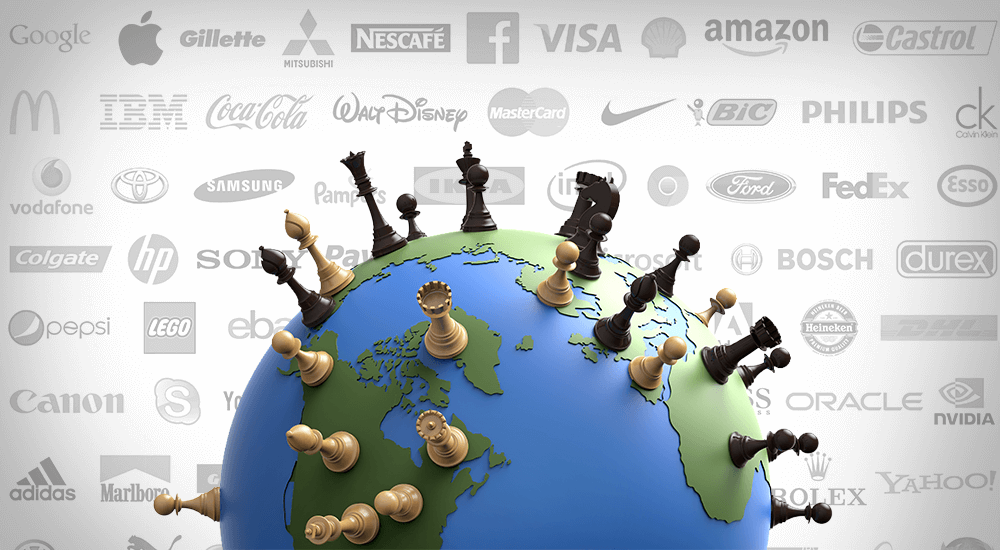 Austrian company #Red Bull does such a great job with global branding that many Americans assume it's a local brand and no one can fault that.
Ditto can be said about #Airbnb, founded in 2008 in San Francisco, California. Today #Airb is the world's fastest-expanding marketplace with a live directory listing of 1,500,000+ shared properties in 34,000+ cities and growing, worldwide.
Guess, what's responsible for this wild fire growth of #Airb – Social media.
Another case-in-point – #DunkinDonuts. The brand boasts of over outside of the U.S. not just on the strength of its lip-smashingly good menu but also the creative way in which it has bent backwards to satisfy the sweet palate of its global customers.
Likewise, #Rezdy is an Australian-based marketplace that makes online hotel booking easy and simple for tourists and agents, across the world. Click on the screenshot to check out this fun video on Rezdy's homepage: https://vimeo.com/45680094.
This begs the question – Is a marketing strategy really necessary for your global expansion plan? A campaign that is very effective in India, will the same communication also work for the US audience?
The answer is a resounding YES. This blog examines why it's important to create a global marketing strategy for your business, no matter what size it is and what are the advantages of doing so. But first let's agree on what is a #globalbrand.
A #globalbrand is a brand with a consistent identity across markets. This identity can be in the form of a name, a logo, a tagline, or a combination of all these identity attributes that differentiates it from competitors. Think Apple. Think Google, Coca-Cola or IBM. Once a universal identity is made, the rest comes easy. There is social media to make it viral and popular among discerning consumers, in any nook or corner of the world.
Nowadays, social media interactions allow consumers to shape a brand fast (and take it global) by their matter of opinions and demand for the product, leaving you with less and less control over how your brand transcends borders."Borders are collapsing," declared Julia Neznanova, the founder of Hakka Labs, a content platform for data scientists and engineers to a gathering in New York City, recently.
Benefits of Global Branding
There are numerous advantages to putting your well-loved domestic brand on the global market, such as:
Economies of scale in in terms of both production &distribution
Lower marketing costs
Laying the groundwork for future extensions worldwide
Consistent brand imagery across the globe
Quick to market innovations
The opportunity to pre-empt local competition and knock you out of other lucrative markets
Increasing international media reach with the internet as an enabler
Increases exposure to a popular brand with increased movement of consumers across geographic borders
How to Build a Corporate Brand
There is no foolproof formula, but there are certain time-tested strategies that have worked for certain companies in the past. Distribution – how to reach the audience – obviously poses the biggest challenge. Here brands can help themselves by commissioning a thorough research with a local partner on the target consumer's geography, age, hobbies, and other demographics for the correct brand positioning.
A case in point is that of Starbucks. With some 20,000 stores in 63 countries, the world's most popular coffee maker has spread its reach from Brazil to China, even in countries like India, where an average consumer was conventionally a tea drinker.
The magic lay in serving the global tea brand with a twist of the local flavor. Exactly the strategy adopted by McDonald, Burger King and so many others. Without losing brand consistency, they made global, local, i.e. glocal.
Thanks to the widespread use of the latest technology tools and the internet, consumers around the world now have an almost equal access to the same ideas, aspirations and lifestyle changes, effectively converting into global consumer trends and demands.
This presents immense growth opportunities to businesses looking to take their successful brands to markets abroad. But the biggest challenge lies in understanding the cultural nuances and its impact on media consuming habits across regional markets.Here is how to get started:
Understand Customer Behavior 
Kahn In her book, Global Brand Power (Wharton Digital Press, 2013), cites Walmart's mistake in choosing sites in China that fell close to business parks where consumers go for work not pleasure. What a massive blunder! The company should have chosen residential sites. "It's astonishing how many retailers haven't made it because they haven't studied how consumers shop," wrote the author.
Build a Strong, Consistent Brand Culture
Even if you are going to market to a global audience, put in place brand guidelines that would consistently apply to all locations, so there is no dilution in your brand equity. Historically brands that do well in other markets do so, on the strength of their own, strong intrinsic culture. Think #Louis Vuitton. Think #Rolls-Royce. They are not just talking visuals. They talk strong brand attributes. "Your brand identity projects your personality your culture and determines customers' perception of who you are. It defines your value proposition and has the power to turn occasional browsers into lifelong loyalists," writes one expert.
Go Borderless With Your Communication
With the glut of digital platforms now available at the strike of a mouse, it is no longer possible for brands to adopt different brand strategies for different countries. They are thus compelled to have a more universal approach.
"Marketers need to rethink the term "glocal", explains Publicis Modem's Tony Effik to MarketingWeek. Theodore Levitt's "think global, act local" slogan doesn't work in a digital age in the same way," he argues. "The way we do global campaigns had to change because digital doesn't respect borders, particularly now with social media. What we're finding is that as content moves across borders, brand stories are crossing over internationally," he said.
Be An Insider, as well as, An Outsider
Cultural mores and practices vary dramatically from market to market. In South Korea, new mothers rest at home for at least 100 days after giving birth. In China, the grandparents move in with the young parents for at least the first three years, while in some European countries parents won't wash their child's hair if he/she has caught a cold. Marketers selling to these set of consumers must know their cultural practices or they won't be able to sell so effectively, writes the author of Branding Strategy Insider. Review your strategy both from the inside-out for a successful launch.
Develop Both a Micro and a Macro Perspective
Even search giant #Google didn't foresee the exponential growth of the internet and has eventually lost the race to home-grown competitor Baidu. #Flipkart is giving #Amazon a run for its money in India, while #Ola is giving a tough match to #Uber.  #Google is now applying the China lesson to India with the recent launch of its Android operating system and apps (#YouTube) for countries with slow browsing speeds.
Know Local Cultural Nuances Like the Back of Your Hand
The #Parintins Folklore Festival is one of Brazil's big ticket annual events. It pits two local teams, blue and red in an interesting completion – re-telling folk stories in vibrant carnival-style format, featuring dancing, singing and parade floats. The festival is so popular, and the competition so fierce, that the main sponsor, #Coca-Cola, specially produces red and blue colored cans for the event and goes laughing all the way to the bank.
Know What Your Brand Translates Into
Once, a French cheese brand #Kiri had to change its name to Kibi in Iran because the name connotes "rotten" in the local language and going with that name would have spelled a disaster for the popular cheese brand.
Leverage Technology
In today's time and age, can any brand last without an aggressive use of technology? Unilever for instance has tied up with Percolate, a company specializing in marketing software to support the FMCG giant's global brand management practices. Most other companies use other kinds of Customer Relationship Management (CRM), identity, licensing and activation systems — licensed or picked off-the-shelf — to drive their marketing efforts and achieve global scalability.
The bottom-line is that building a global brand is anything but simple – but with the resources and strategies discussed in this blog, it's not a pie in the sky either.
At Litmus, we can help your brand speak to its international audiences. From website localization to marketing, our team can play a key role in your international branding strategy.