5 Instagram Campaign Ideas to Engage your Customers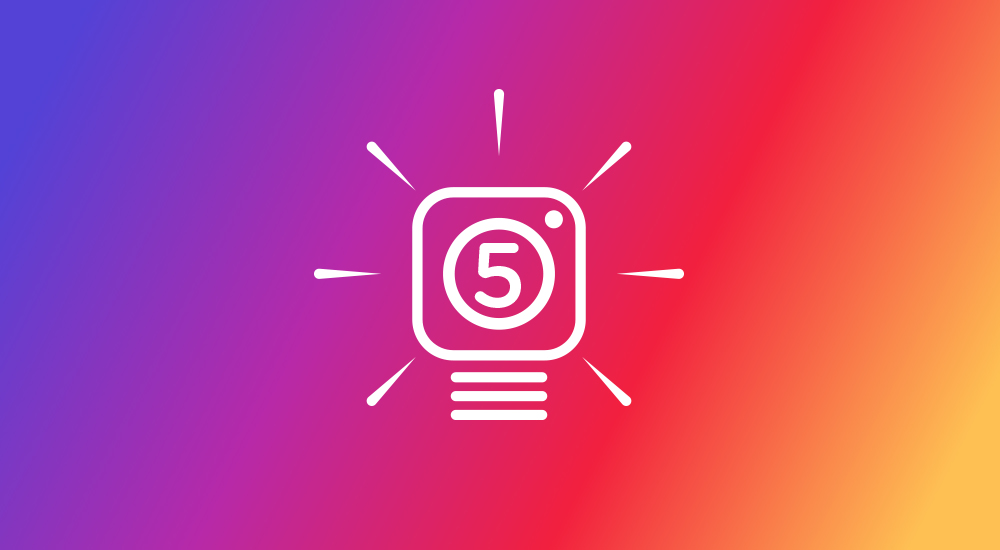 It is not just the selfies and puppy videos that have made Instagram, the Number 1 photo-sharing app in the world. There is a lot more to it!
If you think of it, Instagram has a bit of everything in it – Facebook, Twitter, and Snapchat. It lets you upload photos and videos….add in some witty captions…and create your own Instagram story by adding pictures to it.
You can follow people….like and comment on their pictures…tag them in your photos…and even direct-message them.
The best part is that you can write how much ever you want, without having to stick to any word limit.
700 million users in April and another 100 million in just four months… At this rate, Instagram is soon going to go over the 1 billion mark by the end of 2018.
The incredible opportunities that this mammoth platform offers can be immensely beneficial for businesses that wish to engage with their audience. And if you play it well and give them what they want, you will be able to achieve more than what you can expect.
You don't just let go of a platform that gives you an audience of over 600 million active users.
What you instead need to do is to come up with some of the best Instagram campaigns planned carefully with imaginative and thoughtful content, to keep your audience engaged with your brand.
Here are a few examples of the best Instagram marketing campaigns that can tell you how brands took Instagram marketing to a whole new level:
Over to you…
Instagram marketing is sure a tough nut to crack; but it is not an impossible one.
A visual and visceral social platform, Instagram lets you present your brand in the most creative way. There may be relationships to forge, campaigns to design, and distribution plans to be created to stand out from your competitors.
But for now, give it a start by using User-Generated Content, keeping in mind the real power of influencer marketing on Instagram.
Also, don't forget to reward your users for posting photos that will go a long way in promoting your brand.
Best Instagram marketing campaigns need not necessarily be salesy. But there is no harm in letting people know what your brand is.
It doesn't matter if you want to do this by offering freebies or by using the persuasive powers of your influencers. The main thing is to be able to connect with your target audience. And a bit of creativity can actually help you transform those results.