2018 Social Media Updates: You Might Have Missed to Look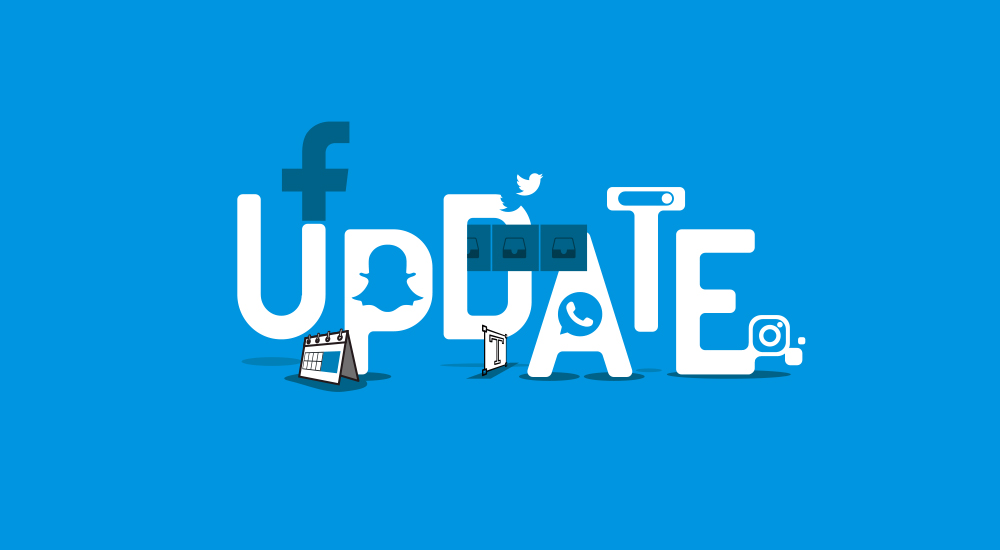 Understanding the latest social media trends is crucial to every business that wishes to stay ahead of the curve at all times.
To help you improve your online presence and make the most out of social media, we will be publishing latest social media updates on a monthly basis. So, here is your scoop for February 2018:
What's new on Instagram?
Scheduling Made Easier
Instagram came up with a brand new feature to help businesses schedule their posts in advance. If you have your business profile on Instagram, you should be able to schedule your posts using the API or one of the third-party software programs such as Hootsuite, SocialFlow or Sprout Social.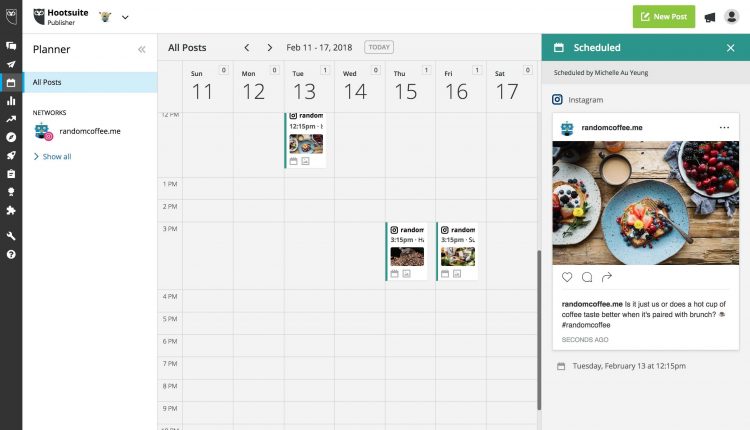 Source Image: SocialMediaToday
Apart from improving your efficiency, this feature is going to save you a lot of time. Nevertheless, the post scheduling feature is not available in the app and the support doesn't extend to ads.
Carousel Ads in Stories
Now you can have three slides of media in your Stories ads on Instagram. Feel free to include images, videos, and other interactive elements to make your Carousel Ads highly engaging.
Once widely released, this feature is sure to give that much needed boost to the click-through and conversion rates of your ads. It will also make your Stories ads more powerful than ever.
The Release of the Type Mode
Have you used the new type of Facebook post – the one that comes up against the colorful background? You can now find it on Instagram Stories too.
Now, you can make things more interesting while making announcements, sharing information and engaging customers. It would be a great idea to combine Type mode with your images and videos.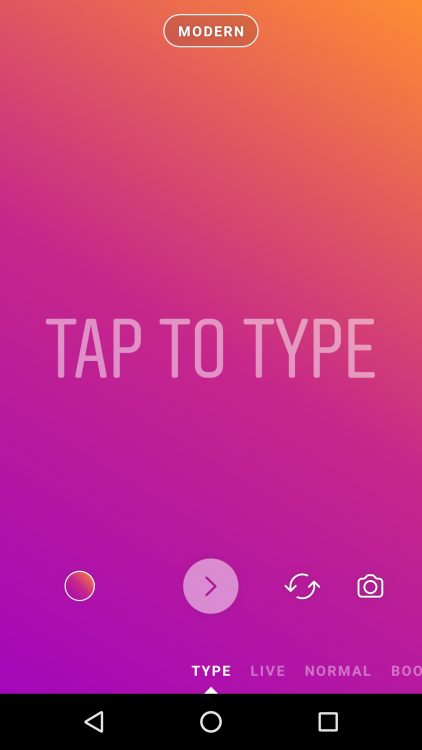 GIF into Stories
You are able to spice up your visuals by adding GIFs into your Instagram Stories. Instagram has partnered with GIPHY to offer you access to thousands of animated stickers to make your Stories content more creative, fun, and interactive.
You would see the GIF option when you try adding a sticker to the photos or videos in your Stories.
The Focus Portrait Mode for Sharper Pictures and Videos
Taking portraits now became easier with Instagram introducing the Focus mode.
It doesn't matter whether you are taking a selfie or using the rear-facing the camera; once you have the person in focus, the background automatically blurs out, making the portrait appear sharper, stylized, and professional.
Source Image: Tech Crunch
You should find the Focus mode on Instagram Stories Format Options next to Superzoom.
It works well on all iPhones above 6S. (It is only on iOS users now)
Adding Hashtags and Profile Links in Your Bio
Better late than never – Instagram finally decided to follow the footsteps of Twitter and allow its users to add hashtags and profile links in their bio ( @person ).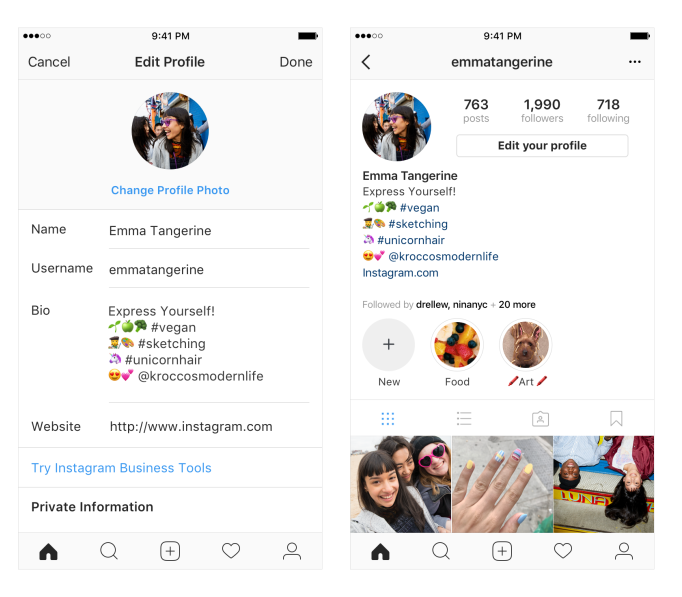 Source Image: Instagram Press
Before that it was only text that you could add to your bio to introduce yourself to your followers across the world.
Now with this option, you can create live links that can lead your followers to another profile page or a hashtag page.
What's new on Facebook?
The Merge of Power Editor and Ads Manager
As a social media advertiser, you must have been struggling to use the Power Editor and Ads Manager simultaneously.
Luckily you don't have to face that situation any more. Facebook has merged together the two of them in its new Ads manager.
You can now choose between the two or even familiarize yourself with the components of the Facebook advertising campaigns.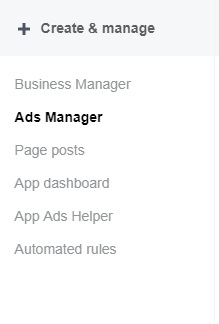 Applying for Jobs throughFacebook
You can now apply for jobs with local businesses using Facebook, even if you are in India. The Job application feature of Facebook is available in 40 countries across the world.
Businesses can post recent openings on their Jobs Dashboard and Job Seekers can apply for the same using the information that they have already listed on their profiles.
Not just on the web this is available on your mobile app too. If you have a Facebook Page for your business you can do a lot more than just posting jobs; you could go through the applications and even schedule the interviews. (Currently available in the US and Canada)
Easy-to-access Privacy Settings
If you were finding it tough to change your privacy settings on Facebook, it just became easier.
With Facebook releasing 'Access Your Information,' a new security feature, users can now access, edit, and delete their reactions, comments, posts, and searches from their profiles and timelines.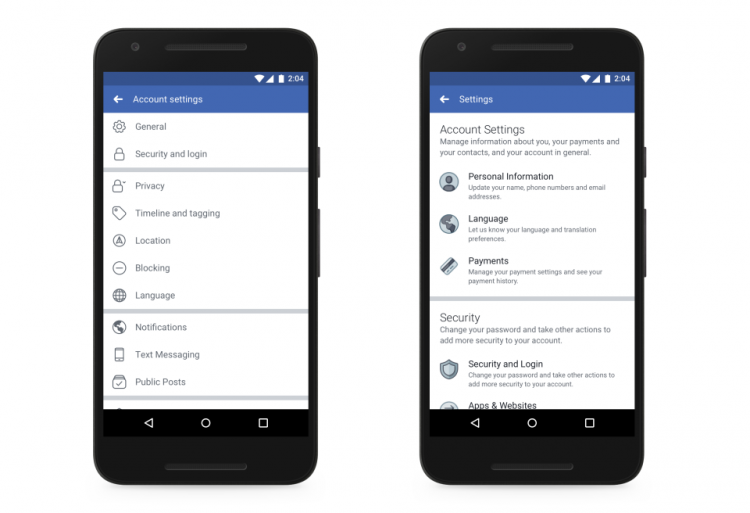 Source Image: Tech Crunch
Many outdated settings have been done away with and about 20 screens have been consolidated to a single page.
A New privacy shortcuts menu with clear explanations on how controls work has been launched to make it easier to control data.
What's new on WhatsApp?
WhatsApp for Business
With WhatsApp launching WhatsApp for Business, you will be able to create your business-specific WhatsApp profiles and manage all your customer communications. Small and medium-sized businesses can now have their own 'Business Accounts' with a description of their business, and other details such as email address, physical address (in the form of a map) and working hours, with link to their website. They can also link up their landline phone number with their accounts. By creating welcome and set away messages and configuring "quick replies" they can easily manage conversations with their customers.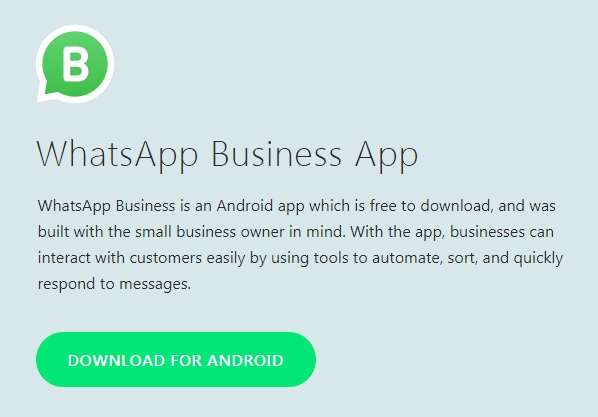 'Dismiss as Admin' Feature
Till a few weeks new you could only promote participants as admins in your WhatsApp groups. But if you had to demote them, you had to force them to leave the group and then rejoin.
The instant messaging app WhatsApp has yet again launched a huge feature for its users.
With the new 'dismiss as admin' feature made available on iOS and Android, you no longer have to go through the trouble.
Just open your WhatsApp group, go to Group info, and then look for the participant you want to demote.

Source Image: Gadgets 360
If he is already an admin you should find the 'Dismiss as Admin' option when you tap on the participant. The feature is available on WhatsApp interface too. Nevertheless, if the participant is the creator of the group, you may not be able to dismiss him or her as an admin.
WhatsApp payments made easier
You can now easily transfer money to WhatsApp users by scanning QR codes.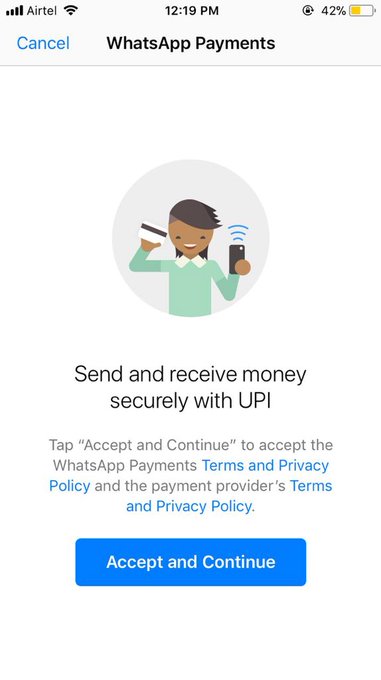 Source Image: Daily Star
Along with the 'Send to UPI ID' feature that was added recently, this feature is going to bring in additional payment functionality to the most popular messaging app of the world.
The new payments feature is currently available only for Android users.
What's new on Snapchat?
Share Snapchat Stories through Link
Very soon you will be able to share your Snap Stories outside of Snapchat through link shares or embeds. However, these stories will be limited to the public ones that would appear in the new Discover tab of Snapchat.
This option is the latest effort of the company to enhance awareness about the app and inspire more and more people to download the app.
Snap Store – The App Shopping Section
By opening up Snap Store, Snapchat just made it easier for its users to buy Snapchat merchandise from the comfort of their home.
Apart from generating revenue via product sales, this will create better revenue streams for Snap. Through the billing and shipping addresses entered by the users, Snapchat can make it easier for brands to target their ads based on the location of their customers.
New Range of Bitmoji
Ever since Snapchat acquired Bitstrips, the maker of Bitmoji, it has been offering its users, better ways of using Bitmoji characters.
Through customizable Bitmoji characters, they made it easier for users to add more flair and personality to their Snap presence.
The 3D Bitmoji characters introduced later could move and interact freely within real world scenes.
With its new range of Bitmoji that includes 50 hair colors, 40 new skin tones, and 50 hair treatment options, Snap is adding in more scope to customize and refine personal characters.
Tag your Friends and Video Chat with groups
Snapchat just ended up causing mass hysteria among its users by changing the entire layout of its app.
But it didn't really stop there… did it? There are some new features that have been rolled out by Snapchat to help users get back to their good sides.
This time, it will work. The platform just became more relationship-centric and interactive with features like group video chat and friend tagging being introduced.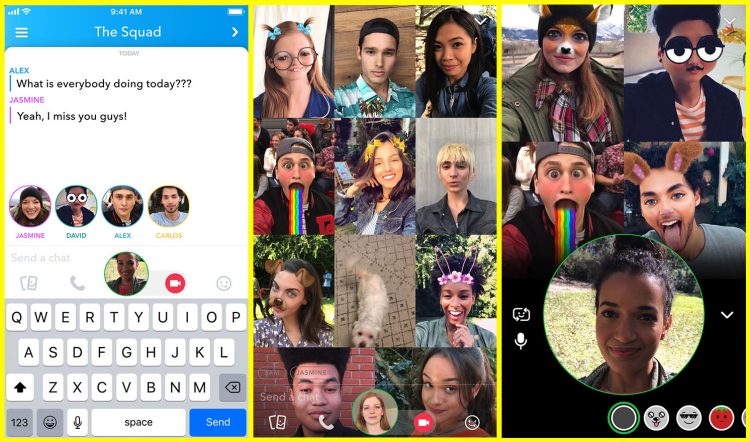 Source Image: Snap Inc
This move is going to make this photo-sharing app more popular and fun.
Users are more likely to spend more time now on the Snapchat app, connecting with their friends and family members through Snapchat's video chat.
Snapchat's Map Explore Feature
Want to know what your friends are up to? Snapchat just made it easier for you through Map Explore.
Get ready to get updates on the activities of your pals who choose to share their locations with Snap Map.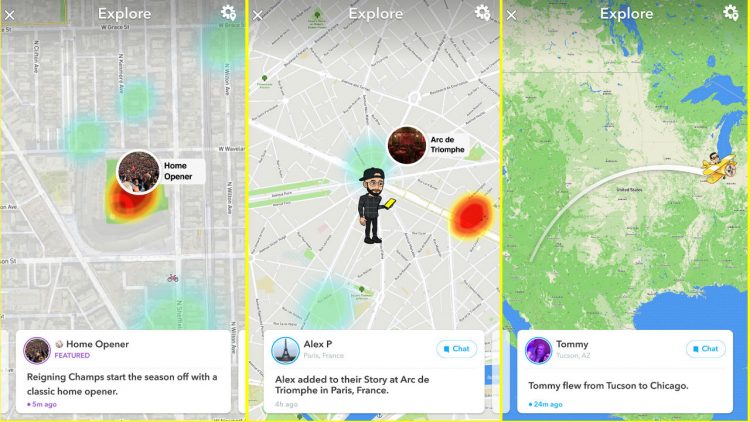 Source Image: The Verge
Whether they are traveling across the world or checking in into a hotel, mall, beach, golf course, ski resort, tennis court, or golf course, you will get all the information about them through Snap Map. You could even add some geo filters.
What's new on Twitter?
Livestream to Conversation
If you are in the United States, you may have noticed a small window next to your Twitter timeline, displaying live coverage of some breaking news event. Try clicking on that livestream. You will find yourself in a feed of tweets related to the news.
According to KayvonBeykpour, the GM of Twitter video, this is Twitter's way of providing credible information to its users. Twitter has officially partnered with local news stations to get the footage of the streams. However, the feature is right now available only for the Web version of Twitter.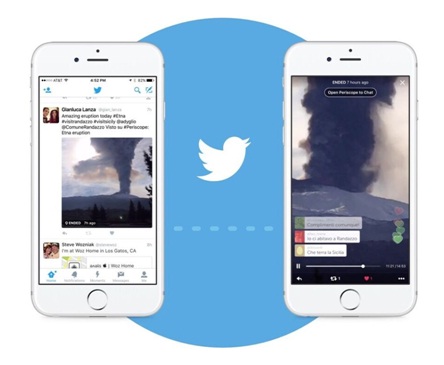 Better Image Cropping
Ever had to struggle with odd or incomplete looking photos posted on Twitter?
You don't have to worry about that anymore as Twitter is improving its image cropping process.
Instead of focusing on face detection, the process will now use neural networks to figure out the most interesting sections of the picture. Although a small improvement, it will help organizations in representing their businesses in a professional manner.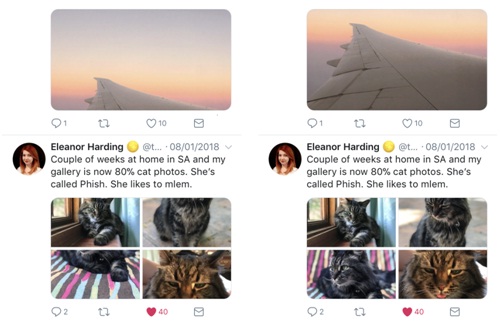 The Timestamps Feature
Remember those times, when you had to give your followers a number from which you wanted to them to start playing the video that you shared on Twitter?
Well, you don't have to worry about doing that anymore. The Timestamps feature just made it easier to share your live as well as recorded videos from the specified point.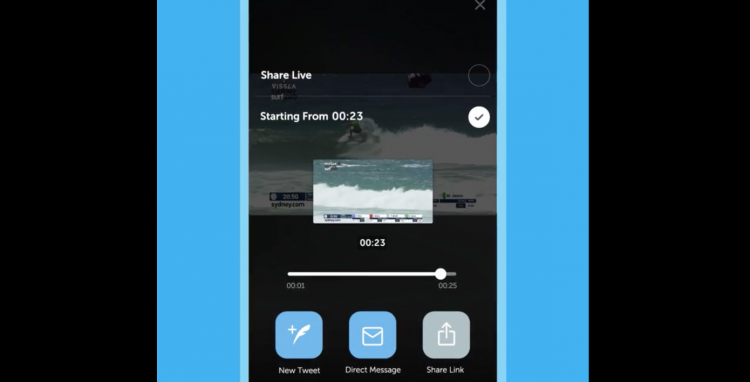 Source Image: The Verge
So, how exactly will you benefit from these social media updates? Are these social media trends going to transform the way consumers and brands use social media? Probably not; But they sure do make up for an interesting year.
So, whether it is about urging people to see the most relevant parts of the footage or about improving conversations around news, Timestamps can make it very easy to share your thoughts and ideas.
So next time you share your live video, just slide back to the exact point from which you want your audience to watch; and then add your thoughts before tweeting it to the world.
Not all latest updates on social media might affect your business. However, it is good to stay tuned to these social media updates if you want to keep enjoy that competitive edge in the market.
Whenever you find a new trend or an opportunity that fits well with your brand, make efforts to update your brand strategy.
It is all about connecting with your target audience and setting yourself apart from the crowd.
You sure don't want to miss out on any opportunity to achieve that. Right?