We love projects.
Do you have anything interesting for us?
Exotic veggies, growing fresh beyond the farm.
Services
Retail Branding
Brochure Design
Social Media Marketing
Search Engine Marketing
Brand Positioning
The parent company, Brio Hydroponics, was established in the B2B sector and wanted to venture into B2C with Vexotics. Initially, the visitors on their website left without buying and the challenge was to change the entire marketing strategy in very narrow play areas. These areas were-exotic vegetables, a target audience comprising only fitness enthusiasts and customers buying at a once-in-a-week frequency.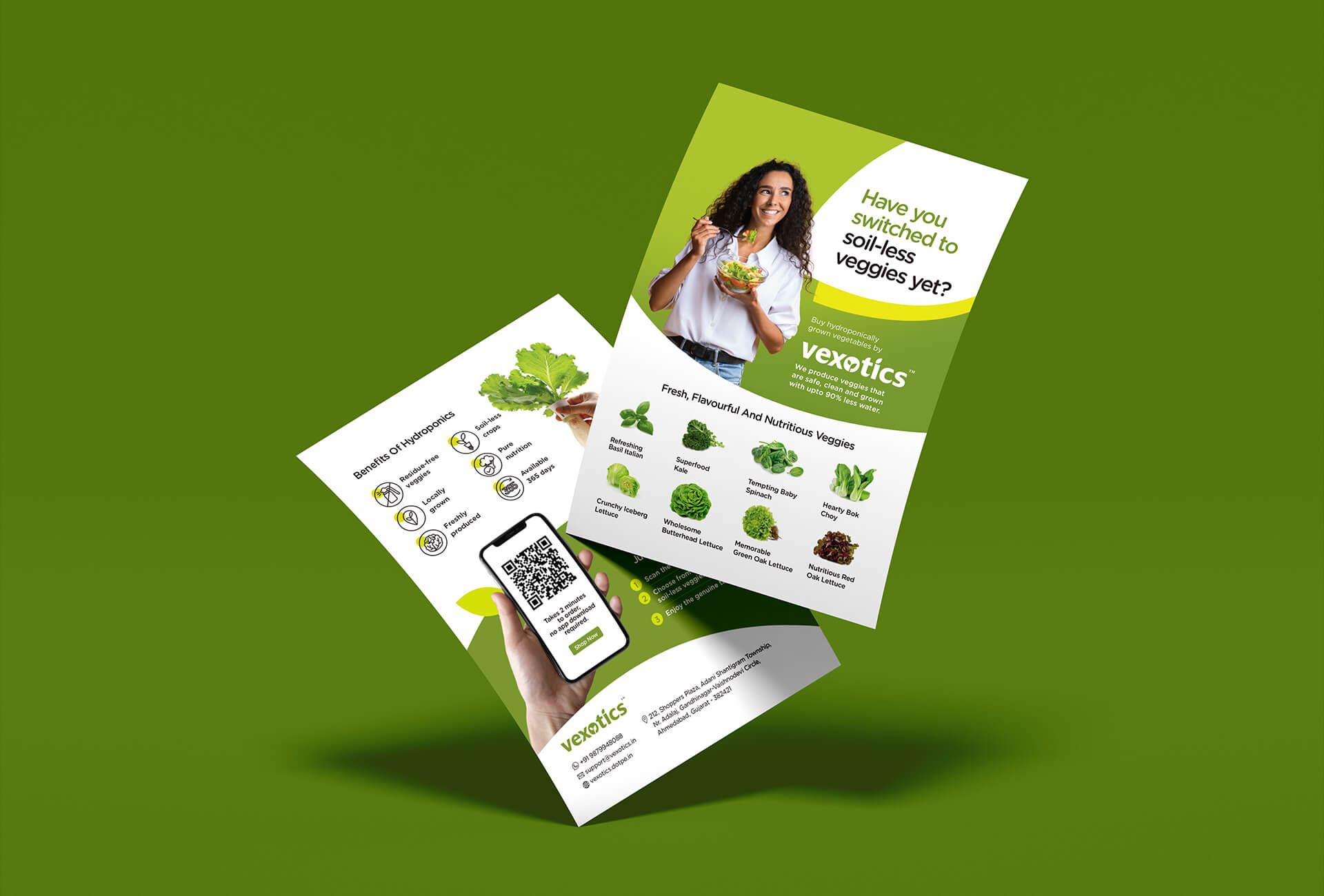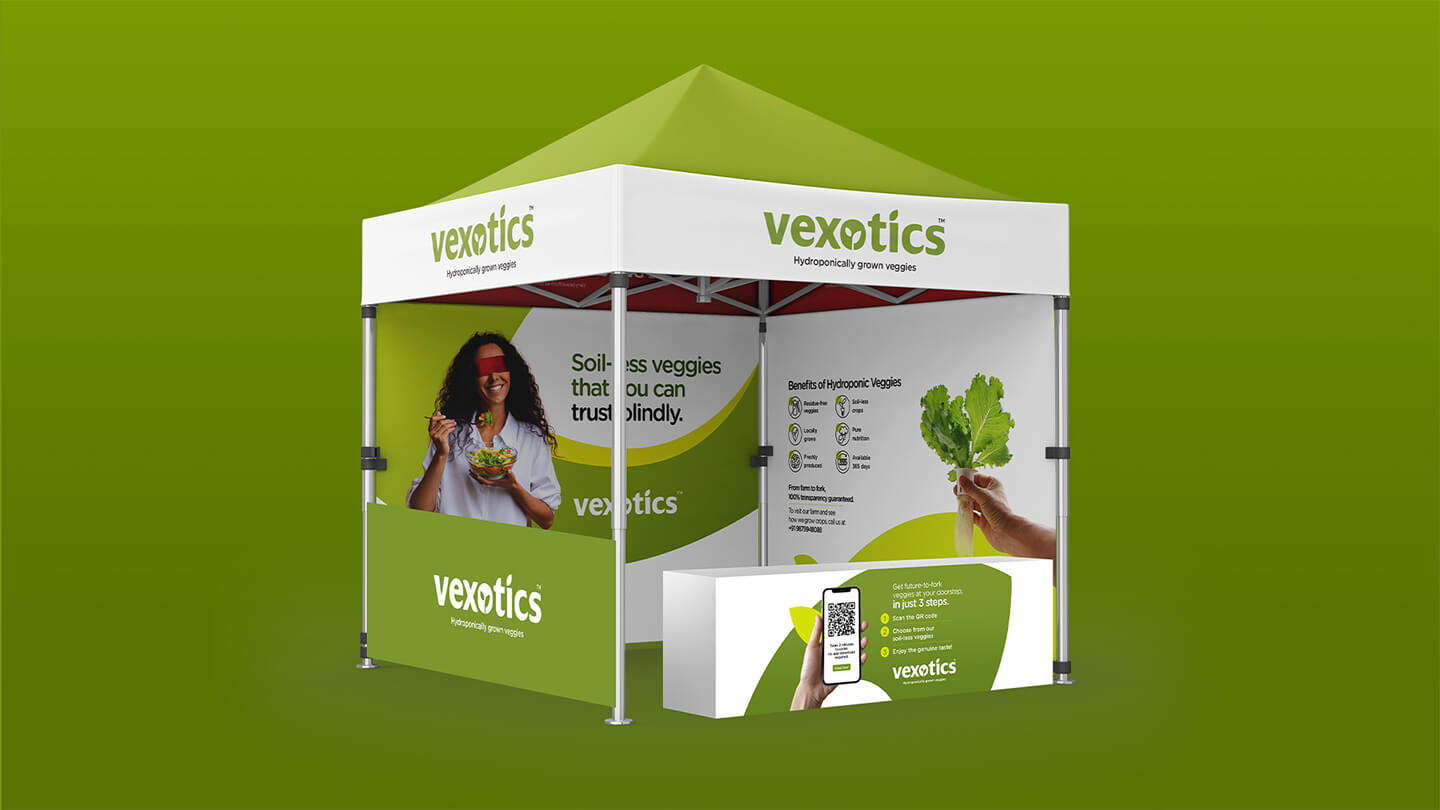 When we're talking about vegetables, that too exotic vegetables that are usually bought by people who have a specific food interest, a sizeable number of customers prefer buying them offline. This is primarily because they'd like to see the veggies and understand how fresh it is before buying. Keeping this in mind, we recommended that online selling could not be the only medium and suggested an offline presence in big departmental stores of Ahmedabad, such as Star Bazar (A Tata enterprise), Adani Shantigram, etc.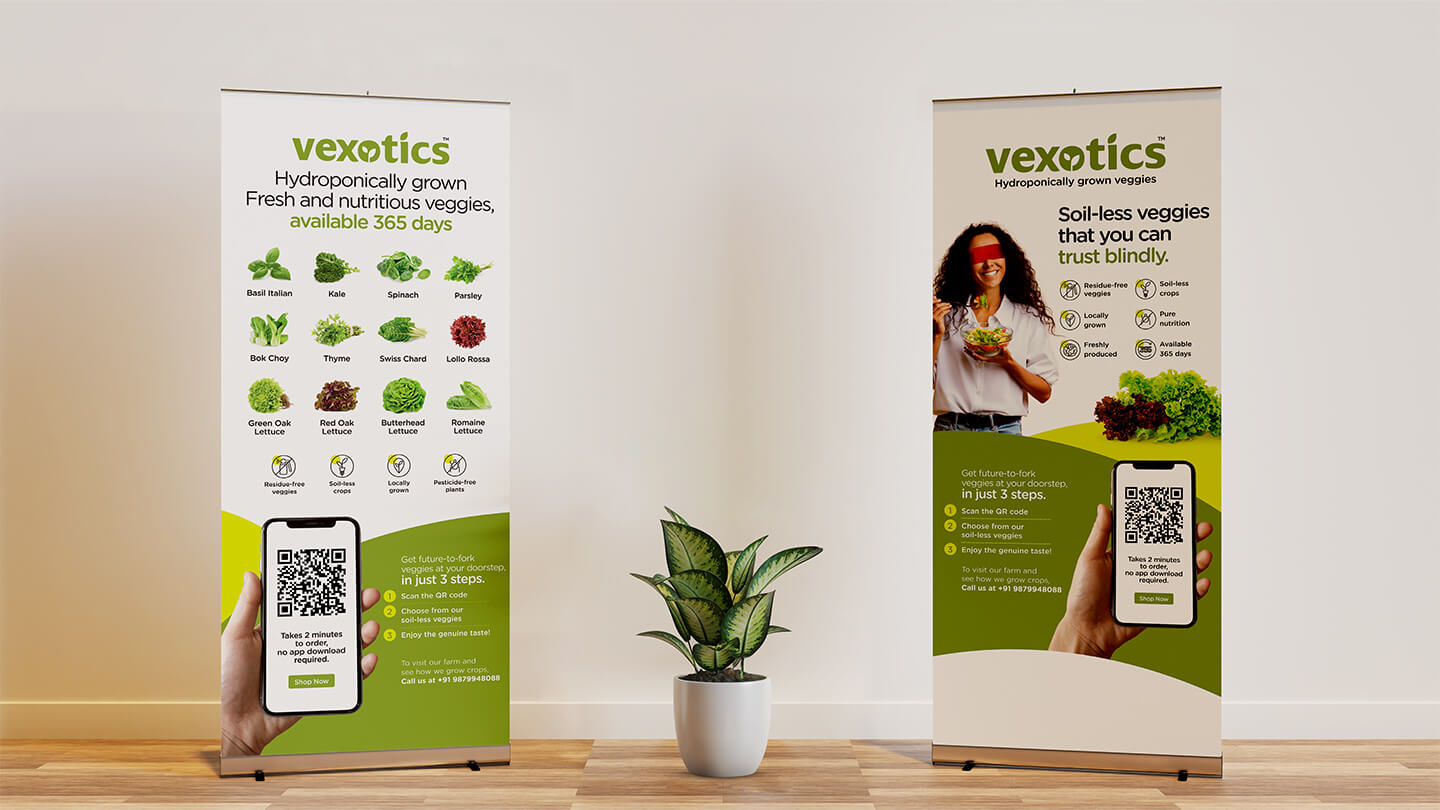 Keeping the audience and the kind of positioning we wanted in mind, we started with a digital media strategy aggressively focusing on brand awareness and visibility rather than selling. The digital marketing consisted of YouTube ads (15 seconds, unskippable) as well as Facebook & Instagram ads.
Vexotics also received a great response in terms of sales and footfall at the offline retail kiosk at Star Bazaar.

Impact
Social Media Reach Increased
Social Media Clicks Increased
Website Traffic from Google Ads Increased