We love projects.
Do you have anything interesting for us?
From Anand to Jolliz, a delicious experience.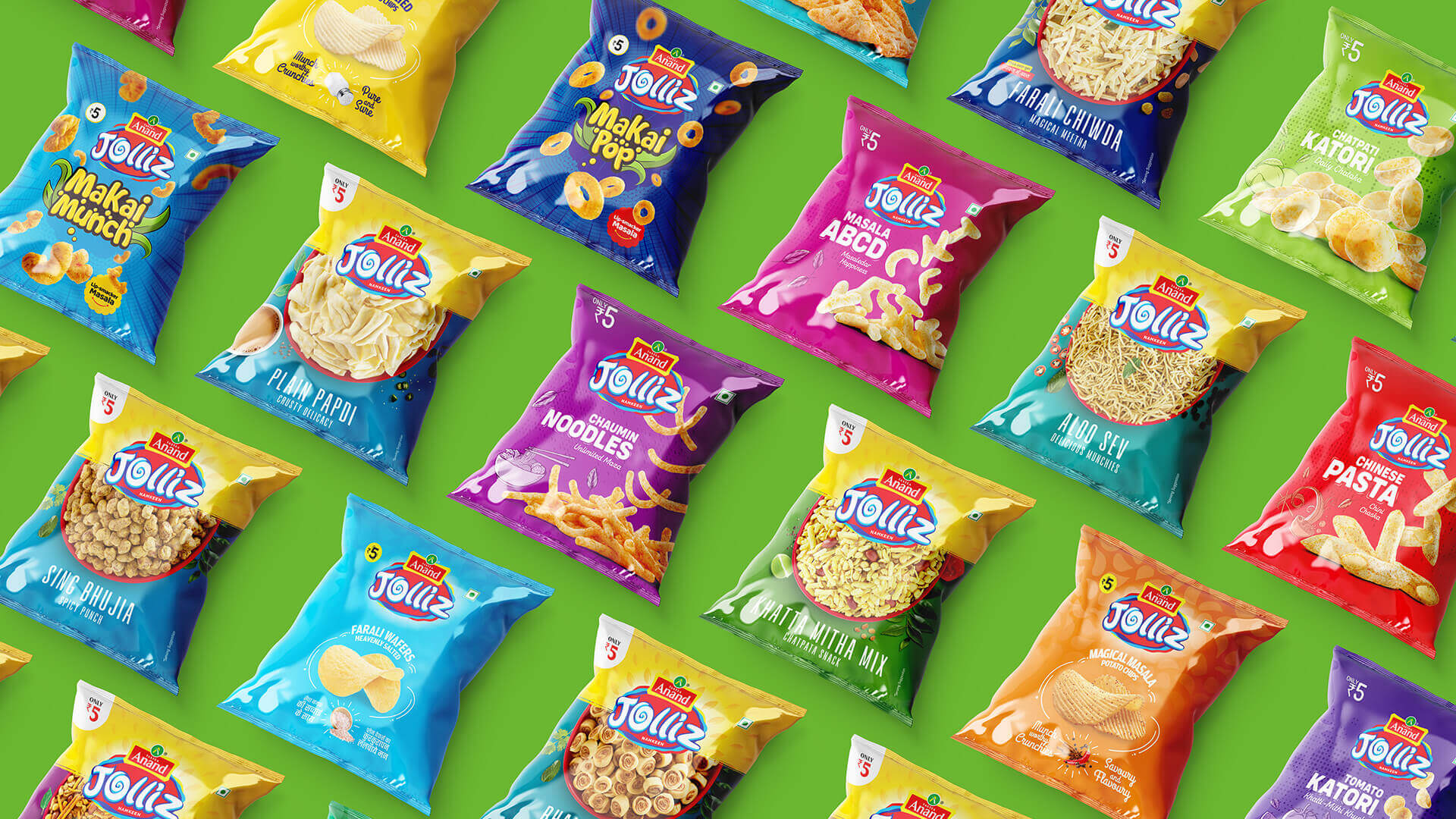 Services
Web Design & Development
Events and Exhibitions
Packaging Design
Logo Design
Social Media Marketing
Brand Architecture
Brand Strategy
Visit Website
Anand Namkeen was already a well established name in the FMCG snack food sector in North Gujarat. They wanted to rebrand their entire identity since they felt the name 'Anand Namkeen' to be too common and not in line with their vision. This entire activity involved a humongous risk both financially and operationally.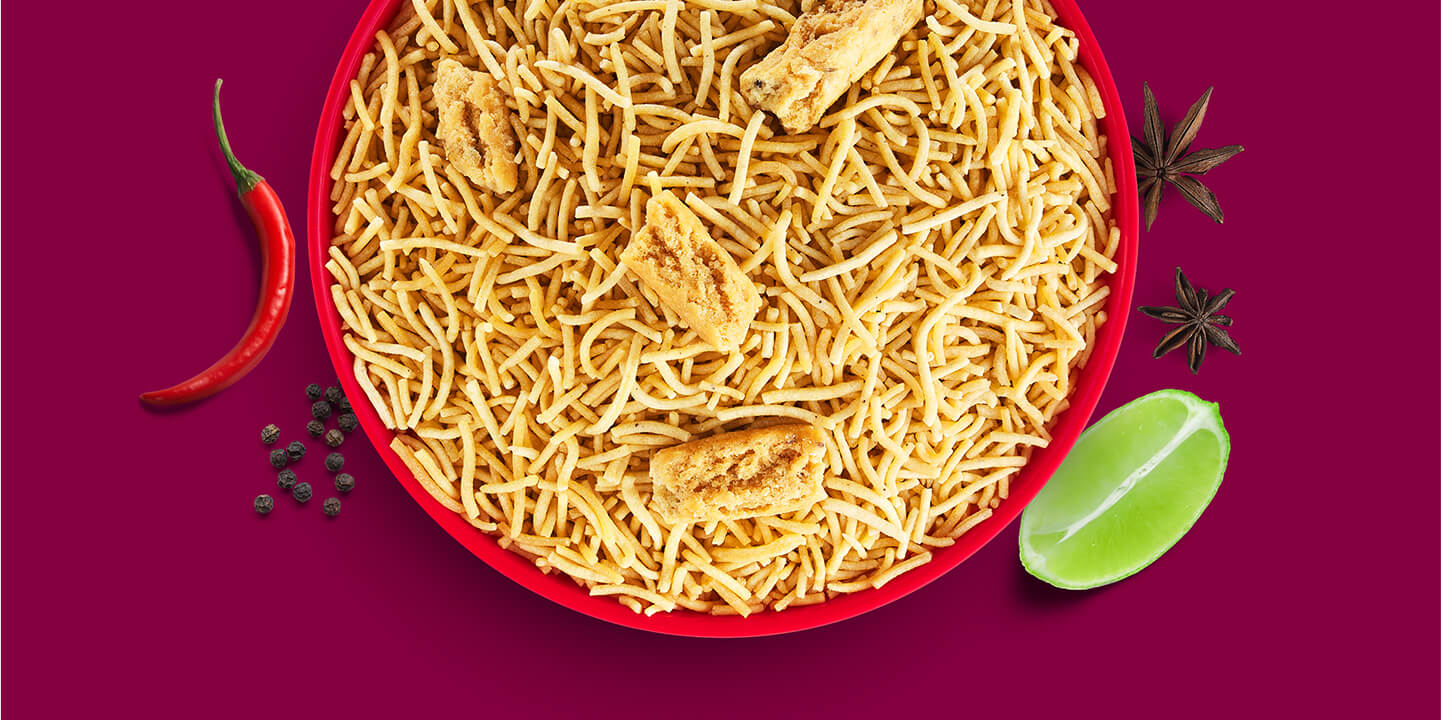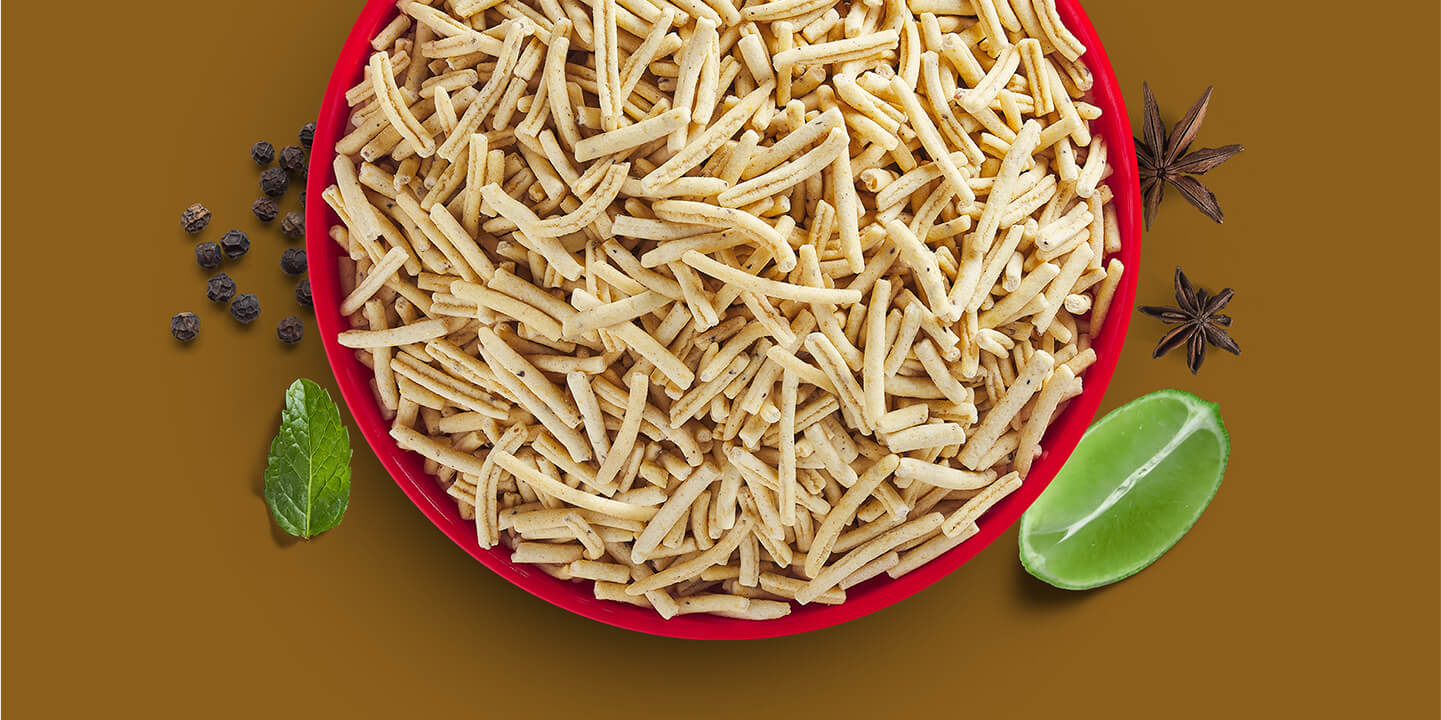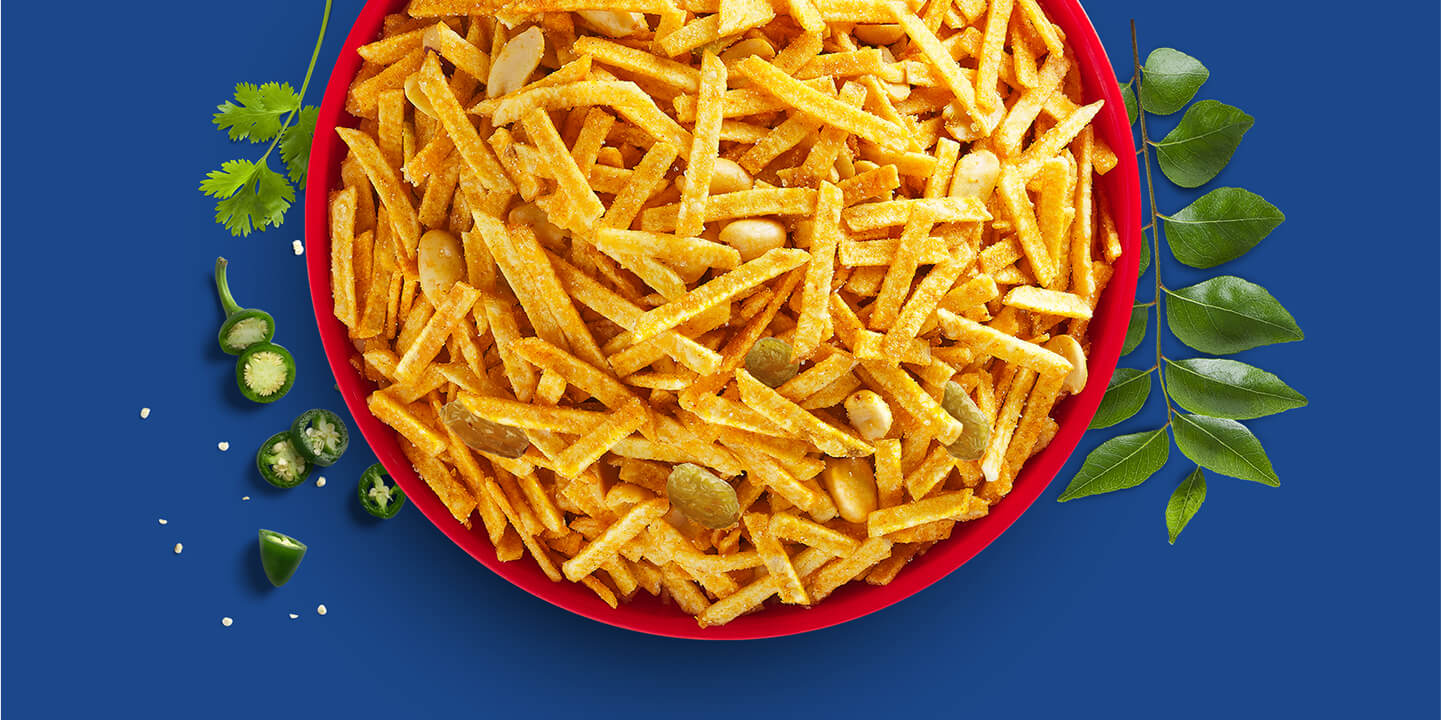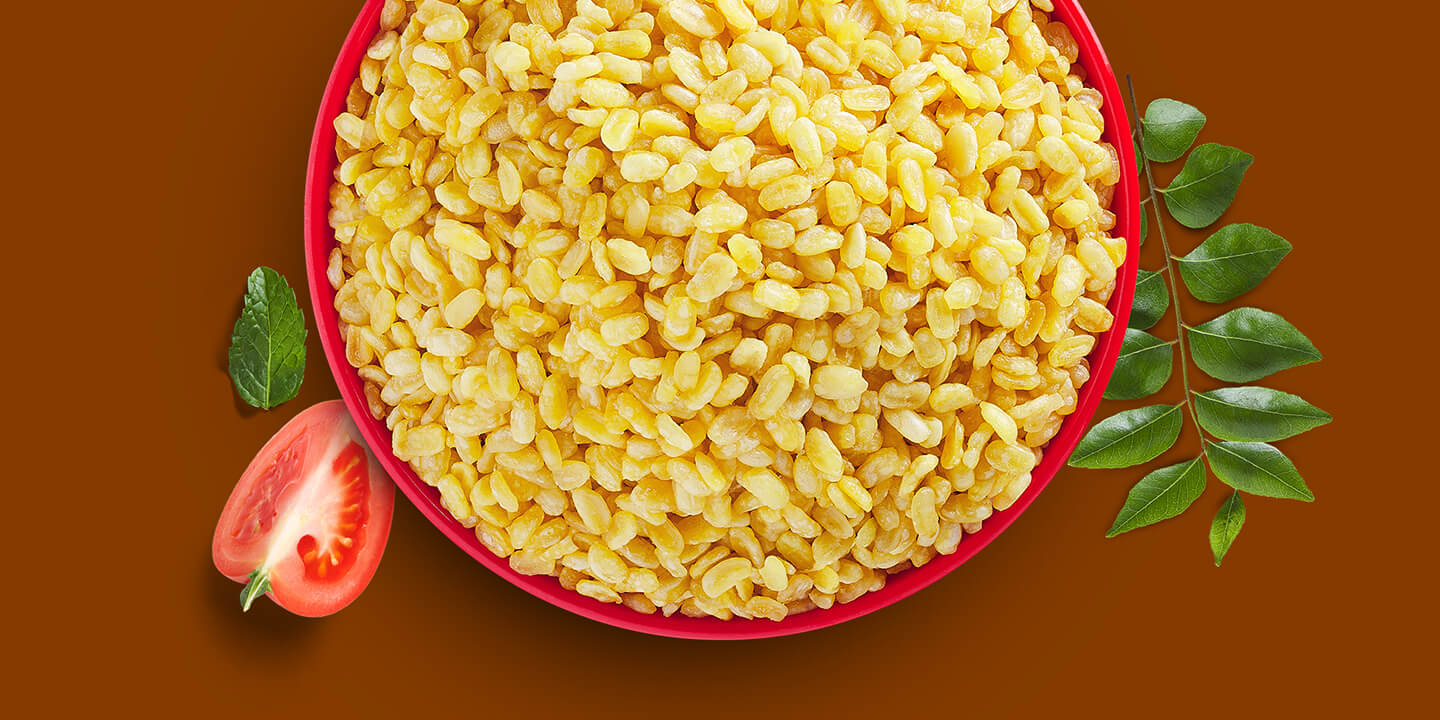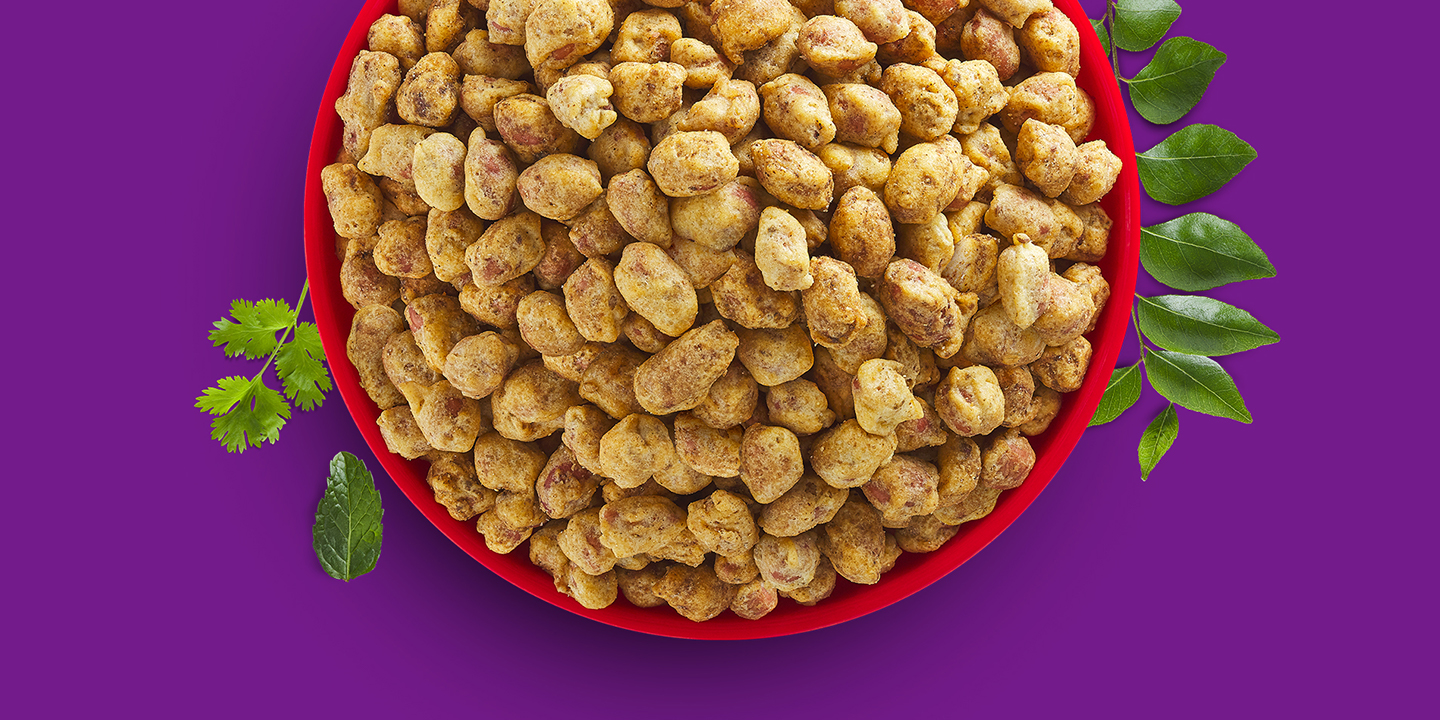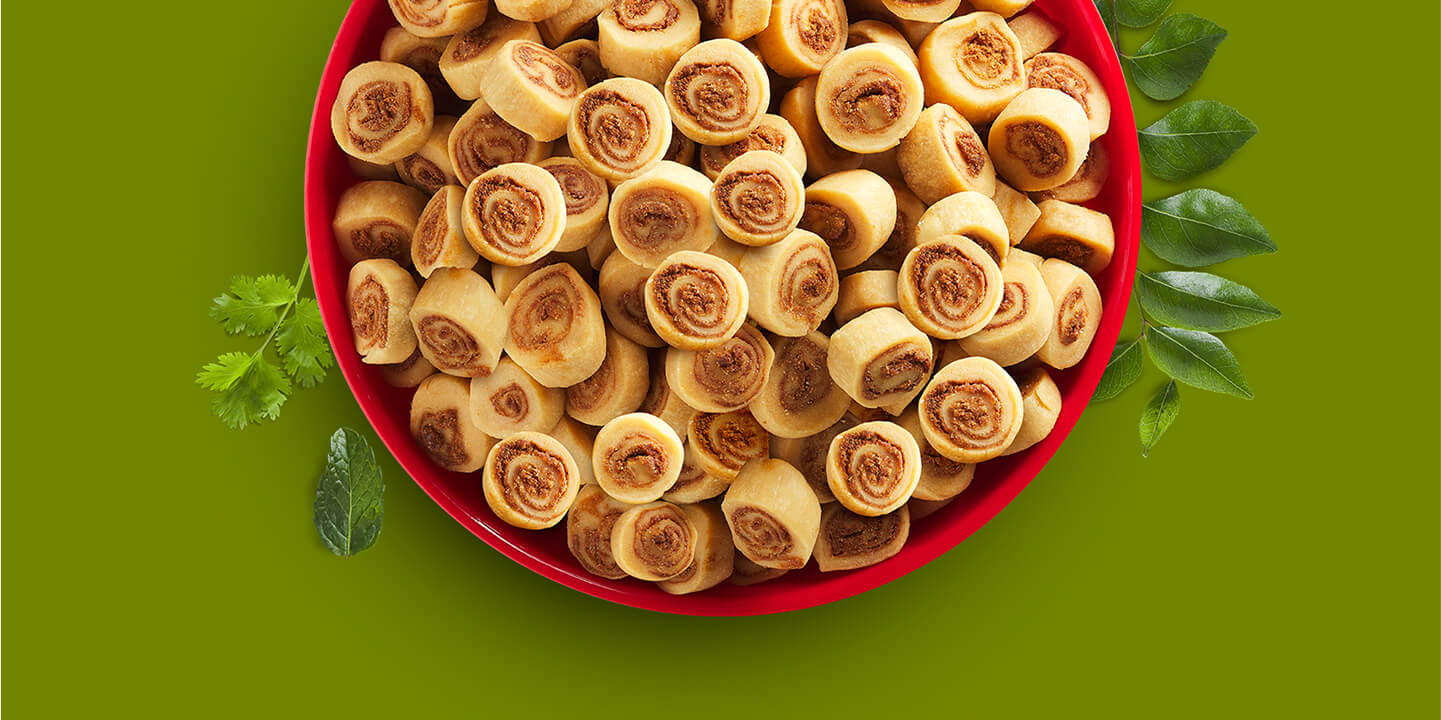 The client took almost an entire year to decide on making this change. We suggested them to do it ASAP, to avoid incurring higher costs at a later stage since the brand 'Anand Namkeen' was already up and running with a sizeable market share.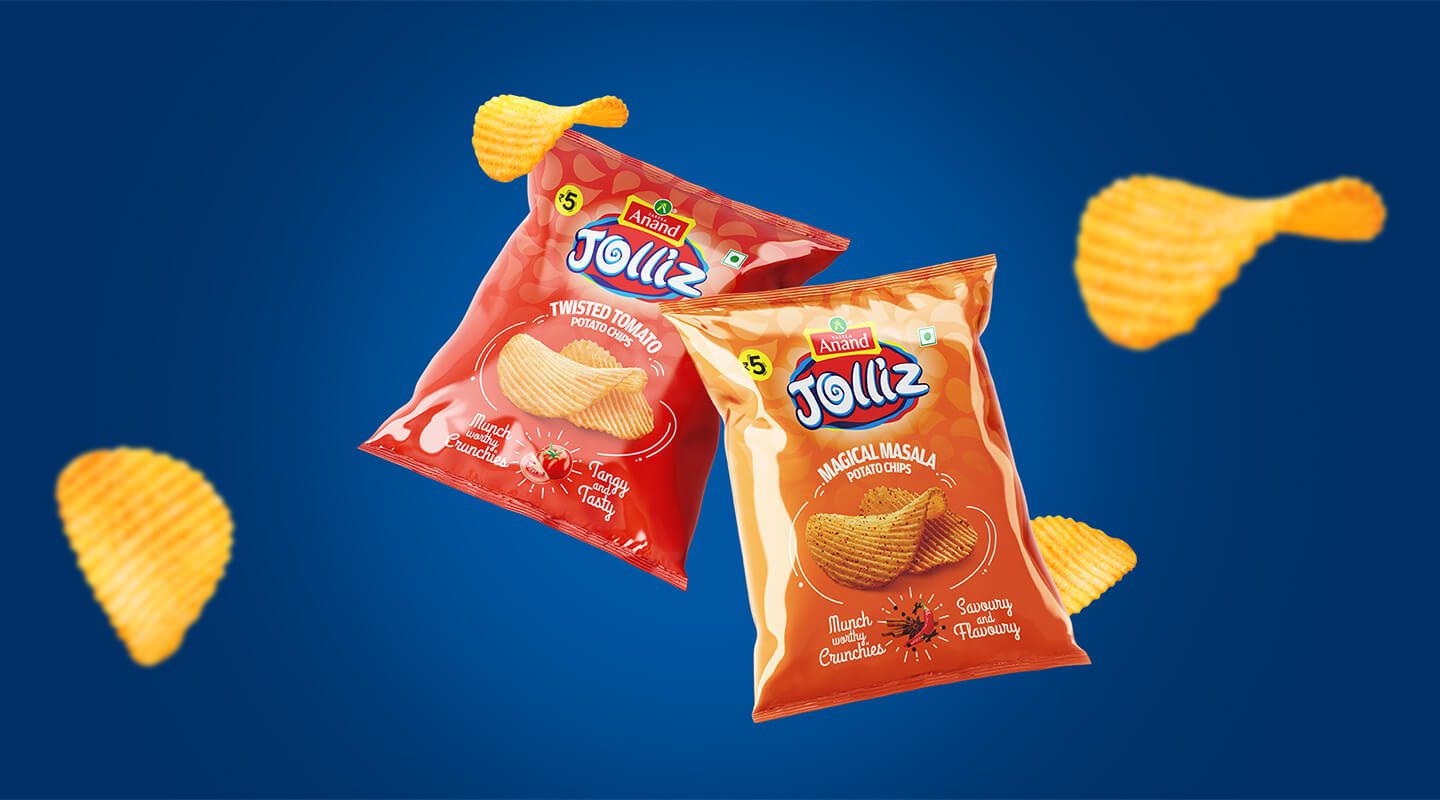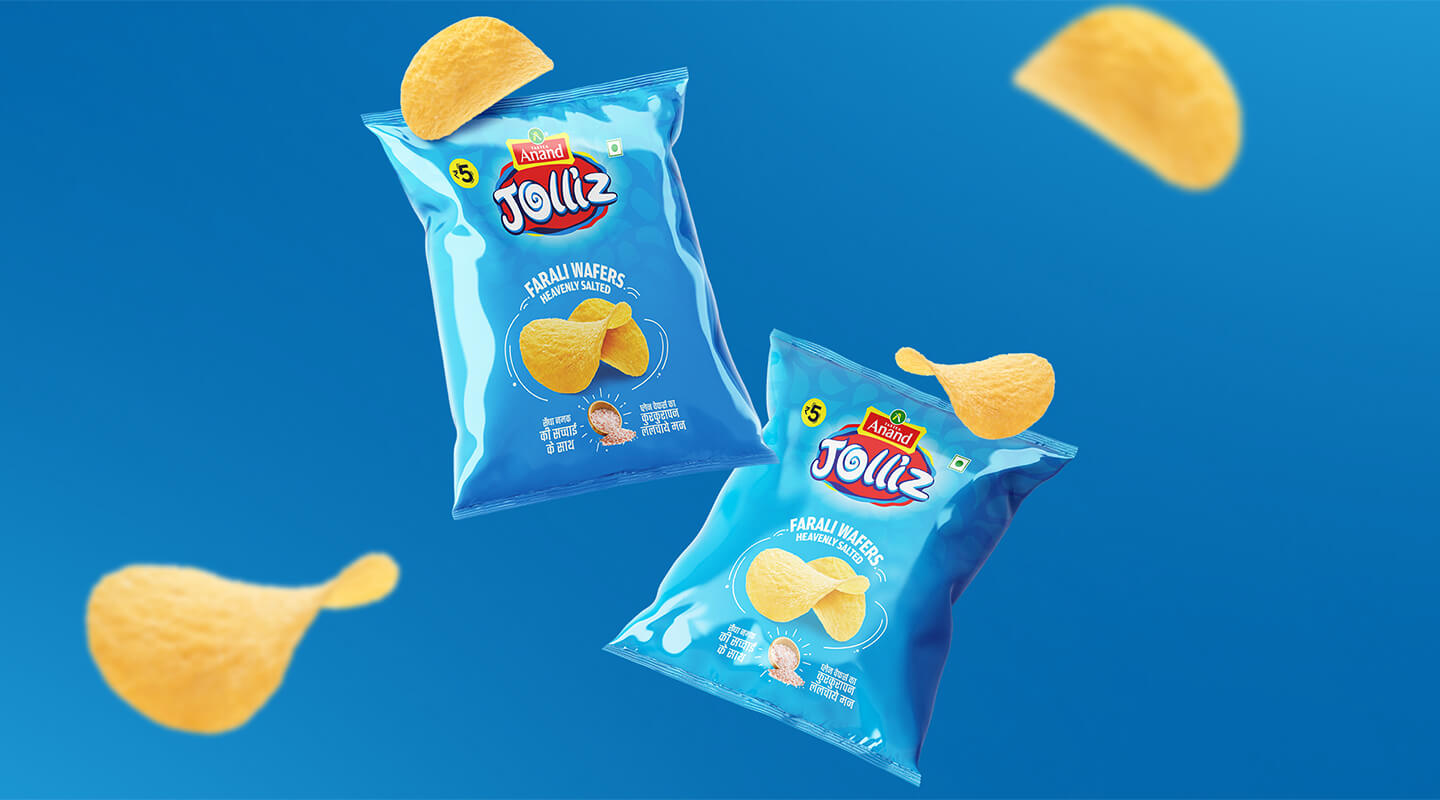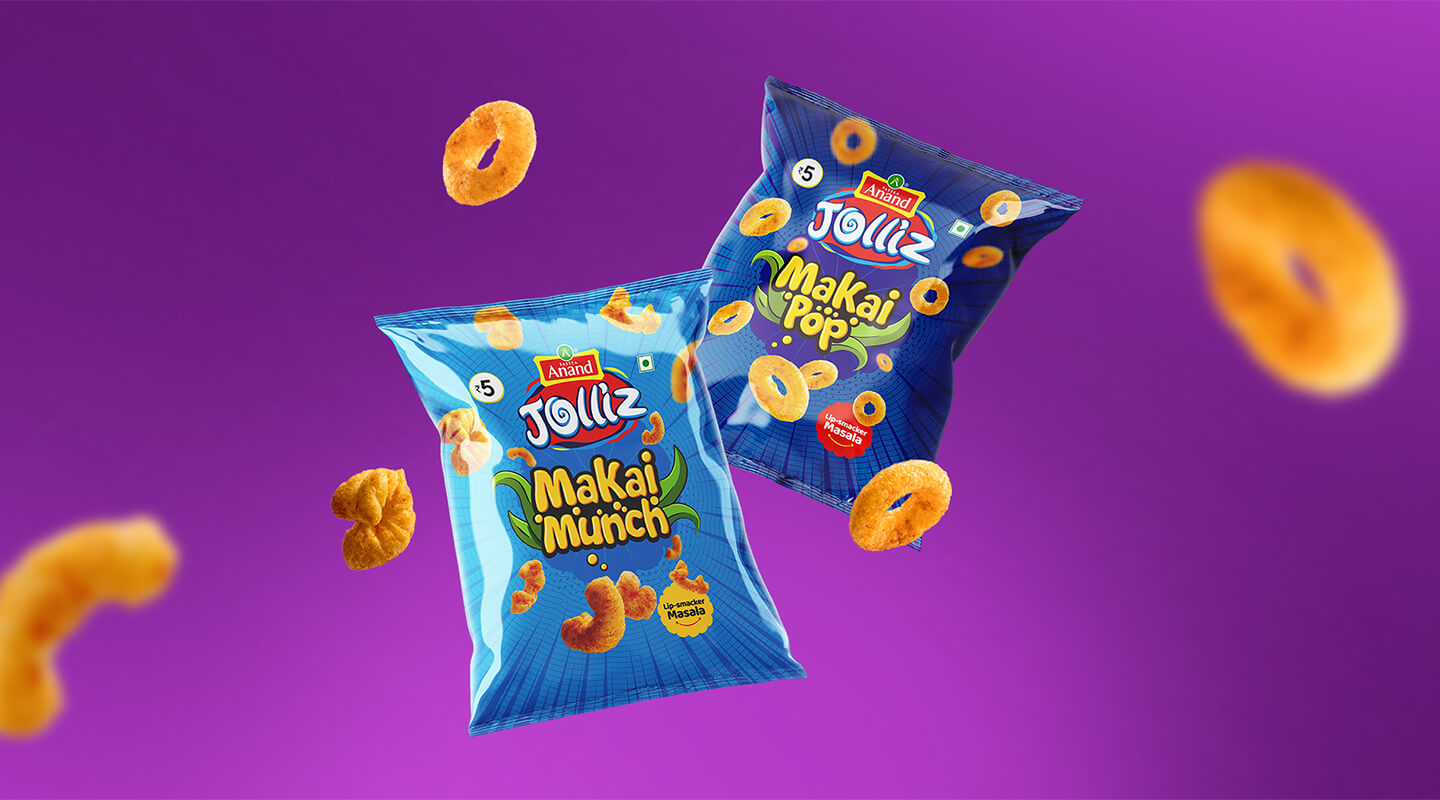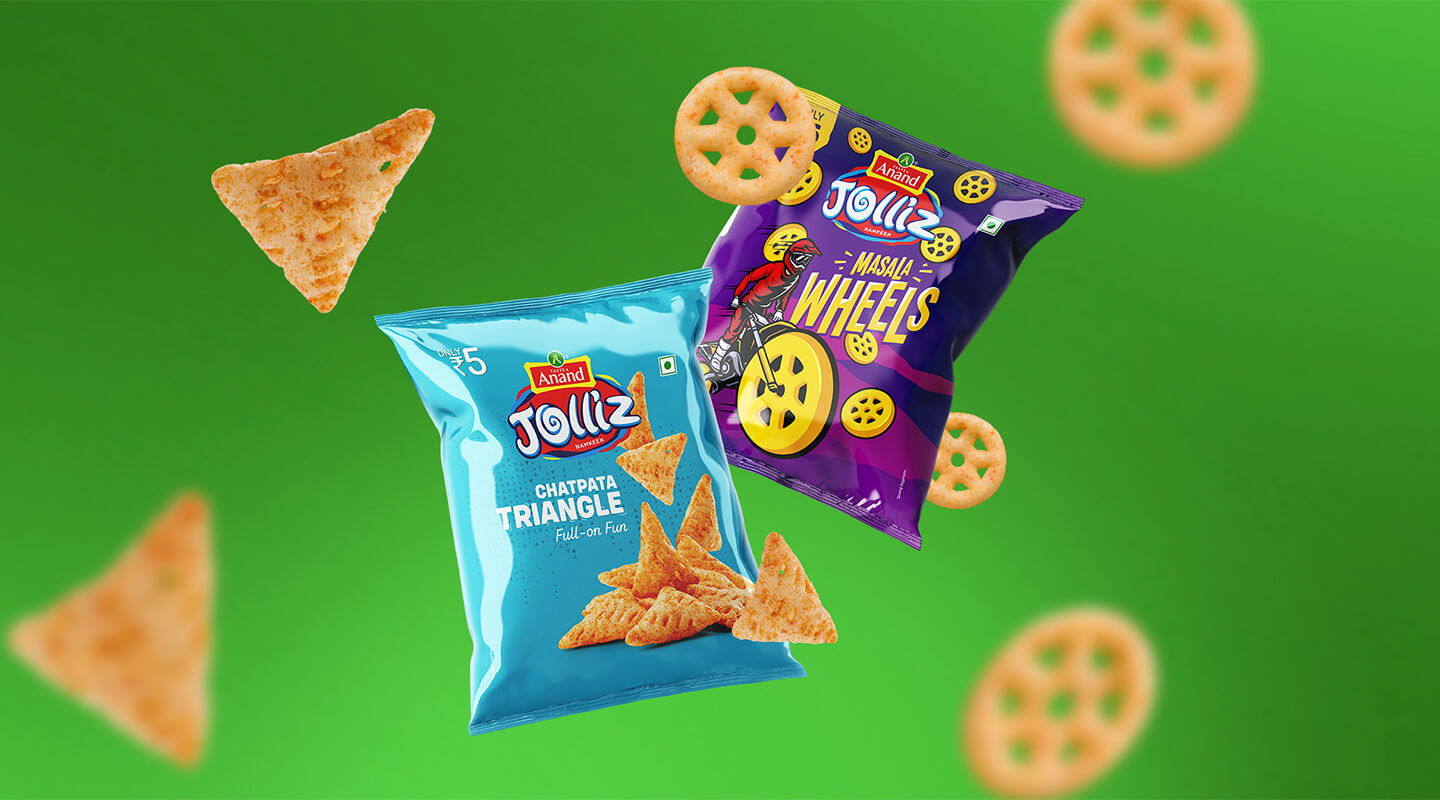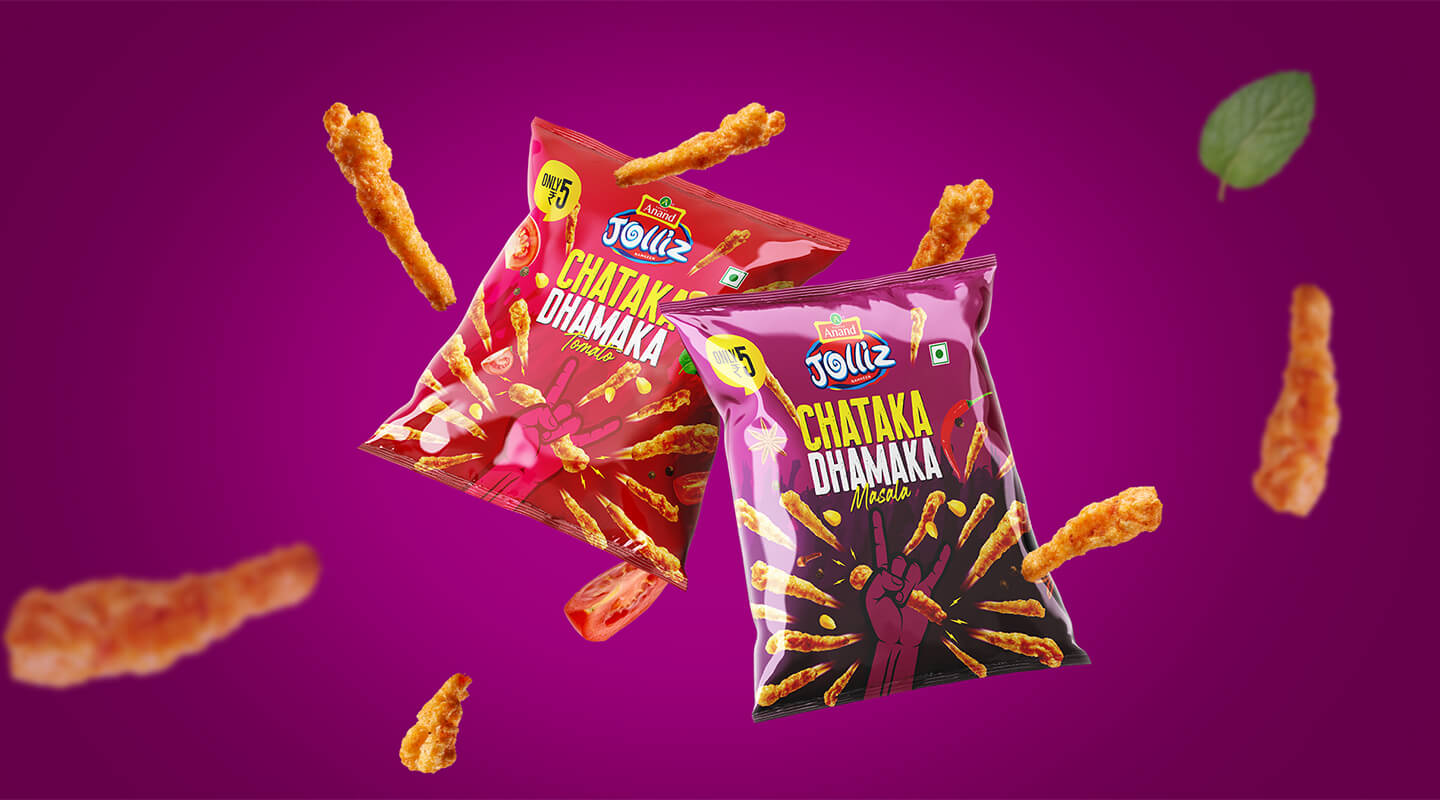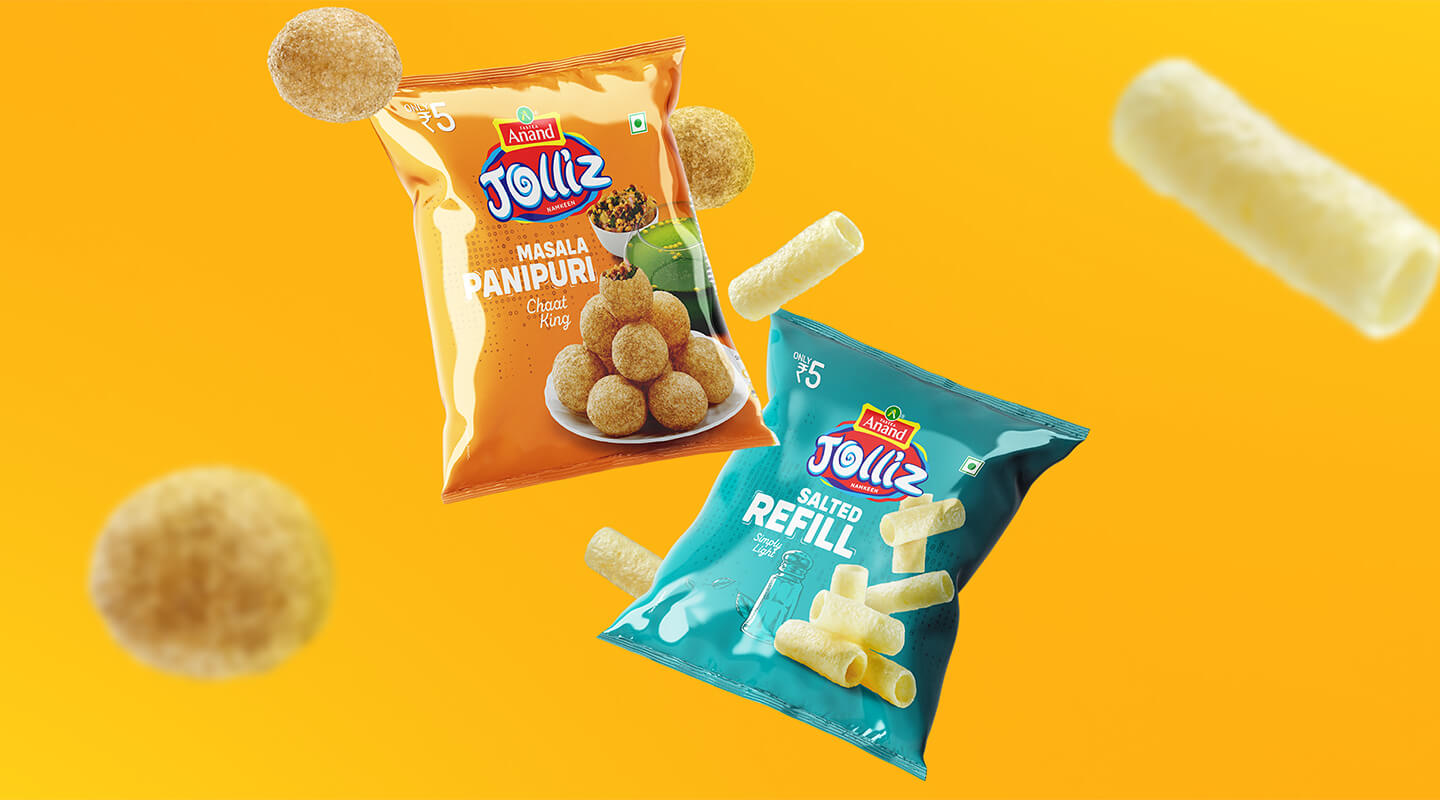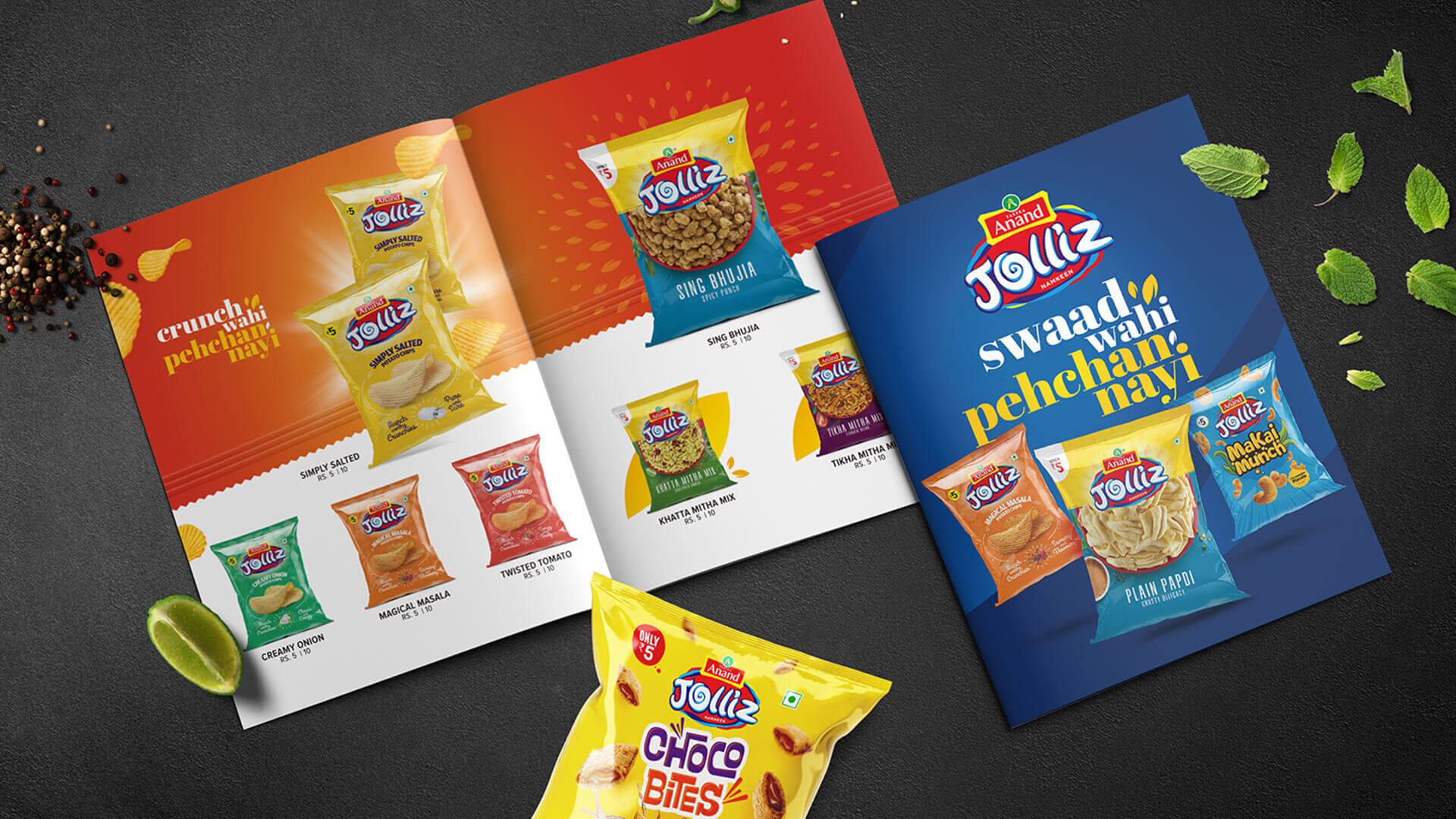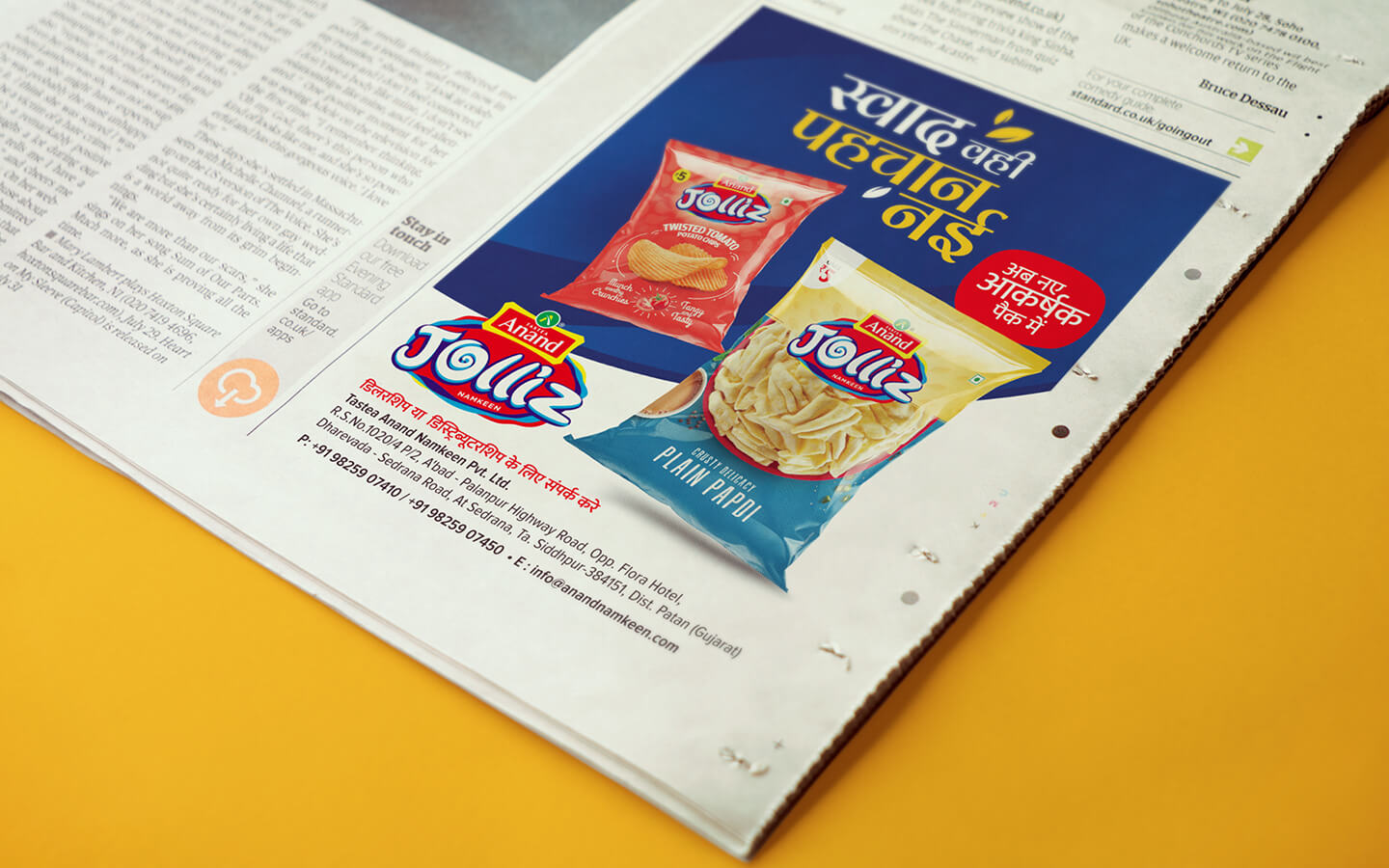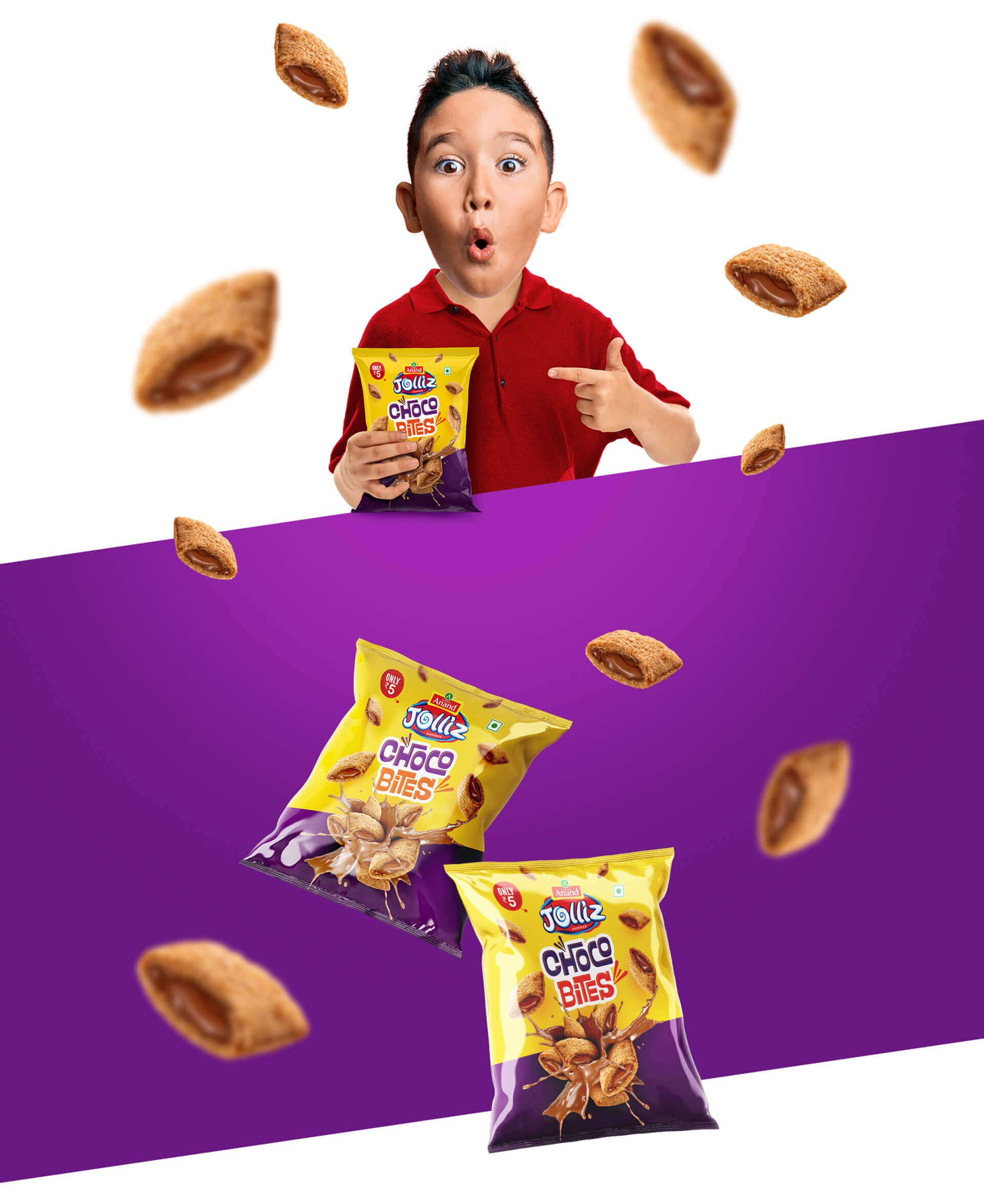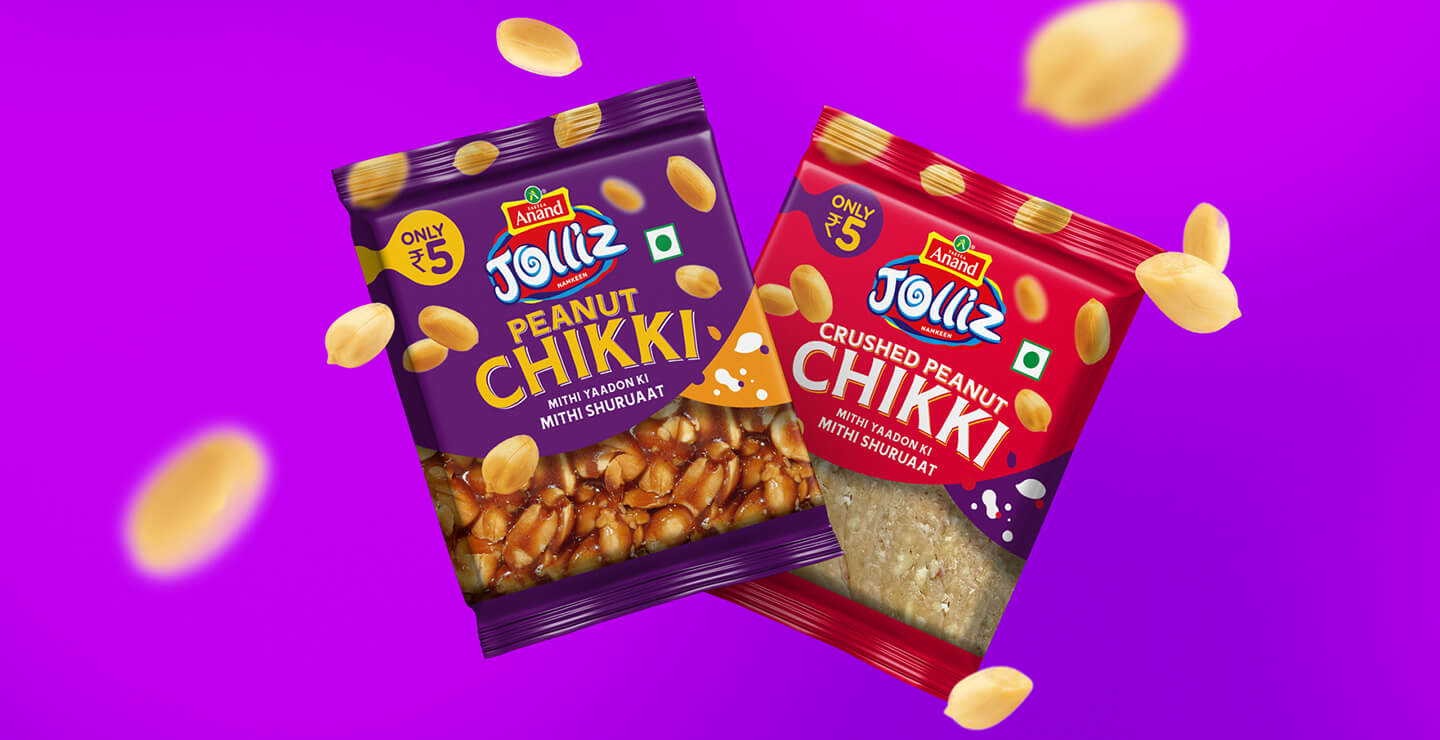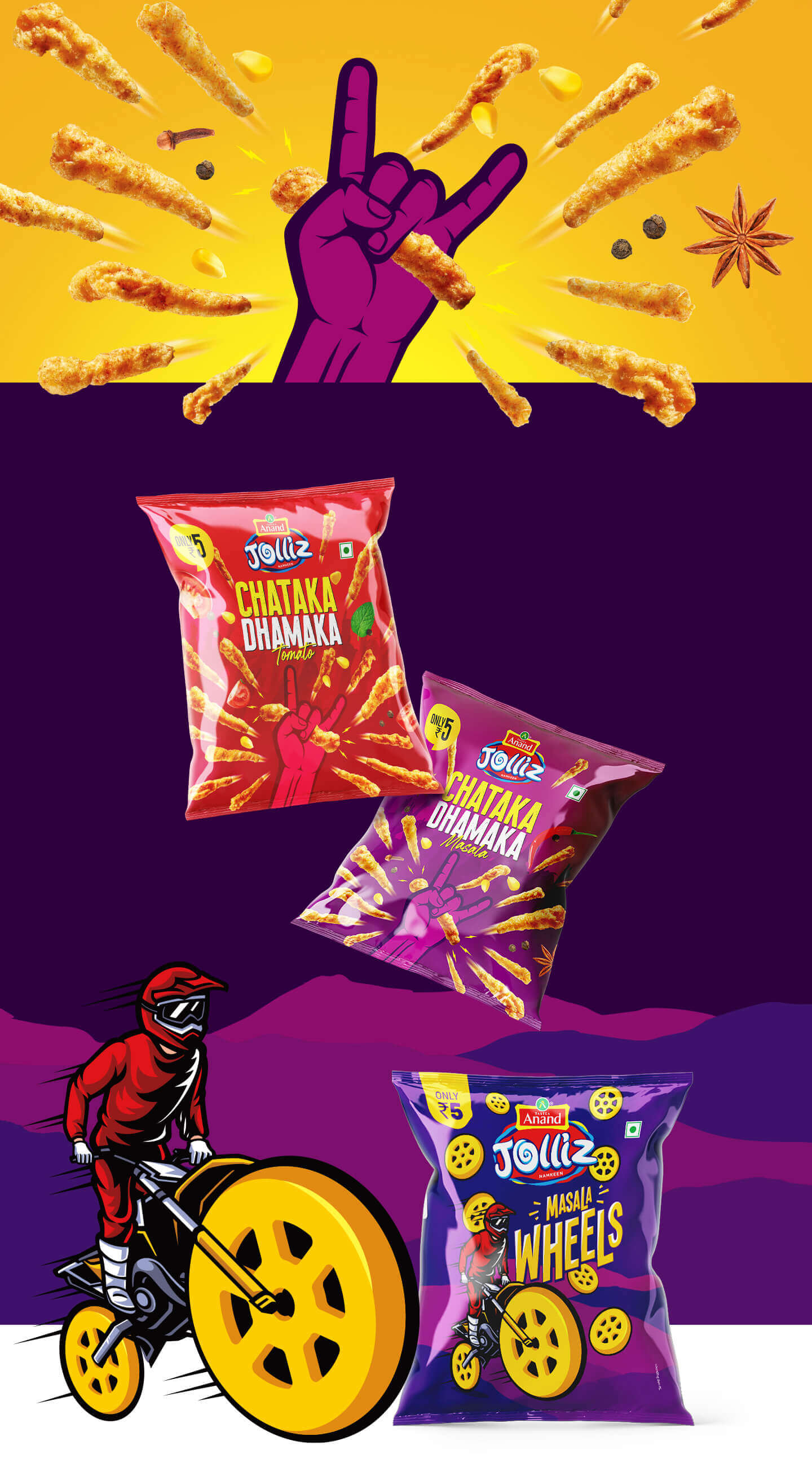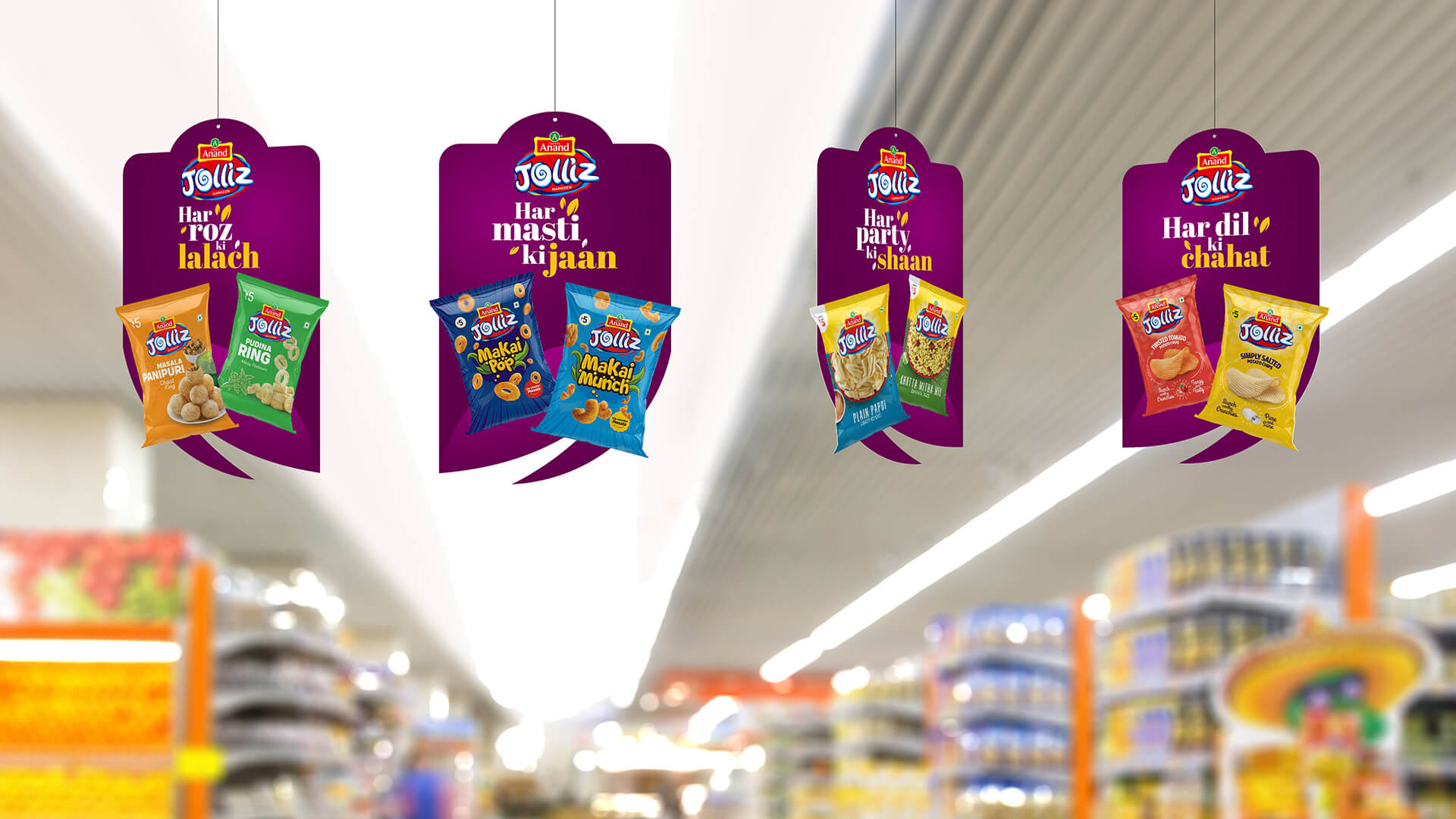 We recommended that client let the parent brand, as it is and create a new sub brand, that could leverage its legacy and also have a unique positioning of its own. The word 'Anand' means happiness in Hindi and the world 'Jolly' denoted the similar feeling. We hence suggested the new brand name as 'Jolliz', with a logo structure having Anand Namkeen endorsing it. We were confident that in a matter of just 2 years, Jolliz will become synonymous to Anand Namkeen. And as we speak, Jolliz is capturing the market at a steady pace. For Jolliz, we have enjoyed delivering the whole package right from brand identity, packaging and collaterals to the digital experience.