Why Businesses Should Adopt Eco-Friendly Packaging and Ideas to Inspire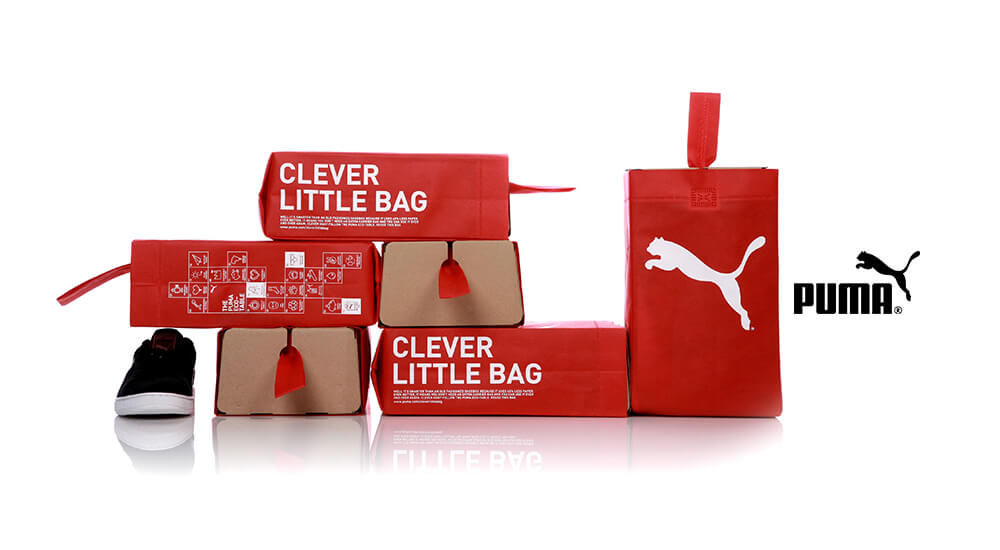 #Method, a soap company recently grabbed world attention towards a global garbage problem by launching its hand and dish soap in bottles made out of recycled plastic gathered from the ocean.
A sheep wool shoe maker #All birds, uses recycled bottles to make laces and its packaging material comprises of 90% recycled cardboard.
By recycling 16 plastic bottles to make yarn for shirts, shorts and socks, the U.S. National Soccer Team and #Nike have taken recycling to the next level. #Nike claims to have saved about three billion plastic bottles since 2010 by using recycled polyester in its products.
By 200, #Colgate-Palmolive is targeting to make packaging for three out of its four product categories (home, pet and personal care) fully recyclable. #Colgate has also committed to makes it toothpaste tube and packaging re-usable. Toothpaste brand is committed to eliminate the use of hard-to-recycle PVC and increase the average percentage use of recycled content from 40 to 50.
#Puma has replaced hard-to-recycle material like plastic resins with recycled paper for its sandal hangers. In 2010, it introduced its 'Clever-Little-Bag' – a reusable shoe bag with two cardboard inserts to hold the shoes in place, thus eliminating the use of shoeboxes completely. According to Puma Lifecycle Assessment, its new packaging design and inserts aims to reduce paper usage and saves close to a million liter of fuel oil when compared to its earlier conventional shoebox.
In view of the realization of the tremendous exploitation our natural resources, along with changing consumer preferences towards eco-friendly products and a desire for healthier living, the phenomenon of 'Going Green' is creating opportunities for business to realign themselves. For some business, these Green initiatives have been introduced lately, while others have adopted these trends since inception. While Going Green has created an opportunity to sell for some, it has also launched a whole new product and service category for smaller business to explore, says one expert.
Based on the principle of three R's – Reduce, Reuse and Recycle, redrawing the footprint of your packaging process is a relatively simple task. Components that do not play a vital role in adding value to your distribution network should be lined up for elimination.  Also, the customers could be encouraged to follow the 3R principle for improved results, experts contend.
Globally, the highest quantum of rubbish discarded belongs to packaging material alone. It is estimated that, paper packaging comprises of about 1.5 million tons while plastic account for 13 million tons annually across the globe.
Going a step further, some companies have now started using reusable bags instead of disposable bags, and are actively exploring sustainable packaging design for their products.  Earlier these used to end up as landfills or in our oceans.
Enumerated below are a few examples of packaging designs that businesses get inspired by greatly.
Use of Recyclable materials
Globally, shoeboxes are the largest contributor towards waste.
#PUMA, in 2010, with Yves behar of the fuse project, developed a packaging that reduced cardboard usage by 65% and cut down carbon emissions by about 10,000 tons annually.
Good packaging bags can be easily made out of cardboard. Such recyclable items are green and can even be reused. For products like cosmetics, medicines and frozen foods, this recycled cardboard is an excellent source of packaging material.
Another example of recycled and environment friendly material is bubble-wrap. Made from recycled polyethylene, it does not contain toxic material that is detrimental to the environment.
Use of Biodegradable materials
Almost 20-30% of the water pollutant waste comes from canines, of which dog poo is a prominent component. While pet owners take care to dispose it, the bags used are not disposable though and take years to decompose. To beat this, #Olive developed 100% bio-degradable poop bags made from vegetable oils and GMO-free corn starch. Decomposing in just 40 days, pet owners too can now contribute without the feeling of guilt.
Cornstarch is one such material that is biodegradable and can be used for making packing material for foodstuffs as their impact in ecosystem can be traced.
Bio-plastics (biodegradable plastics) have also emerged as a good option as they are 100% degradable without causing any environmental damage.
Use of cushion rolls or cloth covers
60BAG is the latest reusable non-woven fabric bag made from flax-viscose that takes just 60 days to decompose after disposed.  Flax fibre, an industrial waste, is the main component of this the bag. Also, it during its making, it consumes least amount of energy thereby reducing the carbon footprint. This 60BAG can thus be used across industries for various brands and organizations as a carrier bag.
To wrap products safely, instead of Styrofoam, environmentally friendly, durable and lower priced cushion rolls and cloth covers could be used. Cushion rolls have infact shown shock absorbing capabilities too.
Optimizing the use of packaging material
The first shower friendly paper bottle was developed by Ecologic in partnership with Seed Phytonutrients. This bottle is made from 100% post-consumer recycled paper, it recyclable and is compostable.  Also, interlocking grooves are used instead of glue.
For water resistance, food grade recycled plastic lining, which is 95% thinner than regular lining, is added.  From the consumer's perspective, they can simply collapse this unique bottle to draw out the last drop of liquid inside.
Infact, one of the key strategies to reduce the carbon print of such packaging material is to optimize the volume and size to ensure that the packaging material fits perfectly disallowing any waste.
Though packing material is just one raw material that the company consumes, any reduction here is bound to have a tremendous positive impact on the environment and speed of resource consumption.
Immediate incorporation of some these measures will gradually lead to causing a change in your employees' attitude towards environment too. While conservation is necessity for mankind today, companies have an opportunity to take a lead in this mission. Besides being an opportunity to distinguish your brand with such activities, failure to be environmentally conscious will cost brands greatly in the long run. Since consumers have started making their preference clear by patronizing 'green' brands, it is important for brands too to be environmentally responsible hereafter.
There could not be a better of going 'green' than packaging material since it has the highest impact on environment.