Unleashing the Power of UGC Campaigns!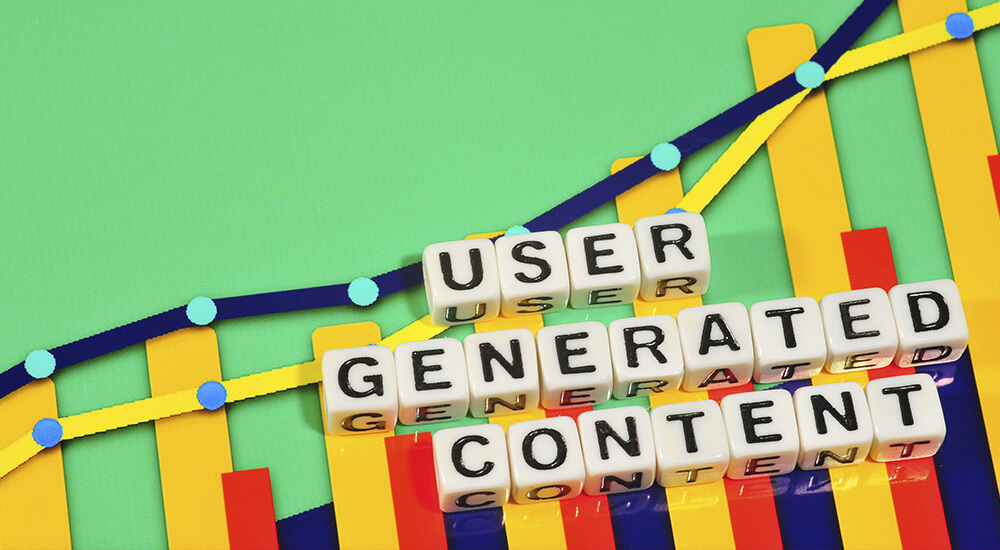 Did you know you can increase your orders by 10% just by adding one review to your product page?
Now, imagine how many orders you can get if you put up hundreds of such reviews
This is exactly why the retail giant Amazon decided to use reviews to develop its brand called Elements. The aim was to use the feedbacks of consumers to shape its product offering.
It was pretty evident that Amazon understood how crucial UGC (User Generated Content) was, as a tool for marketers. They built trust for their brand by making their consumers listen to their peers.
Yes, it does make sense to make your customers talk about your Brand. This way it doesn't even seem as though you are advertising. Plus it becomes easier for the potential clients to relate to your Brand, through their Peers.
Social media is probably the best platform to promote such User Generated Content that will give you not only the visibility but also an opportunity to establish your brand presence. In fact by adopting the right social media strategies, you can even make users say what you want them to say about your Brand.
UGC (User Generated Content) Campaigns are the hottest in today's world of marketing. Many Brands and Advertising agencies worldwide are now making attempts to tap into the enormous power of their customer/fan base so as to make use of their original and authentic content that can make their marketing campaigns powerful.
Here are a few ways to generate more and more UGC campaigns, with examples, that will tell you how it needs to be done and what results you can expect:
Inspiring Creativity through UGC campaigns
Belkin tried out this method to generate UGC campaigns. In partnership with Lego, Belkin created some of the most customizable and coolest iPhone Cases. Belkin then asked its customers to use their creativity to personalize their cases. They then had to put up these pics on Instagram and tag them using the hashtag #LEGOxBelkin.
This way Belkin successfully integrated the user generated content with its product page. The potential customers were convinced that the iPhone cases were really cool and could be used in an organic and authentic manner. This led to a huge increase in the sale of these cases.
Encouraging users to mention Brand Name in their social media posts
Soon after Pokemon launched its 60-second Super Bowl 50 Spot, it started encouraging its users to tag their social media posts with "#Pokemon20," to support the 20th anniversary of the Brand. The Brand gathered a lot such posts from Twitter and Instagram and put them up on its website.
The wide appeal of the Brand was quite evident in this scrolling content feed and it had something for everyone. The integrations of these posts with Calls-to-action made it easy for Pokemon to generate leads and create awareness among its potential customers
Making customers your Brand Ambassadors
Yogi Tea tried out this approach by curating images from Instagram and Twitter and then featuring them on its website alongside its product promotions. Not only did its customers become its brand ambassadors, there was also a high increase in its social engagement.
A great way to promote your product through UGC campaign is to ask your customers to put up a picture of themselves holding your product, on social media. You can give them a specific hashtag and encourage them to use it every time they do this. Similarly, if you are promoting a service, you can ask your users to Tweet how your service has helped the, again with a specific hashtag. You can pick out a few of the best entries and share them on your social media timeline.
User Generated Content through Contests
Lays did this through its "Do Us a Flavor" campaign where it invited its customers to come up with their own flavors. It then gave its fans the authority to vote for the best flavor. The prize for the winning flavor was one million dollars which made the contest super exciting. With 3.8 million submissions, the campaign was a super duper success.
Oreo India came up with its wonderful fun-oriented social media campaign called #PlayWithOreo. The users had to use their own imagination to do different things with the cookies. The Brand captured all these User Generated Content on a microsite created especially for the purpose.
Motorola tried this contest method by encouraging users to come up with a unique logo design for Moto Batwing. The six best entries would receive a Moto X along with their customized logo printed on it. The entries could be submitted on Facebook, Instagram or Twitter with the hashtag #MyMotoLogo. There was also a microsite dedicated to this campaign.
Perfetti Van Melle India, in its goal of promoting its new variant, Center Fresh Endless, came up with its #Endless storytelling contest on social media, where it gave away prizes every hour. The starting point of the story was shared by Center Fresh and the community had to then take it up further, using the hashtag #Endless.
Entertainment through UGC
Many Brands started using Dubsmash to engage their fans and treat the world to some of the most hilarious Dubsmash videos. Kingfisher was one of the first brands to try this out. The users had to Dubsmash the famous jingle of Kingfisher – "Oo la la la leo," and then share the videos on Twitter, along with the hashtag #KFDubsmash.
You can think of many more ways to generate such UGC campaigns that can take your Brand towards greater levels of success. Not only will you be maximizing your ROI, you will also find a way to reach out to your consumers in an organic way.