Indian Brands Activating Activism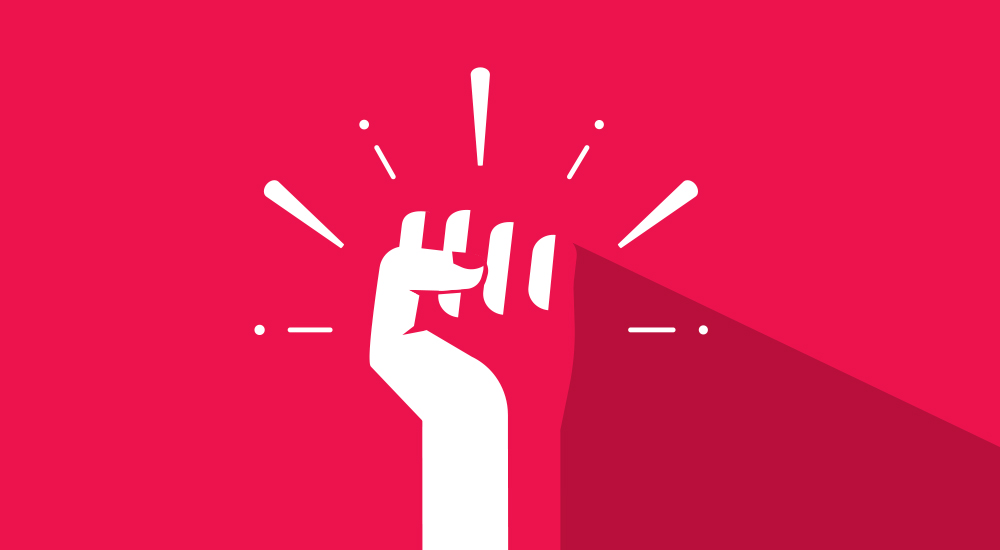 We have been going on with our jobs for years now. But have we ever made a difference to anyone through our work?
Have we ever thought about going beyond our job profiles and bringing smiles on a few faces?
Yes, it is important to promote your brand and your products. But have you made an effort to connect with the emotions of your consumers?
It is these questions that haunt the minds of the Cause marketers. For them, it is all about building positive relations with the consumers. Not only do they fight for a cause they also motivate everyone to join them in their fight and make their goal a huge success.
This is exactly what Mother Teresa did when she fought against global poverty. It was her that redefined poverty as the shame of the world. Till then it was only considered as a fatality. Her fight concerned each and every one, which is why all of us engaged to join her in the battle. Mother Teresa was not a fundraiser. She lived her battle only because she believed in it.
Brands have a lot to understand from Mother Teresa. If they fight for a cause that they believe in, they will have to be accountable for their actions.
It its effort to make its meat better and free from anti-biotics, Chipotle started working with a lot of farmers. The aim was to make sure the quality of food that its customers ate was good. Its 'Back to the Start' Ad upholds its fight against over-industrialization. However, when Chipotle suggested that it might loosen up its no-antibiotic policy, it created a lot of noise on the internet. Being a brand activist, Chipotle quickly withdrew the idea. If not, it would have lost the credibility it had built through so much of efforts.
You must have gone through the Real beauty sketches of Dove. The ad goes on to explain the difference between how women describe themselves and how beautiful they actually are. It is a fight against the beauty norms that end up shattering the self-esteem of young ladies. The fight concerns every woman, who for some reason thinks she is not beautiful. The brand has managed to motivate every woman to join its battle against these beauty norms. Without actually promoting or trying to sell its product, Dove has managed to convey its brand message – Dove brings out the natural beauty in you.
Lifebuoy through its "Help a Child to Reach 5" campaign intends to fight child mortality due to diarrhea by teaching healthy hand washing habits in villages. Lifebuoy has managed to partner with UNICEF, PSI and Millennium Villages Partnership to target school children, new mothers and various other community groups to spread awareness about maintaining overall health and wellbeing. The campaign has led to a change in the handwashing behavior of over 130 million people, worldwide. 47 million of these are Indians.
More brands like Pantene and L'Oréal have started activating their activism by standing up for a cause and engaging people in their endeavor.
Turning their stories into fights that concern people has managed to get these brands easy traction. It has also helped in making their brands famous as these fights support their brand stories.
The growing spread of social media has transformed the way businesses operate in India. There is a demand for forceful campaigns that fight for a cause which consumers actually believe in.
The youth want to be a part of every social decision that impacts them, even if it is about politics. They associate brands with human truths and when they feel these truths are being attacked, they start engaging themselves in conversations on social media.
Understanding the purpose of your brand is not enough; you should have the courage to uphold your purpose and activate your brand's position.
Here are a few examples of a few Brands that have established its presence by getting political:
Tata Tea mocks armchair activism through its 'Jaago Re' version 2.0 series. Instead of reacting after the issues happen, the brand activates Indians to stand up against raging issues such as gruesome rapes and farmer suicides much before they happen.
Mahindra & Mahindra went one step ahead and initiated a massive crowd-funding campaign that was digitally-driven, so as to improve the quality of life of farmers in India. By partnering with Flying Cursor Interactive, a digital agency, Mahindra & Mahindra launched its initiative #SeedTheRise and made sure it got donations up to INR 1 crore. Mahindra decided to match this donation by adding another crore as an additional help for the farmers.
The efforts of an NGO "Make Love not Scars" (which helps acid survivors) was towards putting a ban on toilet cleaning acids, the easy availability of which leads to about 1000 cases of acid attacks in India per year. In association with Ogilvy & Mather, the NGO launched #EndAcidSale, a petition campaign to stop the sale of acids. The campaign involves a video of an acid attack victim giving beauty tips on how to apply eye liner and lipstick and how to get rid of dark spots. At the end of these tips, Reshma Bano Quereshi compares the price of acid (INR 30) against that of cosmetics (INR 100) and urges her viewers to click on the link to sign the petition to bring about a ban on acid selling. It really takes courage to watch the video without looking away.
The Red Ramp Project launched by Johnson Tiles was an initiative to make India a disabled-friendly country. Johnson tiles built a red tiled ramp on the Kiri beach, Goa, to help disabled people visit the beach and feel the waters lap at their feet. Involving three protagonists with varying physical challenges, this campaign video shows how this ramp has fulfilled their long-awaited dream of visiting the beach. The campaign website urges visitors to sign a petition to make India disable-friendly.
While many brands are still to jump this bandwagon, it is these brands that have aligned themselves to such activist values that are going to win.
This is a new world where people seem to be in a race to make their voices heard. If brands don't join them soon, they are sure to see their competitors outshining them. Nevertheless, make sure such a stance comes out of a pre-existing purpose; lest it might make you look like an opportunistic.