From billboards to bus benches: everything you need to know about OOH advertising
If you're looking for a way to reach a large audience with your advertising message, you should consider OOH or Out-of-Home advertising. It is amongst the oldest forms of advertising. However, recent changes in technology and increased customer awareness have led to a resurgence in this form of advertising.
OOH can be used for branding or direct response marketing. In this day and age, along with a great website design, Google SEO and content creation, advertisers need to incorporate technology and customer preference in their advertising models. A study by KPMG revealed that OOH advertising had witnessed an 11% annual growth rate over the past 5 years.
There are many different types of OOH advertising – This can include everything from billboards and bus benches to digital displays and airport advertisements. In this blog post, we cover everything from why you should opt for OOH advertising to some of the most impressive OOH campaigns in the past.
Understanding OOH Advertising
OOH (out-of-home) advertising is a type of marketing that helps promote products or services using creative visuals displayed in public spaces on billboards, benches, buses, or digital displays. This form of advertising can be seen as a complement or alternative to traditional advertising such as TV, radio, and print.
OOH has been around for centuries and is one of the oldest forms of advertising. However, its popularity has surged in recent years due to advances in technology and changes in customer behaviour.
OOH can be used for branding or direct response marketing – that is, getting customers to take action, such as buying a product or visiting a website. OOH is also an effective way to reach a large audience at once.
Benefits of OOH Advertising
1. OOH reaches people at the moment
When people are out and about and looking for something to do or buy, OOH advertising is highly engaging – it can't be turned off, skipped or ignored like TV commercials. OOH, formats are tangible and get noticed in the real world. You can achieve a massive reach within a market with OOH advertising. It provides marketers with a broad stroke to raise brand awareness and recall.
2. OOH Advertising is highly targeted
OOH advertising can be highly targeted, depending on the location and format of the ad. For example, if you're targeting a specific demographic or group, you could place ads in areas they are likely to frequent (e.g., near schools or universities). Digital displays also offer great scope for targeting by time-of-day and location as well as interests and demographics.
3. OOH allows for creative impact
Billboards, bus shelters, and other traditional OOH formats offer a great opportunity for creative impact. With the right message and design, you can grab attention. Recent examples of highly
successful OOH campaigns include Pepsi's "Live for Now" campaign or Nike's "Just Do It" slogan.
Digital Displays, in particular, are growing in popularity due to their flexibility and ability to be tailored to specific demographics, locations and times of the day. They also allow advertisers to use video content that is more engaging than static images.
4. OOH generates consumer action
OOH media has a great impact on awareness, recommendation and purchase-intent metrics. It not only has a massive reach in a market to maximise exposure among audiences, but it can trigger consumer behaviour.
Types of OOH Advertising
OOH advertising can be classified into three main categories: traditional, digital and place-based. Let's take a closer look at each one:
1. Digital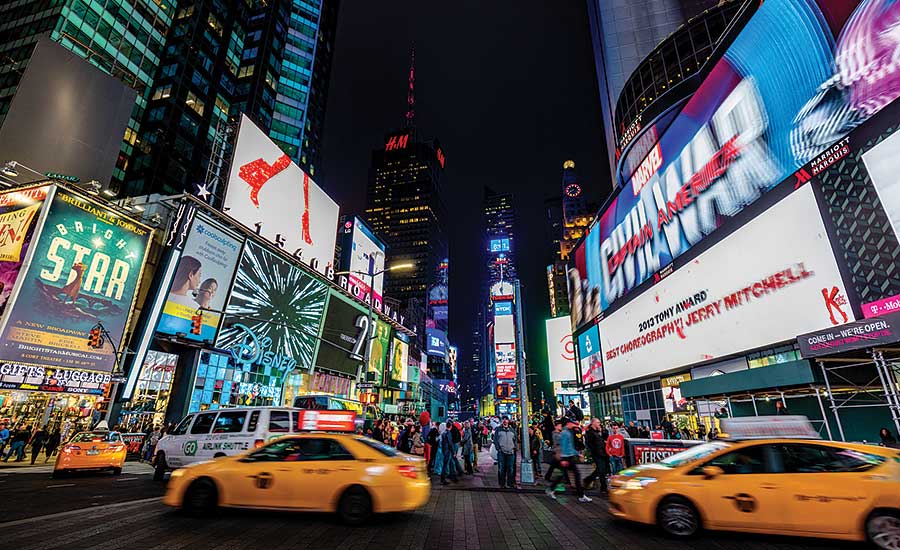 Digital billboards are one of the most popular types of OOH advertising. They are often located in high-traffic areas such as along highways or near shopping centres. Digital billboards usually display a rotating list of ads that can quickly change.
One of the benefits of digital billboards is that they can be targeted to specific audiences by location, time of day, and even weather conditions. For example, an advertiser could target morning commuters with ads for breakfast foods or coffee.
2. Interactive Billboards
Interactive billboards are similar to digital billboards, but they allow customers to interact with the ad. This could involve clicking on an image or scanning a QR code to watch a video or visit a website.
Interactive billboards are a great way to engage customers and get them involved in the advertising process. They also provide a more personal experience that can leave a lasting impression.
3. Bridge Panels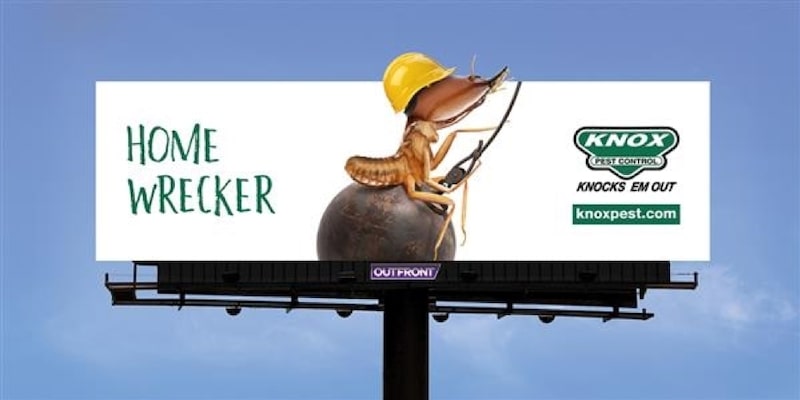 Bridge panels are a type of OOH advertising that is often used to target pedestrians and motorists. They are typically located on bridges or overpasses, hence the name. Bridge panels usually have a large format and can be very eye-catching.
One of the benefits of bridge panels is that they offer a captive audience who cannot avoid seeing the ad. This makes them especially effective for awareness campaigns or product launches.
4. Transit Advertising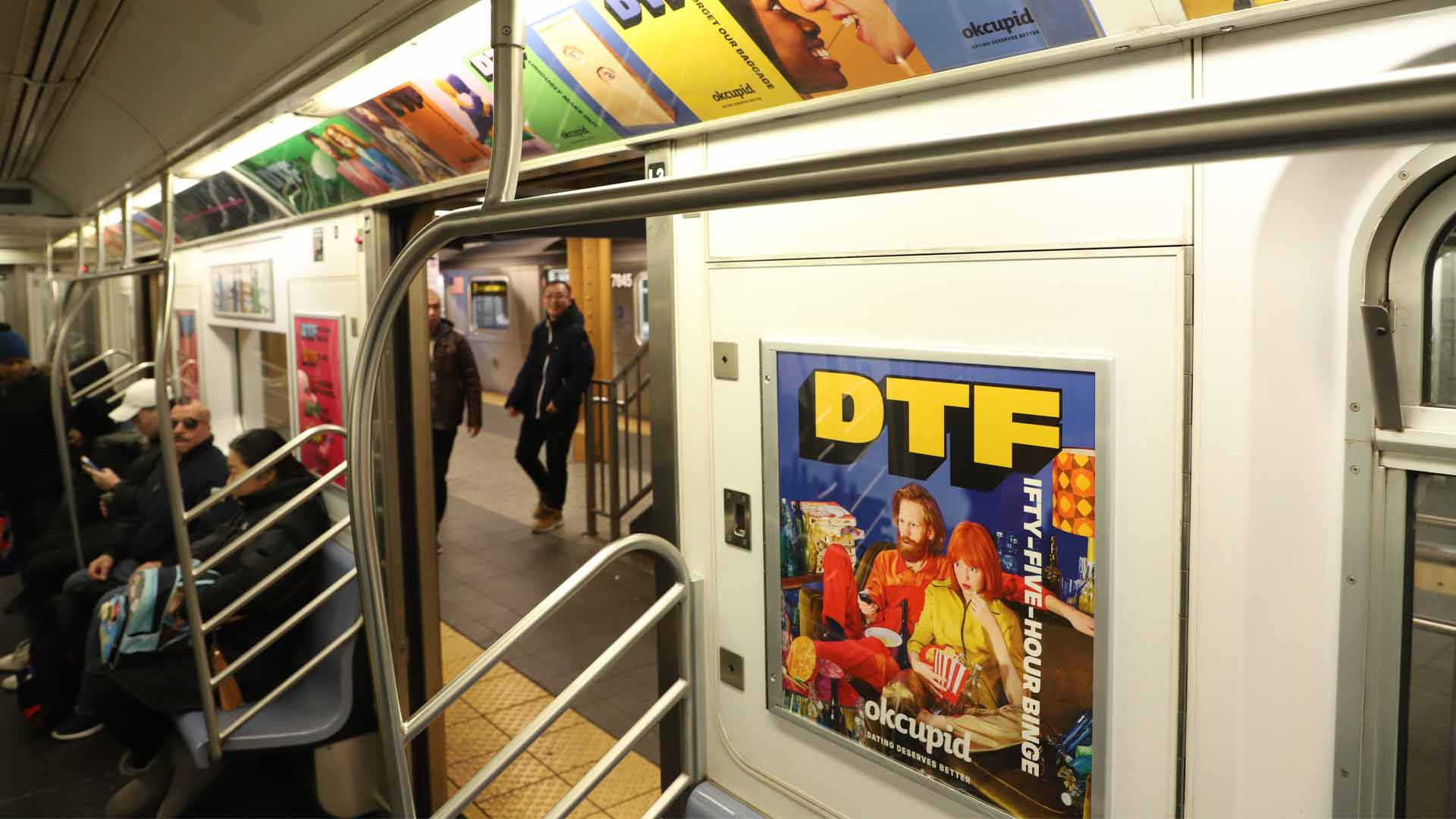 Transit advertising is a type of OOH advertising that targets passengers travelling on buses, trains and taxis. It can be in the form of posters, banners or digital displays.
One advantage of transit advertising is that it provides a captive audience who are already interested in the product or service being advertised. This makes it an ideal format for promoting new products or services. Transit advertising is also very affordable, which makes it a great option for small businesses and start-ups.
5. Stunt Advertising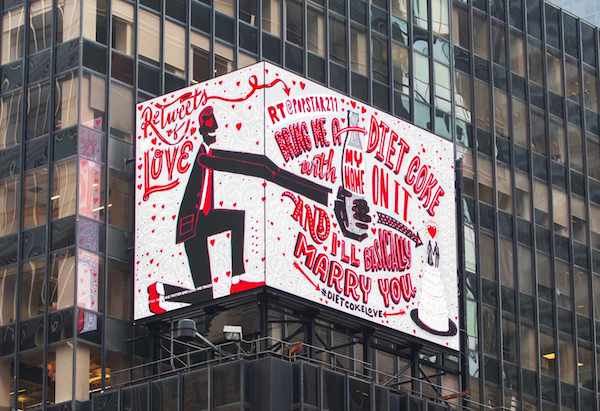 Stunt advertising is a type of OOH advertising used to generate publicity for a product or service. It involves staging an event or stunt that will get media attention. Stunt advertising can be risky, but it can also be very effective in getting attention from the public and the media.
The Most Impressive Examples of OOH Advertising Campaigns
1. Beauty Unaltered (CVS)
New York City's Times Square is one of the most iconic and well-known spots for OOH ads. CVS's OOH campaign #BeautyUnaltered was an interactive campaign that encouraged users to upload their unedited selfies to social media with the said hashtag, which earned over 3.6 billion impressions. Every 10 seconds, a different selfie showed on the signage that captured real beauty.
2. GMC: Acadia SUV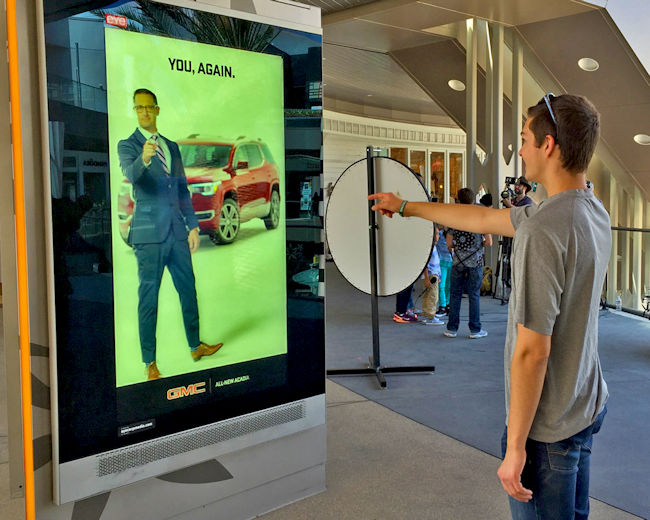 This interactive campaign by GMC used facial analytics technology and proximity-based marketing to create engaging digital signage featuring dynamic content. The cameras in the digital display used artificial intelligence to detect audience demographics, such as age and gender, and then serve one of the 30 possible targeted video ads to the viewer. This campaign was one of its kind and used targeted messaging in a way that deepened audience engagement.
3. Weather-reactive McCafe campaign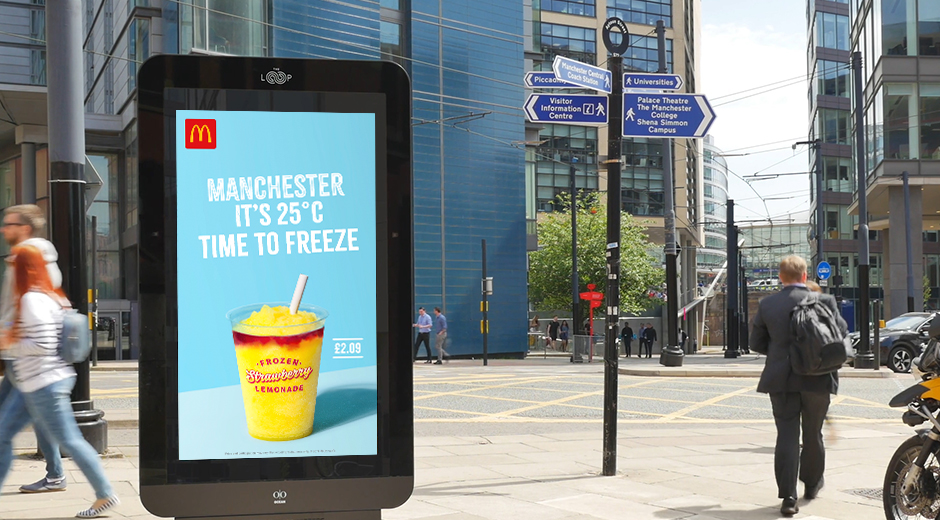 This McDonald's campaign in the UK is another fun digital OOH campaign using dynamic content. The campaign featured two McDonald's frozen drinks. The campaign used weather data to advertise seasonal drinks. When the temperature rose above 22 degrees, the campaign showcased that a cold drink would be more tempting. The campaign ran through June and July 2019 and advertised useful content to audiences.
The Future of OOH Advertising
OOH advertising is definitely here to stay. It will only become more prevalent in the years to come as technology advances, and consumer preferences change. We will see more and more digital displays being used as they offer great scope for targeting by time-of-day and location as well as interests and demographics. Traditional forms of OOH advertising will still have their place, but we will see a shift towards place-based advertising as it becomes more sophisticated.
If you're looking for an outdoor advertising agency to help you with your next campaign, get in touch with us at Litmus Branding. We would be happy to chat about your specific needs and offer our expertise.