Easy tips to make interesting and engaging unboxing videos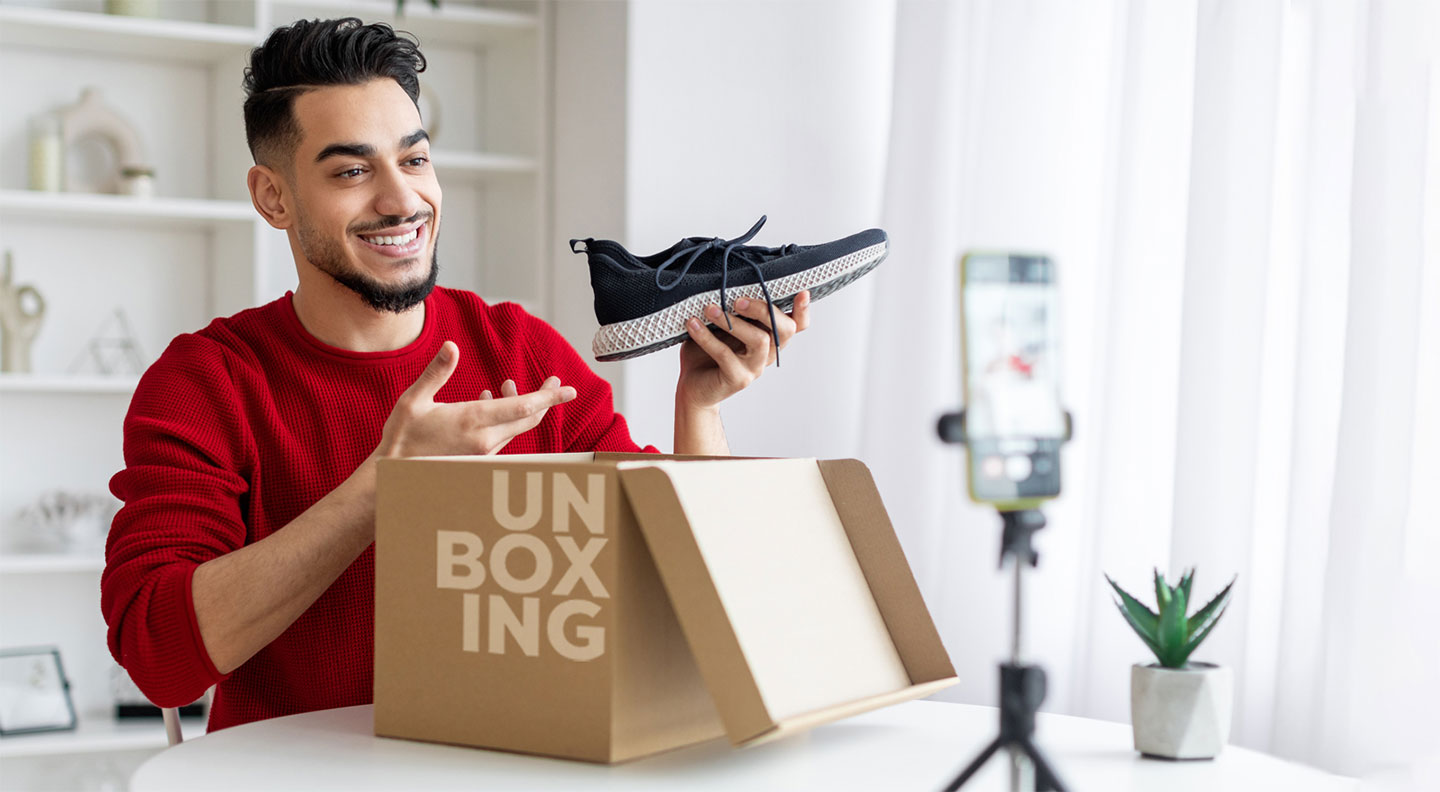 The popularity of unboxing videos on YouTube and other video platforms is growing. Several YouTube channels are dedicated to unboxing, but viewership concentrates on about 40 unboxing videos with millions of views. So what's the deal with these videos? Why are they so popular? A digital marketing company will tell you it is a marketing strategy, but there's more to it. Let's take a peek.
What is Unboxing, and Why is it Important?
On the off chance that you've never seen one, an unboxing video is nothing but a video that shows a super excited consumer opening the packaging of his brand-new mobile phone or camera. You might wonder why anyone would want to watch people opening up their new product packages. Yet you find Youtube fans drooling over the likes of Tech Unboxing and Unboxing Sve.
Well, the #1 reason is they get to see the product without having to purchase it. You'll hear of its benefits and drawbacks too. You can watch the anchor do all sorts of things with the product that you would not dare do yourself with your brand new phone or camera. For instance, you can see the video creator drop his water-resistant iPhone into a bucket of water, and you know for sure that the phone is indeed water-resistant.
From a marketing perspective, you can take your potential consumer through the entire buying journey in a matter of minutes without ever setting foot in your physical or digital store.
How's that for conversion? For creators, the most significant advantage is that they can cash in on their talent. You can turn your channel into an influencer marketing tool that will earn you great rewards, both financial and non-financial.
Read More: How to create your digital marketing strategy?
So are you ready to create awesome unboxing videos? If you are still hesitating, take a look at these tips:
Choose Carefully
Niche matters – you can't talk about anything and everything, so that's a given. Then choose a product within your niche. Let's say you have selected the tech niche. This could cover a range of products from mobile phones to tablets, computers, fitness bands, and even cameras, to name a few. Rather than talking about everything tech, you should focus on one or two products – say cameras and camera lenses.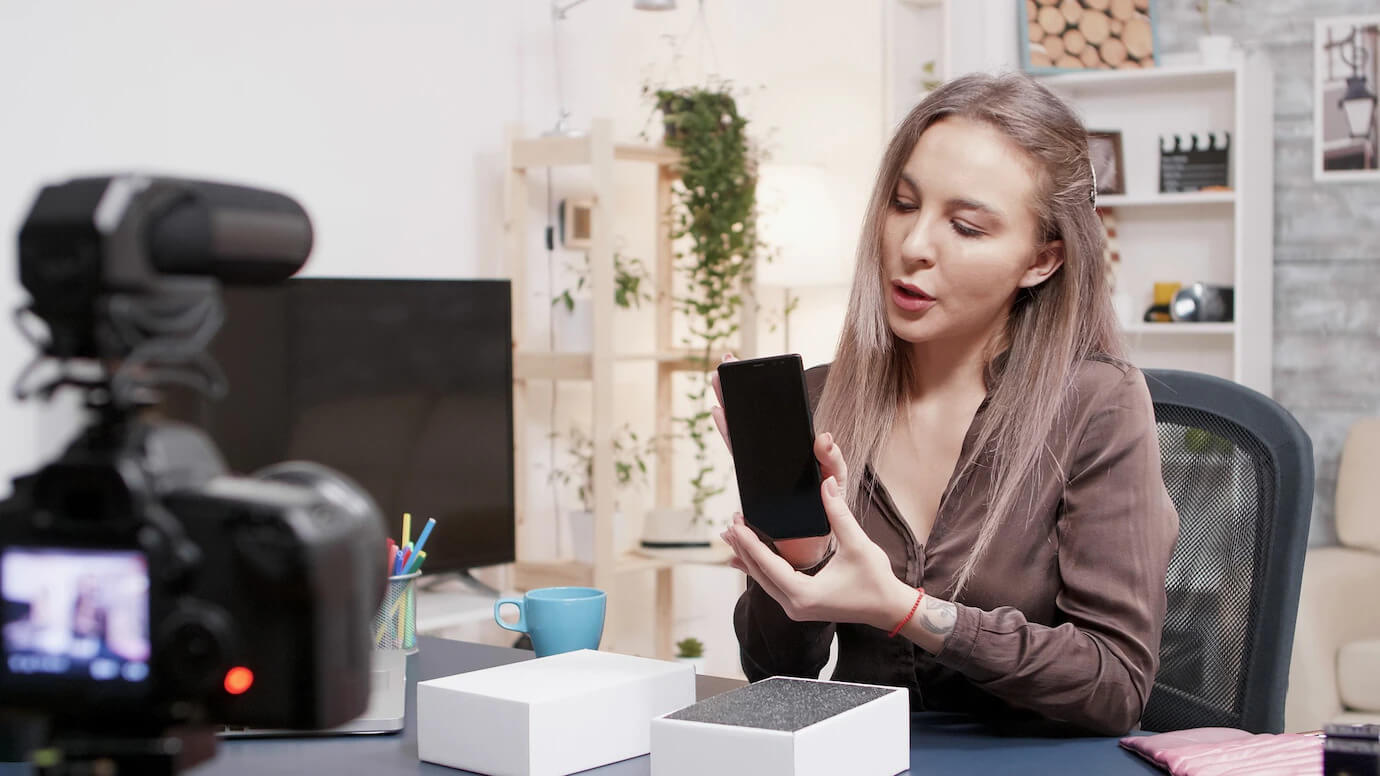 Don't jump into production just yet. Don't forget that you will be talking about the product to prospective consumers. People will not watch your videos if you speak about something they already know about.
For instance, rather than talking about the One Plus 9, which was released in 2021, you'd do better to talk about the One plus 10, which is slated for release by the starting of May 2022.
People want to hear about new products that they can plan to buy, not something that has become a thing of the past.
Research
Statista says people invest in a new phone every couple of years. So if you have chosen that niche, you'll want to talk about recently launched or upcoming mobile devices, new functionalities, and features. Do your due diligence, or in other words, research well. Find out what features have been upgraded and have been added.
Experiment if possible and check whether they work as expected. Has the new feature impacted an existing feature negatively? If so, how? How significant is it for the consumer? Getting answers to such questions is the top reason why your audience watches unboxing videos.
Find out about product defects and talk about those too. Just praising the product to the skies will not bring viewers to your channel.
The best thing to do is to use the product for a while before creating your video, though this may not always be possible. So the next best thing to do is research. You can even approach some smaller brands and see if they'll allow you to use the product and share some information.
Pay attention to the Quality
Quality has a broad scope. It includes the audio and visual quality, the background in which you set your video, and the way you present yourself. This last alone covers an umbrella of elements, and you must pay careful attention to each of these aspects. Let's examine each aspect:
Video or Visual
That's the biggest challenge if you are shooting at home, but you can get simple accessories like a tripod, a good quality camera, and a good editor; shoot at ease. Wear something nice but comfortable, preferably in the colour of the brand you'll be talking about. Make sure the area you'll be shooting is clean and clutter-free, especially the table or shelf where you'll be unwrapping. You don't want to distract your audience.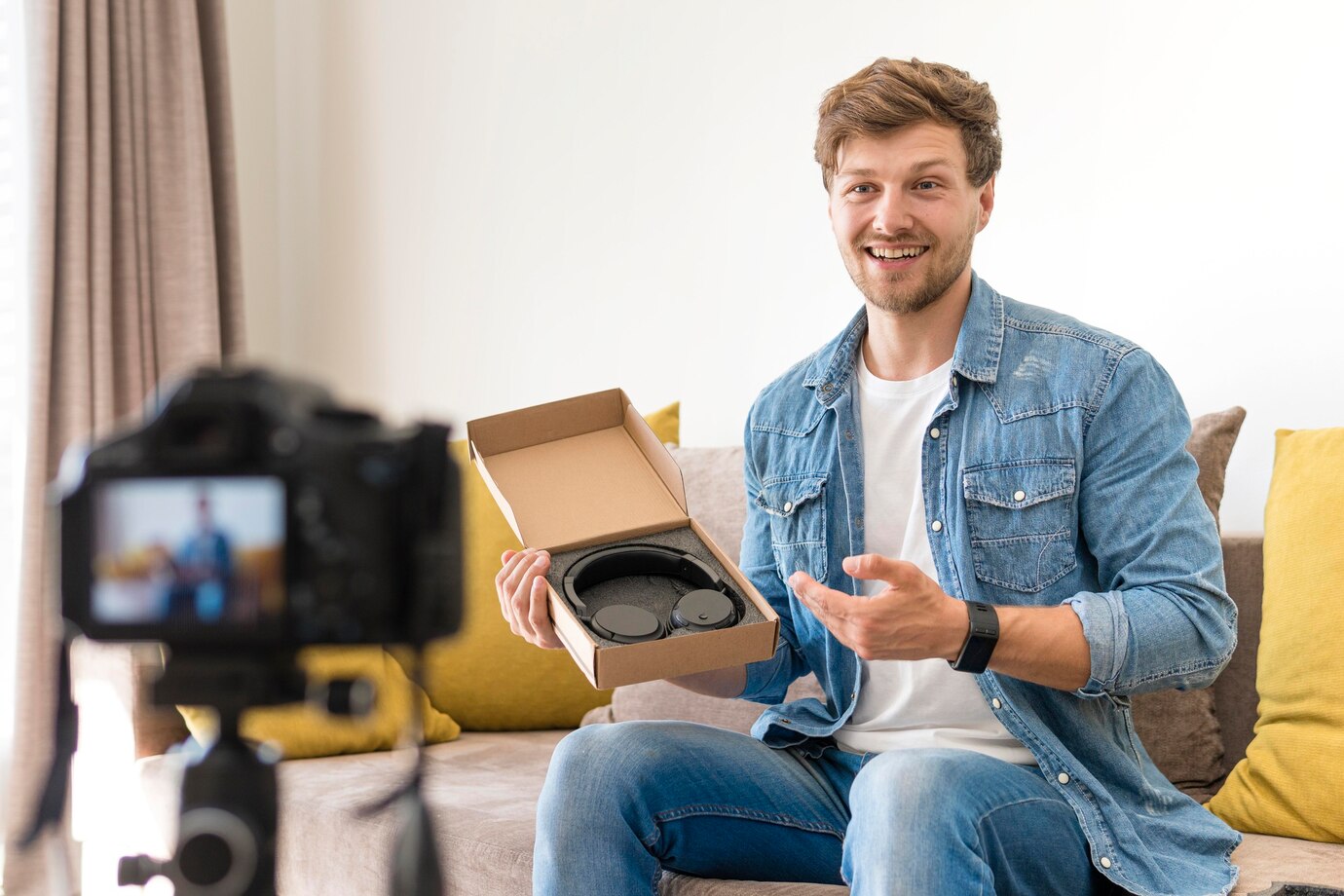 Audio
It's reasonably challenging to get soundproofing at home, but if you invest in a good quality microphone, you'll get sufficiently clear audio. It's best to ensure that there is no background sound. However, you can also use sound blocker software, either live or at the time of editing, to block background sounds like the ticking of a clock or the sound of the fan. Another trick to get good audio is to record it separately and then sync your video and audio. But that can be tricky and requires some finesse.
Right Set
Makes no sense to unbox your DSLR camera in the kitchen or your food processor in the bedroom, does it? So choose the right setting. As far as possible, use a plain background in contrasting colours but don't make it look staged; natural is better. Incorporate brand colours where possible, but again don't overkill. Whatever you do, make sure your product stands out and is the star of the show.
Voice
Don't shout. You're using a microphone, and people will hear you loud and clear. Speak softly, slowly, and clearly. Guard against any lexical proclivities like beginning every sentence with the same word. Speak naturally. Rehearse within limits so that you don't sound artificial on camera. Of course, you can save yourself some grief – a great deal actually by using digital voices, but then those are not original, are they?
Don't waste time
You have to talk about the brand and your channel but remember that the viewer's time is precious. Don't give them a run-around. An initial build-up is fine, maybe even necessary, but keep it short. The bulk of your video should be about the product and not about the brand or your channel.
Wrapping up
There are many aspects to creating a video, and it's hard to talk about every aspect. We've brought you the essential elements you should bear in mind when making unboxing videos. Digital marketing agencies in India and elsewhere are now leveraging these videos for their influencer marketing strategy. If you are struggling with the creation of your video or need some guidance, you can reach out to a digital marketing company like Litmus Branding. We are pretty easy to find – just click this link and give us a call or write to us