Digital Out-of-Home Advertising that Works Smarter: – Next-Generation Advertising Solution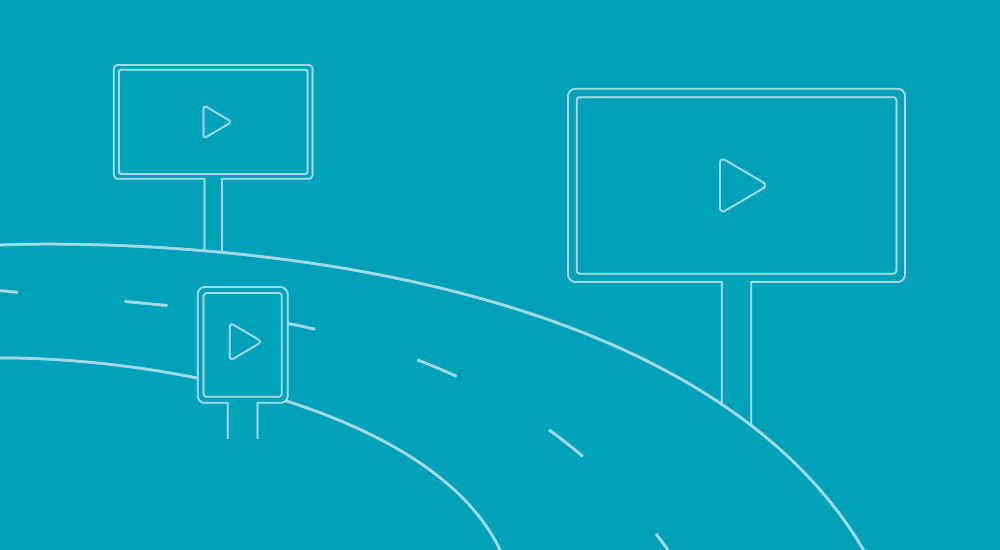 DOOH (Digital Out-of-Home) advertising is defined as a marketing channel wherein promotional media is dynamically and digitally displayed in public (out-of-home) spaces. One of the fastest-growing forms of advertising is digital out-of-home (DOOH). The most recent digital signage solutions provide new capabilities enabled by AI and analytics, allowing brands to reach their target audiences with the right message at the right time. As a result, eye-catching messages make an impression, capturing the attention of on-the-go consumers.
DOOH advertising is a modern take on out-of-home advertising. Digital screens, as opposed to traditional printed media, are dynamic—they can deliver the message to the target audience at the right time. A dynamic DOOH advertising works on a strategy known as "3A." Every screen becomes addressable, accountable, and attributable.
Addressable: A digital advertisement that can be activated programmatically.
Accountable: Evaluates the effectiveness of advertising.
Attributable: Measures the actual business outcomes resulting from advertising.
As a result, just like the online and mobile industries, the DOOH industry can now provide more data about audience demographics, engagement, and offline-to-online attribution. Intelligent DOOH advertising is becoming a critical component of every advertiser's multichannel strategy as the industry shifts from one-to-many to one-to-selected media.
From OOH(Out-of-Home) to DOOH (Digital Out-of-Home) advertising
So, what could digital out-of-home advertising enable us to do?
Consider a world in which billboards dynamically display ads tailored to each individual as they pass by. The ads that are dynamically sold in real-time auctions and displayed across the city (or country) in a matter of minutes. Imagine a world in which outdoor real-time marketing is truly real-time, and billboards change dynamically based on the time of day or weather, sounds interesting!
The transition may alter the traditional out-of-home advertising purchasing process; DOOH, as opposed to OOH, eliminates human intermediaries and slow, manual insertion orders. We're on the fast track to a world where machines are programmed to buy advertisements.
Given the current state of advertising technology, the shift from OOH to DOOH is not only feasible but also unavoidable from a business standpoint. It is already underway and gaining traction. DOOH had the scope for a lot of innovation, with a disadvantage-volume. There can not be any voice or music in this medium. They are more like moving billboards. Or in layman's terms, a video billboard.
What are the advantages of DOOH(Digital Out-of-Home) advertising?
Flexible: The technology enables marketers to control the playback of commercials. This allows clients to design their ad campaigns more efficiently and easily. Furthermore, DOOH advertising saves time spent on printing and mounting, which is done in traditional out-of-home (OOH) advertising.
Rising consumer technology demand: With the expansion of infrastructure and consumer marketing, DOOH has a promising future. In a populous country like India, the country's progress is determined by factors such as international trade and domestic demand for resources. This factor encourages the incorporation of technological advances such as Augmented Reality (AR) and Virtual Reality (VR), voice-based applications, and so on into infrastructure development and promotional activities. In the future, marketers will be able to take a more targeted approach to the consumer base for brand campaigns. A growing number of airports, major railway junctions, and upcoming retail spaces are expected to join the DOOH club.
DOOH investigates the possibilities of connected signage and intelligent broadcasting, which will change the display of advertisements to suit the situational context. DOOH, for example, can display ads based on the time of day, travel patterns, weather, demographics, and so on. As a result, viewers are likely to have direct and experiential interactions with the brands.
DOOH will have access to more data and intelligence with the incorporation of AI (Artificial Intelligence) and ML (Machine Learning). As a result, with a real-time accounting of viewer estimation, DOOH is an exciting and promising medium for brands to ensure a better viewing experience. DOOH provides an instant report on the success of an ad campaign.
What All DOOH Media Purchasing Methods Are Available?
DOOH may appear perplexing at first, but it is actually a fairly simple concept. To get a better understanding of the subject, keep in mind the various media-buying methods used in the advertising industry:
RTB is an auction-based bidding protocol in which advertisers compete to show ads to specific users. RTB provides a wide range of capabilities and data uses, as well as a wide range of inventory types, and is widely regarded as the most flexible model on the market.
Programmatic direct is a one-to-one media-buying process that is similar to the traditional method in which salespeople meet with advertisers in person to close a deal. It is a model that is very similar to the private marketplace, except that advertisers and publishers agree on specific inventory based.
Programmatic guaranteed (also known as a private marketplace or PMP) is an invite-only auction process in which only a few advertisers compete to buy a publisher's inventory. This method is typically provided by publishers who have more premium (i.e. coveted and costly) inventory.
Non-programmatic guaranteed (direct) is a manual insertion process that necessitates the greatest amount of human effort in understanding the client's needs, negotiating prices, and planning the insertion order (IO), with tons of emails flying back and forth. The client's inventory is "guaranteed" or "reserved." Advertisers are sometimes required to pay a premium price in exchange for specific exposure conditions.
What is the future of DOOH(Digital Out-of-Home) advertising?
DOOH is rising in popularity as data metrics demonstrate its accuracy, efficiency, and automation. Furthermore, data evolves on a daily basis as a result of new technologies such as Artificial Intelligence (AI), Machine Learning (ML), cloud systems, Big Data, and so on. So, with DOOH, you will only be able to keep up with the pace of technology and innovation. As a result, in your digital campaigns, efficiency and relevance will be your constant allies.
Furthermore, data comes with a number of tools that assist the sales team in improving performance by planning more efficient campaigns. Strategists can now change the dynamics, goals, and content of their brands in response to new opportunities, threats, and events. Consumers benefit from these campaigns as well, as they have a better ad viewing experience and see more relevant ads.
Wear Litmus Branding Pvt. Ltd. has already started seeing a bright future of DOOH advertising. Get in touch with us, If you wish to know more about it or would like your brand to be on DOOH advertising.