Campaigns that bring to life, childhood dreams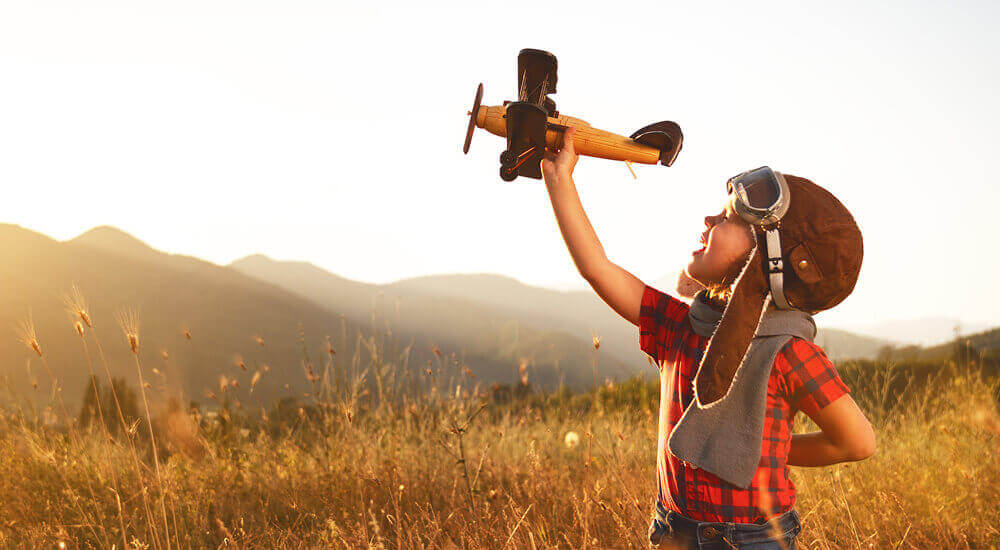 How many of us have materialized our childhood hopes and dreams?
Not many for sure.
Do you at least remember some of those dreams?
Was it to own a billion dollar business?
To travel the world…
To have your own 2-storeyed house with a heated Jacuzzi…
…Or to drive in a high-end luxury car?
Most of us have must have dreamt about these. A few must have realized them; but the rest of us have surely forgotten those dreams, while coping up with the everyday problems of our living. Our schedules and our responsibilities have managed to fog our vision.
All those yesterday's aspirations are today's bygones. We have accepted that they just aren't for us. Yet once in a while we come across these beautiful campaigns that remind us of our childhood dreams.
The latest brand campaign of Droom, the online marketplace to buy and sell new and used automobiles, is based exactly on this theme. It shows Bittu (a young boy) dreaming about owning a Beemer, his favorite luxury car. When his dream is about to be shattered owing to the 'aukaat ke bahar' price, Droom manages to bring it to life. Their message is crisp and simple – Your job is only to dream; everything else will be done by Droom.
Another such campaign is Kaagaz Ke Parindey. This short and sweet video launched by Panasonic features a protagonist who is craving to travel, despite the hectic deadlines and work schedule. Finally she takes her first step to live her dreams, letting go of the mundane aspects in her life. The catchiest part of the ad is the amazing soundtrack sung by Siddharth Mahadevan. It keeps you hooked right till the very end.
The Panasonic campaign is an eye-opener for the many young adults who have chosen to get bound by their jobs and responsibilities in order to succeed in life. By reminding them of their desires and passions, Kaagaz ke Parindey urges them to break-free and live their dreams.
Bucket Lists – who does not have them? Yes the items on the list do vary from person to person; but there are three features that are the same – It is a long list; an expensive one; and most of the items on the list are unticked.
It is not just the features, it is the reasons too that are fairly common. You want to spend money on the latest new phone. You put your money on expensive furnishing for your homes. You buy expensive clothes that you will hardly get to wear more than once in your lifetime. In the meanwhile there are many things that you totally forget.
What happened to that road trip in Eastern Europe that you have been planning with your friends?
What about the no-holds-barred house party, in which you wanted to play the bartender?
It is the same story with almost everyone who is 20 something. Right?
You know what? If you are keen on ticking off the items on your bucket list, you will find a way – just like this young lady did in Furlenco's latest campaign. She got an awesome recliner, organized a house party and planned up a Paris Trip, while her friend kept wondering where all that money came from. The message of Furlenco is again loud and clear – 'Be different and spend on things that matter in your life.'
SK-II, a Japanese prestige beauty brand, has launched a social experiment called "#changedestiny," to inspire women to change their destinies. It focused on celebrating women who pursued their own success paths in life, by overcoming adversities. The campaign was run in about 10 cities. The stories in the campaign are all about women who dared to pursue their passion despite adversities. As they talk, they ponder upon why they went through what they went through and how it helped them in life.
#DearBlackGirl is another such campaign initiated by a North Carolina-based organization. This beautiful project inspires black girls to be bold and powerful. It includes letters written by women who consider themselves 'black.' The letter can be about anything as long as the writer keeps in mind, a little black girl.
Some of these letters address the discrimination, disrespect and criticism that surround the black girls during their years of growing up. There are a few competing narratives that tell these girls who they should be in this world, despite not being appreciated.
The letters are all pure and simple and are written by women who look like the young black girls, whom the letters are addressed to. While helping them confront the images that the media has created about them, these letters also motivate them to create images of their own, the way they want. It helps them get rid of their insecurities, isolations and fears that are a direct result of not getting affirming and positive messages from the world around them.
Coming from girls and women, who look like them, these letters make it easier for these black girls to relate. The inspirational campaign description on their website is worth a read.
SK II came up with another campaign called "Dream Again," aimed towards encouraging women to revive the childhood dreams that they had set aside. Not knowing whose words the counsellor speaks, the women from Singapore are seen revealing their childhood dreams, while pouring out their emotions. The voices behind the counsellor are those of their own young children, who wish to encourage their mothers to dream again. It comes as a pleasant surprise to the women, when the suspense is revealed.
Those childhood hopes and dreams had no boundaries. You could think of anything that you wanted to achieve, the sky being the limit. Whether it was about running your own pet shop, designing fashionable clothes or being the chef of your own restaurant, the imagination was all yours. So, why not revisit that dream and make it happen? After all, it is never too late! Let's get your dreamboat sailing.