After the Elon Musk deal, what is the future of twitter?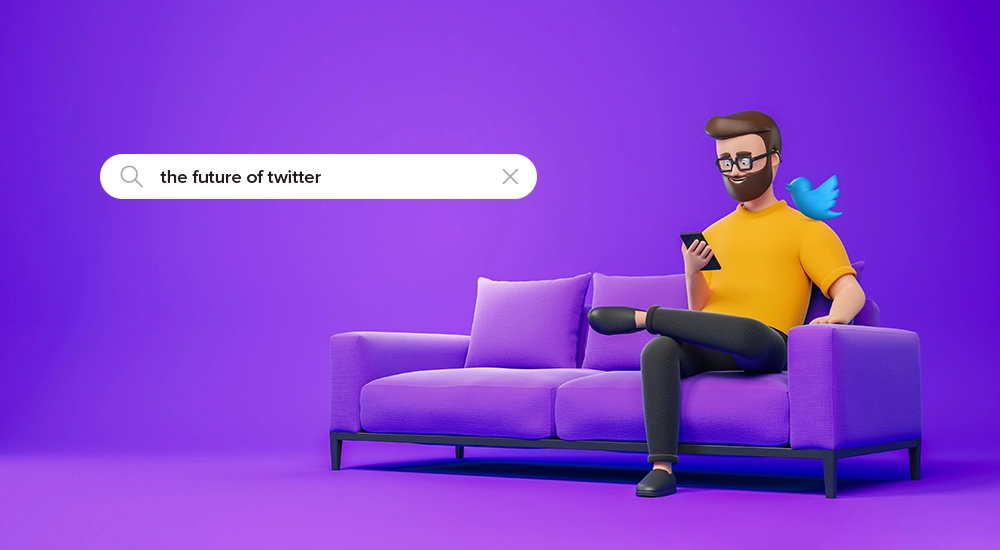 No other social network has so much going on in its timeline. Since the social media mogul announced he would be buying a controlling stake in the company, there has been much speculation about Twitter's future.
Elon Musk's deal to buy Twitter is raising a lot of questions about the future of the social media platform. Many people are wondering if this will mean big changes for Twitter and whether or not it can survive in a world where tech giants like Musk are competing for control.
So what does this mean for Twitter users, Twitter marketing, and the future of Twitter? Only time will tell, but for now, we can only speculate. But first, let's take a step back and look at how we got here.
The beginning
Twitter was founded in 2006 by Jack Dorsey, Evan Williams, Biz Stone, and Noah Glass. The social media platform quickly gained popularity and became a powerful tool for communication and networking. In 2010, Twitter was one of the most popular social media platforms on the internet, with an expected user base of over 300 million users by 2024.
Twitter has over 19 different funding rounds, including pre-IPO, IPO, and post-IPO, and raised $4.4 billion in funding. Meanwhile, the company lost a cumulative $861 million as a public firm and reported a profit of less than half of its earnings since going public in 2013.
Musk's Twitter deal
On 2nd May, a simple Monday afternoon, Twitter's board of directors accepted tech mogul Elon Musk's $44 billion offer to take the company private. Based on its financial performance, it was surprising to see that the company was valued at $30 billion a day before Musk's investment was revealed.
The announcement sent shockwaves through the tech industry and set off a frenzy of speculation about what this could mean for Twitter, its users, and the future of social media.
What does this mean for Twitter?
The short answer is: we don't know yet. It's too soon to tell what effect, if any, this deal will have on Twitter, Twitter marketing strategies, and its users. But there are some potential consequences that we can predict.
Free speech and content moderation
Elon Musk has frequently expressed the opinion that Twitter's content moderators intervene a lot on the platform. He has called for relaxing Twitter's content restrictions and described the need for a platform free from content moderation.
This could mean big changes for Twitter, including a shift towards more controversial content or even the creation of a new platform that is less regulated.
Introducing the 'edit' button
Before his bid for Twitter, Musk had asked his followers if they wanted an edit button in a Twitter poll.
Users of the platform have since long called for an 'edit' button, but there are concerns on how to execute it. While it would allow users to fix typos or errors in a Tweet without losing any replies, retweets, or likes, it could also affect the platform's transparency if not executed correctly.
Whether or not Twitter will implement a new editing feature remains to be seen, but this is another issue that could be affected by Musk's control over the company.
Spambots crackdown and human authentication
Musk has termed spambots as the 'single most annoying problem' on Twitter. Bots often promote crypto-based scams and flood users' feeds in an attempt to lure unsuspecting victims. This could mean a crackdown on spam and bots on the platform, which would be a welcome change for many users. It would also be interesting to see how Musk plans to tackle this problem, given his own involvement in the crypto industry.
Twitter also currently has a rigorous process for weeding out fake accounts. The company has software that detects automated patterns during registration. But bot-makers are able to slip through Twitter's censors undetected.
Musk has advocated a more human-based approach to authenticating users and said that he would like to work on this area in collaboration with Twitter's team. However, it's unclear whether or not his influence will affect these changes going forward.
Making Twitter's algorithms open-source
The algorithm that determines the priority in which Tweets get displayed in users' timelines is expected to become 'open-source' or available to the public to view and improve upon. Musk believes that this will help prevent 'behind-the-scenes manipulation' and make the platform more transparent.
Pushing users to pay
Musk had posted a series of now-deleted tweets describing changes to Twitter's premium subscription service Twitter Blue, getting rid of adverts and lowering its costs. The goal would be to make subscriptions a more reliable source of income for the company, thereby reducing its reliance on advertising.
However, it is notable that adverts account for nearly 90% of Twitter's income. The company has not disclosed subscriber numbers for Twitter Blue, which launched last year in a few countries, including US and Australia.
So, what will Twitter look like in the Future?
Overall, The deal isn't final yet, and rounds of talks are still on the table but there is a lot that we still don't know about the future of Twitter in light of Musk's deal with the company.
But one thing is certain: there are going to be big changes coming down the line, some of which could affect how users experience and engage with the platform.
Only time will tell what the future of Twitter holds, but one thing is certain: it's going to be an exciting and unpredictable ride. Need help with your company's Twitter content strategy? Contact us at Litmus, one of the best social media marketing agency in India today!