Why 2021 is the best time to rebrand your business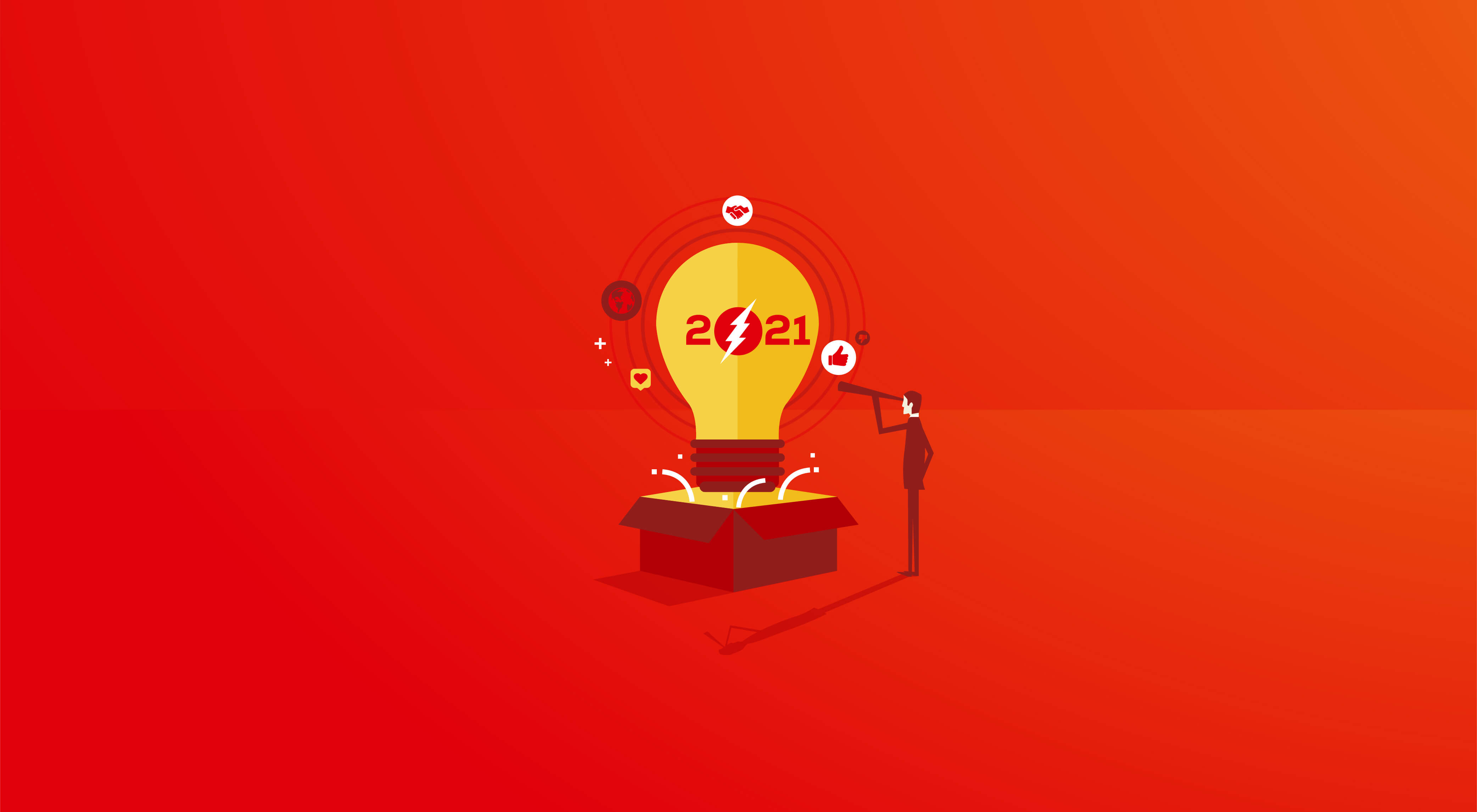 How do you feel when browsing – no flipping – through an old album? Nostalgic – yes – but seeing yourself and your loved ones in what was trending then but is outdated today …? Trends change and the same applies to your brand. When this happens, and your brand is no longer "with it" – it's time to rebrand. That's not the only reason though. You may want to rebrand for many other reasons.
Company Rebranding is the process of giving your brand a makeover.
INNOVATION
So you have this awesome new product that your consumers are going to love. But they won't just pick it up even though it has your company logo on it or even if you've created it because of popular customer demand. You have to let your consumers know that you have been listening to and acting on what they have to say – ergo you must rebrand. It is also important to align your new product to your existing brand – and this may require a new rebranding strategy.
BETTER ENGAGEMENT
As competitors move in keeping consumers engaged can become hard and you might find your existing customers straying away – even loyal ones. Smart competitors will mimic your logo and colour scheme to ride on your coat tails. When this happens, your brand is at risk of fading into obscurity – and its time to take another look – and perhaps create a rebranding logo which will become your differentiator yet continue to underscore your USP value and message.
NEGATIVE PUBLICITY
It is possible your brand may become the target for negativity. There are many reasons why this may happen. Reason notwithstanding however, when people began criticizing your brand, it has a direct impact on your sales – and profitability. Rebranding gives you a chance to dispel any myths and negativity about your brand – and start afresh.
Remember that rebranding is not just an external makeover – you should actually improve based on what your consumers say.
ACQUISITIONS
When you take over a smaller company, you might retain the brand of the acquired company but more likely, you'll want the new company to adorn the existing brand identity and image of your company. This may not always be possible – especially when the image of the new company is in contrast with yours. Such changes in ownership – through mergers, takeovers, and collaborations – demand a new look at the brand. In such situations, rebranding is perhaps the best solution.
DIFFERENTIATION
There's never a dearth of competitors. Even when you have the first-mover advantage and have successfully created your brand, the movements of your competitors will trigger big decisions in your boardroom. Rebranding is one such decision that will help you reassert your USP and create a differentiation which will encourage consumers – both existing and new – to pick your brand over the others.
GLOBALIZATION
The world has shrunk – that's cliché – but over the last decade – and particularly during the pandemic – it shrunk further as virtually every business went online. In this scenario, you might want your business – which was hitherto local or regional – to don a global garb. This means you have to rethink your mission, vision, value statement, and even your brand positioning – you may want to rebrand.
AUDIENCE APPEAL
You may be reaching your intended audience – but perhaps you are not reaching far enough? This may happen when your product or service targets a diverse audience. Or perhaps a new feature or service that you introduce may be targeted at a slightly different audience which disrupts the alignment and positioning of your brand. In such situations, rebranding will help you include the new audience in your brand strategy and increase your market reach.
CHANGING TRAJECTORY
Remember when Drum Foods International moved from ice-cream to lactose free flavoured curd? Well, there were two reasons behind the change – that sales of ice-cream were seasonal and the discovery that a large number of Indians suffering from lactose intolerance could not eat curd. Such a change in trajectory all but demands rebranding to reposition your brand – even if you do not change the identity.
PRODUCT TAKEOVER
When Nestle introduced Maggi Noodles they found that it stole the show from all its other products. In such situations, brands are left with two options – reposition the other products to bring them out of the shadow or go with the star product. Either way, rebranding becomes essential so that they can reposition themselves.
Rebranding may be undertaken for many reasons. During the pandemic, many big brands adjusted their positioning and rebranded to present themselves as a caring and empathetic brand. One classic example is Castrol Activ which quickly positioned itself as an enabler for pandemic relief.
Litmus Branding a branding agency in Ahmedabad is more than happy to become your rebranding partner. Call or write to us now.