What is local seo? How does it help to boost your business locally?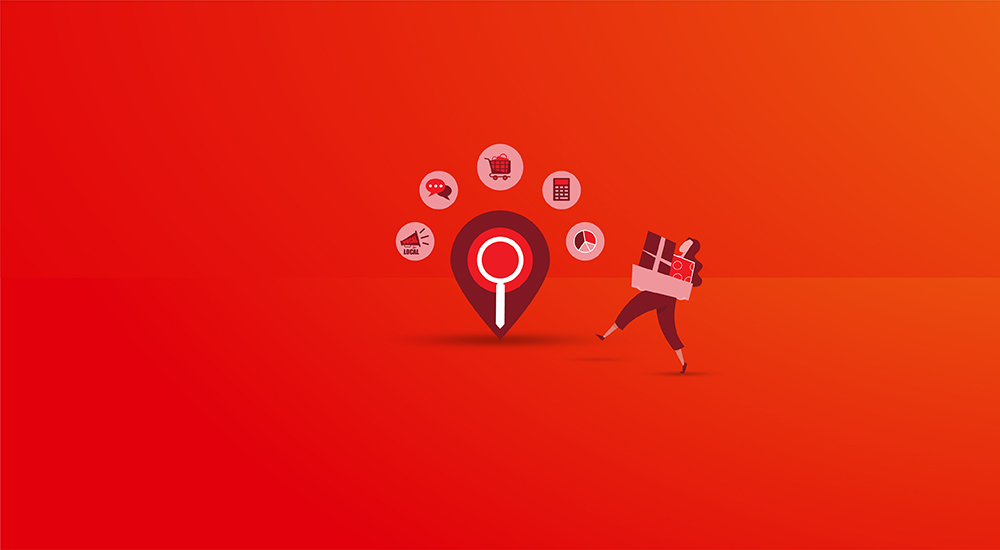 SEO is a common enough term in marketing. All search engine optimization services in India as well as overseas perform SEO as a part of their digital marketing to rank at the top of Google search results. But ranking at the top when a buyer from down the street, searches for a business, product, or service "nearby" or "in a particular location" is not necessarily implicit in your SEO. Enter Local SEO.
What is Local SEO?
Consider a scenario where a new set up boutique is looking for a conveniently located digital marketing and SEO service close by. The owner of such a business would naturally search for something like SEO Company near me. Even if you rank among the top 10 in Google search or even among the top 5, you are still likely to be missed by this boutique because when a user adds the words near me or nearby, the Google algorithm prioritizes the geographical location when ranking the results. So even if you are located close to the boutique, another company may rank higher than you may.
Local SEO helps you rank higher not only within the industry but also within the location.
How does Local SEO help Business?
Geographical prioritization is not the only reason why you should add local SEO services to your regular SEO though that is important too if you want to increase your visibility and generate organic local traffic.
Traffic
The pandemic lockdown situation escalated the demand for locally available products and services. This ramped up the already fierce competition among local businesses. Business owners began searching for ways to drive online traffic their way. Pandemic or not though, whenever a person on the go searches for – say a restaurant or petrol pump – en-route, ranking among the top three locally available businesses is of paramount importance.
Retention
Once your consumer has found your business – and satisfied – he is likely to return for more. This is particularly important for businesses in residential areas such as DTP services and laundries. You will not only attract and retain customers living in the neighbourhood but are also likely to grab the attention of frequent fliers in your area – people who visit frequently – and require local services.
Competitiveness
Mobile users have a short attention span and they are likely to hit one of the top few businesses that show up in their search. Businesses that rank lower are unlikely to get business from passers-by looking for a quick fix like an insole for their shoe or a quick bite. To avoid being lost in a list of local businesses, it is important not only to be present within a certain radius but also to be among the top 5 if not 3 in Google local SEO rank.
Organic Business
The millennial user shares his experiences – both good and bad – on social media including Whatsapp. So when friend 1 asks friend 2 for a local service that is conveniently located – think beauty parlour or salon – your local SEO will come in handy to give you better word-of-mouth driving organic social media traffic – a definite plus for your business.
Alliances
Cross-selling and referrals are common among businesses located close to one another. If you rank among the top few businesses that show up in a local search, other – perhaps smaller – businesses in your area may approach you for references, cross-selling and other business alliances. This will not only increase your organic traffic but also bring in referral customers.
Vocal for Local
That's not just a phrase coined by Prime Minister Modiji. There are many consumers out there, who believe in promoting local business. So if you want to shine and do your community, area, and hometown proud, you must let that shopping in your locality know. Moreover, you might just end up winning sponsorship to the local football team – giving your business huge visibility.
Trust
People searching online for businesses close to wherever they are; usually hit one of the first three that show up – not only because it's easy to do but also because they instinctively trust Google Ranking. So if your business is up there, you are likely to garner the trust of the user on the strength of visibility alone. Of course, you must follow this up with quality if you want to retain the customer.
Google Pack
If you've ever searched for something like SEO Company near me, you would have seen that Google displays the first three entries differently. This is commonly referred to as Google's 3-Pack. These entries are easier to connect because of direct links to their website and a map showing how to get there. This means that the user will not only see your business first, he can quickly get there too.
Near-Zero Cost
The millennium consumer lives a fast-paced life with little time to spend on shopping and stocking up. Operating through their phones, they are apt to do a quick search for local businesses. According to Midriffinfosolutions,, research shows that 80% of the disposable income in USA is spent within 20 miles of home. Local SEO is therefore important if you want to attract and retain local customers.
Ready to Buy
Although online shopping is trending, people still prefer to visit stores before actually making a purchase – particularly when it comes to essentials – perhaps because they need the items quickly. Reason notwithstanding though, the fact – says SearchEngilneLand –  is that 90% of all retail purchases are made at a physical store. Local SEO, therefore, assumes even greater importance than regular SEO.
Local SEO plays an important role in your marketing and branding strategies. LitmusBranding offers search engine optimization services in India. So if you are looking for local SEO services, contact us now.