The Truth About Mad Men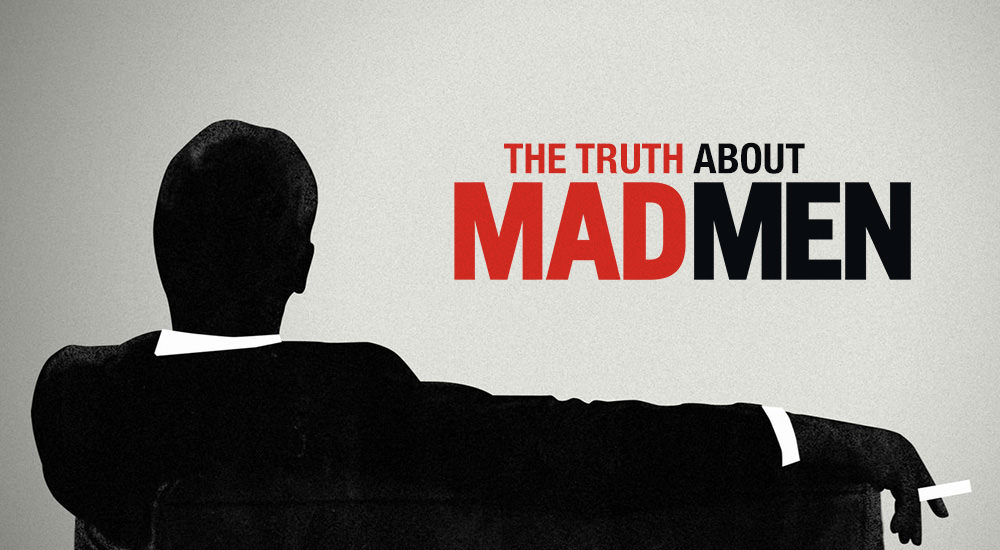 The Advertising World as presented by America's most popular television drama series – Mad Men
Mad Men from the AMC series is definitely the show to watch if you want a sneak peek into a twisted advertising world. The show has gained immense popularity and fans don't mind watching it for hours end-to-end. To be sure there is a lot of exaggeration (The producers have creative license for that), but some reel-life situations do come close to real-life projections and appear to have been sliced off our lives. In these episodes, the producers get it right bang-on.
Take for instance, the fine art of pitching. In our world, it's not difficult to find a good graphic designer. But what's really tough is getting his work past the client. The account manager has to make his sale twice: Once to the client and the second time to the customer. Even when the work is top-notch, there is need to make clients' acknowledge it as good.
You may even face a situation where you have worked very well on your pitch presentation but on the D day you have to actually pitch, you learn that the resource you were dealing with at the client's has got fired – Phew!!! All those hours of effort flushed down the drain.
Or there could be a time, when you feel, you have churned out a brilliant campaign, but you don't know how to pitch. The outcome? You lose out to competition that is able to sell the idea better than you do. Mad Men shows it all – the frustrations of a pitch foiled, the celebrations after winning a new account, the office politics, and of course the undercurrents of bedroom antics that are so much a part of the ad world.
Three aspects of Mad Men that do capture the real essence of advertising are:
Idea selling – or what is known as pitch presentation
Creativity – oodles of it, and
Personality – that can dominate over the client
If you've watched the show you would have seen the commendable pitch that Don Draper makes to Kodak in the finale of Season 1 – a captivating moment brought alive!
In advertising, there are things that never, ever change. They only progress. Where earlier we worked on print-out boards, today we use decks. I have a gut feeling that had Don Draper been alive today, he would have flourished in this technology-rich environment as well.
Social media and Instagram would have been his clever tools and in case you are wondering if there are still guys who go home to their wives, you will find him in Ward Cleaver. But not everything is roses, silken drapes, sharp pressed pin stripes and glamorous in this world.
At the end of the day, you also require to come up with a million dollar idea for the client who is going to pick up your bills. You have to start shaping other peoples' opinion of your film. The research and the attention to detail and finally hogging all the credit for your work.
Eventually, Mad Men is also about style and flair that's unique to the advertising world, but lacks substance. Having said that you won't find these attributes in real estate, banking, retailing or manufacturing business. Account managers and creatives are a different breed altogether.
If you've watched Mad Men and have a strong opinion on it, share it with us.