Trends—We Are Listening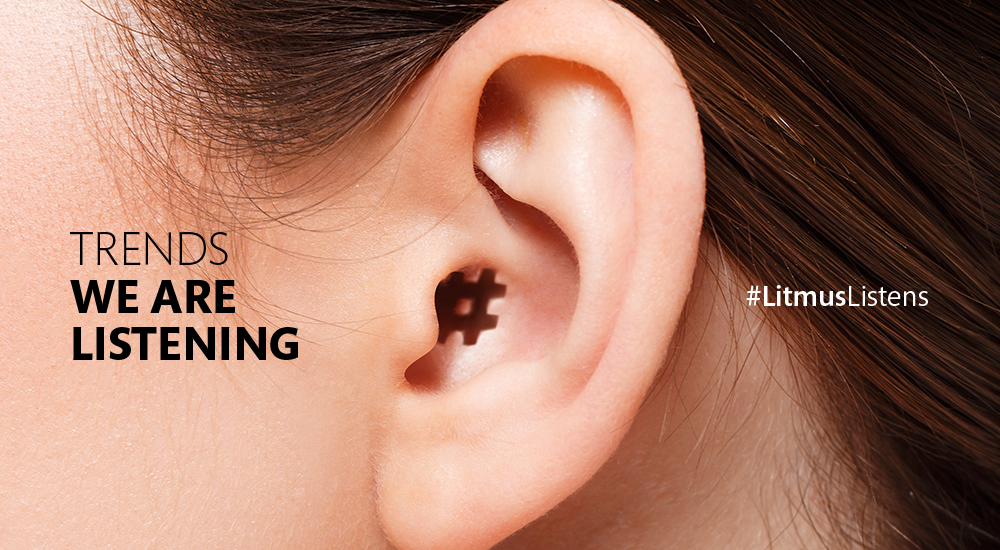 From long copy formats to a single word or a complete static visual based creative, advertisements have come a long way. The changing trends have been defining the industry's marketing and advertising methods.
Take, for example, Gionee's 'Selfistaan' TVC where Bollywood's cute face Alia Bhatt is seen dancing around with a phone that excels at taking selfies. The entire campaign is based on the 'selfie' trend. Same can be said for so many other ads where the entire product positioning has been executed based on one single trend. That, our dear readers, is the importance of trends.
Whether the trend belongs to a specific audience, marketing channel, or has generally taken the center stage, keeping your tabs on it helps big time.
Following a trend doesn't necessarily mean you have to play catch up with as many people as it may seem. Understanding the trend and applying it effectively to sell or promote or the brand is important.
A blind link-up of a product with any trend is doomed to failure. The biggest example for this is the Kurl-on mattress ad where they featured Malala getting shot. In an attempt to continue their 'bounce-up' campaign and keep up with the trending story of Malala Yousafzai's survival against the Taliban, they accidentally ended up offending many and had to release an official apology. Sometimes trends backfire, thus one must thoroughly comprehend it.
We, at Litmus, understand the importance of trends. We have a team of energetic listeners who are on a constant look-out for what's happening around. We believe in having fun with trends. We adapt, be it for a product or for ourselves. The recent Munna Bhai meme was going socially viral and we also jumped on the bandwagon—released a meme focusing on one small complication we often face. All our stakeholders enjoyed and had a healthy laugh.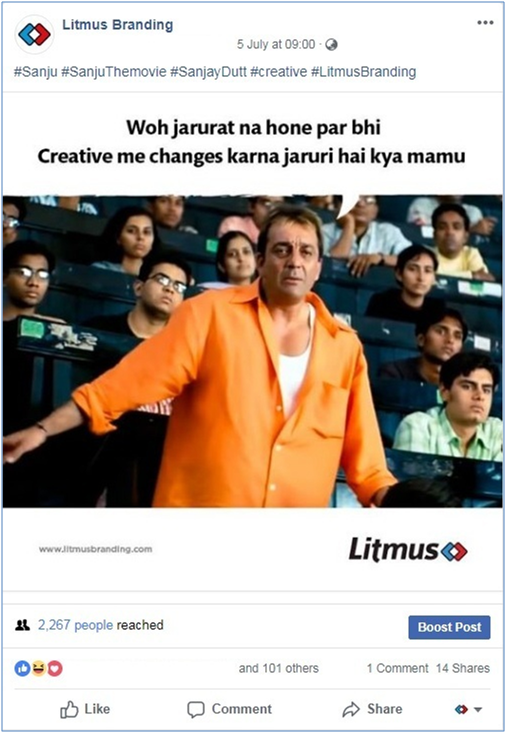 Similarly, while working for Bharatji's, one of Ahmedabad's popular designer jewellery brands, print campaign for Femina magazine, we completely avoided the standard language which is frequently used to promote Jewellery.
We developed a unique brand tone that employed the succinct digital conversational terms used by today's women like 'hahaha…', 'hmmm..'; which reflects her flamboyant attitude. Connecting her dramatic nature with the dynamics of the diamond jewellery, we formed a strategy that celebrated today's self-loving and confident women in the light of the product and the campaign was a hit.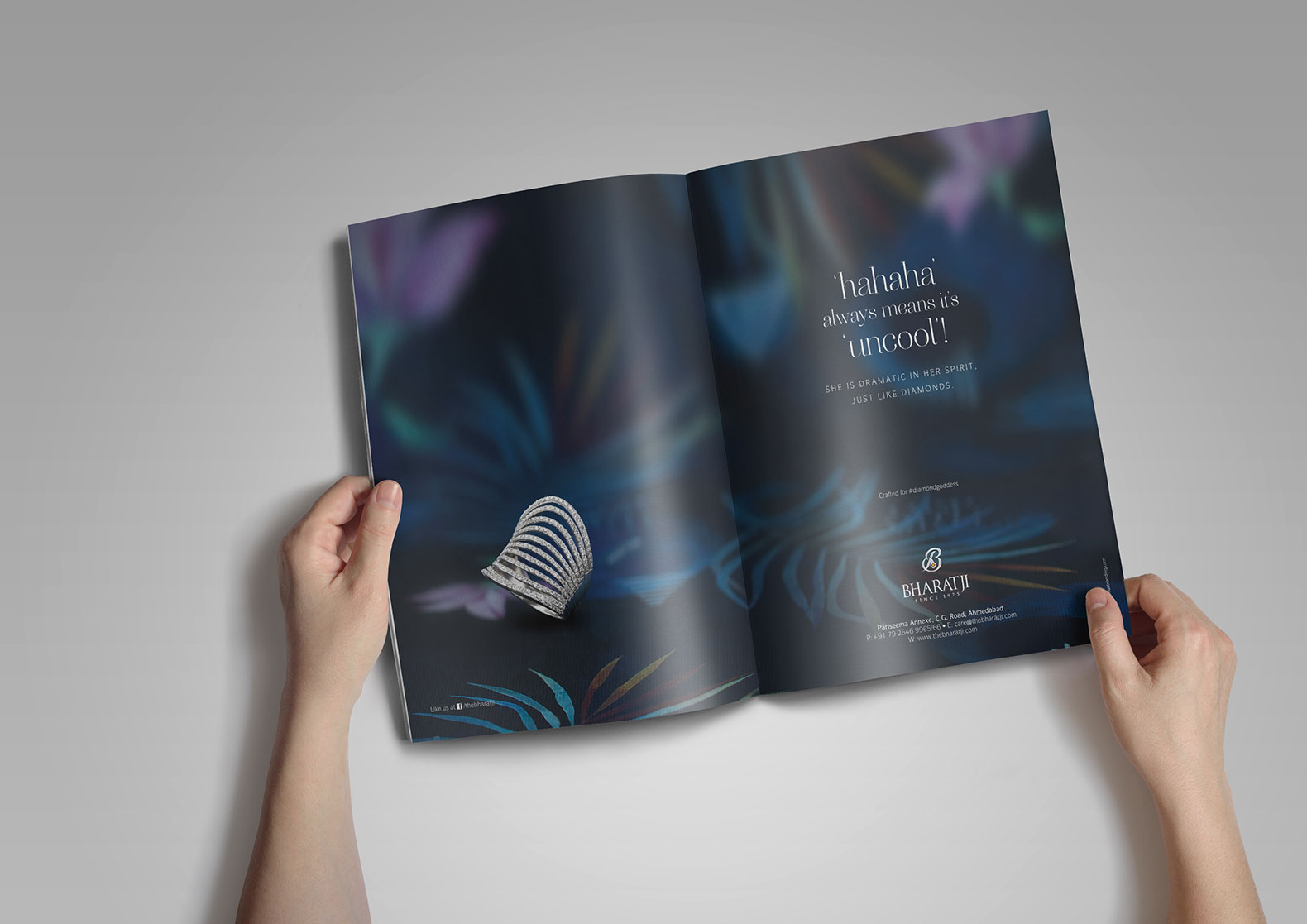 'Following trends doesn't always mean you have to be same as others'—underline it because it cannot be stressed enough. We follow the rule of no conformity. Be aware of the trend, update yourself about it, understand it, know the culture, discover where it is coming from and then either follow it or take the risk to re-define it in your own terms.
Believe it or not, trends are a great opportunity to define yourself in the popular culture and also to connect with the target audience on a more personal level. After all, the biggest advertisements are remembered for their daringness, which is either a result of a great trend or has set up a new trend. No-one remembers blandness.
Like we said, our ears are open for all the trends out there. We get to know them, collect them and keep them in our creative basket. We use it when it is necessary and according to the product as well. Every brand positioning strategy that comes out of a trend is thoroughly thought-through. That's how we roll with trends, simple!
Wish to witness our trendifying process?
All you have to do is to pick up the phone. We are closer than you think and extremely easier to talk to. Plus, we are listening really closely, like really close!
What if you don't find it helpful? Our coffee is great; at least you'll end up enjoying a beverage.